Looking for ideas on what to give your mom, your sister, your roommate, your girlfriend? Here it is! I must admit I already ordered some of these for myself. I love the necklace, the mug, the scarf, and I'm still eying the Anine Bing tee. After all, hubby says its easier if I just order what I want so I'm really just doing him a favor. Anyone else buy their own gifts? Items sell out fast so shop early!
Let me know what is your favorite!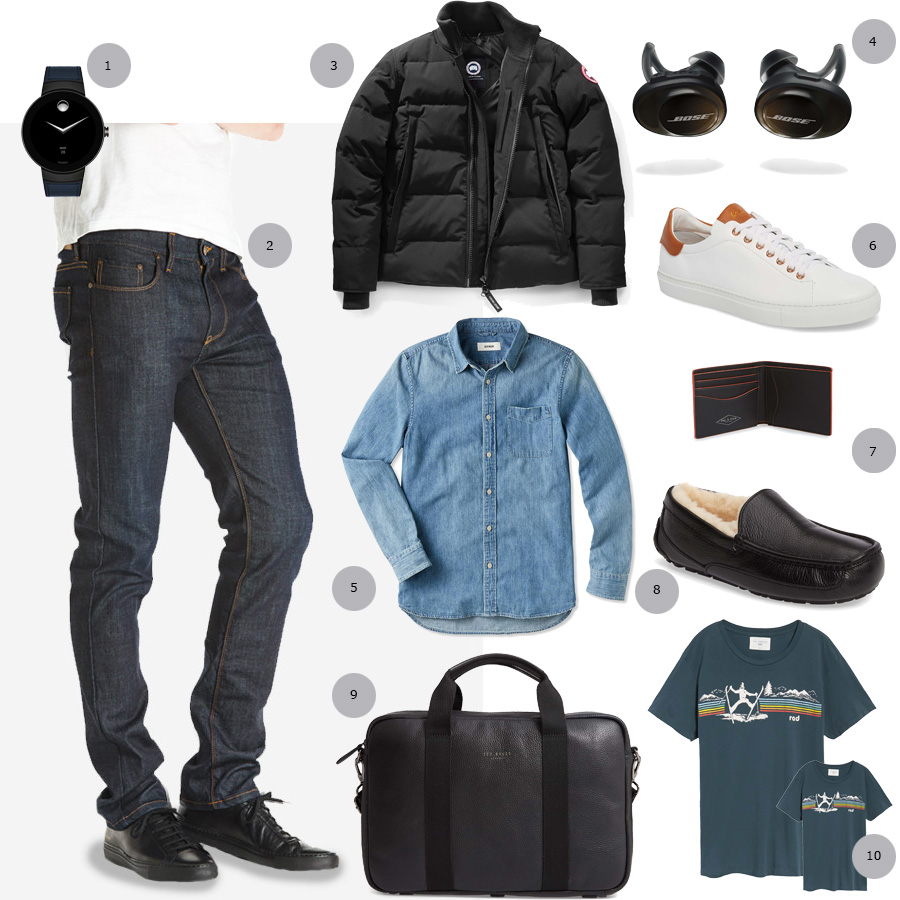 Let's face it, Dad's Grandpa's and husbands are among the hardest to buy gifts for. I asked Reid to round up some of his ALL TIME favorites from around the web from his favorite jeans to headphones for the daily workouts, to matching tees with our boys. What's your pick?
3)  Movado Watch
4)  Jacket
5)  Jeans Favorite denim ATM for hubby, slight stretch, really flattering