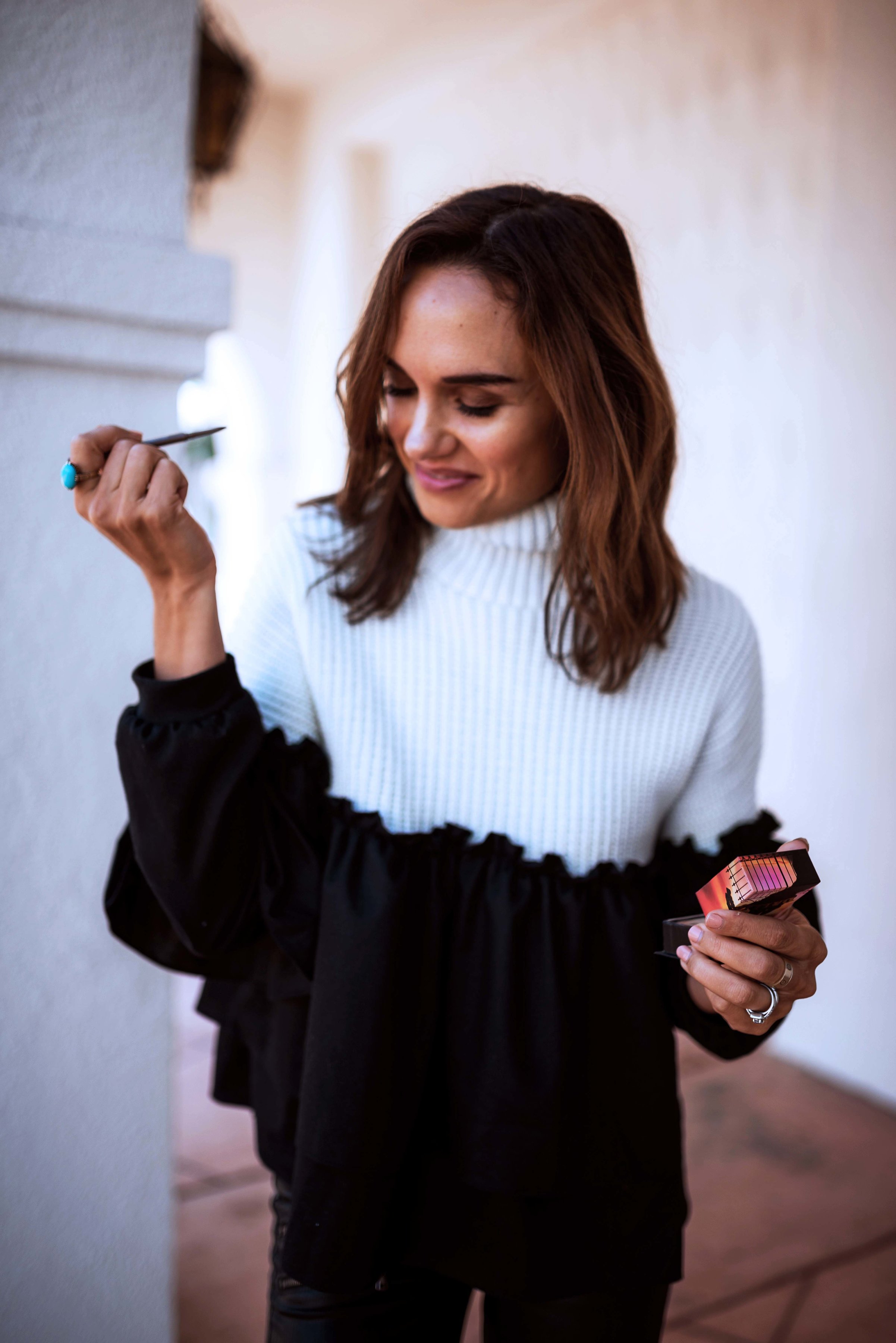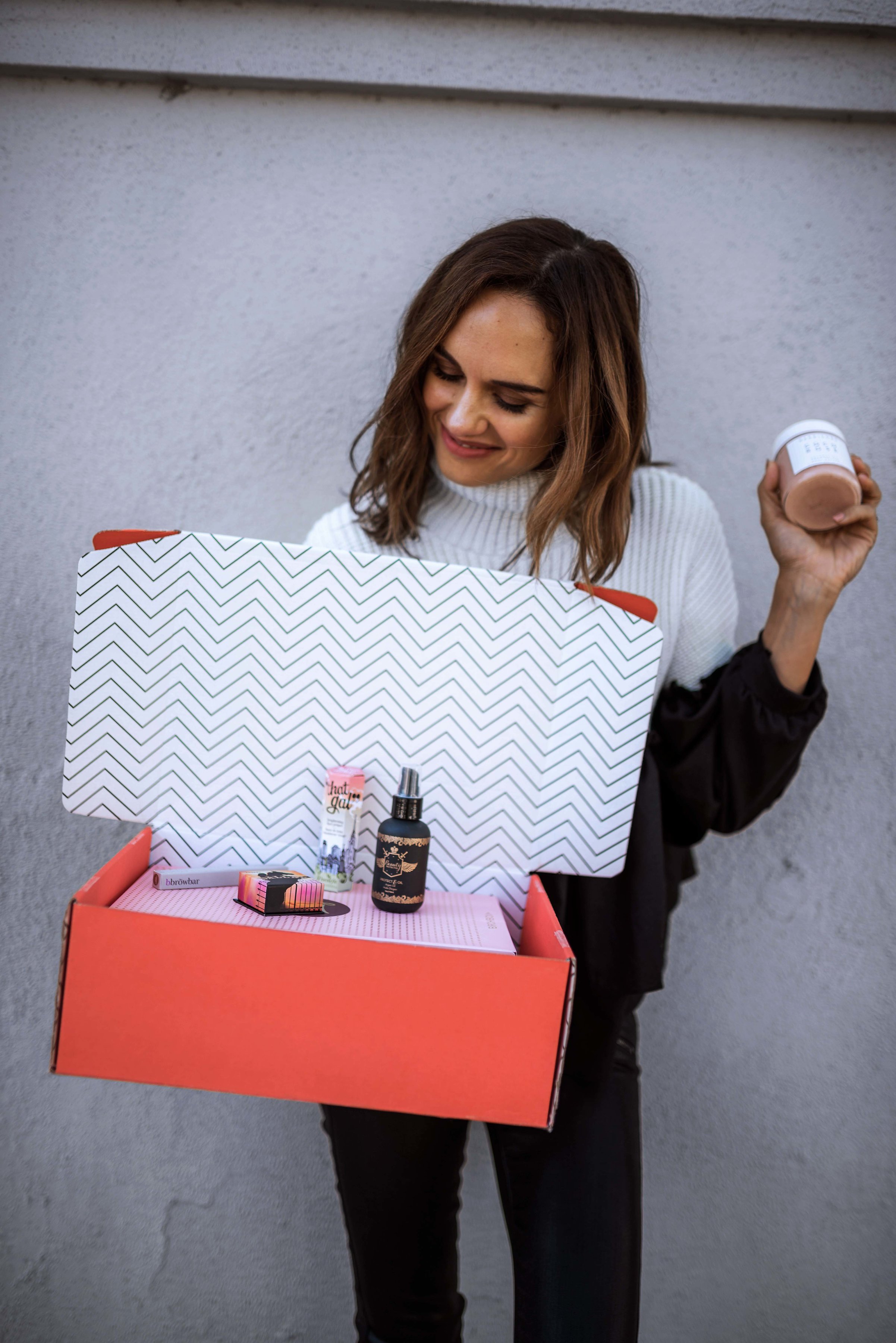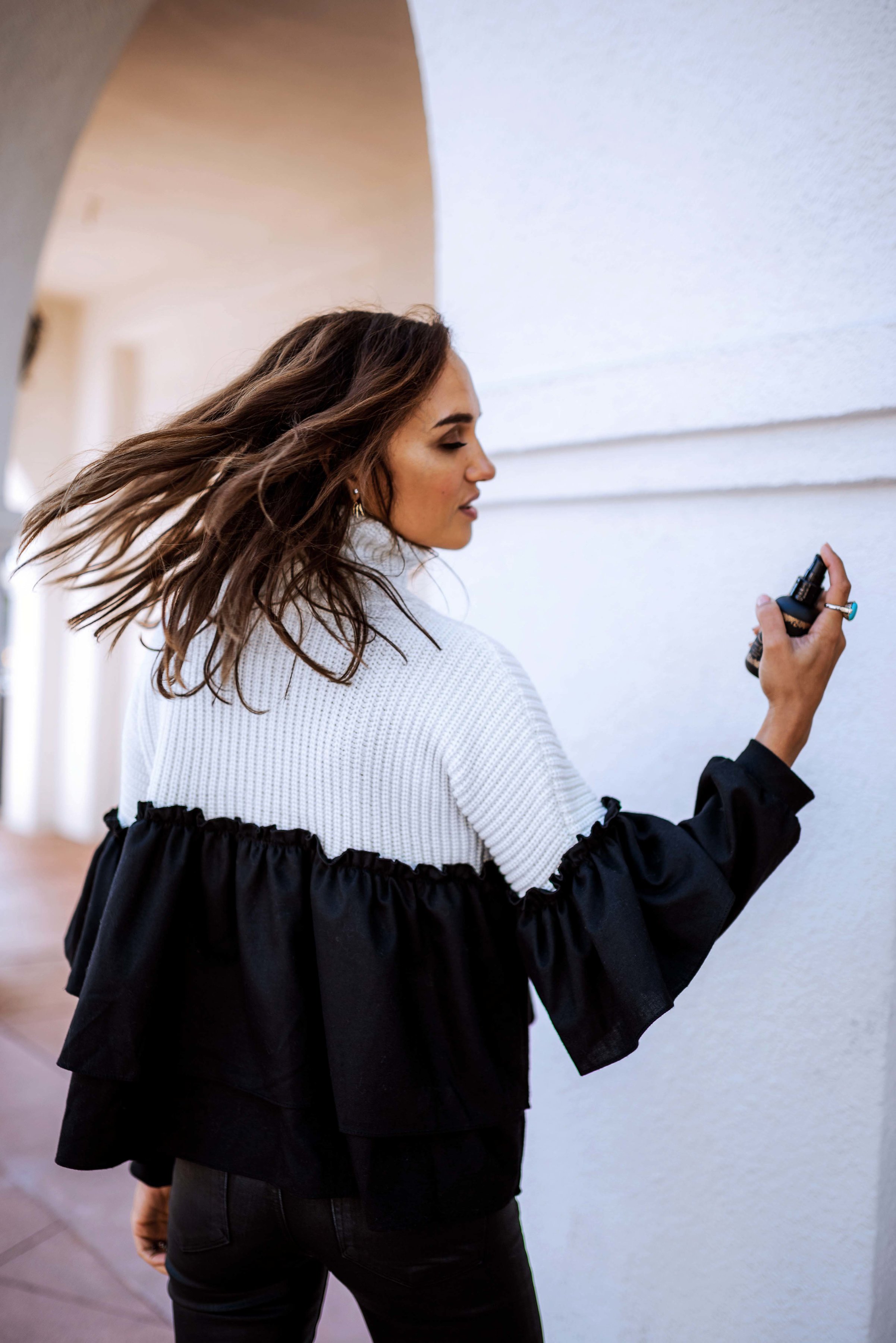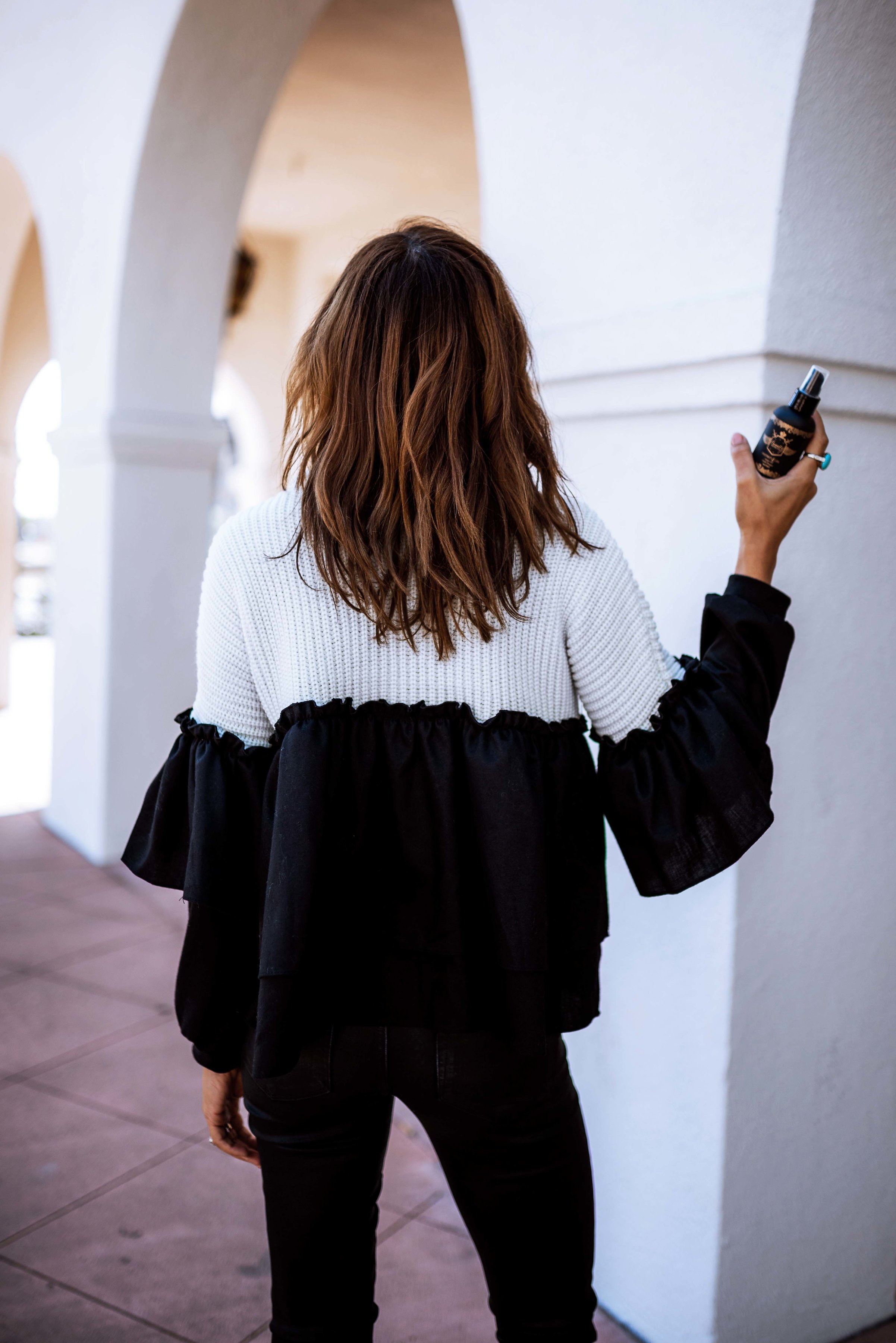 my sweater // jeans // boots

I've never really been a beauty junkie and have always just relied on recommendations from friends, but funny enough, being a mom to two curious girls who are starting to be interested in beauty, it's more on my radar. Of course they're too young to actually wear anything, but it's sweet when they want to watch me apply makeup or try it out.
A good friend of mine, who happens to be beauty obsessed, introduced me to Birchbox and it's become my new go-to for discovering the best products. Since I'm not one to head into stores looking for products, I love that it comes to me – without having to do much on my end. It's like the best of the best at my doorstep, which is everything as a mom to 4. Have you guys tried it? If not, here's how it works. I get five personalized samples a month – tailored to my hair type, skin concerns and other preferences (you take a quiz) – and since I don't have time to shop for beauty, let alone know what's best for my skin and hair, I love that Birchbox does the work for me.
My favorite new finds: a few Benefit products I had been curious about and finally got to try are That Gal Primer and Dallas powder.
Beyond the monthly box, Birchbox also has full-size products from amazing brands like Benefit, Kiehl's, Oribe, Amika and more. A one-stop-shop! I've realized that this time of year is the prefect time to not only indulge myself, but to gift Birchbox to other busy women. My first thought, is my sister would love this gift! Who doesn't love getting new and fun items to try in the mail – and a way to treat yourself? Beauty products shouldn't be a chore, or something else to check off each day. Thank you Birchbox for making it so easy and uncomplicated!
Don't forget to take the Quiz HERE to see if you're Off the Cuff or On the Dot
Thank you Birchbox for sponsoring this post!