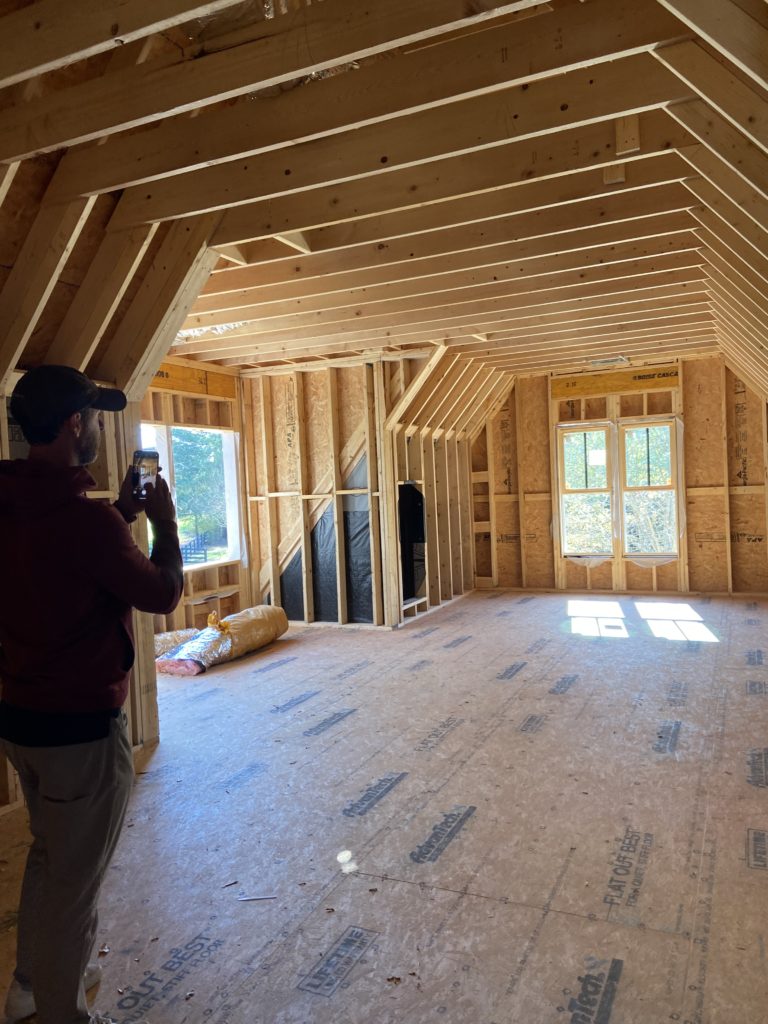 As you've seen on my social media, we are going through a housing transition in our family, again. I want to share our experiences in the housing market. Buying and selling. How to work with realtors and how to make a final housing decision
We decided to strategically sell our last home for a number of reasons. A major one was, Reid had a job offer back in California. We also seem to sell after every kitchen renovation. We do this because we feel our home has the most value while the newly remodeled kitchen is fresher. For some reason, we deny ourselves the beauty of living in a new kitchen. As designers, we love a new project. We also felt the timing of our sale would be ideal late summer.
We listed our house in August and priced it competitively. It seemed like the house was on the market for a while and we were extremely discouraged knowing all the work we had poured into it. We did one price drop and finally got some better offers. Ironically, many of the people interested in the house were from California. We finally went under contract, but did not have another house for us to purchase at the time. This was panic time.
Buying and selling is unavoidably stressful, so do not do it as often as we do. We felt that we could not buy a home until ours closed, just in case something fell through in the contract. At this time, we were planning on moving back to California and house buying is difficult and contingencies are not ideal for a buyer's offer. Therefore, we had our hands tied until our home closed.
Once we closed, we made a house hunting trip to California, with the entire family. The kids were grieving their friends in Georgia and I had a gut feeling of hesitation. My gut is usually what we go with. In summary, we could not find a desirable house in California for the right price, size or condition. It was gut wrenching. One house that Reid loved and would have made for great content had a squatter living in it. Could you imagine? The kids revolted and my gut finally said, that's it. We decided to pivot back to Georgia and Reid would work remote.
Fortunately, we were able to stay with family and neighbors for a couple weeks and then Florida, while we searched. We focused our house hunt within a 20 minutes radius of our church.
What have we learned about making a final decision on a home purchase? Here are five tips we've experienced.
1) Location is always everything.
2) Know the value of the home and don't get emotional. (Study the recently sold listings to get a sense of fair values. We will go back to old listings that we put offers on or were interested in to learn that the homes sold for exactly what we thought. The realtor will try and get you to pay the most you are willing to pay to secure the deal in their best interest, but you need to be confident that you are the market and you know what you are willing to pay for. Remember, you are the ones making the payments, not the realtors.)
3) As designers, it's easy to think of ways you can change a home, but consider cost of labor and materials.
4) You will not find everything you are looking for, so don't expect it.
5) Date the rate, but marry the house. We were overly concerned about changing interest rates until someone shared this with us: We felt rushed buying a certain home, knowing the interest rates would rise the next day. This was a bad mistake because we didn't really love the home or the value we were getting. Therefore, remember this saying: Date the interest rate, but marry the house. Interest rates throughout financial history have gone up and down, typically in a 3 to 7 years cycle.
While looking for homes, we were always disappointed in something about the house. We ended up finding a listing that was at the framing stage and ready for the new owners to select finishes and we jumped on it. More on our new home later and our experience with new construction. This is all new to us, so stay tuned!
Xo
Shalice