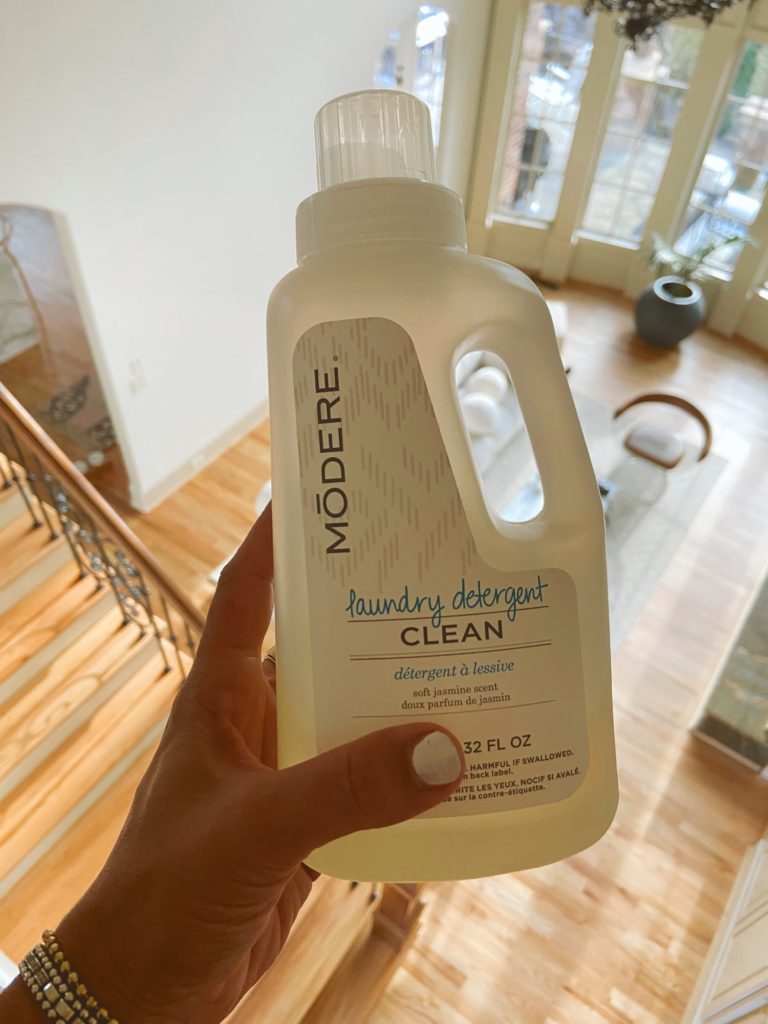 I'm not one to air my dirty laundry, but here are five reasons to switch to a "clean" laundry detergent. 
We recently made the full-time switch to a non-toxic laundry detergent after my son was experiencing daily itchiness.  (Non-toxic in the sense of normal conditions of use). Add this laundry detergent to your monthly subscribe and save now, for the most bang for your buck.  One bottle is about 32 loads of laundry.
1) Big-box laundry detergents typically have overwhelming fragrances that make me gag. This laundry detergent has a soft jasmine fragrance and keeps your clothes smelling fresh.
2) My son's skin sensitivities have not been an issue since we switched.
3) The detergent is so "clean" it is greywater safe, meaning…if you have a greywater system in your house you can use the used wash machine water to water your garden.
4) A "little" detergent goes a long way. Less than a capful. We do one load of laundry a day and go through one bottle a month. Perfect for the monthly subscription that saves you 15% off. That way, I save a trip to the store and buy more impulsive snacks we don't need.
5) We even got Reid's mom to make the switch. She always bought whatever was on sale at the grocery store, but now she's tried it and loves the value and quality.