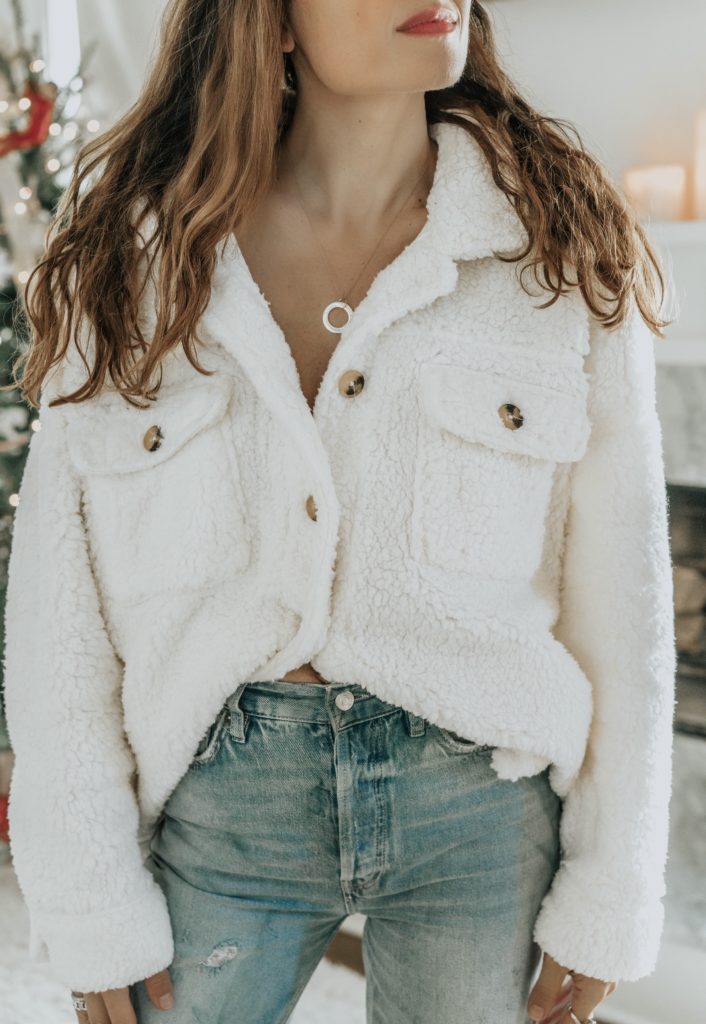 LED candles (AA and AAA battery powered) // Sherpa jacket // Black lanterns // Vacuum // Smart TV and mounting

We have a fun family tradition called gift exchange night. It started with my family as a child. As my siblings and I got married with kids our exchange night turned into quite the event. We would all meet at Oakbrook Mall, near Chicago, draw names and give each other a gift limit. As the years progressed, it got harder and harder to do the gift exchange at the mall. Sticking to our price limit was a huge challenge.
We then moved away from my family and no longer could carry on the tradition with the extended family, but we started making it a night for our immediate family. With young kids, we couldn't do this at the mall so we moved the gift exchange to Walmart. It is a perfect place for the gift exchange. There is something for everyone. Reid loves workout stuff, so Brooks found him a jump rope. Brooks loves golf, so Mathias found him a new golf hat. I love anything for the home and Levi bought me a cool star fish and shell for my console table. Everything was $10 and under!
We have so much fun running around the store and finding something within the limit but also meaningful to that person. We then rush home and without even wrapping anything, we sit in the living room and starting with the youngest, we exchange our gifts. It's a really sweet time. You must see the video of Levi giving me my starfish. His face was precious.
With the inspiration of the starfish, I expanded my home décor even more from Walmart. I found LED "flame" candles and a couple black lanterns. The LED candles really warm up the living room and dress up the space for both Christmas and throughout the year. With the fun of decorating, I'm motivated to clean. With the new beach house, we've been needing a new vacuum. We found this one at Walmart and it has been perfect for our wood floors and soaking up all the sand.
As we love our gift exchange night and making memories, I hope you try this tradition for yourselves. Check out Walmart and all the meaningful gifts you can find for every budget. I'm thankful our family gift giving will carry into life long lessons of thoughtfulness. We plan on doing this throughout the year to remind ourselves to think of others.

Thank you Walmart for sponsoring this post, all opinions my own.