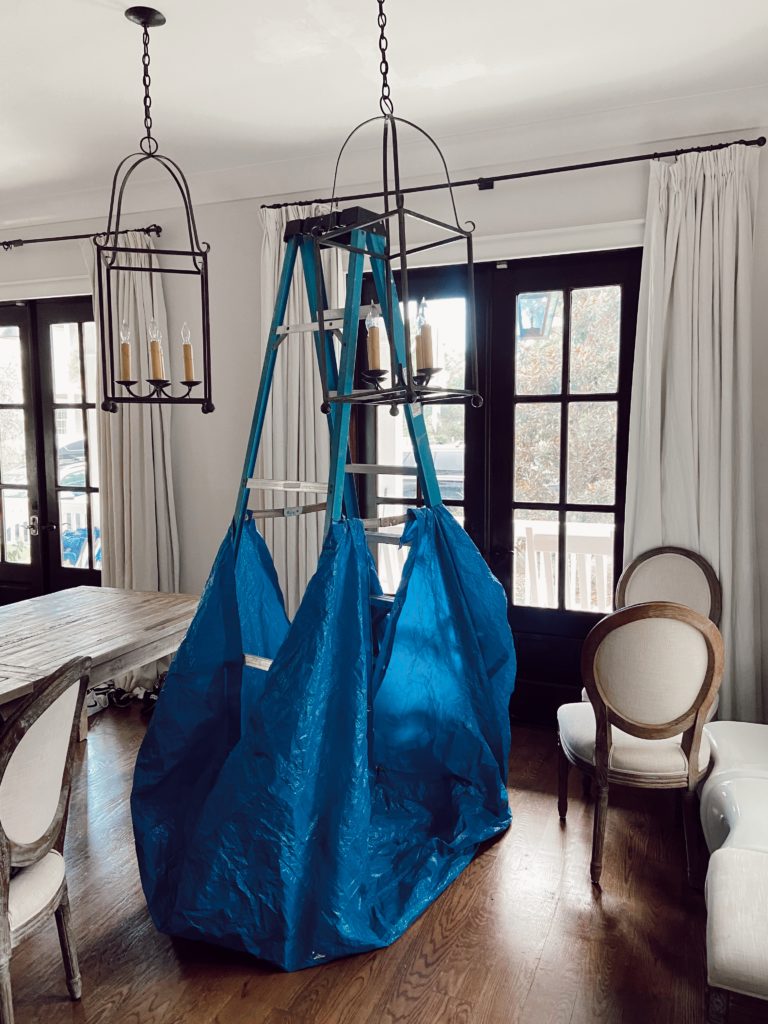 Chairs // Pressure Washer 2000PSI // Dyson Vacuum //
OWNING VACATION RENTAL PROPERTIES IS NOT ALL HOLIDAY
After renting out properties in Chicago, Lake Arrowhead, and now Florida, Reid and I have seen it all. Well, maybe not everything, but pretty close. We've had new chairs ruined by renters making holes in the seats, oven knobs shirred off, and another oven broken for 2 months. You never know what will happen next. We have compiled some highs, and not-so-glamorous realities below.
Like many of you, one of our financial goals is to have residual income in a variety of investment types. Think barstool. Each leg is a different means of income. Vacation rental properties are one leg, but lots of stress. Is it worth it? Keep reading.
TIP: Properties require maintenance, visit your rental once a month to check-in. As an investment property, you can stay on the property 14 days out of the year for holiday. However, we recommend you visit the property at least once a month for maintenance and check-in. It is work, not a vacation. We use a local property manager for support, but we still find it necessary to keep things looking clean and maintained ourselves. Management varies by percentages and involvement. Ours doesn't cover landscaping. We pull weeds, scrub walls, change light bulbs, power wash the exterior and caulk sinks/showers. Sweat equity is always worth it. I secretly love weeding, especially when there's not a million mosquitos biting my legs.
TIP: Do things that require professionals during the off-season. The complication to your vacation rental is you have a small window of time between bookings to schedule big maintenance items, so plan-ahead. We replaced our crawl space insulation with spray foam. This isn't a fun expense, but over time it will keep utility costs down.
TIP: Interior design is pivotal to your vacation property brand, but keep durability in mind when making a purchase.  We noticed after only six months of guest, the upholstery is already looking worn.  Keep knick-knacks and breakables to a minimum in the house.  To decorate, we used antique books around the house.  Books add warmth, are cheap, non-breakable and easy to replace.  The basic rule is, don't get too attached. Your rental will likely experience lots of wear and tear and plan to budget to replace furniture at least once a year. Despite the losses, broke items, highs and lows, is it worth it? We say yes.
TIP: Bring your gently used furniture from your primary house into your rental. You don't wanna buy new for a rental that gets A LOT of wear and tear. We recently brought our ottoman and rugs to our rental to freshen up the interior and take out the rugs that have seen better days. We'll enjoy new rugs in our home while our rental gets a glow up.
How about you, have you taken the rental plunge? Share your tips below! Or email me shalice@shalicenoel.com