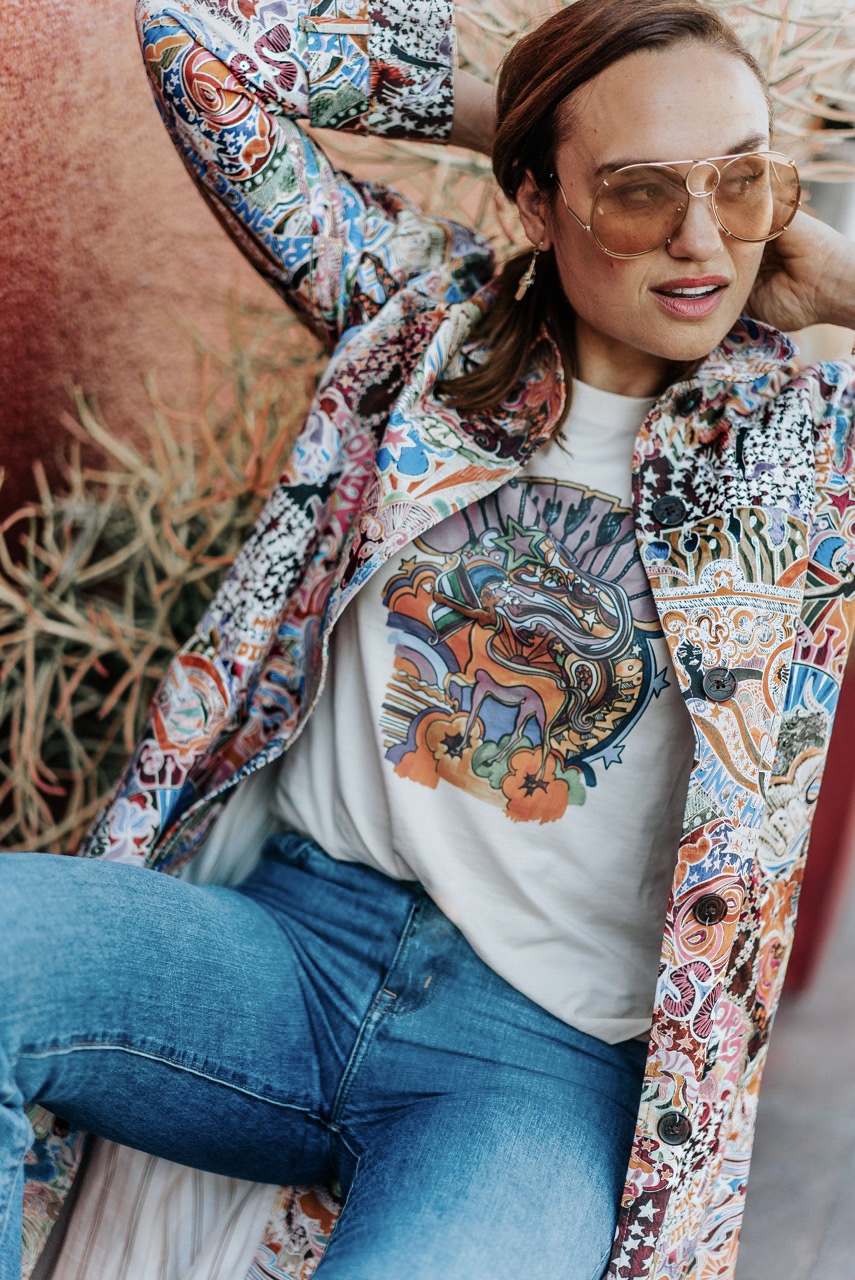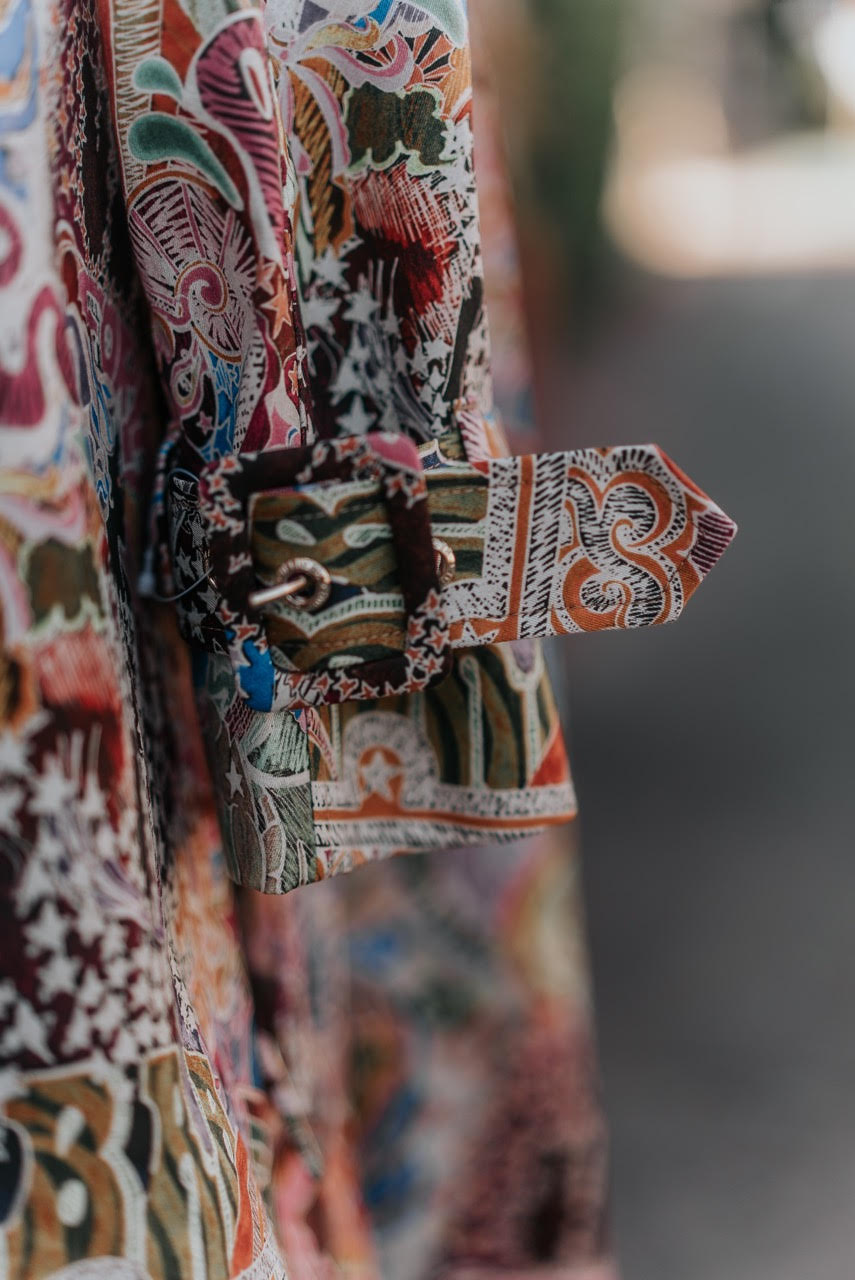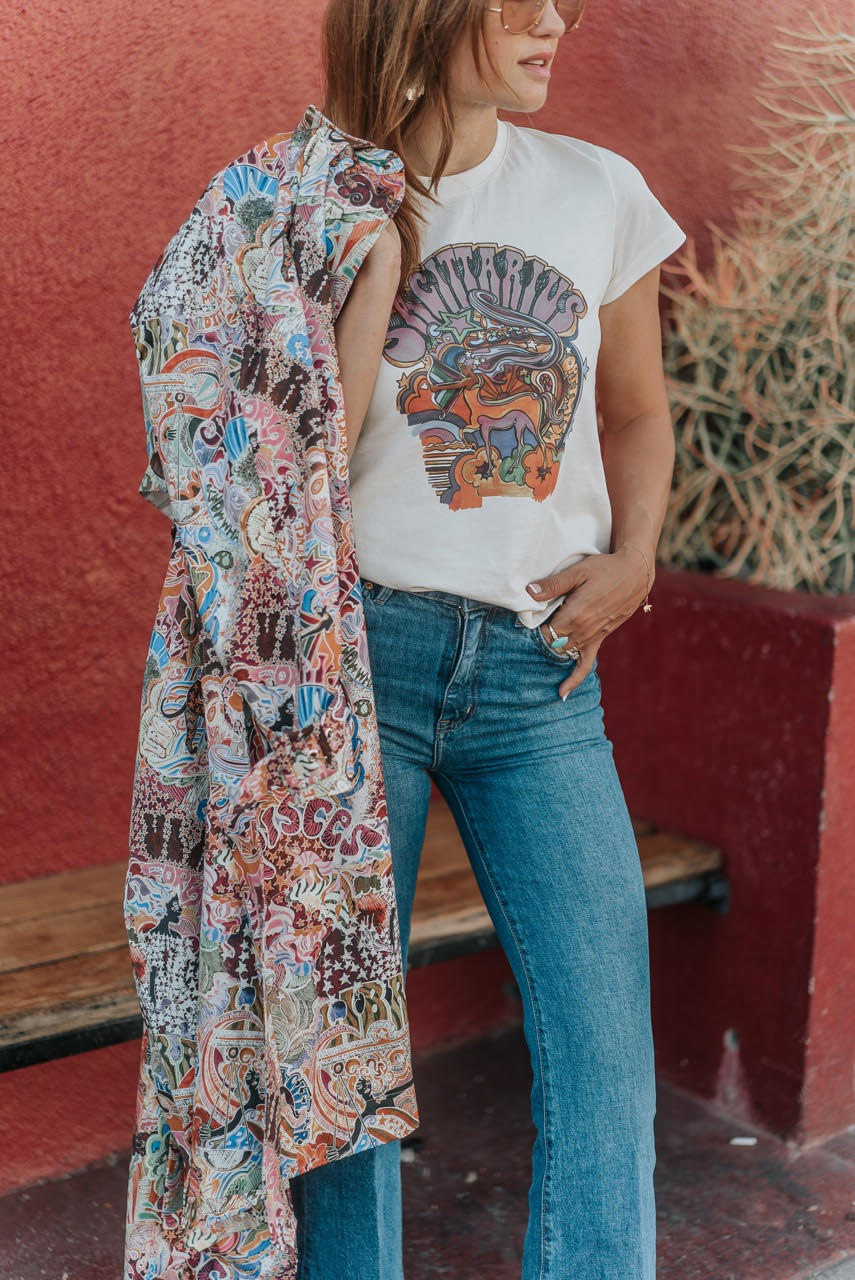 Farra jeans // Zodiac tee // Zodiac print trench //

Are you a fan of 70s fashion? I think it's so much fun and a great way to mix up your wardrobe. This is why I'm so excited to share the new Tommy Hilfiger x Zendaya collaboration available at Nordstrom. It's full of color, flare and that 70s-inspired style.

It's a large collection with tons of pieces ranging from button up satin blouses to striped tanks to plaid trousers and so much more. I think Tommy Hilfiger and Zendaya absolutely nailed it with the variety of pieces in the collection. There really is something for everyone.

For my look to showcase the collection, I chose this jacket. How 70s is that print? From the colors to the pattern and cut, it's such a fun addition to my wardrobe. Not to mention the perfect trench to wear for spring. I highly recommend picking this up if you've been looking for a statement jacket to wear this season. The 70s style will always be in fashion if you ask me, so
you can't go wrong.

What do you think of the new collab by Tommy Hilfiger and Zendaya? I think it's so unique, which makes it an extra special collection. You can shop it at Nordstrom and I suggest getting online ASAP because this line is going to be very popular!
Thank you Tommy Hilfiger for sponsoring this post!