I'm excited to partner with Talbots for the T by Talbots line and share a little more about my personal wellness journey. I became motivated to live a healthy lifestyle when I realized how good I felt when I ate healthy and how bad I felt when I slipped into unhealthy eating habits. As a busy mom, nutrition and fitness routines have become habits in my active lifestyle not only making me healthier, but helping me feel better and giving me more energy! Therefore, limiting foods that have no nutritional benefit and staying active has been really key for us. These lifestyle habits are also a powerful influence for my kids' training as they model what I eat and do.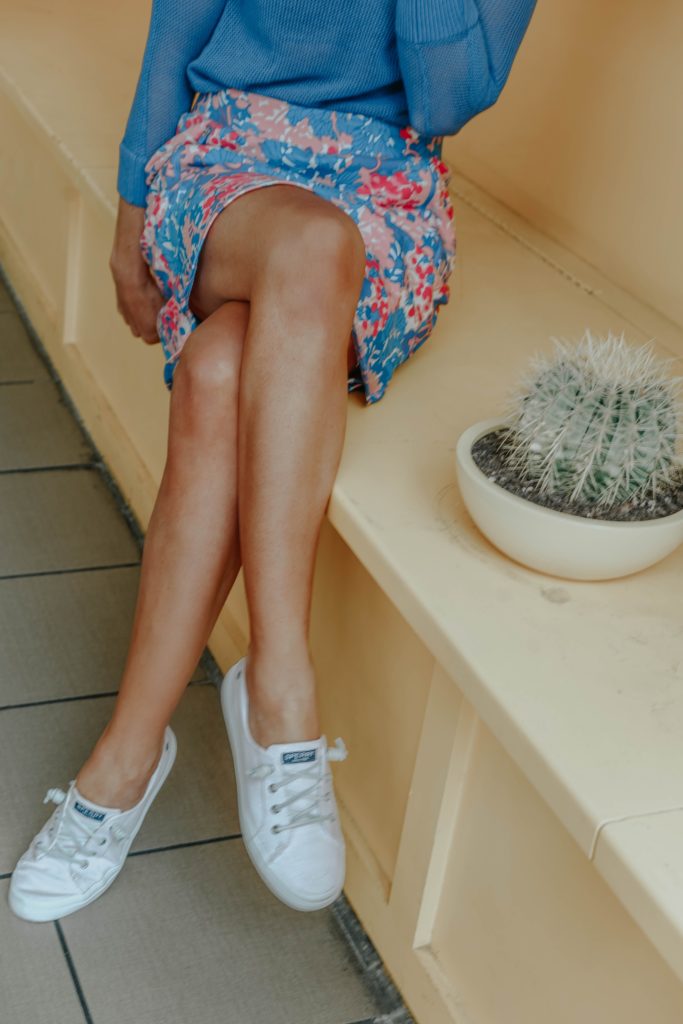 Some of my daily routines are as follows:
1. Every morning I start my day with a glass of celery juice.
2. I drink plenty of water throughout the day to stay hydrated. If not my skin will look dull without enough H20.
3. I take liquid collagen, calcium and vitamin C supplements daily. I prefer liquid because it is 90% absorption versus 30% for powder.
4. I fix leafy green salads with sunflower seeds, avocado, feta, olives and a lean protein, drizzled in homemade balsamic dressing.
5. To curve cravings, I snack on high fiber energy balls between meals. I'm sharing the no-bake recipe below. My kids rave over these and watch out, because they disappear fast! Delicious!!!
I always look out for easy recipes packed with protein (almond butter) and fiber (chia seeds and oatmeal). Energy balls seem to fit the bill. We can thank the chia seeds which are loaded with antioxidants, fiber, protein and are high in Omega-3 fatty acids. Eating healthy has never tasted so good.
Here's the recipe below!
ENERGY BALLS
1 cup of organic oats (I grind in my cuisinart)
1/2 cup of chocolate chips
1/3 cup of chia seeds
1/2 cup honey
1/2 cup almond butter, crunchy
1/2 teaspoon Himalayan salt
1 teaspoon cinnamon
Mix the above and mold into 1 inch balls. Place on a pan or plate into the freezer for one hour or 10 minutes if you're like us and can't wait!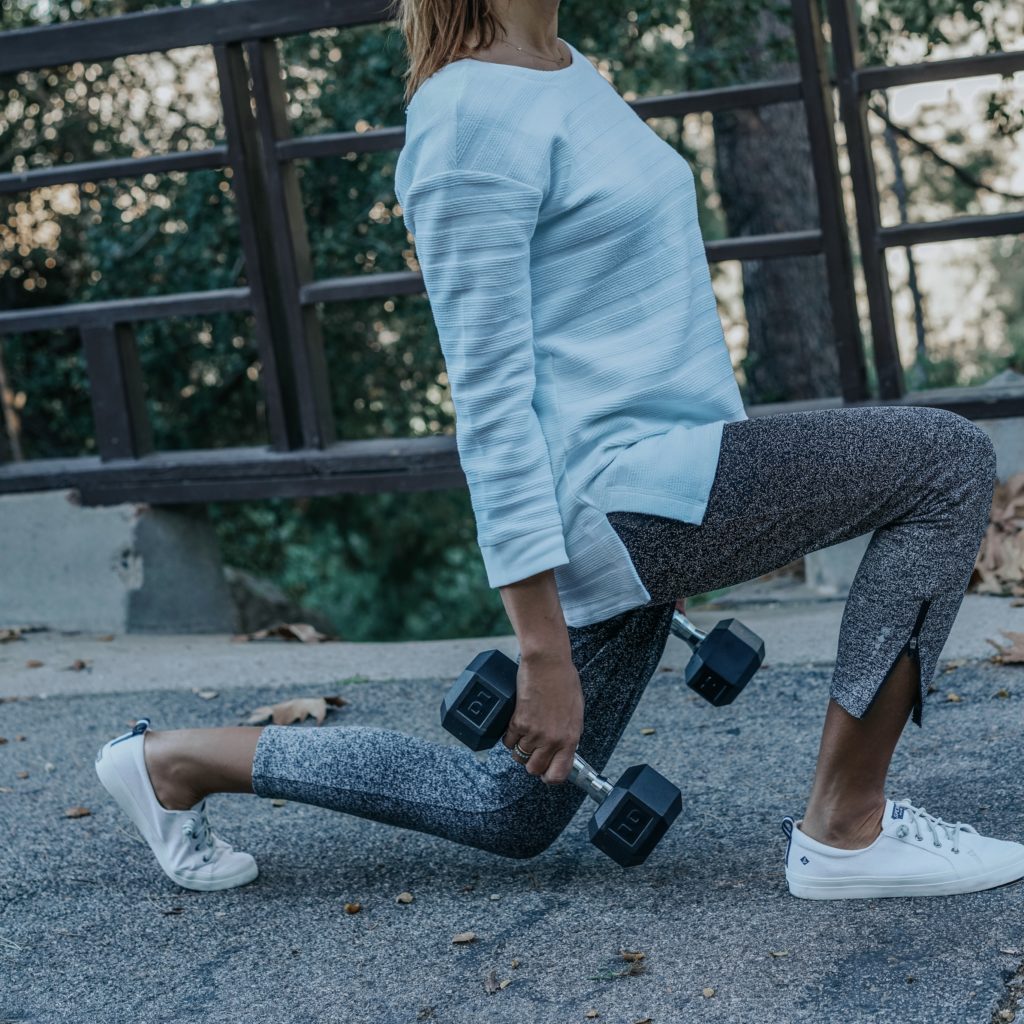 How cool is this cobalt top from T by Talbots? The pops of color, flattering shade of blue and perfect length make it a perfect pairing with this skort for errands or a neighborhood walk. I'm also loving these crop pants and zip ankle leggings for squats or lounging. Which is your favorite piece?
Leggings // White Crisscross top // Sneakers
Skort // Blue Knit Top // Sneakers
Stripe Pullover // White Crop Pants // Sneakers