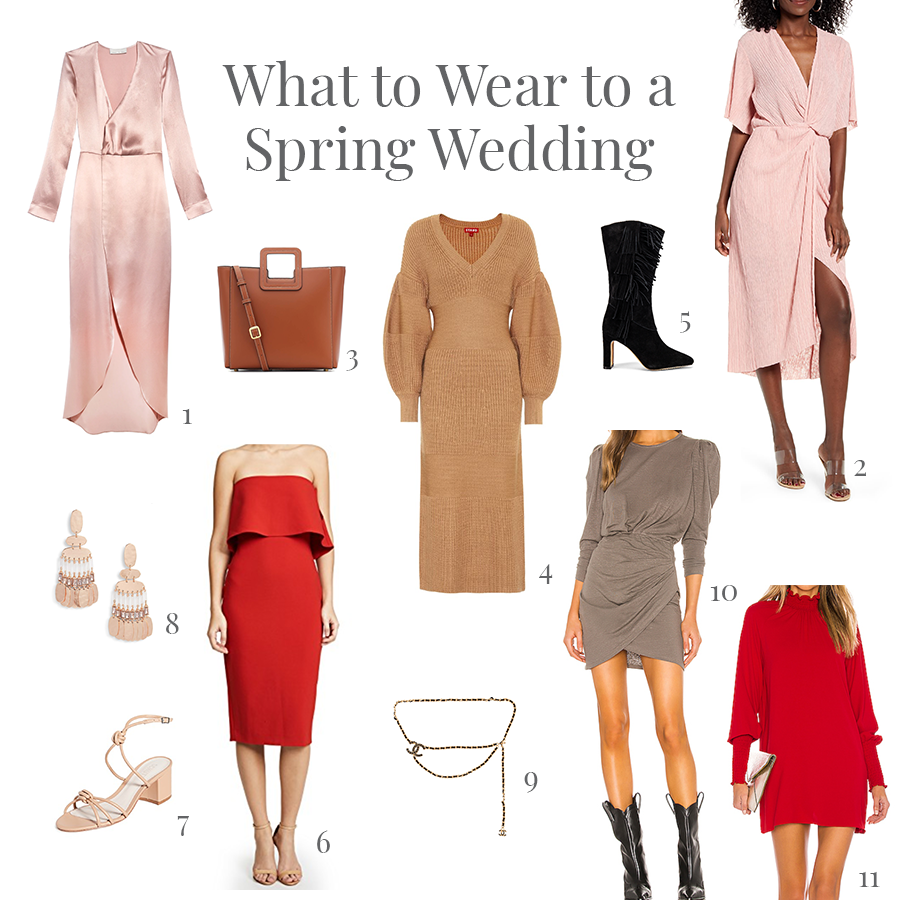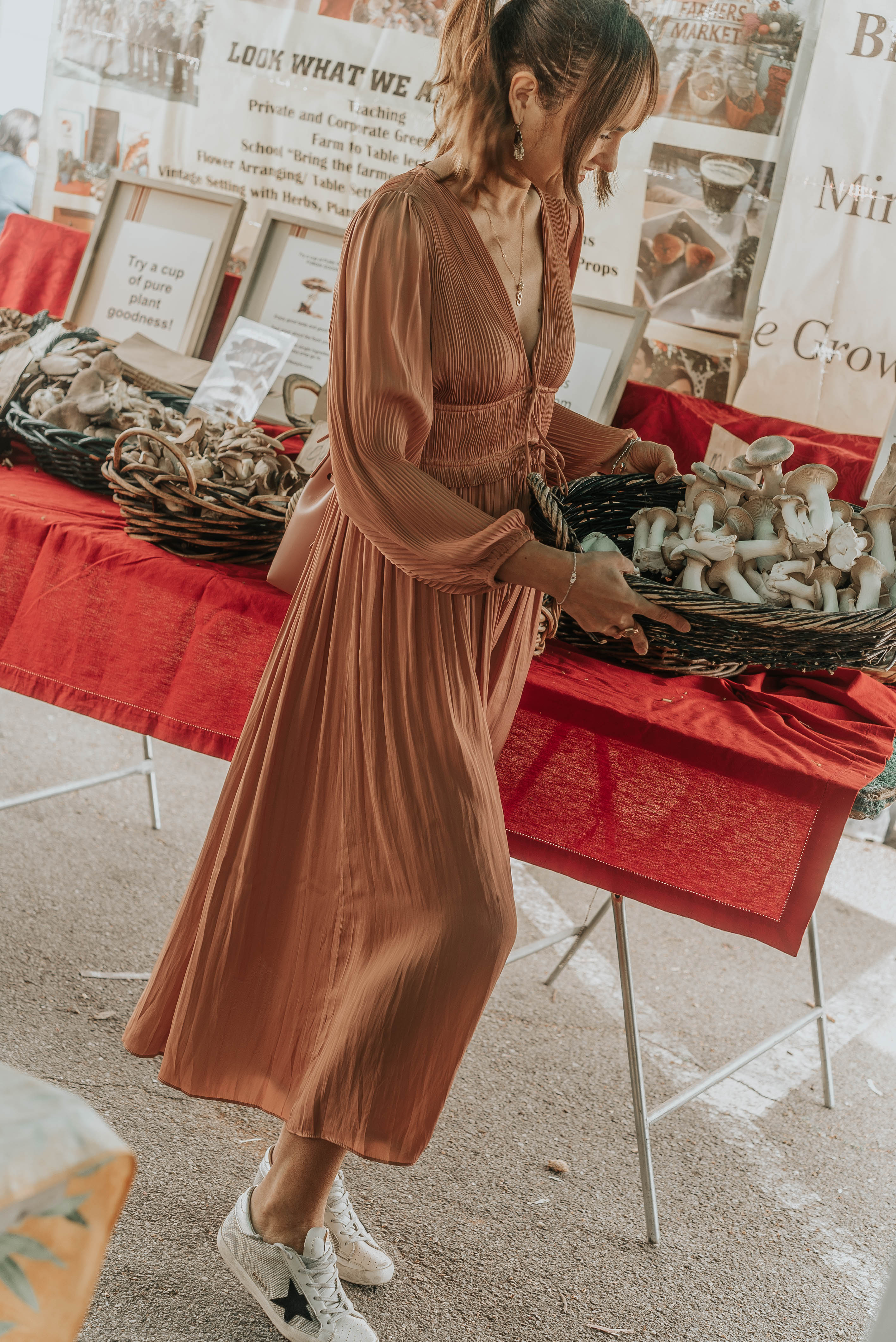 3. Leather tote
5. Black Boots
7. Sandals
8. Earrings
9. Chanel Belt
11. Turtleneck Dress

So many of you have asked me what to wear to a spring or summer wedding! Since spring really is right around the corner, coronavirus not withstanding, I thought I'd share a few basic guidelines I always follow when it comes to weddings. 

Here are my SEVEN BASIC WEDDING RULES to looking chic and being worry-free.

Rule #1 YOU CAN'T WEAR WHITE! I know it's the 21st century, but this rule has everything to do with the bride and nothing to do with the time of year. 

Rule #2 Don't shy away from shine! This pink silky number moves with you and is perfect for the dance floor.

Rule #3 Consider a modern silhouette. This dress' streamlined silhouette gives off modern vibes which means you can choose playful accessories.

Rule #4  Order your dress way before the wedding so you can try it on, dance in it, walk in it and ultimately feel your best while wearing it. If it doesn't fit this criteria, send it back. 

Rule#5 MAXXX it out. Don't shy away from a maxi dress worn with heels. I love this one from Net-a-Porter.

Rule #6 When it doubt, add a Chanel belt. People who know me well, know this is true for me. Whenever you're facing a fashion conundrum, whether it's a weird waist cut, lack of definition, or just general blah-ness, throw on a belt!

Rule #7 CLUTCH it.Here's a low end option and a high end option.
Have fun! A smile is sometimes the best accessory.
6 LBD's under $100