I've been taking collagen since last September. I was asked to tackle some of the commonly asked questions about collagen.
Rewind to last year when we were stuck at home on a beautiful sunny day in Pasadena. I kept getting texts from Angela. She was super sweet and wanted to send me collagen bundles. I honestly didn't want it, and was SUPER skeptical.
I started taking it because I knew she would ask me, and I couldn't believe my hair started growing. Baby hairs at 6 weeks. After that, it was history, I wanted everyone's hair to start growing and enjoy the joint relief that I experienced. I started telling my family and friends about how much I loved it. What's your story? I'd love to hear it. In the meantime, let's discuss from FAQ.
What are the differences between the collagens?
To get best results from the Lean Body System consists of these 3 supplements: activate, burn and trim. Here is a break down of them and how to take them
ACTIVATE: mix one packet into 8 oz of water, stir briskly and drink quick. If it thickens, add more water and stir. Use for first 3 consecutive nights.
TRIM: Take 1 tablespoon with your first meal each day. Can be eaten straight off the spoon or mixed in your smoothie or yogurt. Refrigerate after opening!
BURN: take one capsule up to 3 times daily with a cup of water, and snack or meal. Start with 1 on day 1 and work your way up to a max of 3 per day.
PICK 3 for best results:
AVOID SUGARY DRINK
AVOID REFINED FLOUR, WHITE RICE & SUGAR
CUT FRIED FOODS
DRINK 5 12 oz GLASSES OF WATER
WALK 7500 STEPS DAILY
Type 2 collagen and HA matrix which increases your hyaluronic acid by 6,000% (hello wrinkle filler) in 28 days with clinical trials to prove it.
Read the Pub Med article HERE.
BELOW IS THE RESULT OF THE LIP COMPLEX: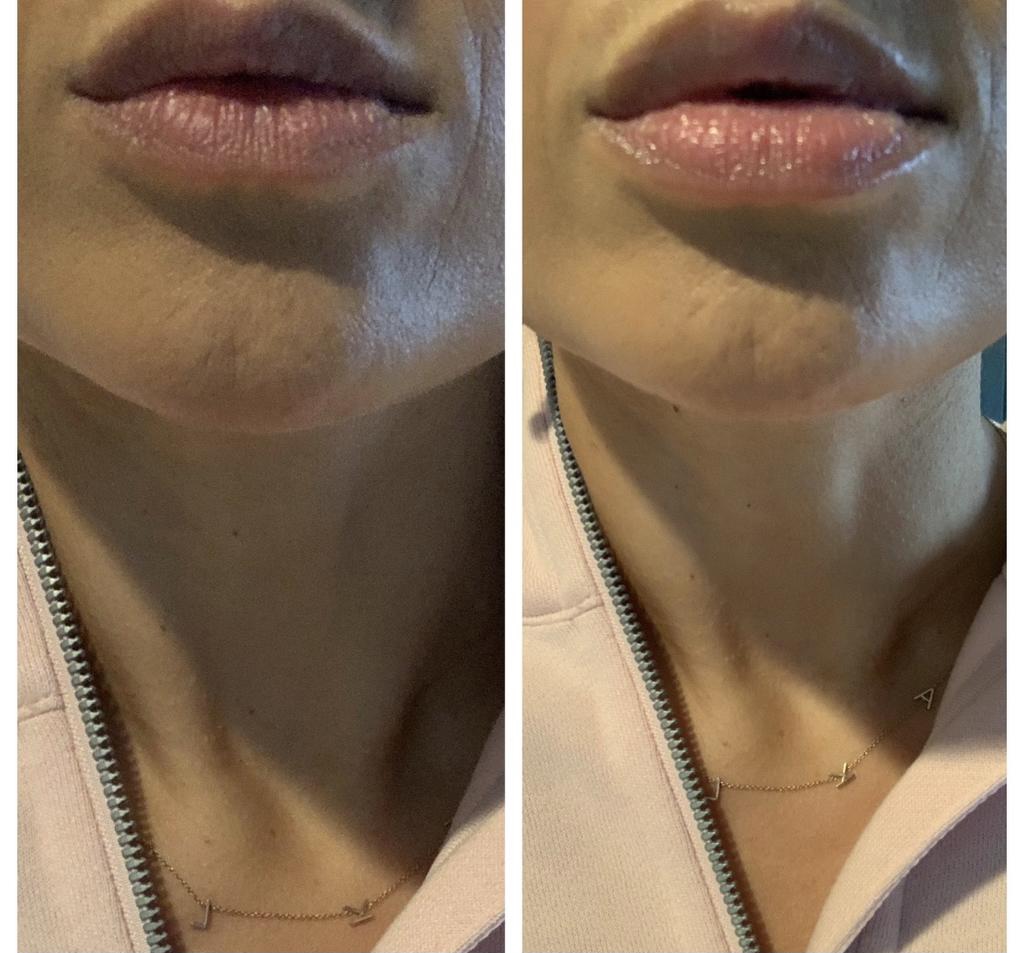 What I've been taking since September 2020, life and lemon trim.