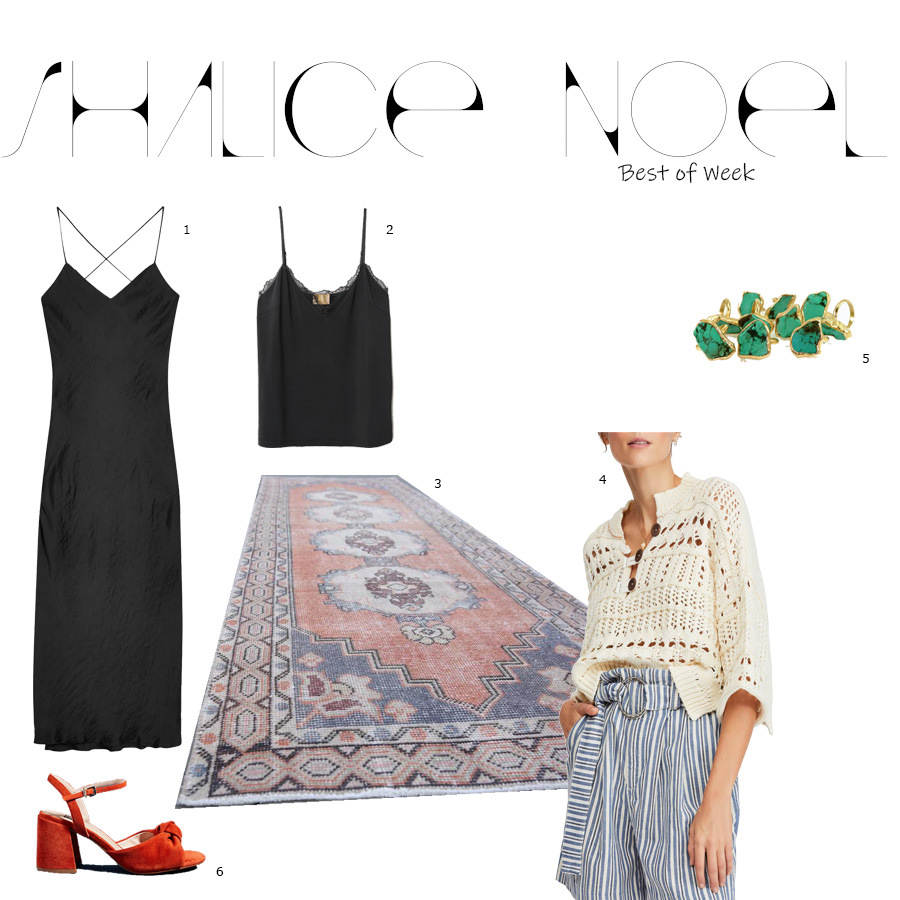 I was doing some thinking recently and thought it would be fun to start recapping with you guys the top links I shared with you all the week before. What do you think? So, everything included on the list below was the most-purchased by you guys last week out of everything I shared. Kinda fun, right? It's honestly really great for me to look through this stuff to see what you guys are loving the most! I hope you enjoy this new little series!


1.$68 slip dress – This dress is a steal and works great for any summer weddings you have coming up!

Bias slip dress – Another fantastic slip dress option. This one has a bit more of a defined waist, which is what makes it stand out, in my opinion.

2. Camisole – This camisole is a staple in my wardrobe in both black and white. Very happy to see you guys are loving it too!
3. Turkish runner rug – I get tons of questions from you guys about the rugs at our cabin and our home in LA. This one is the perfect color combo in my opinion, so I totally get why you guys are loving it so much. 😉
4. Cropped sweater – Such a cute little boho style sweater. And it's on sale right now for 30% off, so snag it while you can!
5. Turquoise rings – I love a good turquoise ring and it's good to know you guys do too! This option is great because you know you're getting real, high-quality jewelry. Plus, how stunning are these rings?!
6. Red bow sandals – These sandals are so incredibly cute and scream spring and summer! The knotted detail on the front is what had me crushing on them. Not to mention the block heel makes them way more comfortable than a stiletto, which is a big win for this mama.