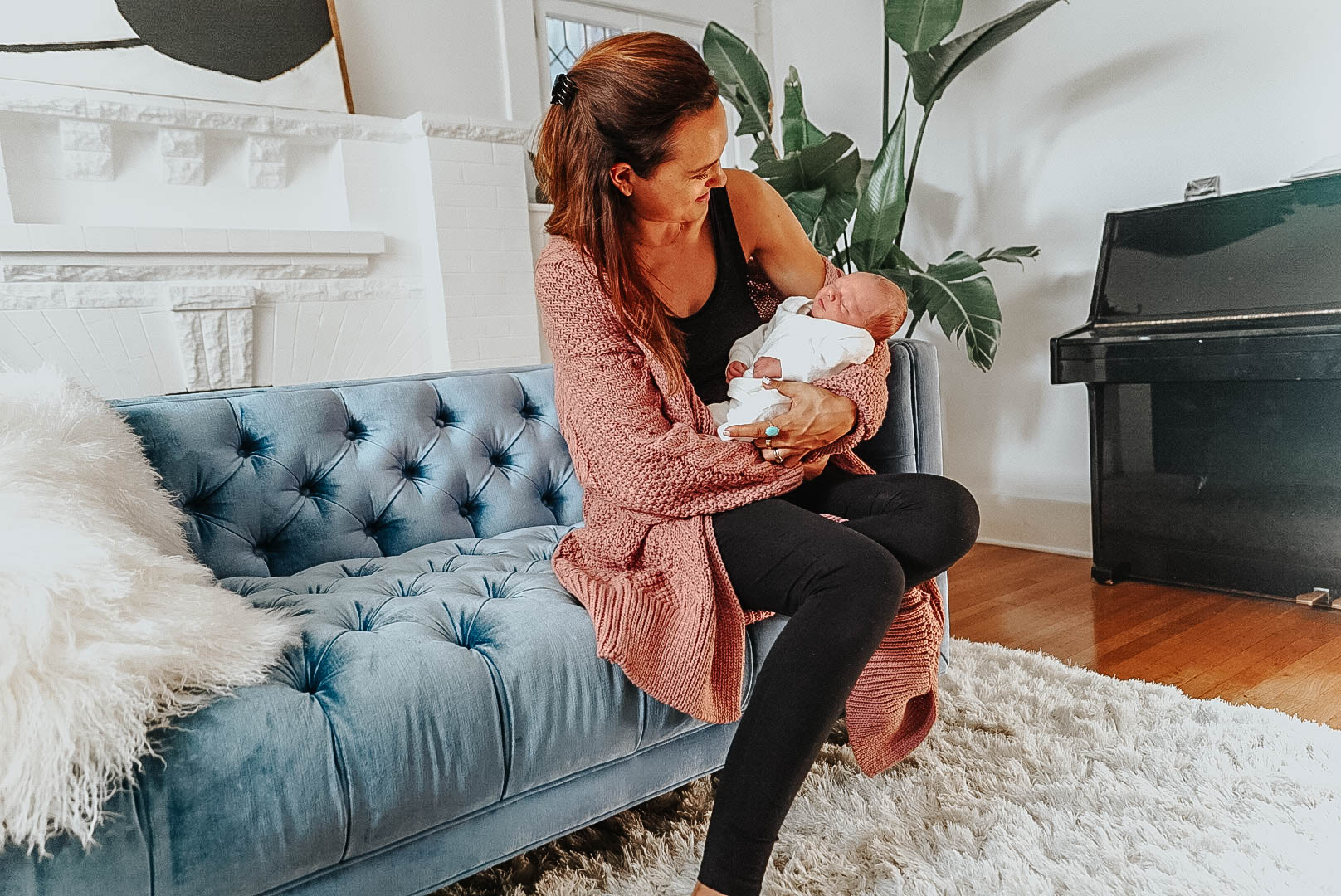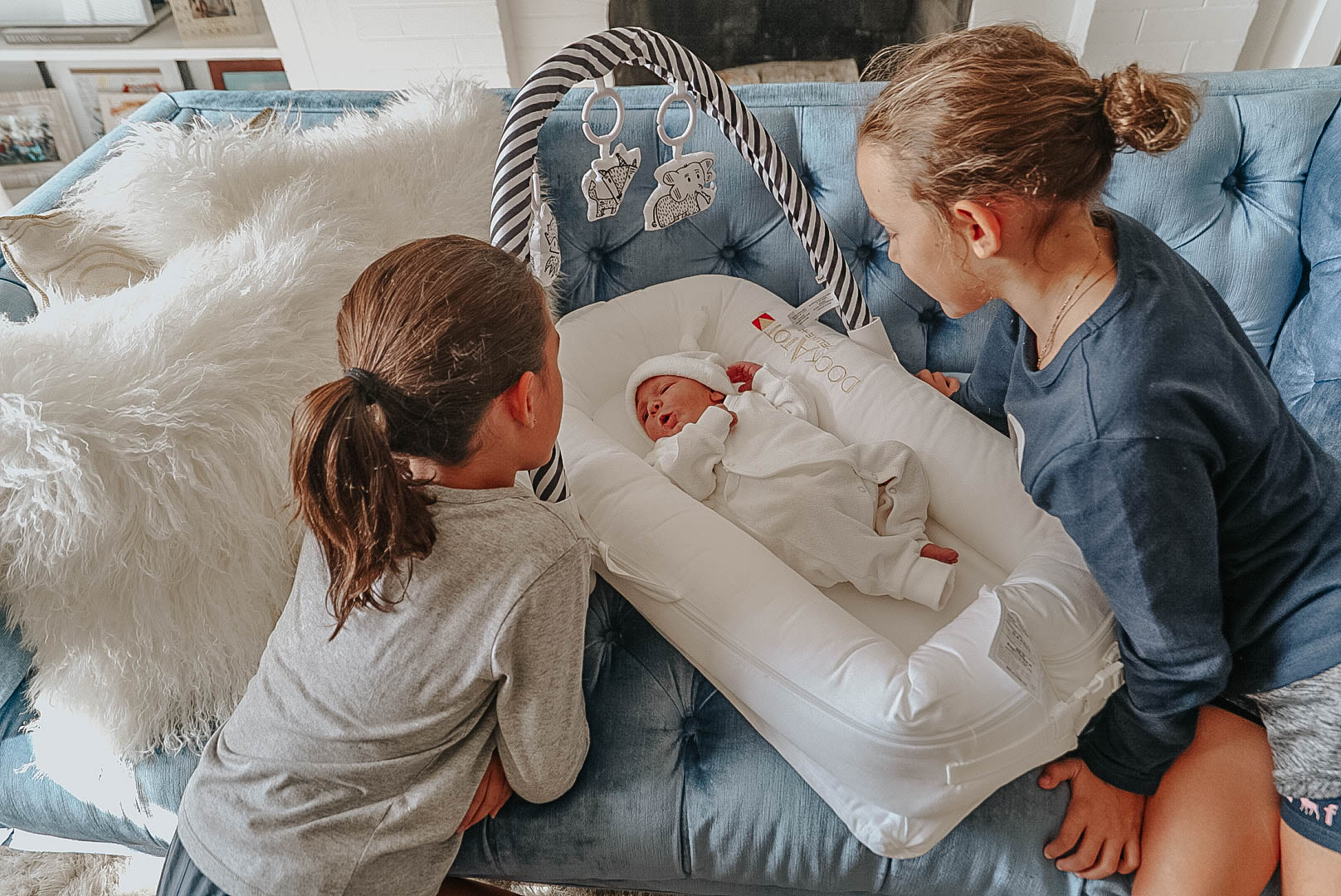 I remember when we were pregnant with our first and we were living in this tiny 1-bedroom basement apartment in Bucktown (Chicago). Reid and I were panicking because we always assumed we'd have a house by the time we had our first baby. Well, we ended up having our first within 2 weeks of our first anniversary and understandably we were a bit overwhelmed.
Someone released the pressure and convinced us not to worry. They said something like, babies are tiny and they hardly take up any space!  Such simple, beautiful advice. This was coming from a mother of 5 kids at the time (now they have 7!). She went on to say you don't need much for a baby and that they even used a laundry basket as a bassinet when they were first starting out. While I won't recommend that, we did feel reassured knowing you really don't need a lot of baby gadgets for your newborn. It's all about versatility.
Now that we are on our fifth child, we discovered a safe and versatile product for our newborn that we wished we had with our first – the Dockatot. The Dockatot is essentially a place to dock your baby. OK, that may sound weird but it's actually super cute. The small pad with side bumpers secures the baby on their back while they sleep or play. When I'm not carrying Levi he is lounging in his Dockatot. We have the Dockatot on the floor during the day while I'm working at the dining room table. It also fits in his Moses basket as well as his bassinet. How cool is that? So we place it wherever we need it, wherever we are in the house. You can even use it in your bed if you prefer co-sleeping.
What I love most is that it involves no batteries. I'm seeing so many baby products out there that move, shake, swing, sing, bounce…you know where I'm going with this. My gut feels like all these electronics around my baby are just not right. Do you have any thoughts on this? I'd love to hear your opinion. Let me know any questions you have in the comments below.
A couple notes:
The Dockatot's come in stages for different ages. Levi is almost one month old, so he is using Stage 1. Later we will use Stage 2 for ages 9 to 36 months. Something you're probably wandering is, if its machine washable – YES!  it is in fact machine washable. We just washed ours yesterday and made me love this thing all over again. What's your mommy must have? I'd love to hear!!