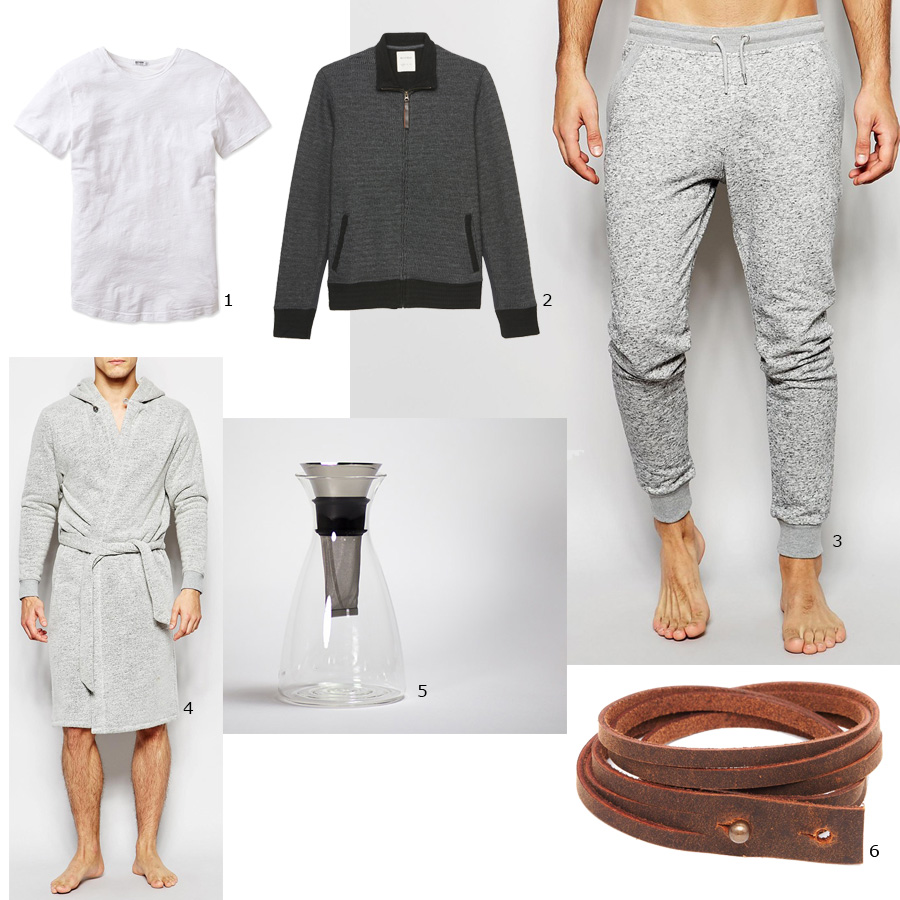 1.This Buck Mason white t-shirt is that perfect tee for the classic T-Shirt and jean look. 
2. My Reid likes Billy Reid's taste in sweaters. And I may have to steal, <cough> I mean borrow it.
3. These skinny jogging pants are perfect for hanging around the house Saturday morning or heading to the gym. Or both.
4. Loungewear is having a major comeback, and maybe that's because there's something sexy about a guy in a grey robe. So, he deserves a robe of his own. Plus, this robe is not your grandfather's, thanks to this modern hoody.
5. Anything having to do with coffee is an instant score, like this Intelligentsia Solo Brewer. Just don't sabotage the gift with instant coffee. 
6. Just a little flare for my guy J.  Love this leather bracelet. Just make sure he sticks to one piece of flare per wrist, don't go too crazy.
Whether you're staying in or going out,
HAPPY VALENTINES DAY XO
(and don't forget to order now to be sure to have it by the 14th!)