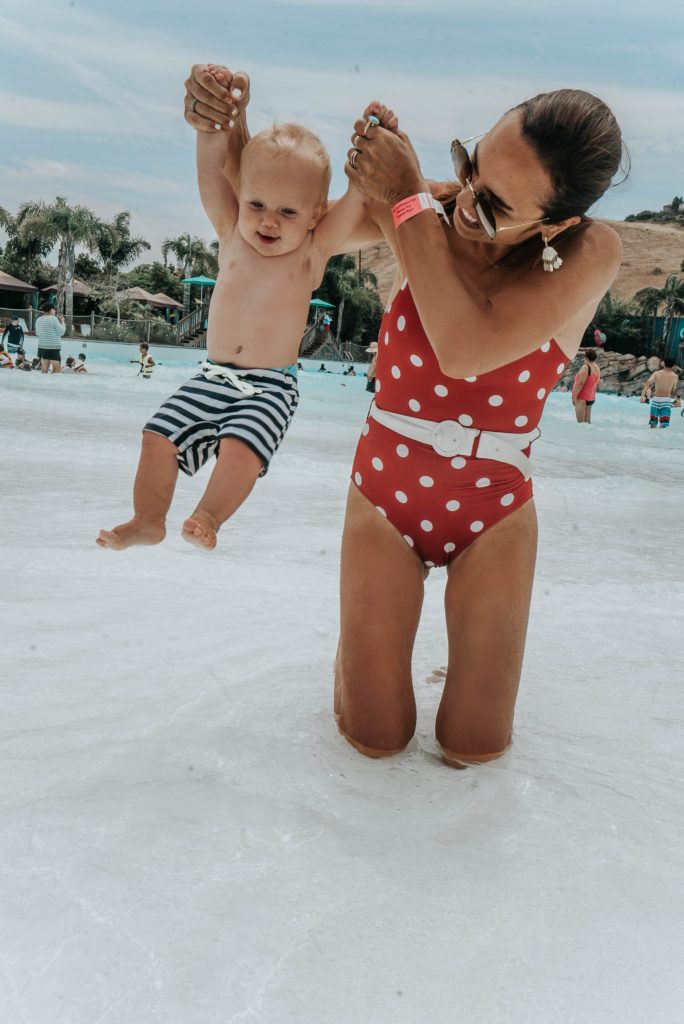 Aquatica – Seaworld
When I was a kid, the water park I had access to was about seven multi colored waterslides. Each color was a different level of rush! I thought that was so cool. Now that we experienced Aquatica, I'm like….wow, my kids are lucky. We were getting a little board of the pool and the beach is great, but so much work. You know what I mean. All the stuff we have to lug along, dragging the stroller through the sand, taking a boat load of sand home and finding it all over the bed sheets the next morning. A day at the beach takes a week to recover.
Last weekend, we had the opportunity to take the family to Aquatica in San Diego.  We made sure to get there right when they opened.  The gates open at 9:30am and the rides open at 10:00am, giving you some time to designate your lounge chair territory.  The park had plenty to do for all ages.  They have a splash area designated for toddlers and a massive water playground perfect for my age kids.  Lots of lifeguards keeping watch as well which gave me some comfort.  Then there's the big daddy slides, like the giant water slides and my kid's favorite the Tassie's Twister.  Voted by my kids as their favorite. 
Here are 5 tips for planning your day at Aquatica:
1)    Pack Sunscreen, Beach Towels and Water Shoes (Great for walking between rides)
2)    Arrive at the park at 9:30am
3)    Designate a meeting place with your family in case you get separated.
4)    The Quick Que was an added bonus to our day.  Great way to cut down on line time.  You can practice patience another day.
5)    Put your kids in brightly colored swim suits so it's easier to find them.
Thank you Sea World Aquatica for sponsoring this post