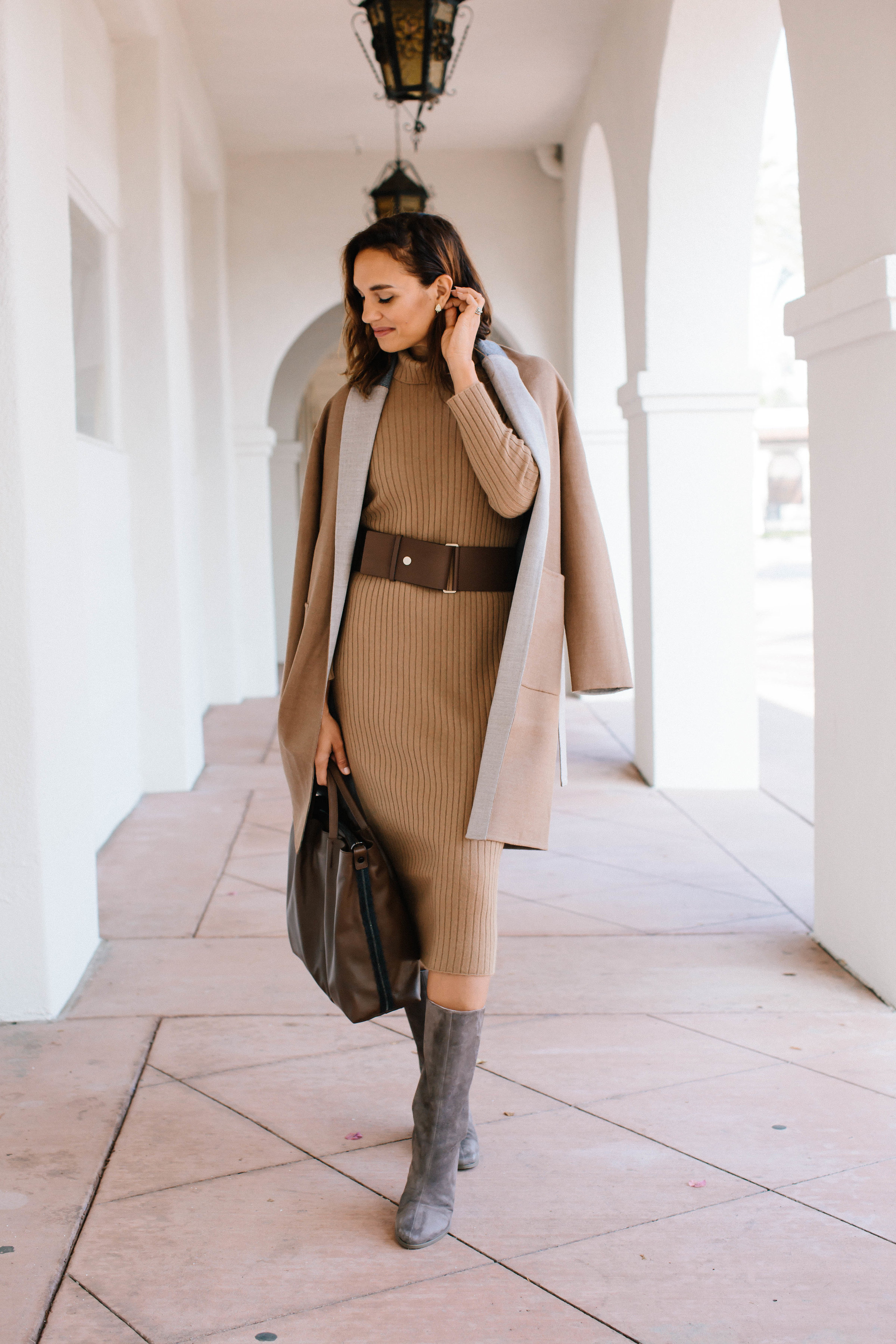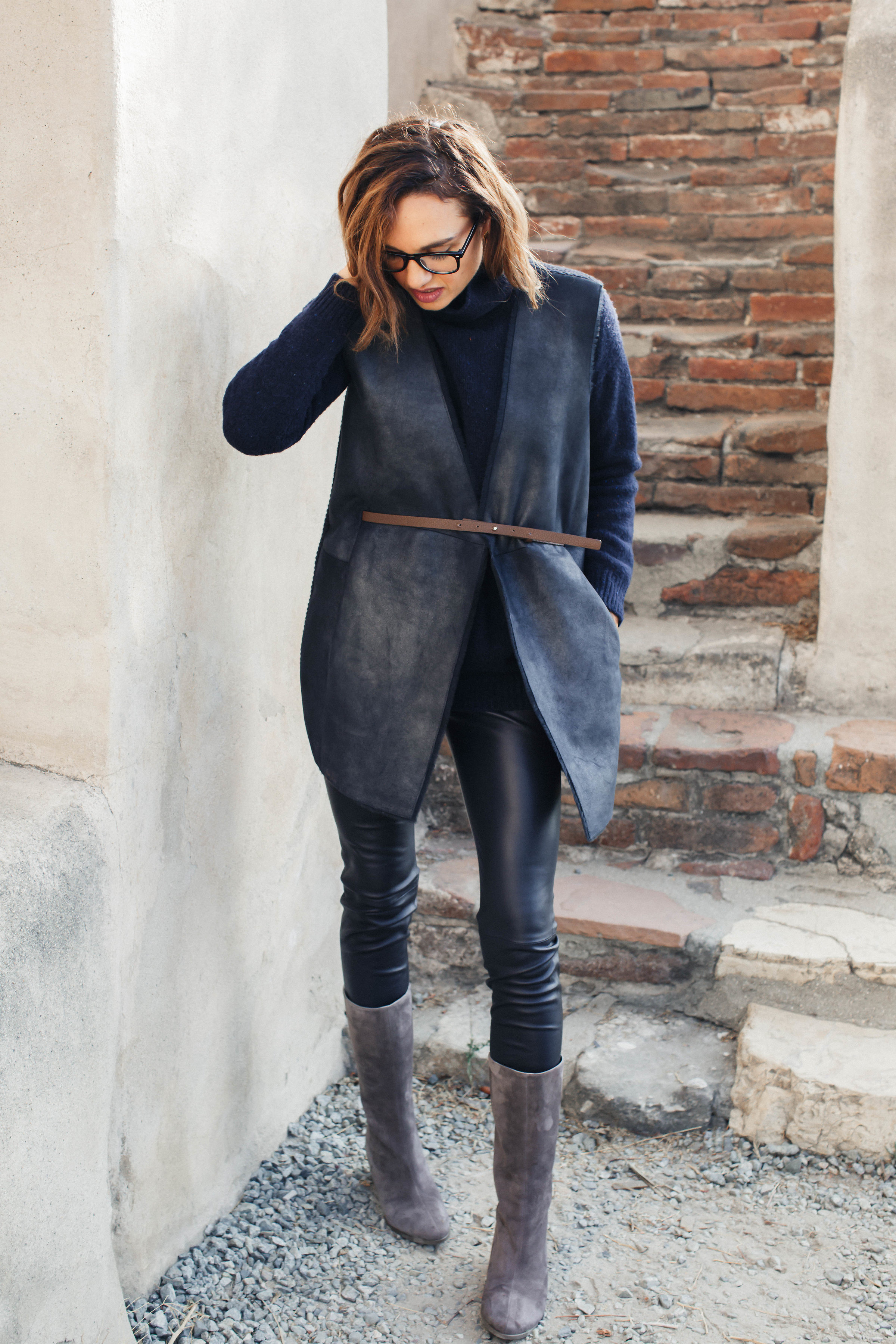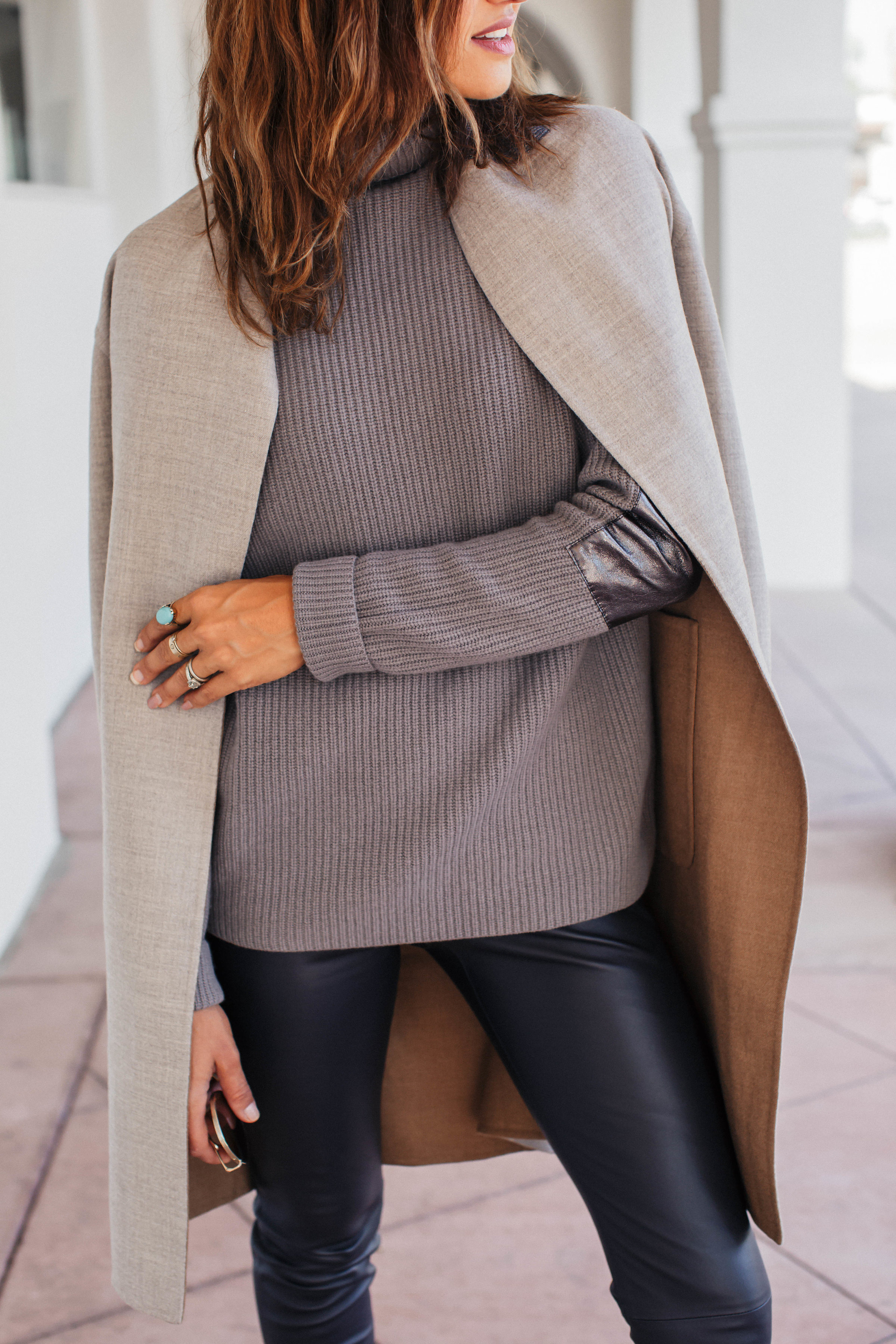 Loving this reversible trench! It is gray and camel so it goes with everything.
White Blouse // Navy Pants // Grey Cardigan //Grey Turtleneck Sweater //  Leather side Zip Leggings // Shearling Vest with Belt // Camel Dress // Brown Leather Bag //Brown Leather Belt // Wool Picot //
I can remember being a college kid and trying to fit as much as humanly possible into my closet. 5 poorly made shirts for $20? Yes please. Even if I didn't necessarily love something, it seemed like quantity of cheap clothes was the way to go.
Somewhere along maturity and my style evolving, I started noticing less and less in my closet, but not in a bad way. Instead of spending $200 on a ton of overly trendy items, I began saving that $200 for a quality pair of boots instead. Or a jacket I could wear all year long with multiple styles. Or, a personal favorite, quality textures like cashmere.
If you follow along on Instagram, you know I've been living in Fabiana Filippi, an Italian line of cashmere. It's textures like this that remind me that the quality of what's in your closet extends far past having a million things you can only wear once.
I think it's actually one of my favorite lessons I've learned as an adult, and one I'm trying to instill in my children. Though splurges might seem heavy on the wallet, if it's something that'll last for years to come and can be transitional (and comfortable – huge for me), it's always worth the money in my opinion. What are your thoughts on quality vs quantity?
Thank you Fabiana Filippi for sponsoring this post!