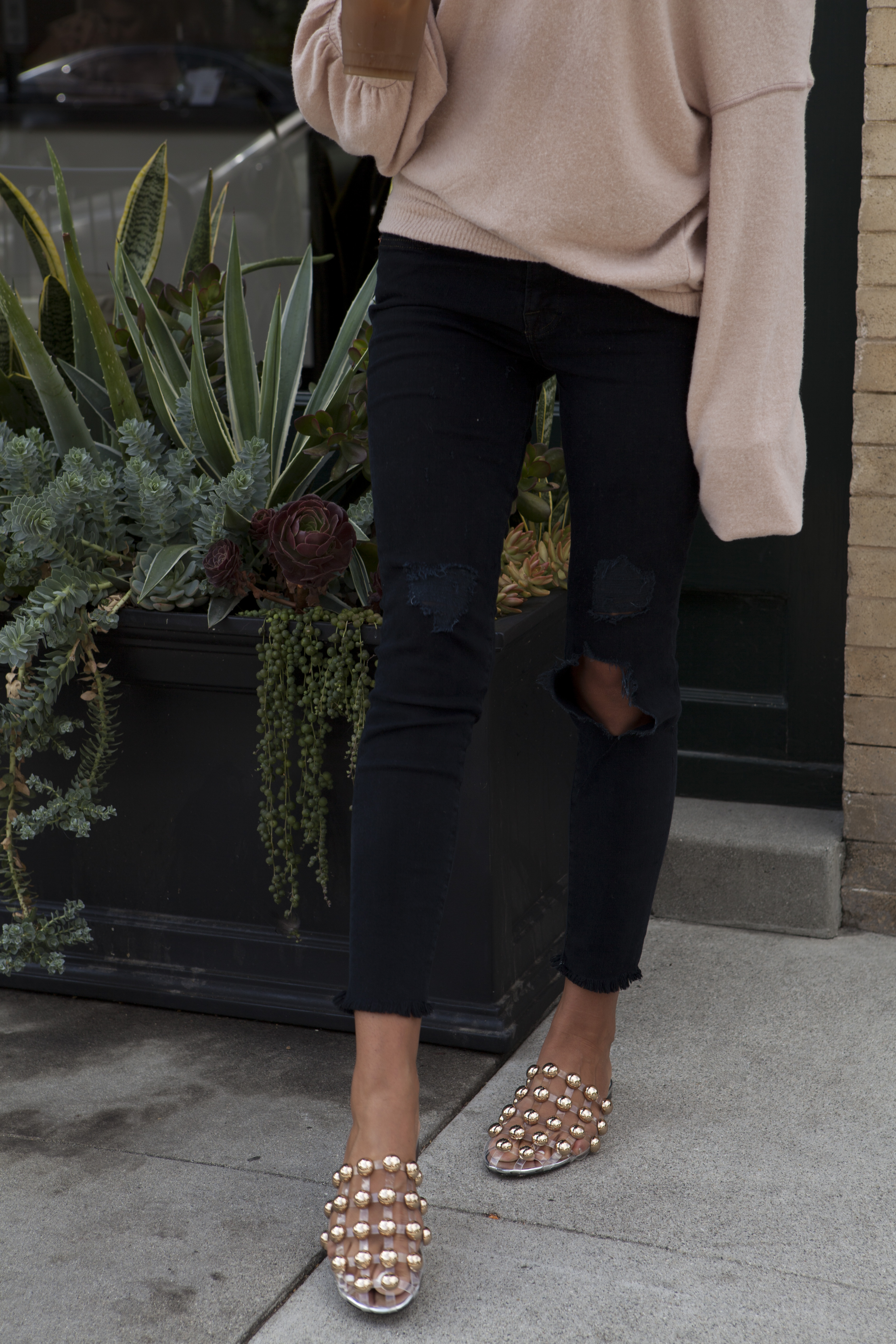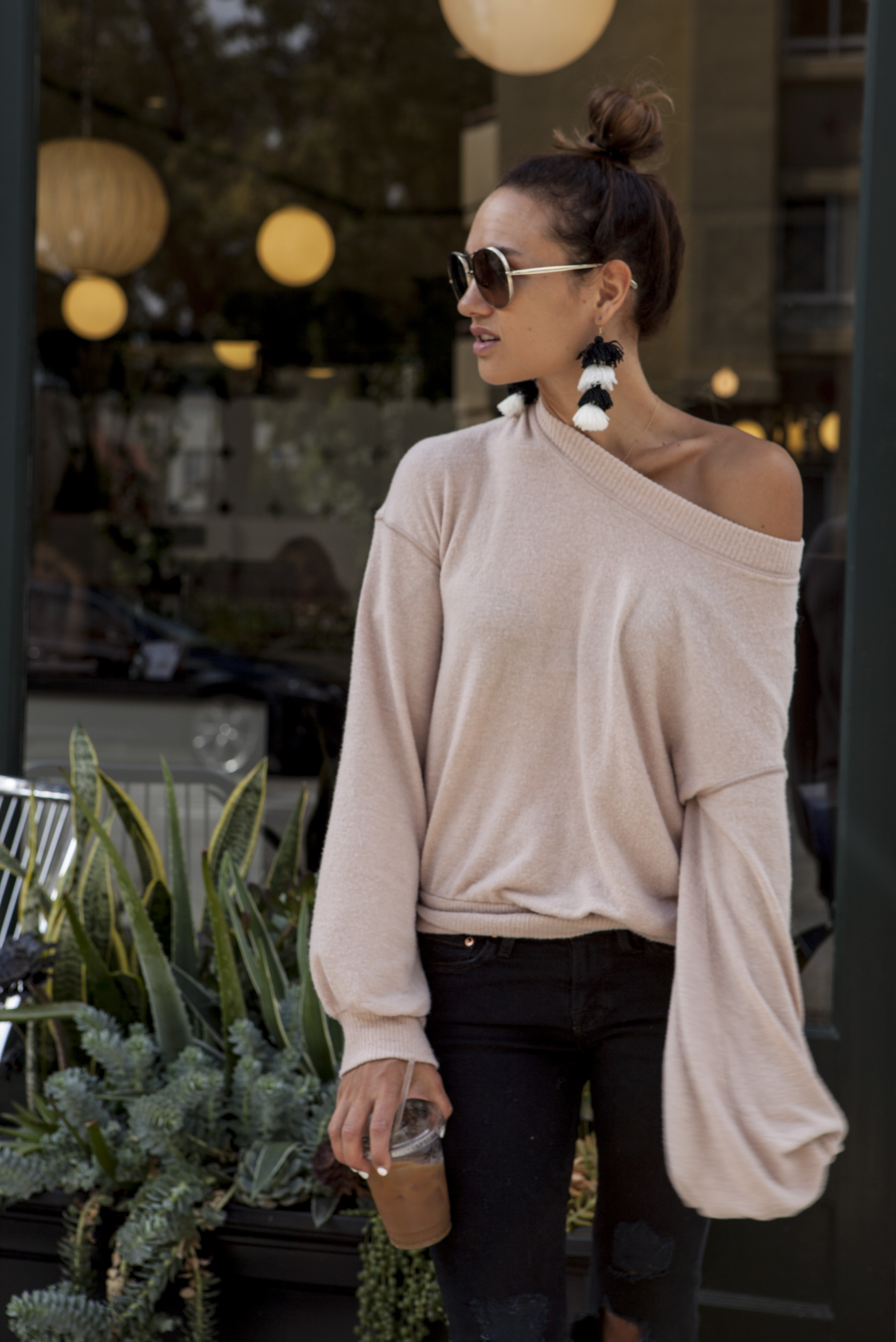 TGIF pullover FREE PEOPLE :: jean NSF similar (under $50):: flats FOREVER21 similar :: earrings MISA LOSANGELES :: photo's by Tasha
What's the recipe for the comfiest outfit? Oversize sweater, flats, and jeans. Honestly, I'm not HUGE into flats but they're terribly practical walking around with half a preschool, so yes I'm a fan. If you're curious what to buy – that's doesn't cost more than your monthly latte budget, scroll down. I'd steer away from overly trendy, certainly durable and just a trifle interesting to upgrade the momiform.
Scroll down . .
Oversize sweaters are my jam. Endless comfortable opportunities with flats and jeans.

Speaking of jeans, these black ones are under $50, and these faux leather leggings are awesome and under $30, you're welcome!

Flats are the shoes you wear when you have a non-stop day, lots of demands and carrying children, etc. These are some I love: