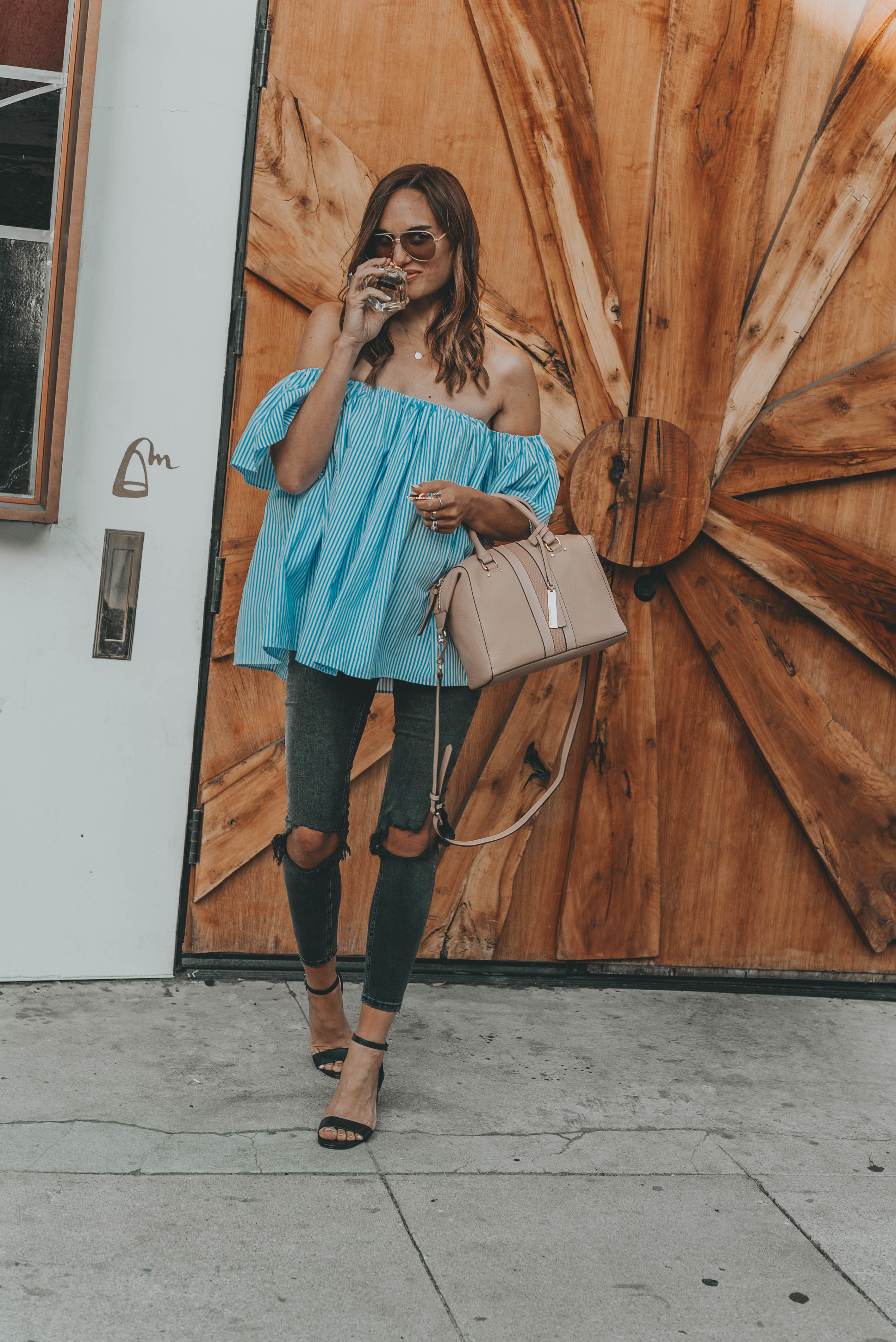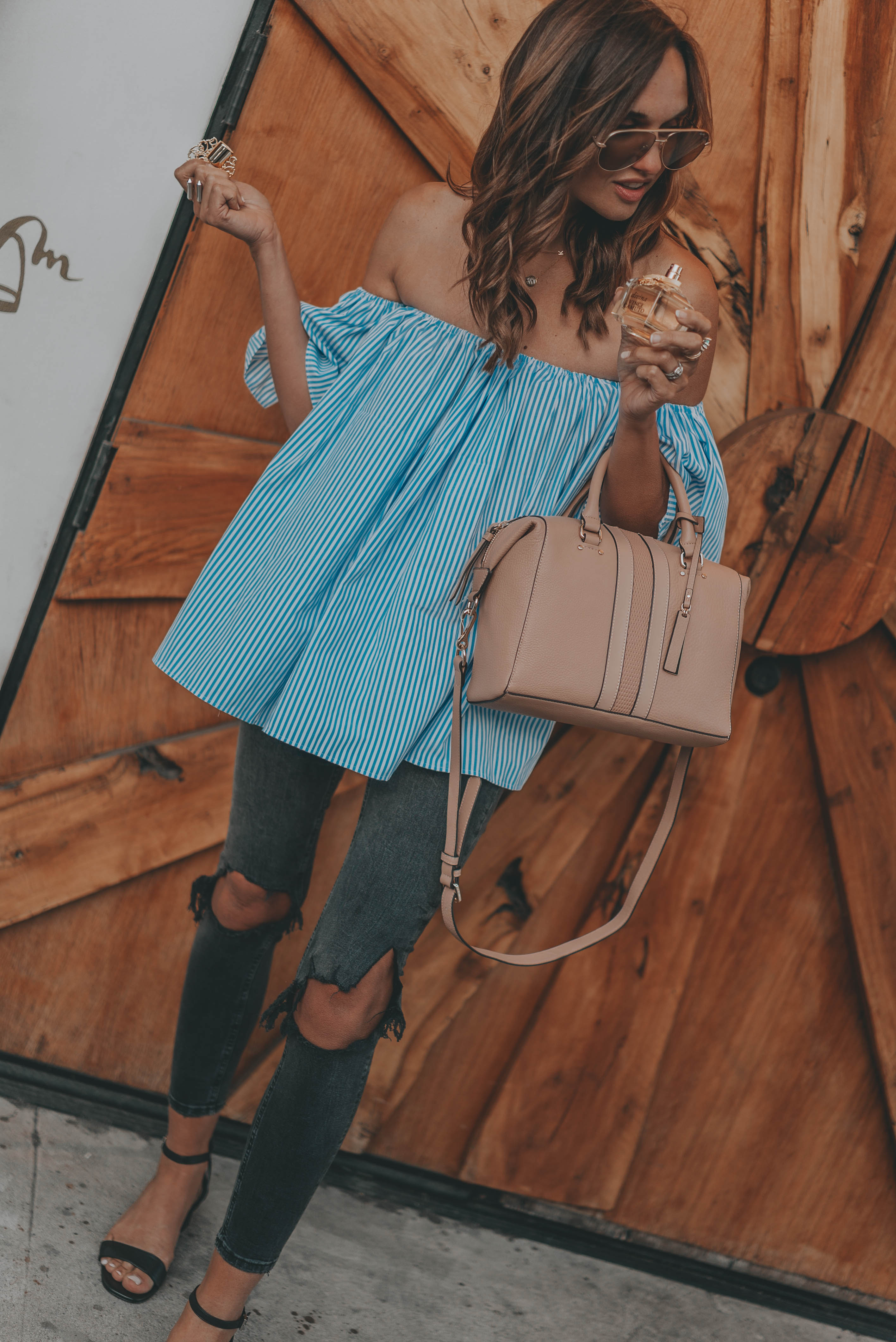 sandals (only 1.25′ heel!) also cute // satchel // top storets // sunglasses ray ban // divina fragrance 
More Vince Camuto shoe crushes:

and Bags

There's so much change happening around our house right now, but I'm loving every minute of it. Even if not being able to fit in my old jeans like I used to is part of it, it's fine by me because life is slowly but beautifully changing while we make way for a new baby boy this fall. And in the meantime, it seems fitting that I also turn a new leaf with my fragrance selection as well.
I love wearing perfume and developing kind of a "signature scent." But just like everything else, every once in a while, I like to mix it up—usually around the seasonal change. And now that summer is practically here, so is my new fragrance by Vince Camuto.
Have you tried the new fragrance by Vince Camuto? It's so feminine and just makes me feel effortlessly chic. It was created in collaboration with celebrated perfumer Steve DeMercado and made to capture the essence of the modern American woman's lifestyle. Who doesn't want a fragrance like that? I'm absolutely loving it and look at that bottle! So not only does it smell amazing, but the bottle will make a beautiful statement on your dresser or vanity.
Embrace change with me ladies and mix up things up a bit. Grab a new fragrance or shake up your look—you won't regret it, I promise! And check out my sandals and bag while you're at it!
Thank you Vince Camuto for sponsoring this post!