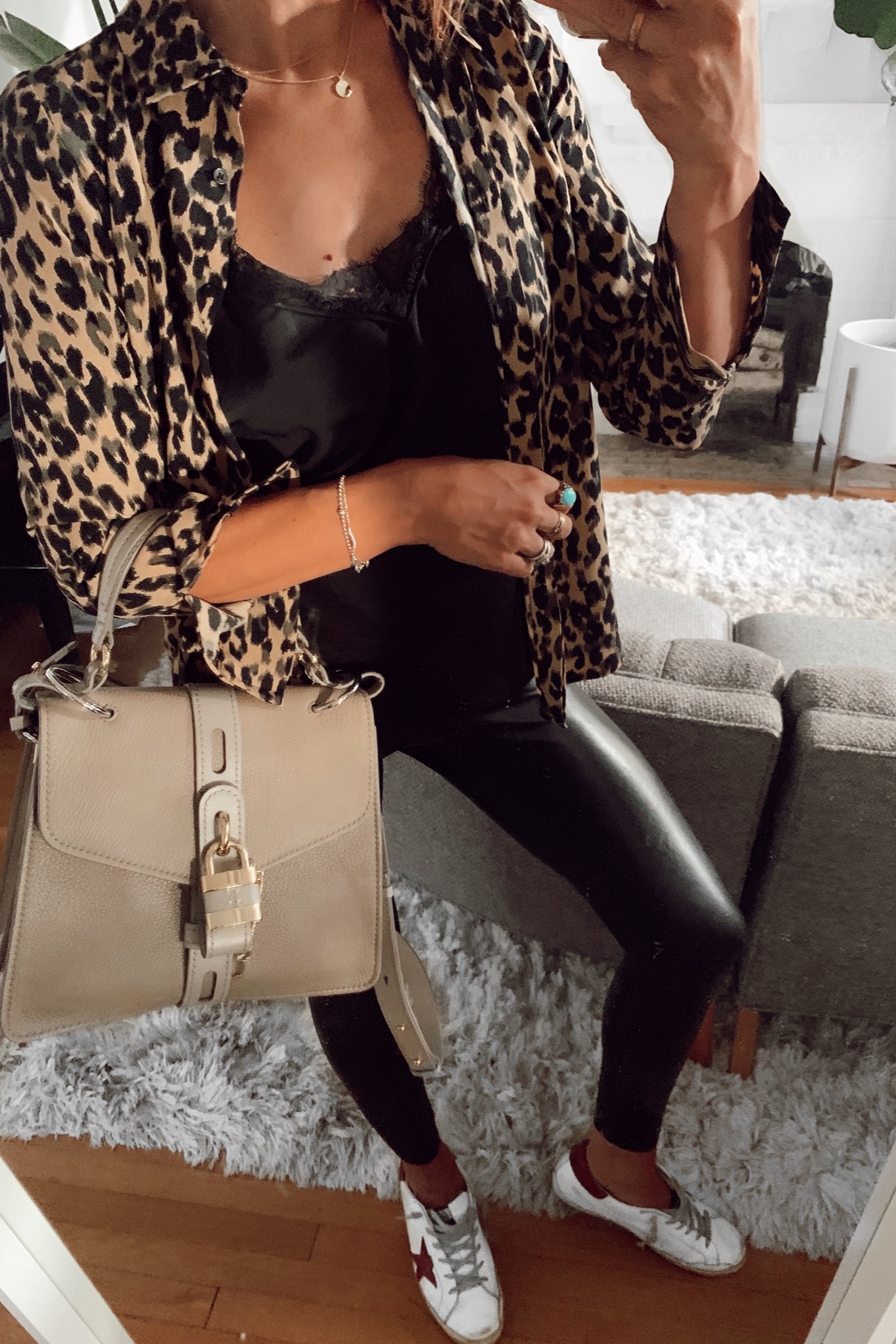 leopard top // sneakers // camisole ($25!) // faux leather leggings // bag

These pink birkenstock like sandals are back in stock!
This is the book we've been reading to the kids at night. The stories are so inspirational and encourage great conversation.
Do I use mascara primer, and should you use it too? Yes! Ever since I stopped getting lash extensions, I've been using lash boosters, taking biotin and collagen (to grow hair) and trying to get my lashes to look longer. I tell you, it's hard being a girl sometimes.

I have $100 gift card from Nordstrom, how should I use it? See below some goodies I rounded up from the NSALE. My advice is, stock up on neutral layers that will stand the test of time and many trends. For example, a cute trench coat.

I've been making TWIX bars all week, just ask my kids. We ate them till our stomach hurt. GFDF! Now, I can't wait to make these paleo pancakes. YUM!
My best friend is in Paris, I can't help but wish I was there with her, booking the next table at the amazing cafe: Les Deux Margots.
I love this jelly peel. It literally makes your dead skin come off!

I'm day 3 using Biotin gummies for hair. So yum. Now, I need to hide them from Reid.
This is the color safe shampoo and conditioner I've been loving

Have you tried makeup melt? It's clean beauty and so good. That's it for now. The kids have VBS this weekend, yay! As for me, I'll be running around DTLA beating the heat in a lightweight nursing friendly dress working on a fun project to come. What are you up to?