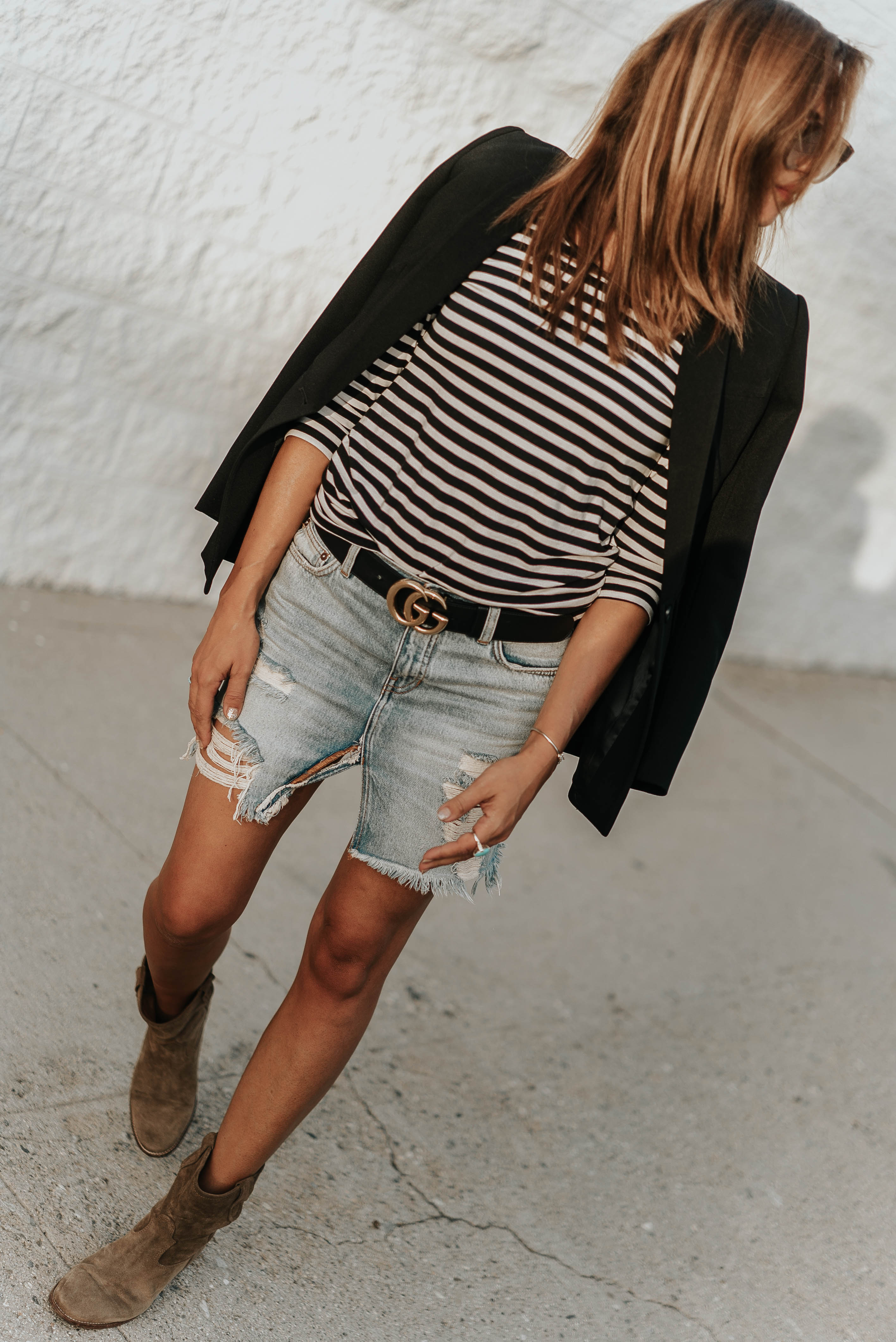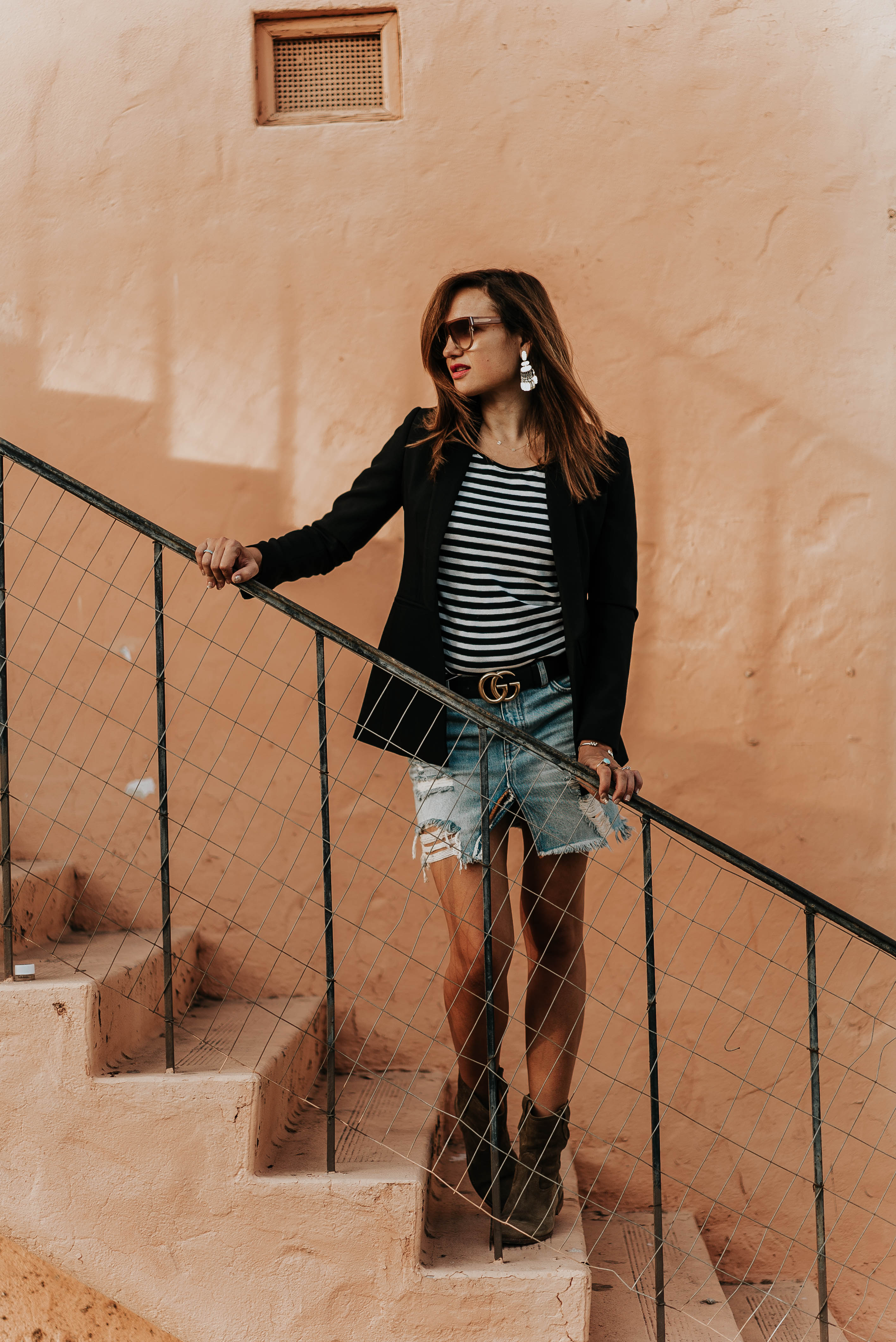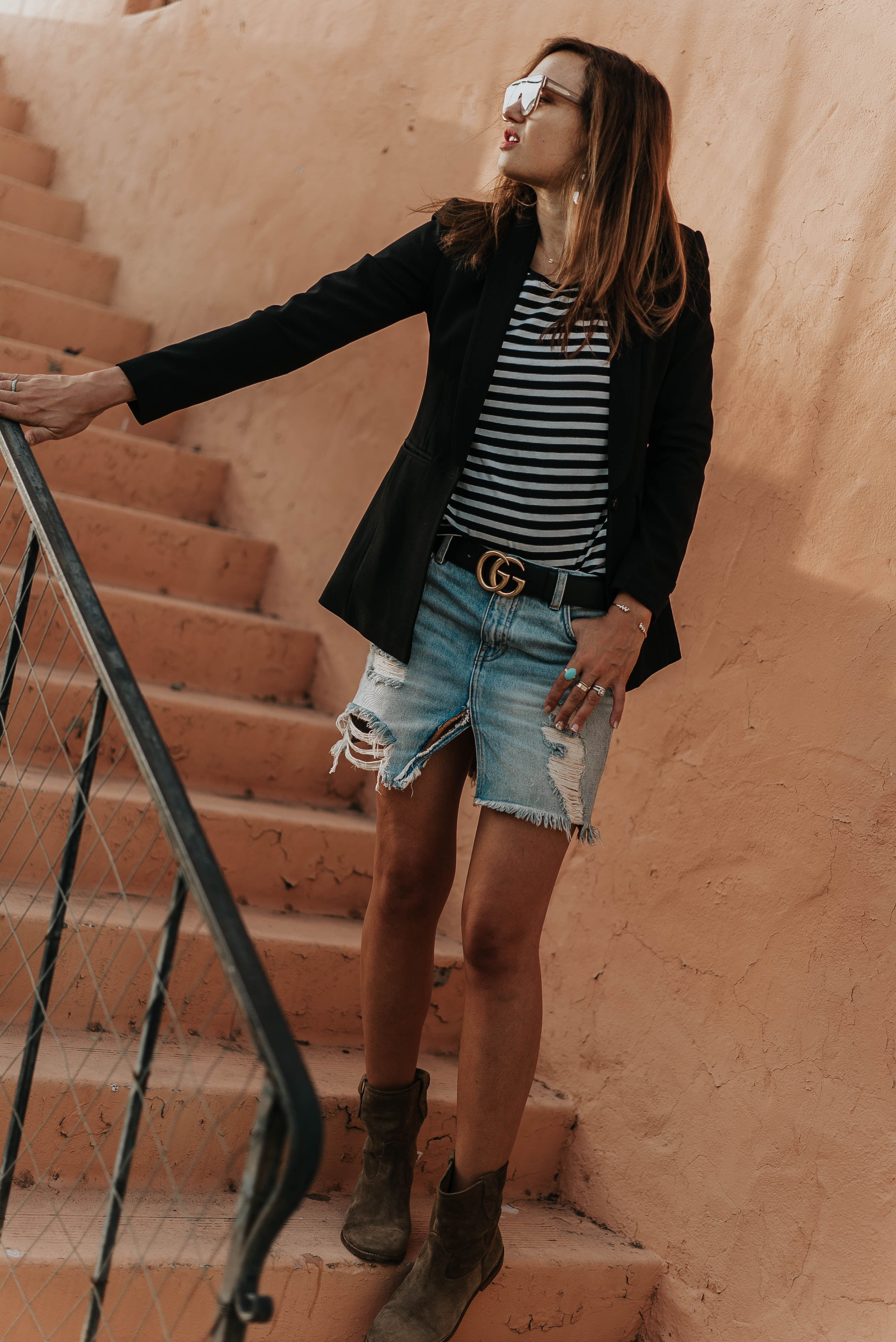 I'm the girl who is always wanting that piece no other girl has. Whether it's a discontinued item like a vintage thick belt, embossed Chanel bag or Isabel Marant tee that you can't find anywhere, I usually find on eBay. And that is just one of the reasons I've been shopping on eBay for over 10 years.
Here, I'm wearing Isabel Marant boots I've searched for on and off for years. I found them at my price point and in great condition. I paired them with a Gucci belt (also can be scored on eBay), denim skirt (found on eBay), stripe top, blazer and a red lip for a little French girl chic vibe. What is on your eBay search list?
Also, don't forget to check the daily deals, which can usually be seen on the home page. I usually check the daily deals for random specials for the whole family – even good Christmas gifts! Today was a men's scarf under $10! You really just never know what you'll find. I guess that's why I love it! Afterall, 85% of all clothing, shoes, accessories, jewelry and beauty products on eBay are brand-new!
Isabel Marant CRISI Boots (I also love these) // Denim Skirt // Stripe Shirt // Gucci Belt

Thank you eBay for sponsoring this post!