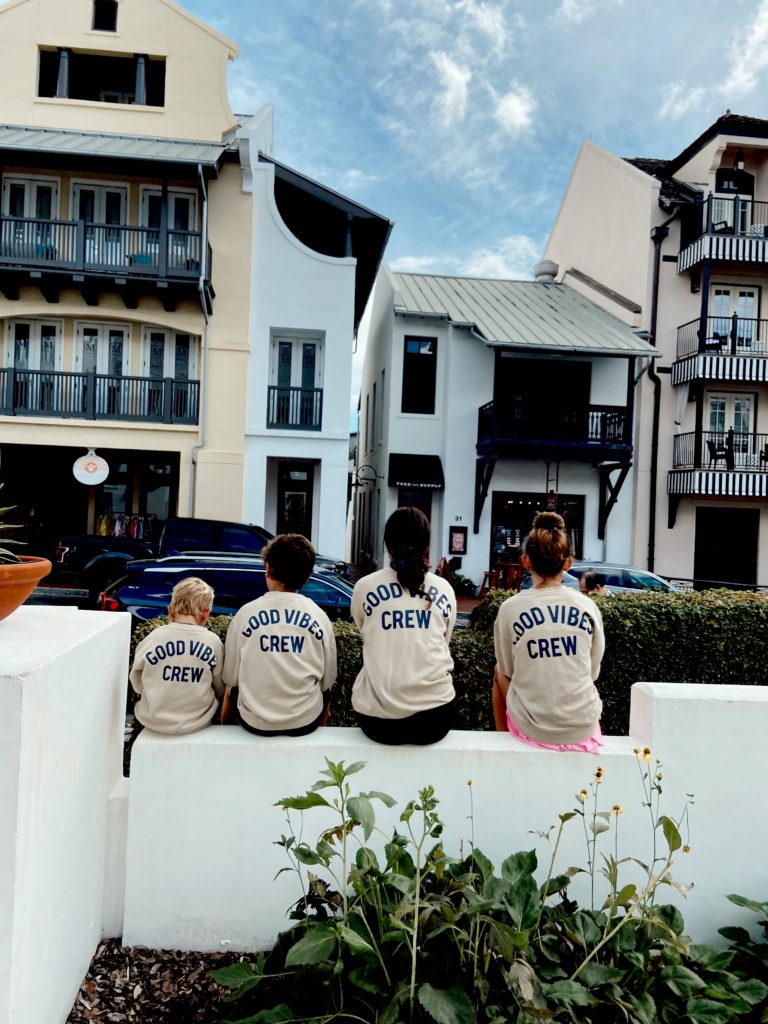 Some say that having a big family is too expensive. We think that it just takes more creativity.  Here are 5 big family budget hacks that we practice.
Family Ice Cream
Going to Ice Cream Parlor Regular Cup is $5.99 x 7 People = $41.93 plus tax and tips
Going to Grocery Store and buying 2 gallons of Ice Cream
Our Favorite Ice Cream is 2 for $10
Saved $32
Tip:
We find we often go to the ice cream parlor as an excuse to get out of the house, so take your gallons of ice cream to a nearby park and enjoy.
Meal Plan
"WHAT IS FOR DINNER?" Who else hates that question? We try and save time and money each week by subscribing to HelloFresh. We get meals that we pre select online, sent straight to our door. While it will takes time to create the meals, I love not having to think about it. When I have the HelloFresh meals, I go to the grocery store less and therefore less prone to impulse buys. I see you start sweets gummy bears by the checkout line . . .
Family Dinner
Going out to dinner
Nice meal at a modest sit-down restaurant is approximately $15 x 7 People = $105 plus tax and tips
Going to Chipotle
Burrito $10 for mom and dad.  The older kids order 2 pointers for $5.99 and we order Levi side of beans and rice for $2, for a total of $46
Saved $59
Haircuts
Going to the Salon
Kids haircuts cost $25 x 5 = $125 plus tips
Home Haircut
We bought clippers from Marshalls for $24, 10 years ago.  That was a great ROI (return on investment). 
Saved $125 / month
Tip:
The boy's hair is super simple to cut.  In fact, I have cut Reid and the boys hair for years.  I still go to the salon regularly and the girls go occasionally to get washed and trimmed, but that's it.

Movie Night
Going to the movies
New Release movie tickets cost $12 for kids and $14 for adults and that's a matinee.  $12 x 5 + $14 x 2 = $88
Home Movie Night
Amazon Prime Movie Rental $3.99
Saved $84
Tip:
Pop some popcorn, get some cola and plopped down on your couch for a cozy movie night at home. From what we saved in movie tickets, I bought us a new sectional for our media room!
Car Wash
The car wash cost $8 for the standard wash.
Home Car Wash
1 hour of free entertainment!  (Almost free, yes, we still have a water bill, but the entertainment is worth it)
Saved $8 per week
Tip:
To save water, fill a bucket of sudsy water and give them a sponge.  The kids love washing the car and it usually turns into a water fight.
It's your turn, what are you money saving tips/hacks? I'd love to hear.
Shalice@shalice-noel