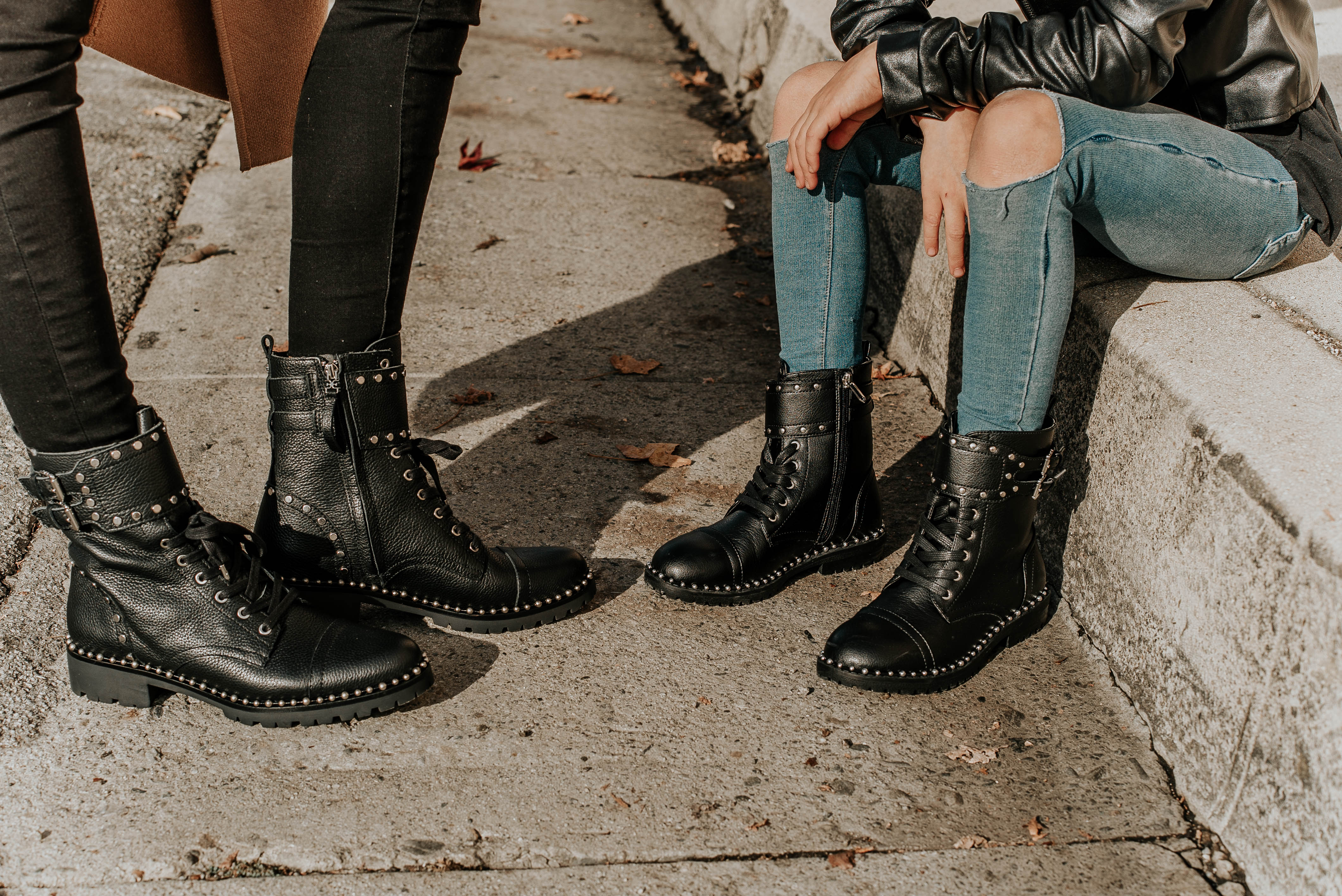 Jeans similar // Necklace // Similar ring // Small boots // My boots // Tee shirt in XS // Girls jeans // Girls tee //

I often come to this question at the close of a year and reflect on trends to ditch, and trends to try. But above all, I consider smart investment buys that are always worth it. This week, I noticed that after writing this article, it helped me purge my closet. I began to think A. Have I worn this at all in a year, yes or no? and B. bucket hats and over the shoulder are done. Good to know! I started to see the rows of clothing and shoes in two categories, what to store, and what to donate. When was the last time you purged your closet? Keep reading for trends to ditch and what trends to invest in! Let me know what you think! Good bye Dad sneakers!
TRENDS TO DITCH
DAD SNEAKERS aka CHUNKY SNEAKERS (I never liked them to begin with)
BUCKET HATS
OFF THE SHOULDER has been overdone
LETTER NECKLACES
OUT: leopard slip skirts
BOILER SUITS – It takes a few number of girls who can pull these suits off.
BIKER SHORTS. Sorry girls, I was never a huge fan of these.
TRENDS TO TRY
BIG BOLD EARRINGS

FRINGE BABY! Love the movement and texture it adds to an outfit!

COLORFUL LEATHER LOOKS

THONG STRAPPY SANDALS

SPLIT LEG TROUSERS

QUILTED BAGS AND COATS

FULL ON NEUTRAL. Neutrality is always in. Soft wearable neutrals in complimenting shades were never really trendy, just classic.

If you're still curious, these are the best sellers from the rewardstyle analytics:

As always, my shop page is open 24/7 and 2019 gift guides are live. Let me know what you think!