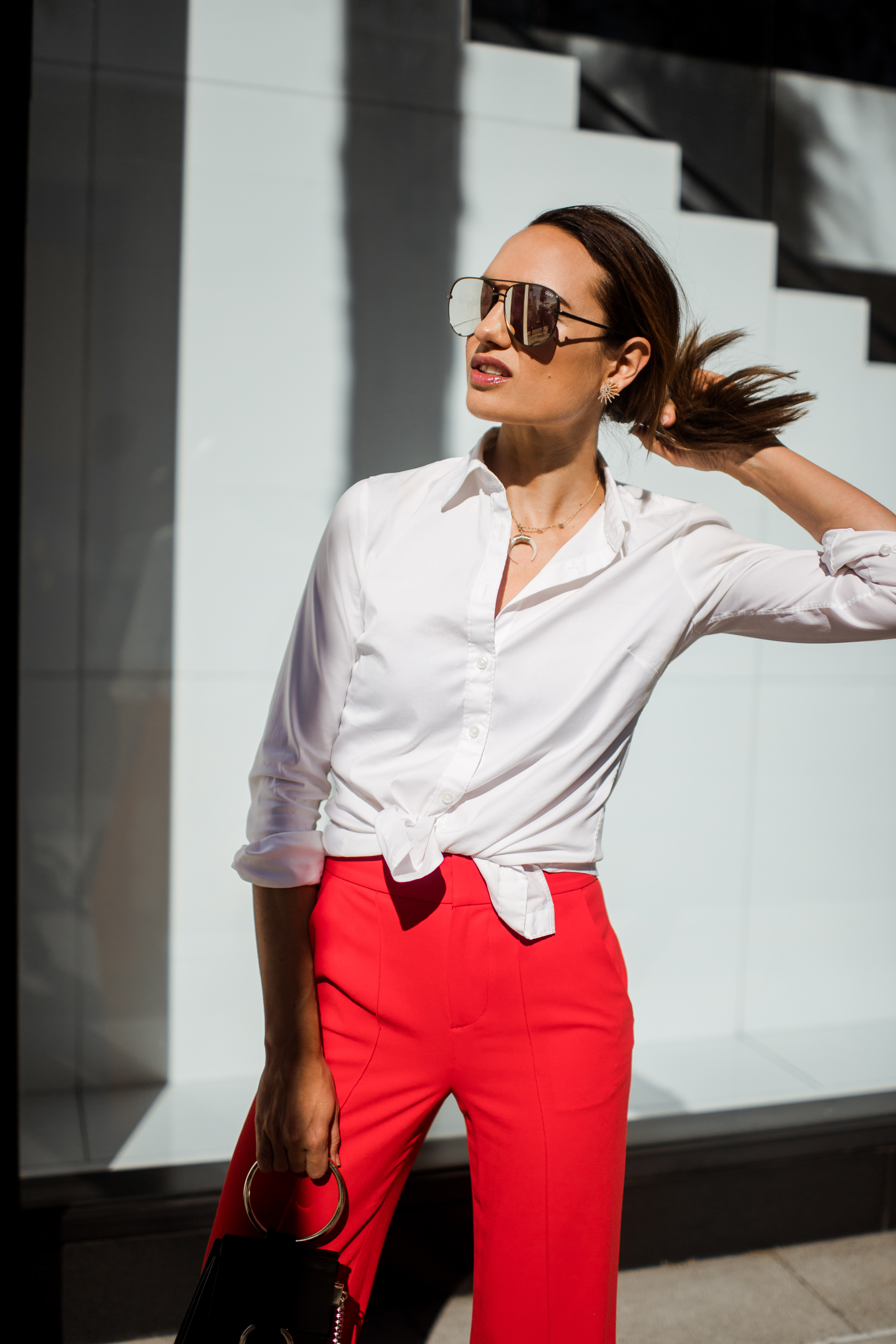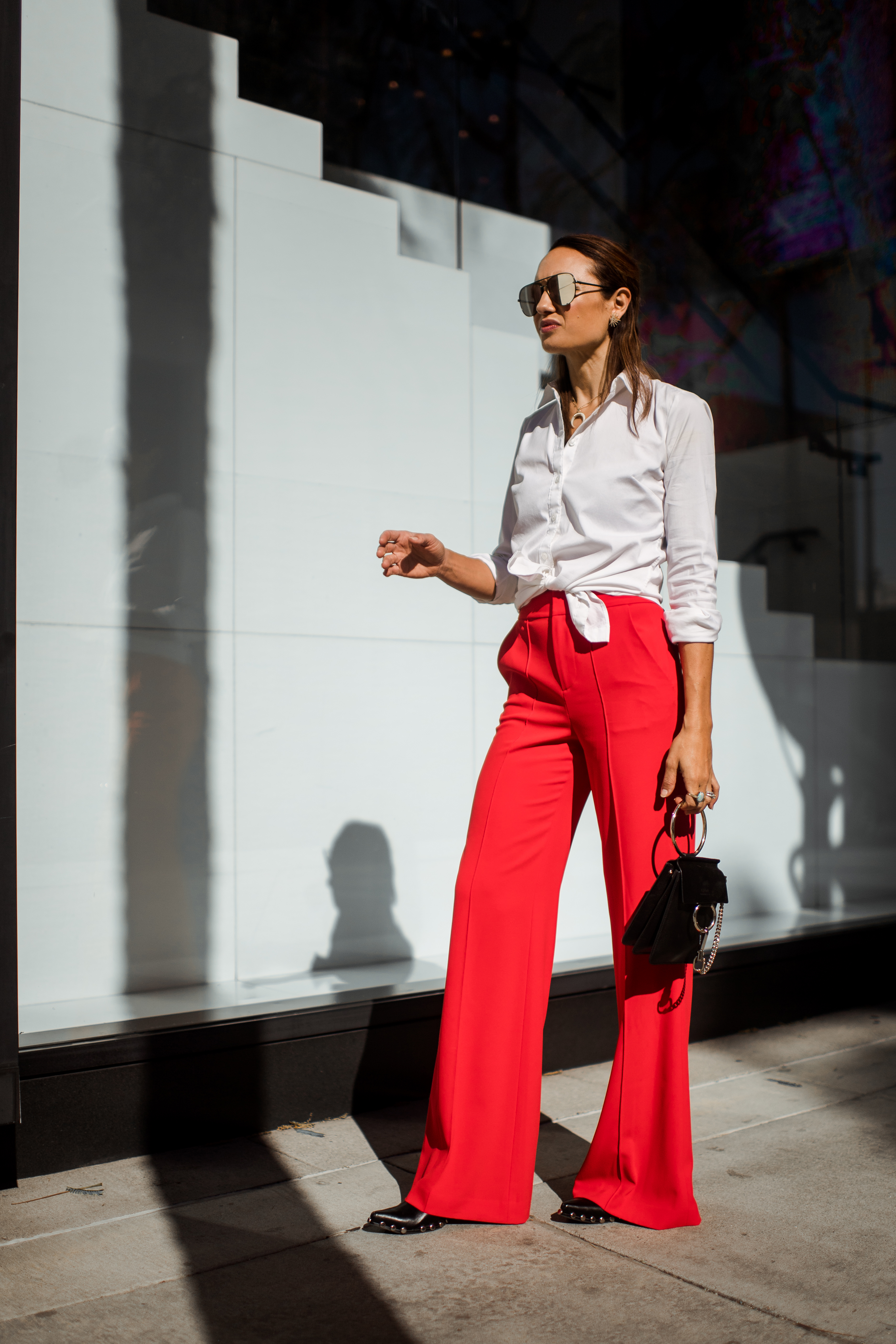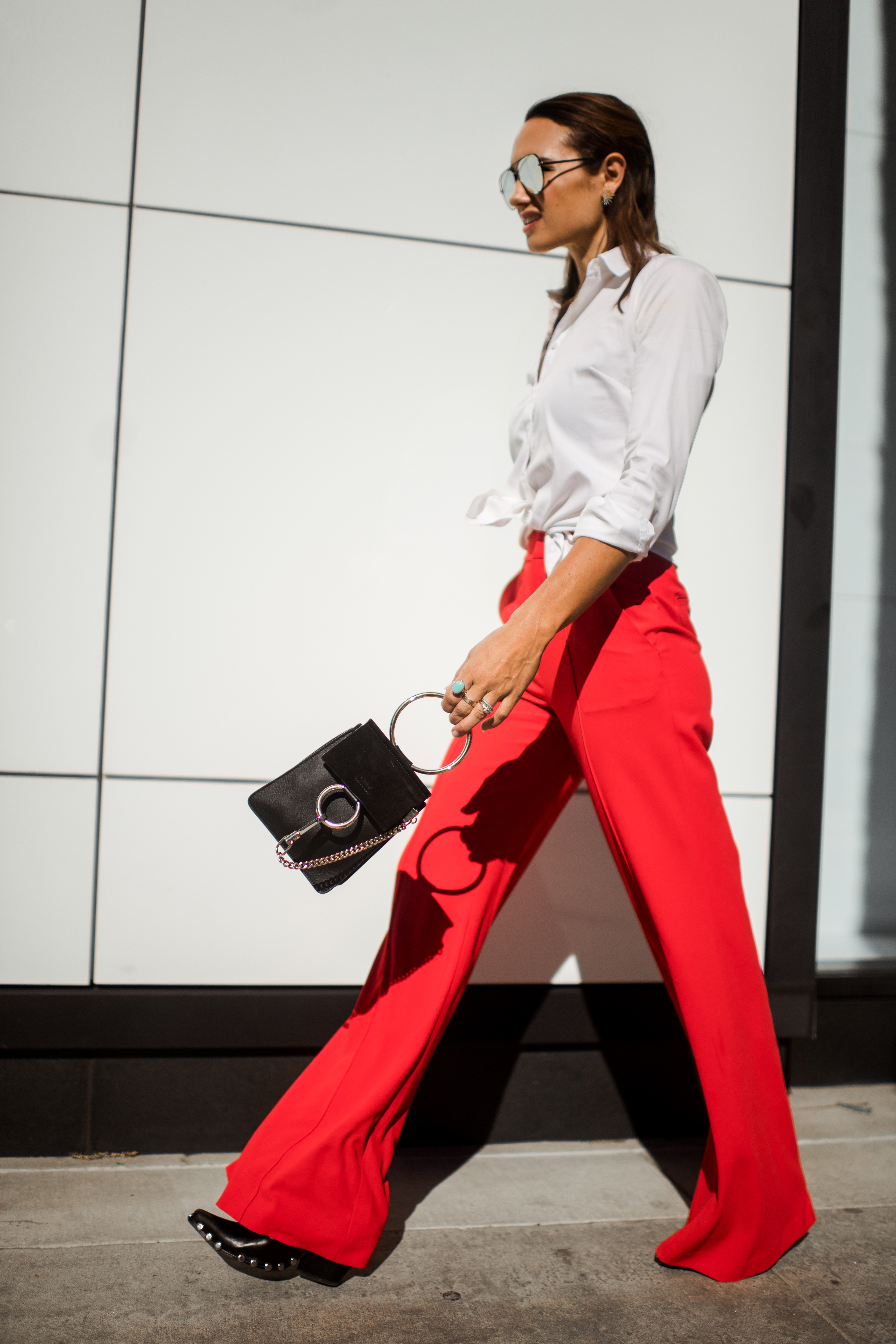 red pants c/o ALICE + OLIVIA // studded boots // blouse // sunglasses // chloé bag c/o FARFETCH and similar
You already know I'm obsessed with red and, well, wide leg pants for that matter as well! I really think nothing packs so much of a punch as wide leg pants in the color red. They just kind of make a statement, don't they?
I was attending an event in Beverly Hills last week and needed a chic, sophisticated outfit without too much frill or layering. They're a great option for when you need something slightly more formal, but don't want to go over the top. Perfect balance! Also, I don't need to remind you, it's been a steady 80 degrees around LA, and this outfit fit the bill. I linked below some additional options for Valentine's Day as well as some of my favorite red pants.
Who loves the wide leg fit as much as me?
Red pants from cropped to wide leg to flared, they're sure to make a statement! I give  every price point from $31 to $500!

White Tops are so flattering. I love how this front tie works for high waisted pants and everything in between. It looks cute dressed down with jeans as well!

More Small Bags – Anyone else as obsessed with small bags as I am? I usually put my favorite lip treatment and credit card in them and I'm off. It's nice to give the mom bag (and your back) a day off.

As always, my shop page is open 24/7 and sign up for my newsletter on my homepage to stay up to date!