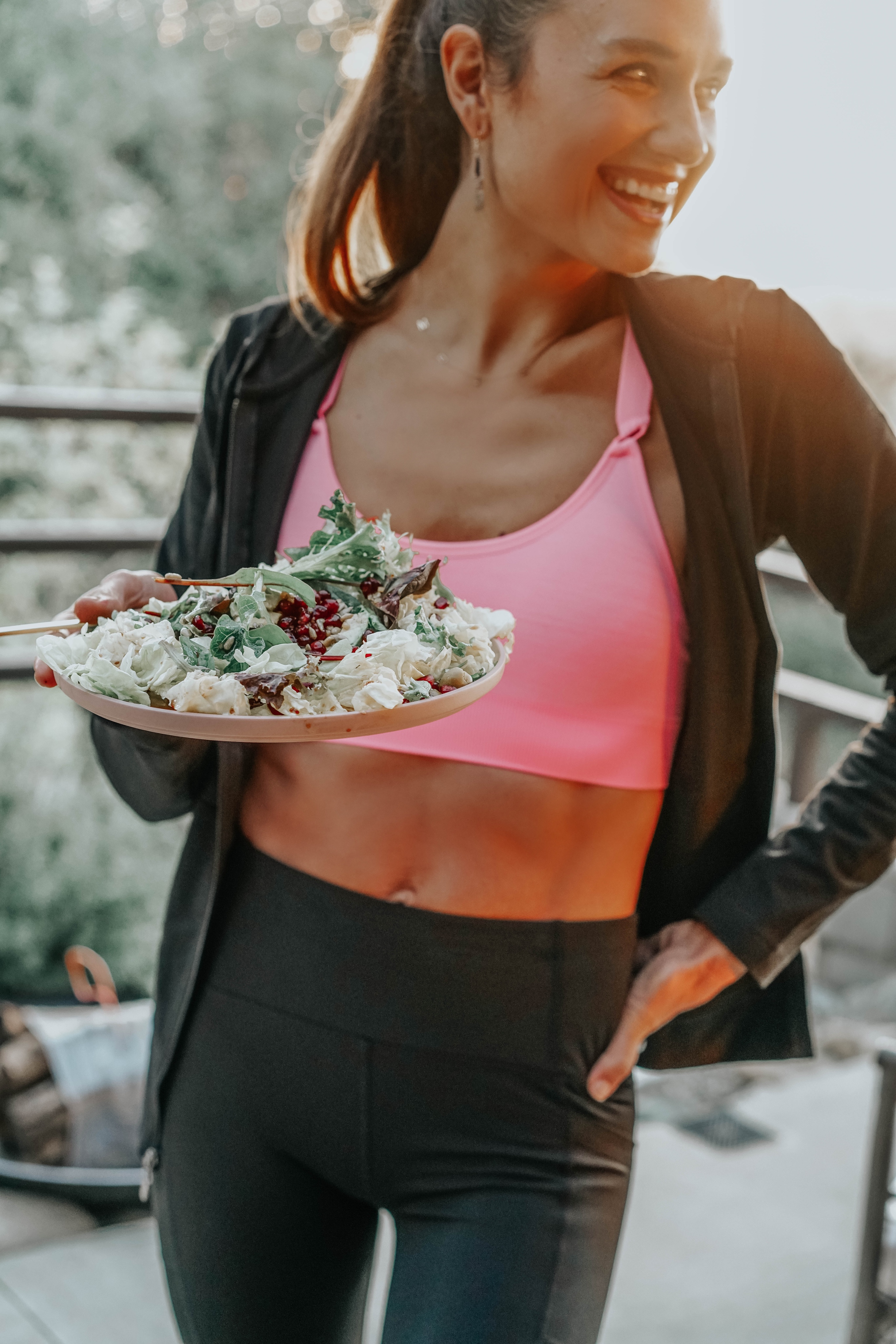 New Year, New You
Some typical goals are, eat better, discover wholesome foods and recipes, take your vitamins & supplements and drink lots of H20!
But what does that look like for you?

Shop the look:
Shop me and Reid's pre-workout from Walmart's Wellness hub:

If you're like me, I need a workout outfit to keep me motivated.
I found a great workout outfit at Walmart for a total of $40. I'm loving this hot pink workout bra with lots of comfort and padding.
The leggings have side pockets and suck you in nicely. Hello flattering leggings!
The jacket has pockets and perfect for post workout and washable. Win-win after Levi gets his hands full of oatmeal on me.
Sharing one of my favorite salad dressing recipes with you. I'll guarantee that you'll eat more salad once you use this dressing.
Here we go.

Balsamic Vinaigrette (recipe can be doubled)
Mince 2 cloves of garlic and add the following ingredients in a small jar with lid:
1/3 cup canola oil (I use avocado oil)
2 T balsamic vinegar
1 t. sugar
1/2 t. salt
Shake vigorously and serve. Store in fridge up to a week.
Walmart has all these ingredients and more, one click away. I even order Reid's favorite pre-workout from Walmart's Wellness hub. Whether you use Walmart+ or shop in store, fresh ingredients, and competitive pricing are at your finger tips to achieve those 2021 goals.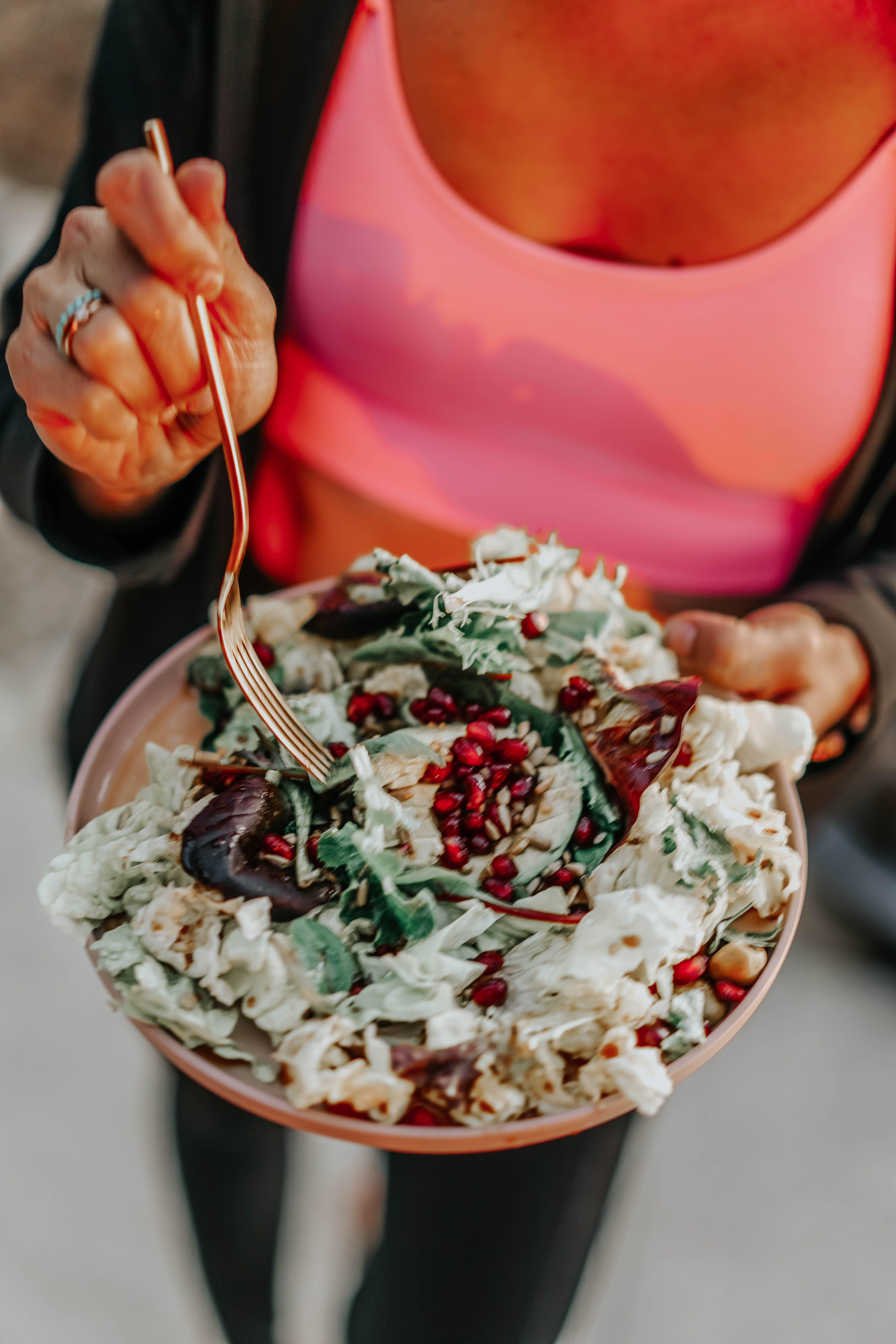 Thank you Walmart for sponsoring this post!