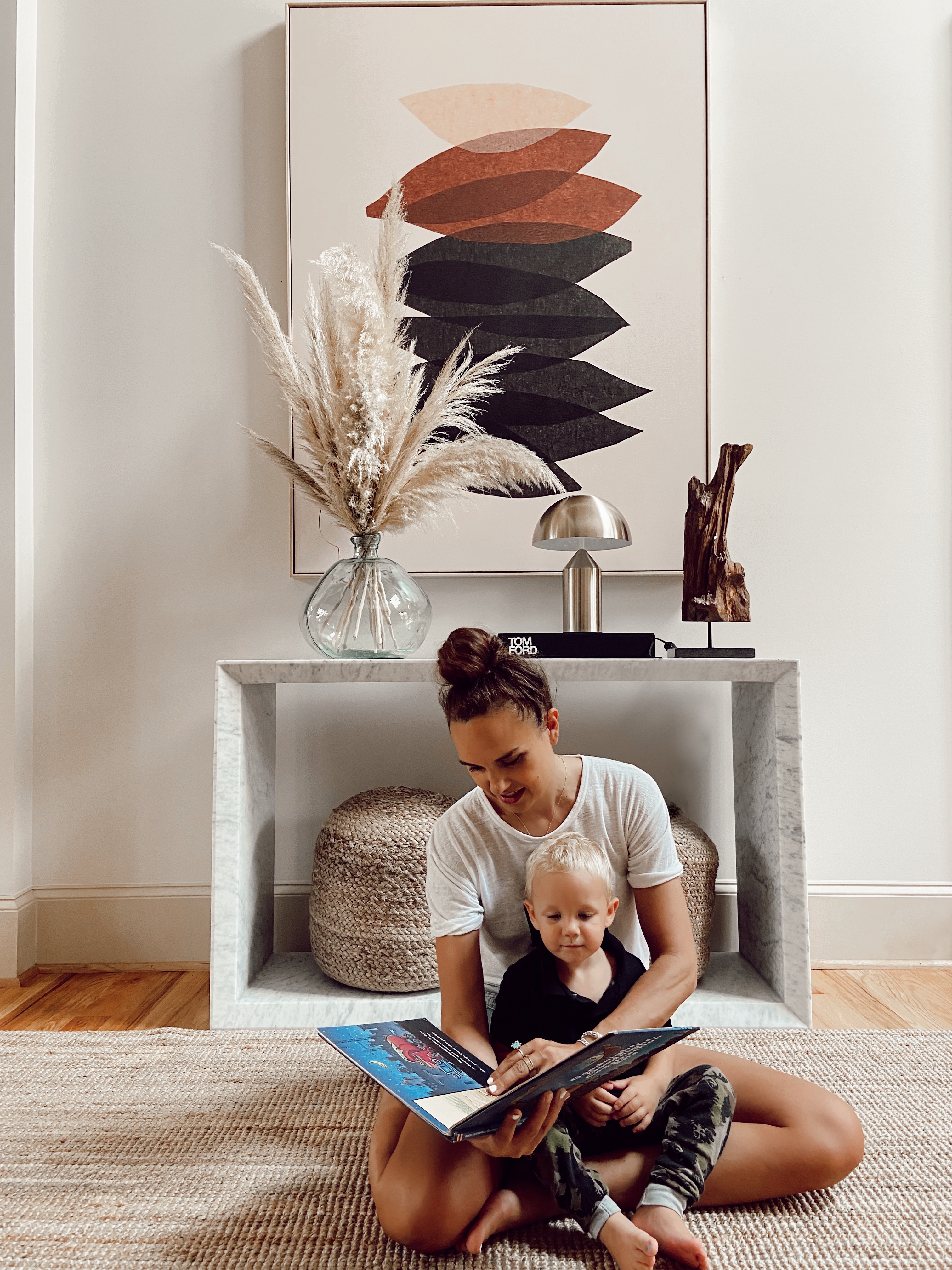 I love a house that is full of books. 
But it can also be a clutter disaster.  Therefore, I try not to waste our time and storage space on junk books.  I think of our library as I do our pantry.  If there is no nutritional value, don't eat it.  If the story lacks good content, don't bother.  Here is my top six list of our favorite books for Levi.
1)    Good Night Moon, by Margaret Wise Brown
2)    Caps For Sale, by Esphyr Slobodkina
3)    Little Bunny Follows His Nose, by Katherine Howard
4)    Goodnight, Goodnight, Construction Site, by Sherri Duskey Rinker & Tom Lichtenheld
5)    Henny Penny, by Paul Galdone

Here is what I look for in a good book to read
1) Plot. Yes, even a book for toddlers should have a plot.
2) Repetition. It is important at this age. Find books that rhyme, sing, or repeat phrases. I like to read in funny voices and it makes him laugh.
3) Illustrations. I'm a sucker for great graphics and Levi loves pointing out objects he can identify. Like the burch in Good Night Moon and Goodnight and the teddy bear in Goodnight Construction Site. These two stories are especially genius.
As I often say, the days are long, but the years are short. If your kids are already past the toddler stage, you can catch up the snuggle time with grand kids.
Have a lovely weekend,
XO
Shalice