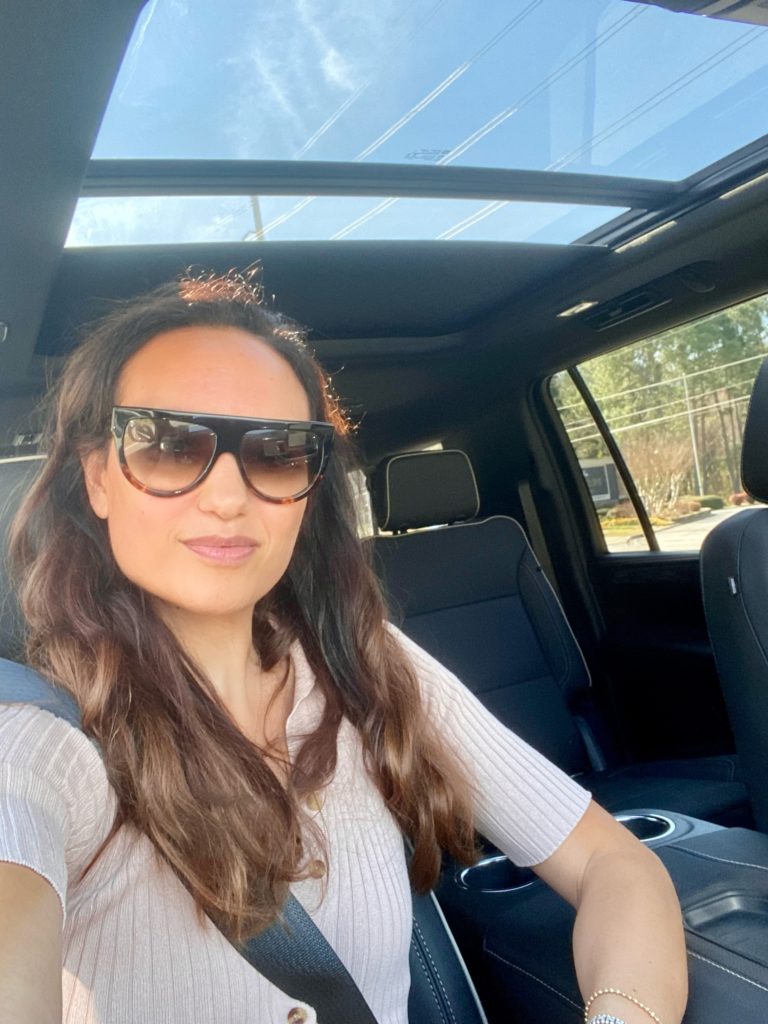 1.Don't go to a third party, I wasted $100 going to a used car website to "hold" a car and never was able to talk to a person. Go to the manufacturer of the car, in our case, the official GMC website.
2. Go to available new cars, input your zip code. It showed us cars available within 50 miles.
3. I scrolled and scrolled and scrolled. Our car was at a dealership about an hour away. YAHOO!
4. Be on it. Call right away to confirm the purchase price and provide the deposit to hold the car.
5. PATIENCE IS A VIRTUE. In the past, I've just put up with what was on the lot. Gold, white, silver, etc. I WANTED A BLACK YUKON! I was SO happy to wait for the car I wanted in my favorite color. It's worth the wait.
Friends only tell friends the good tips.
MAJOR TIP: use coupon code "Psinergy" to receive 10% off Vivobase car which blocks yucky EMF. You're welcome!
Read THIS BLOG POST about my 16 year old dream to own a suburban and have 6 kids haha!
This is the car we got: Yukon XLT black leather with tan trim. We LOVE the bucket seats so its easy for the kids to move around on long road trips.
Good luck on your car journey, let me know if this post was helpful.
xx Shalice