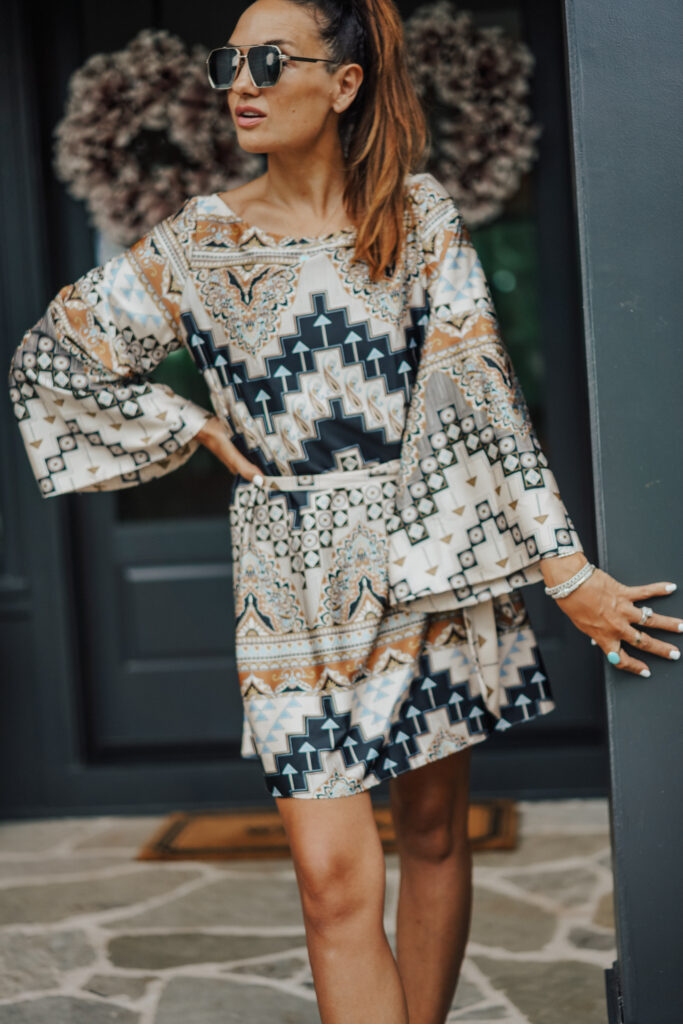 Most of you know that I've been a Misa Los Angeles fan for a LONG time. What's not to love about this dress. It has a killer pattern, bell sleeves, and perfect length to wear with pumps or boots. Did I mention that it also works great with a denim jacket? Well, it does. If you see me at Gjelina in Venice wearing it, say hi.
Hope I have convinced you in these 6 sentences, if not, try it for yourself. Sizes sell out fast.
The next hardest decision will be, twiggy dress with a blazer or denim jacket?