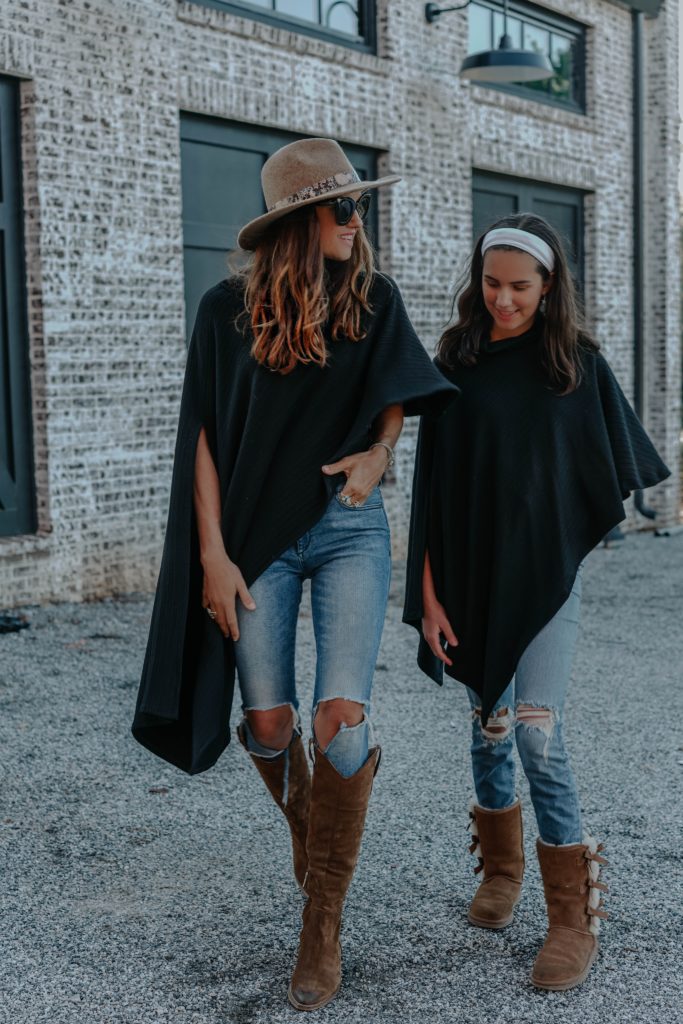 Bleeker Street Poncho (Atalie is wearing size petite, Shalice is wearing size regular)

Sizing: generally if you're 5'7″ and taller, we recommend getting the poncho, if you're shorter than that, we recommend the petite size.
It was a dream of mine to make a matching set that me and my daughters could dress in. The poncho is flowy, heavy, warm and the perfect season-less layer. It is travel and nursing friendly and can be worn multiple ways. Did you know mother's day is 13 days away? It's a perfect gift to give and get!
How would you wear yours?