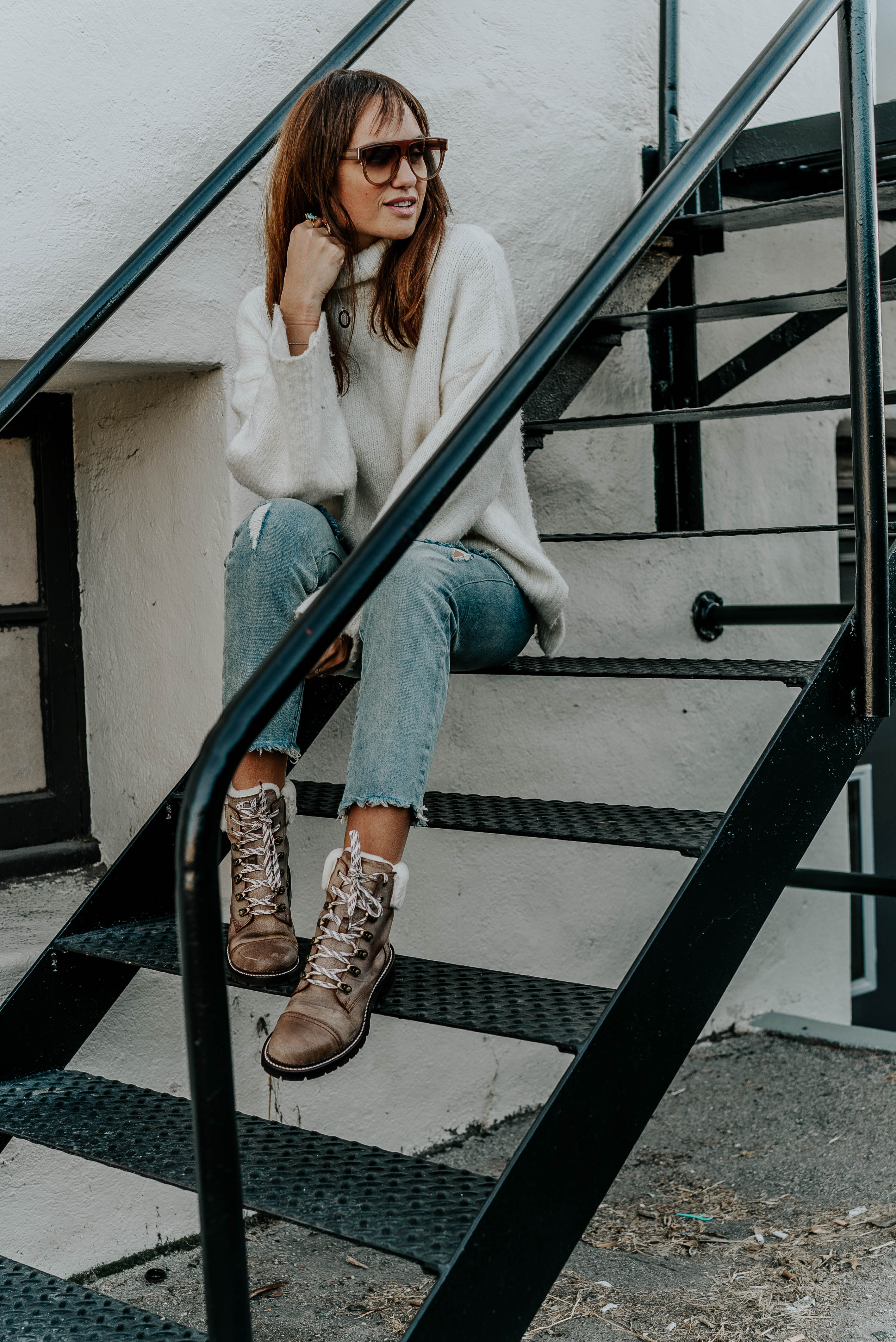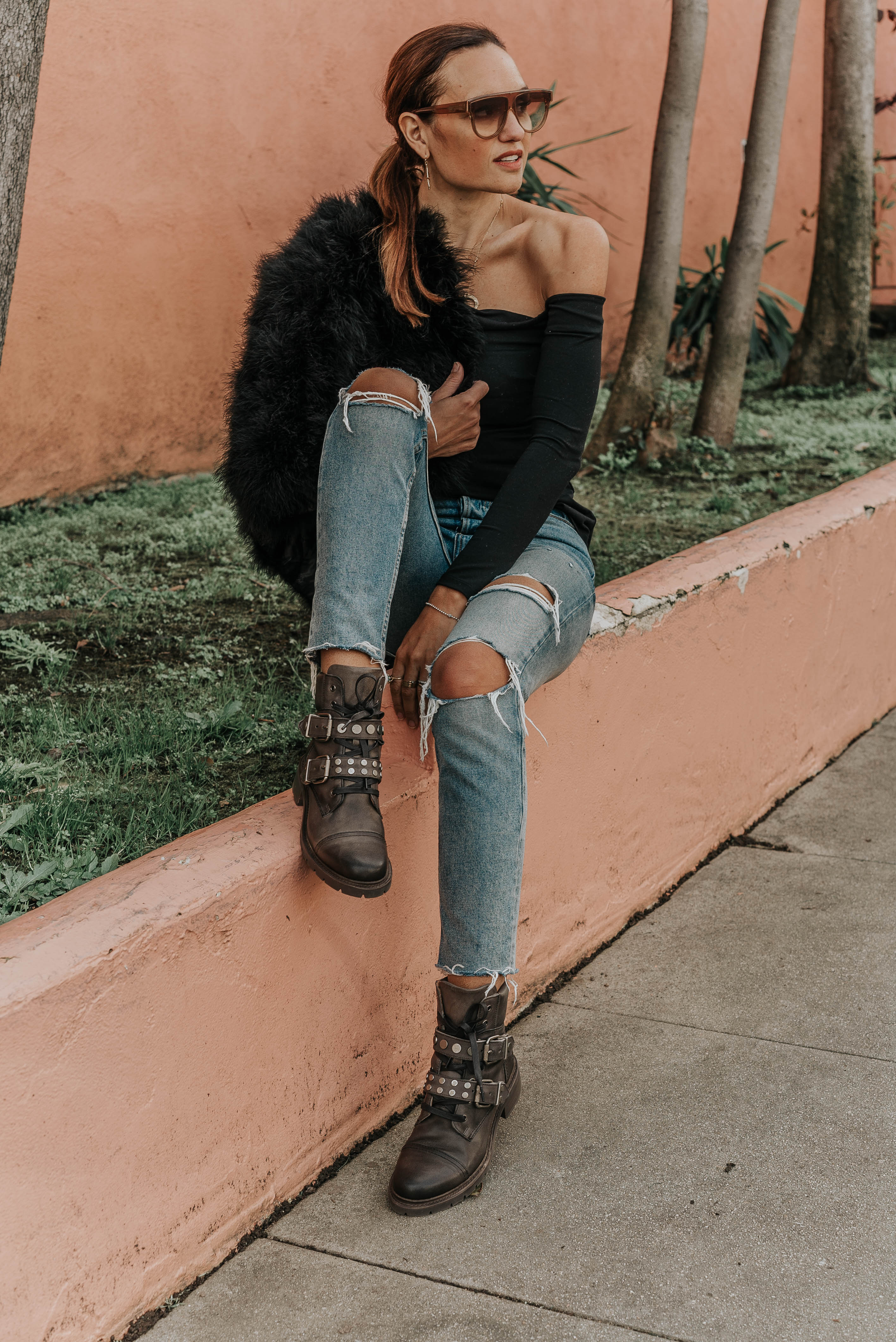 Frye Boots fit is TTS // Jeans // One Shoulder Top // Fur Jacket // Similar Sunglasses

Check my latest Instagram post for a special giveaway with FRYE boots! I'm so happy to partner with them. In real life, I saved up my babysitting money while in high school and found them used so I could get a pair of used Chelsea tall FRYE boots. They were and still are my favorite quality leather chic boots.
They just may be the perfect gift to yourself. Which boots are your favorites?