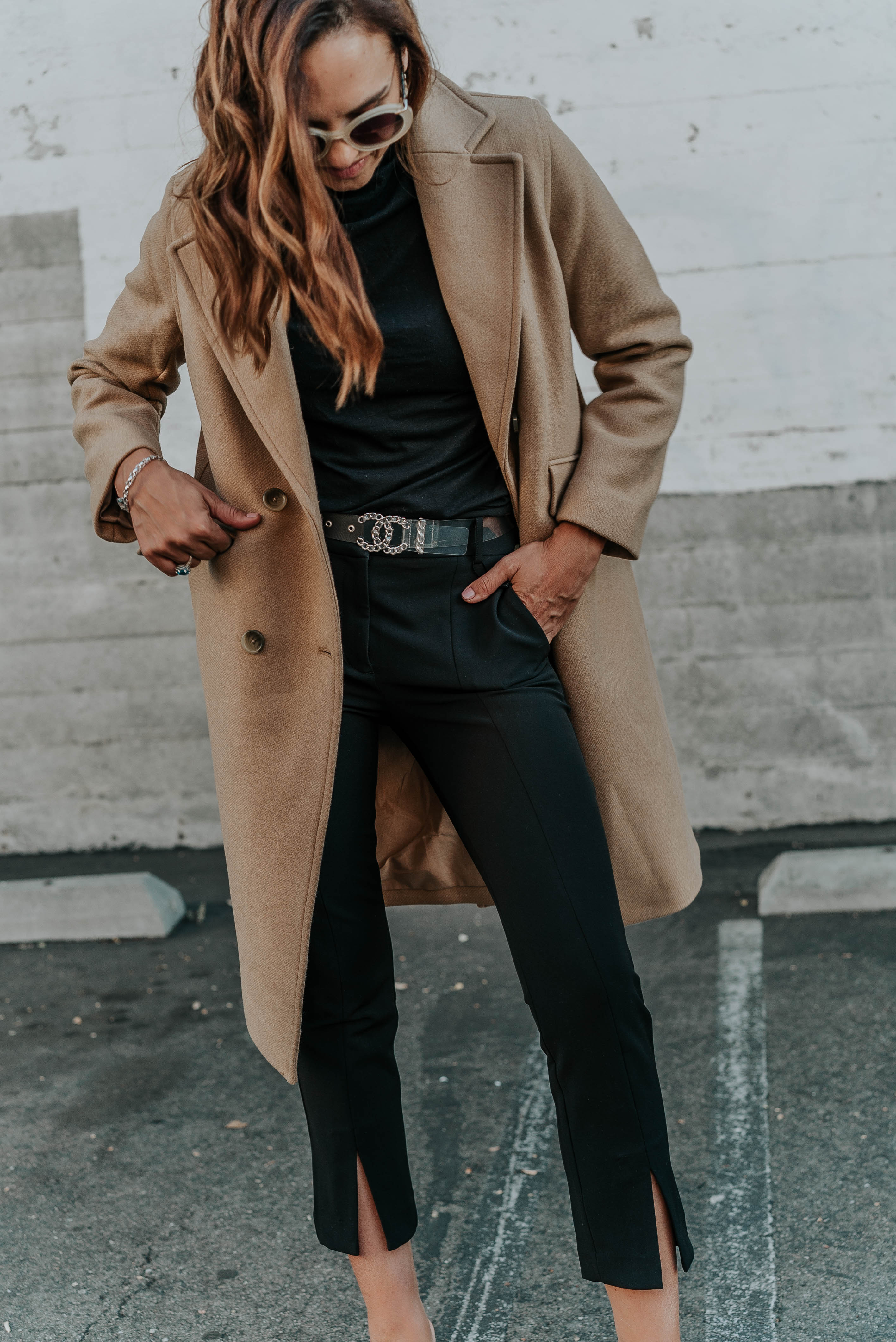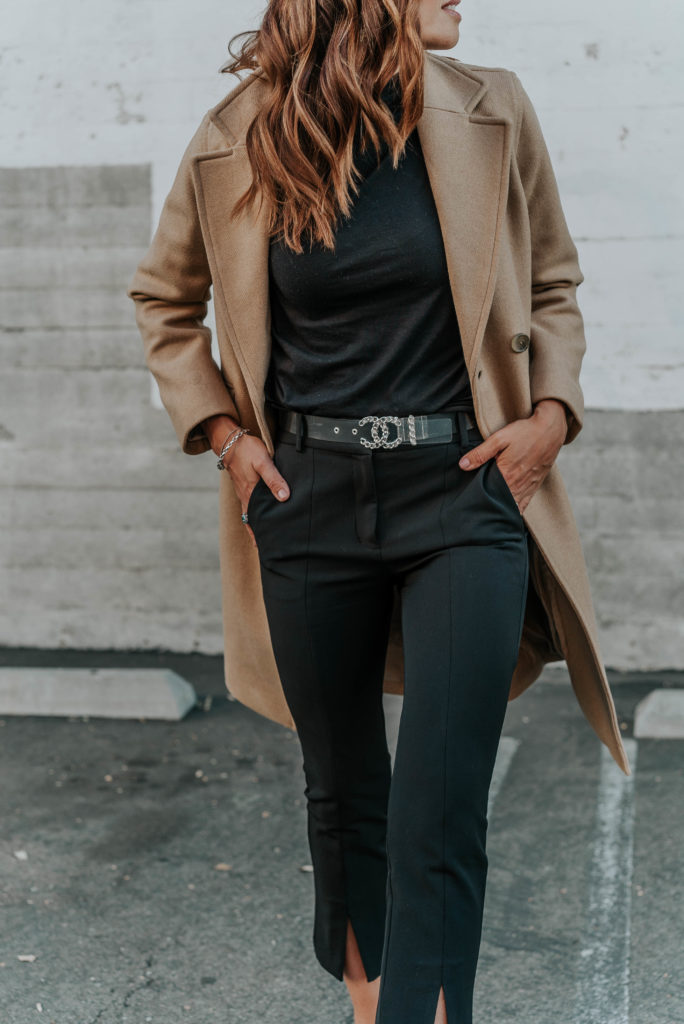 Camel Coat (wearing a size 2) // Tissue Turtleneck // Cropped Pants and similar // Tan pumps
Every winter I search online for the best camel coats. I usually have decent luck and find a handful that I really like and share about on the blog. However, this year, I'm so excited because I finally found a really, really amazing camel coat! It's by far my favorite one and I knew as soon as I tried it on I had to share it with you guys. A camel coat is something that once you find a great one, you invest in it and wear it for years. It's one of those classic, staple pieces that never go out of style.
It is 69% wool, 25% nylon, 6% other fibers. It feels heavy and has a gorgeous fit. I've been looking for one with a great fit for what seems like years and this fit is perfection. The top looks like a blazer, which I think elevates it a bit and makes it look a little more sophisticated. I can't recommend this coat enough!
As always, my shop page is open 24/7. Happy Wednesday!