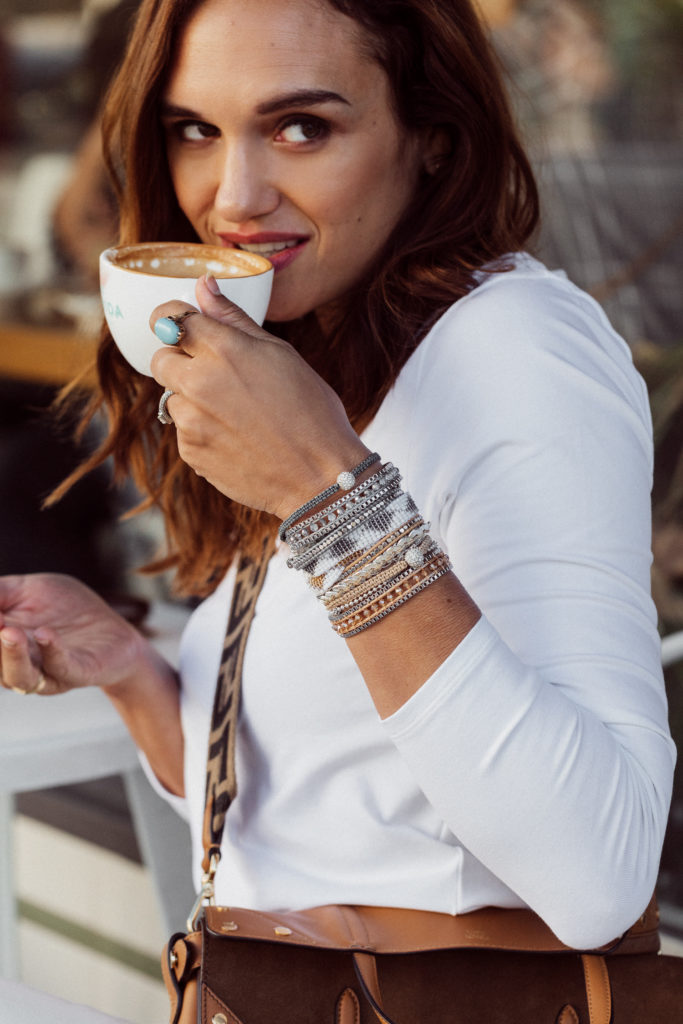 Sandals // Skirt wearing a 4 // Square Neck top worn in xs // Faux Shearling Coat

Why I Take Collagen

If you follow along on Instagram, you see me adding collagen to my morning coffee every day. Because of this, collagen is something I get asked about a lot in my DMs, so I thought I'd put together a post on why I take collagen and what it's benefits can be as a reference for when I get asked. I hope this answers any questions you have!

First things first, it's important to understand that collagen powder and protein does not equate to collagen in your skin, or on your face. What it does do is line the gut and help to support your gut health. Almost every skin issue and inflammatory issue humans have is linked to our gut health. Crazy, right? So, a healthy gut equals less inflammation. And, it just so happens that inflammation is the number one factor when it comes to aging. Therefore, a healthy gut = healthy skin.
In addition, healthy skin is more hydrated and strong, and can even result in fewer instances of rosacea and acne breakouts. Then, of course, consistent hydration and less inflammation mean fewer wrinkles.
For me personally, I've seen a dramatic change in my hair and nails since adding collagen to my daily routine. I've always struggled with thin hair, so taking 2 scoops a day for over a year has given me fuller, thicker hair. Even my makeup artist noticed and asked what I'm doing different! My nails have also gotten stronger.
So, this is what motivated me to start taking collagen. Like I said, it doesn't directly put more collagen in your skin, but it can play a huge role in how your skin ages, along with other benefits like stronger/thicker nails and hair.
Have you used collagen before? Tell me about your experience with it – I'm kind of passionate about it at this point!
Forward me any questions. Click HERE for my smoothie recipe using two scoops of collagen powder!