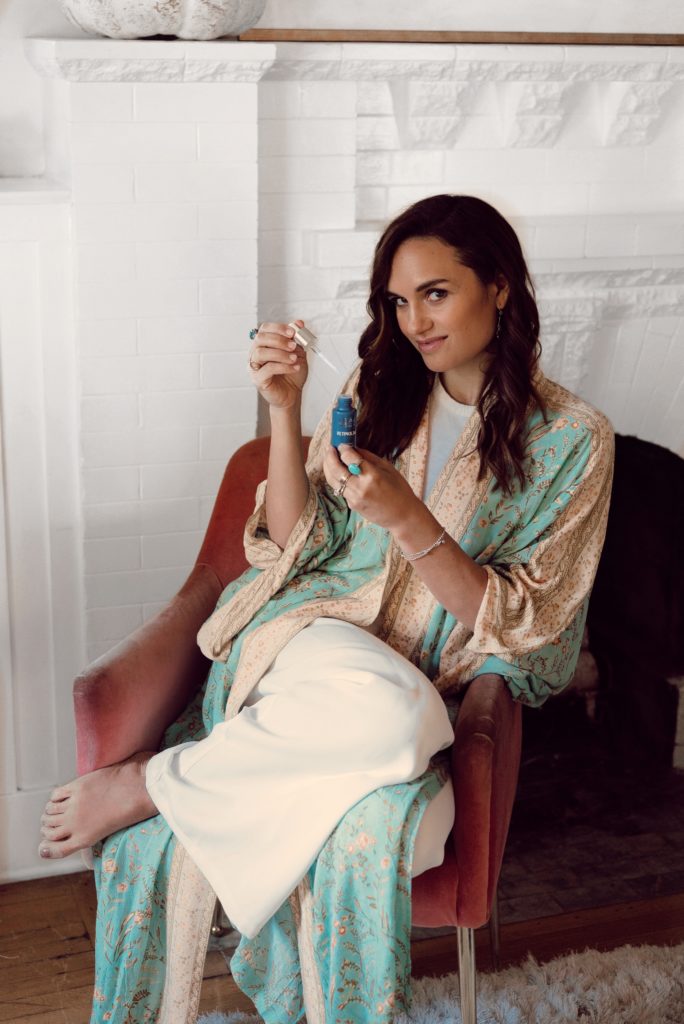 Did you know "retinol" is the number 1 searched skincare ingredient on Google? I haven't always used retinol, but I left a facial appointment recently and the advice given to me was to continue with retinol 2-3 days a week. I know that in my 30s I need to take aging seriously and make use of the resources available to me. I spoke more about my routine here and how I'm sharing the importance of a skincare routine with my daughter Atalie. But after a little research, I found that finding affordable retinol is a challenge. I used another retinol product and it dried out my skin so I was hesitant to try again.
However, after just two weeks of use, I've noticed a brighter, smoother complexion. That's why I got excited about this product from Olay! The best news is, Olay Retinol24 is only $28.99. That is less than 10 lattes! I'll make note that out of all the products (there's three in the Retinol24 collection), I liked the Olay Retinol24 night serum the best. Those who know me well know that I love serums! I found this one to be super moisturizing, smoothing and it had to be my favorite of the 3! I use 1 drop and that usually covers my whole face. And ladies, don't forget an additional drop for your neck – you don't want tech neck!
I thought I'd address some common questions about retinol and specifically what happened after I tried Olay Retinol24. Let's dive into some questions, shall we?

1. What does Retinol do for your face?
After using the Olay Retinol24 night serum, I noticed smoother, brighter skin. Just after 24 hours, I noticed more hydration. Because I liked the results so much, I brought my Olay Retinol24 routine to Lake Arrowhead where it is notoriously dry and cold this time of year and it made a huge difference.
2. Which products have the highest amount of retinol?
Oddly enough, it doesn't matter the amount of retinol in a product, rather it is the combination that should concern you. Retinol is a difficult ingredient because it degrades once exposed to the sun, air and heat. However, Olay's formula stays stable from first to last use. Amazing! It's an effective blend of Vitamin b3 and retinoid complex and more hydrating than the #1 best selling retinol on the market.
3. What are the side effects of retinol?
While 96% of women who tried Olay Retinol24 didn't experience irritation, you can adjust how often you use. If you see any irritation, you can use 2-3 times a week instead of daily.
4. How do I personally use it? After I cleanse my face, I apply the Olay Retinol24 Night Serum before my moisturizer. It's a milky consistency that leaves my skin feeling smooth and plump. One or two drops usually covers my face and neck and viola, younger-looking skin! What I do like is that it's not a hard way to incorporate retinol into my skincare routine. I can accomplish this routine pretty fast and get back to putting the kids to bed, drinking chamomile tea, applying lavender oil and telling the kids no more water before bed. You know, the usual. But the best compliment was yesterday was when Reid looked at me in the car and said, you look younger. SCORE. I would definitely re-stock Olay Retinol24 Night Serum because A., it's affordable and B. it WORKS.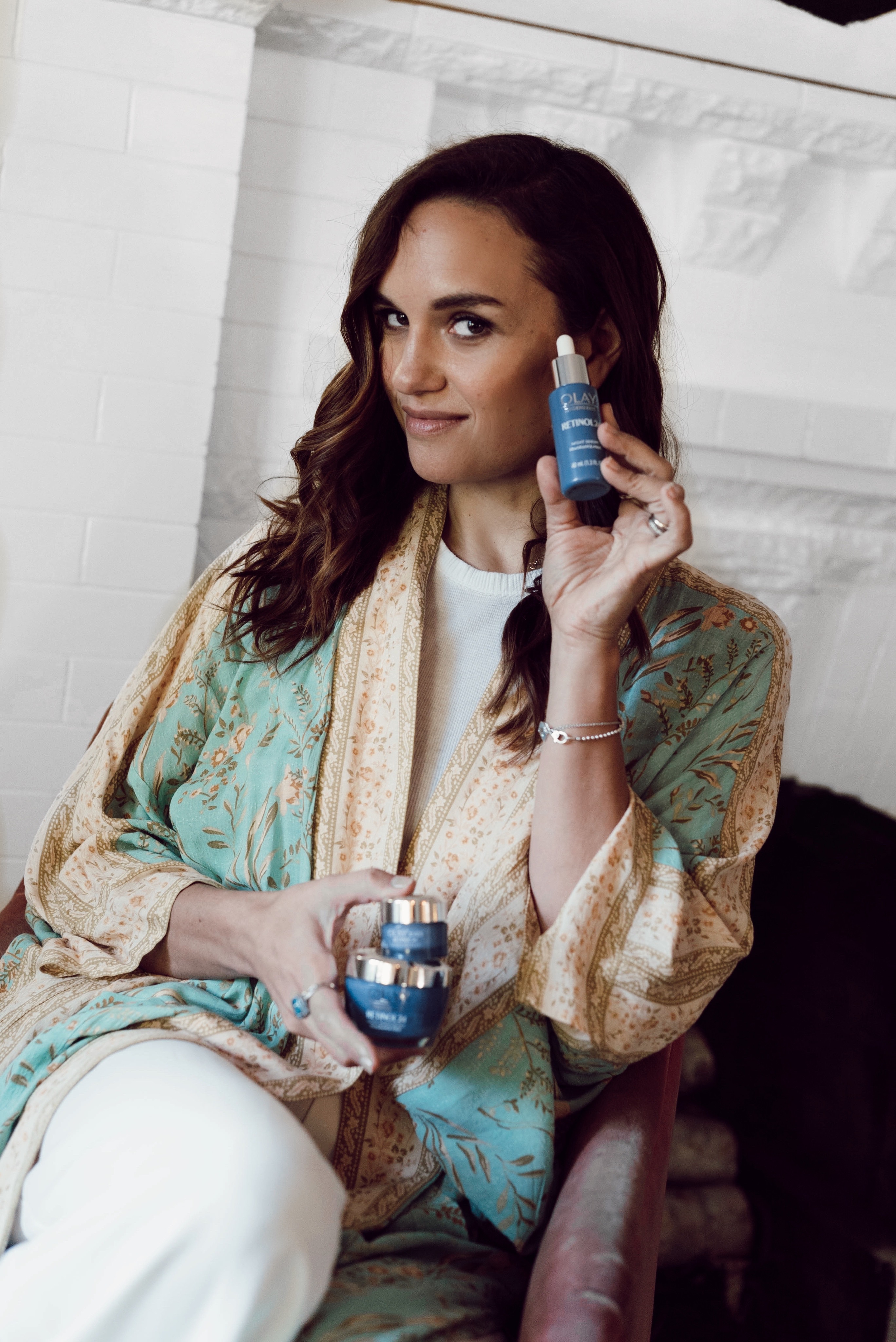 Click HERE to try it for yourself
Thank you Olay for sponsoring this post. All opinions my own.