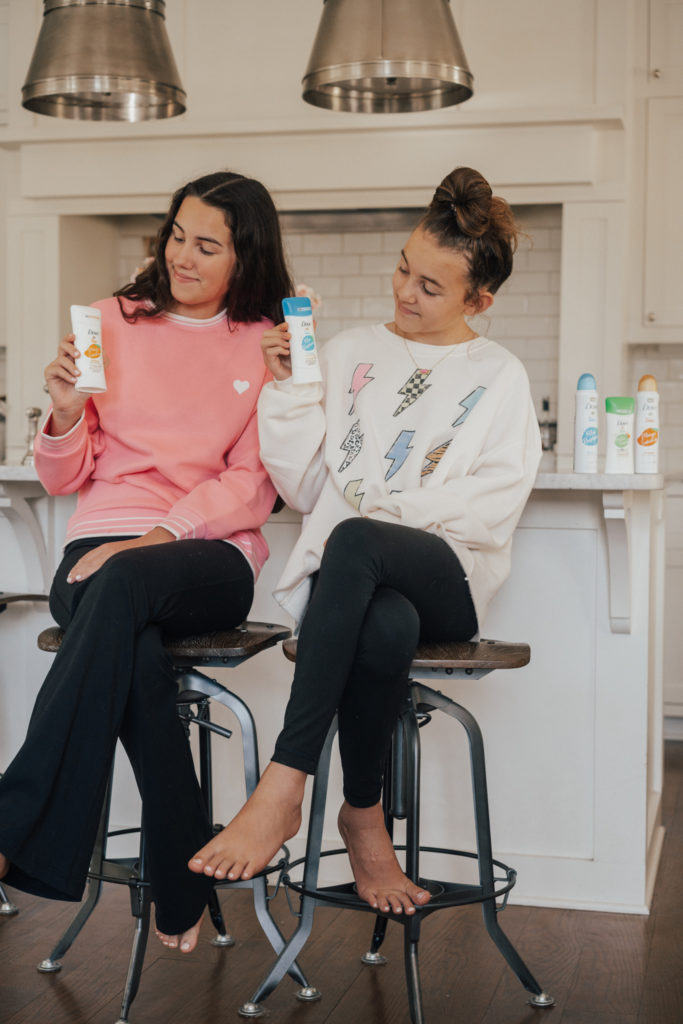 Strawberry Sparkle deodorant (no aluminum) // Blue raspberry deodorant // Melon punch deodorant

Reid and I have been looking at old pictures going down memory lane. We are shocked how fast our kids have grown! Where does time go? As I write, we have two teens in our house who happen to be obsessed with skincare. We've had some hilarious conversations about body odor, awkward situations and the best deodorants. It should be noted that my girls are super picky about their deodorant, both for its smell and appearance. This one in strawberry sparkle is their favorite hands down and available at target. Let me know what you think!
More teen related articles on the blog: Me and Atalie trying Dove deodorant for the first time HERE
Heart sweater // Pink Heart sweatshirt // Led Zeppelin sweatshirt
Sponsored by Target, all opinions my own.