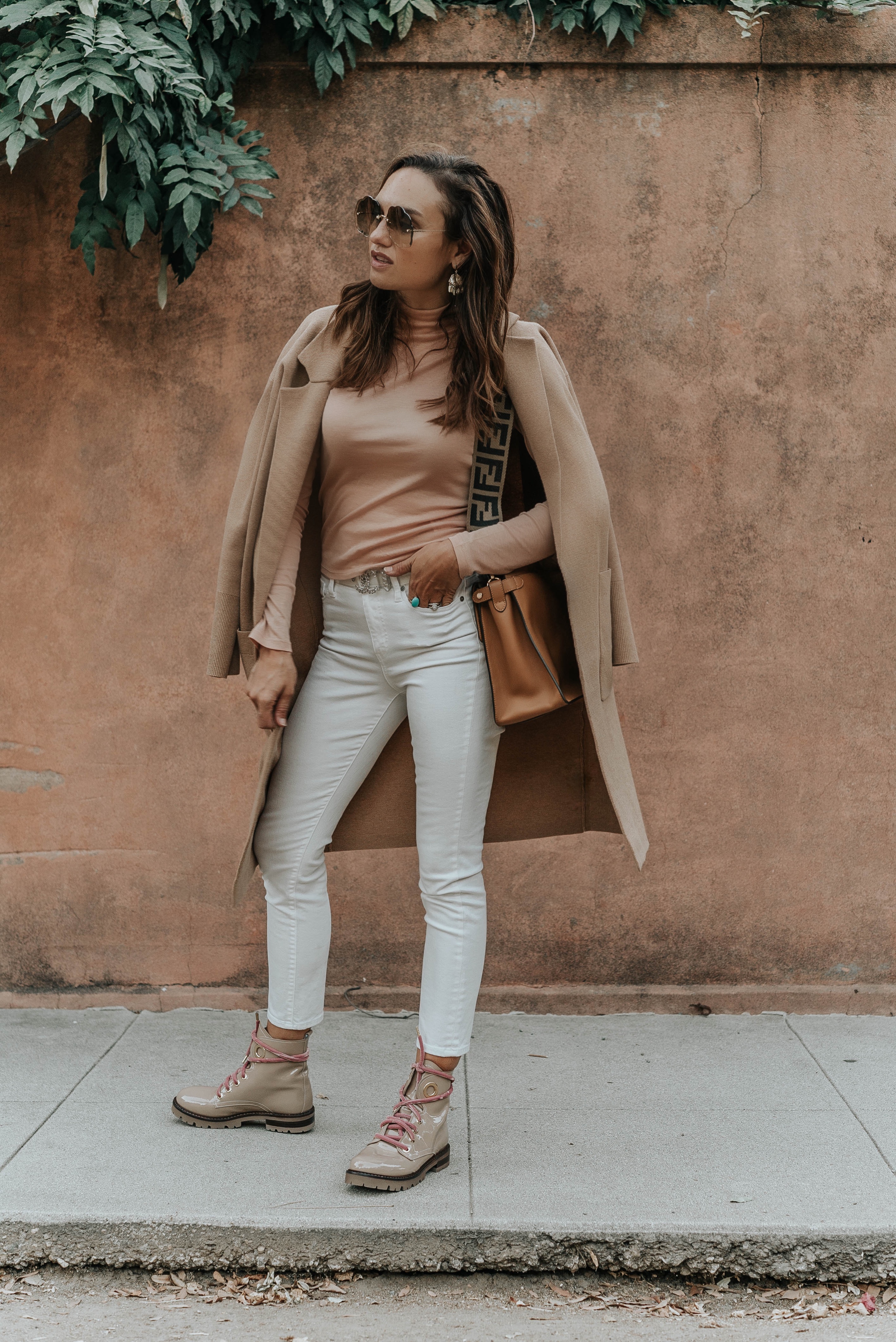 Uniqlo jeans // J crew camel coat use code GOBIG for 40% off // similar coat // turtleneck // Fendi bag // Chanel belt similar // Combat Boots

This is my go-to outfit lately: camel tissue turtleneck, camel overcoat, jeans and boots. I couldn't wait to style these combat boots. I love the feminine touch with the sand color and pink velvet laces. Perfect for many fall looks. They would also look great with jeans and a sweater.
More Turtlenecks:

Reid and I found a piece of Italy in South Pasadena for these pictures. I loved the wall and wisteria growing over the sides. So dreamy it makes me miss Italy. Someone once said, you have to leave to come back.
More Camel Cardigans

Fendi Strap
Stylehack: buy a Fendi strap to put on another bag. It's a fraction of the price of buying my foldover bag. Which is still a great purchase imo!

As always, my shop page is open 24/7.