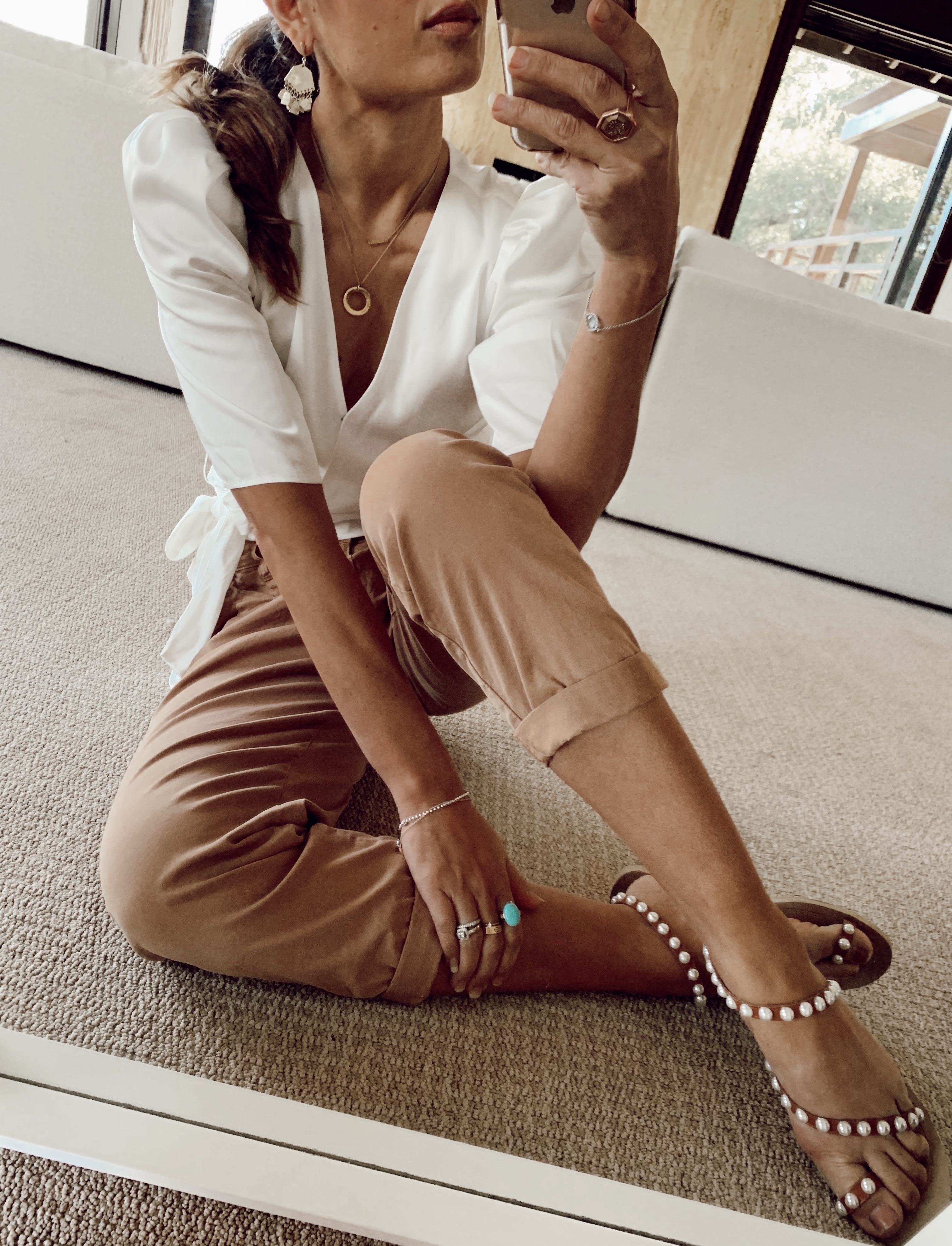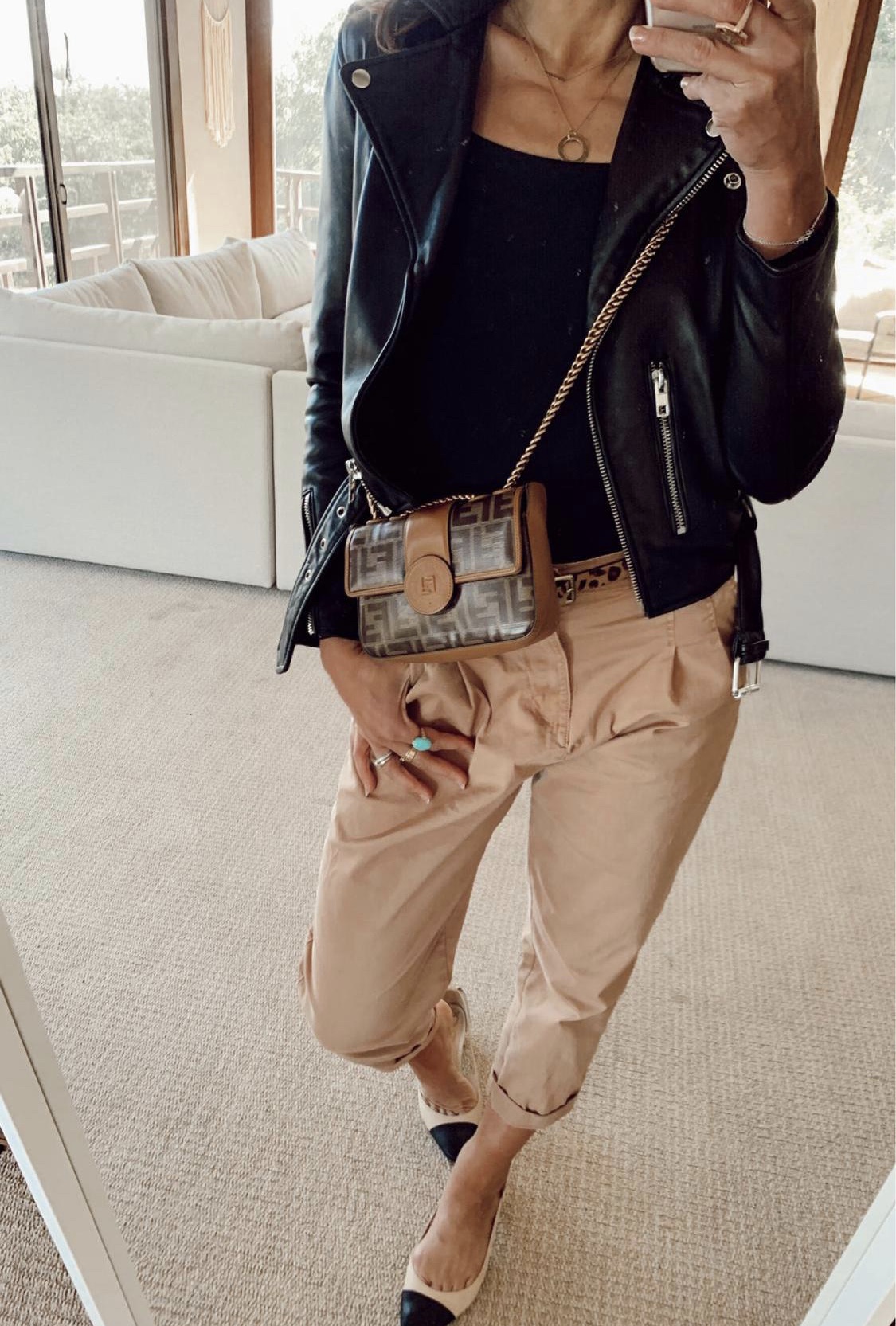 Happy Friday! I'm sharing a couple outfits I shared on my IGTV. I was struck how versatile and cute these tan pants are!
Tan Pants under $35 // Turtleneck on sale! // Leopard Belt // Belt similar // Coatigan // Snakeskin Heels // Sneakers similar // Wrap top in size small // Pearl Sandals sold out // Black turtleneck // Leather jacket and similar under $100 // Black Camisole // Fendi Bag

"I don't need any more versatile pants in my closet," said nobody ever. Seriously. We can all use pants that have a thousands uses, and these pants fit the bill! I styled them 4 ways to show you just how versatile they are, and to give you a few ideas to get you started. Life has a way of getting busy. For us, it's gymnastics, on the way to piano, a little Spanish to make things interesting and tutoring on the side. With all that going on, easy outfits are a must. Plus, there is the extra benefit of that super-low cost-per-wear thing that happens with versatile pieces. You're welcome.
See everything on my shop page below: