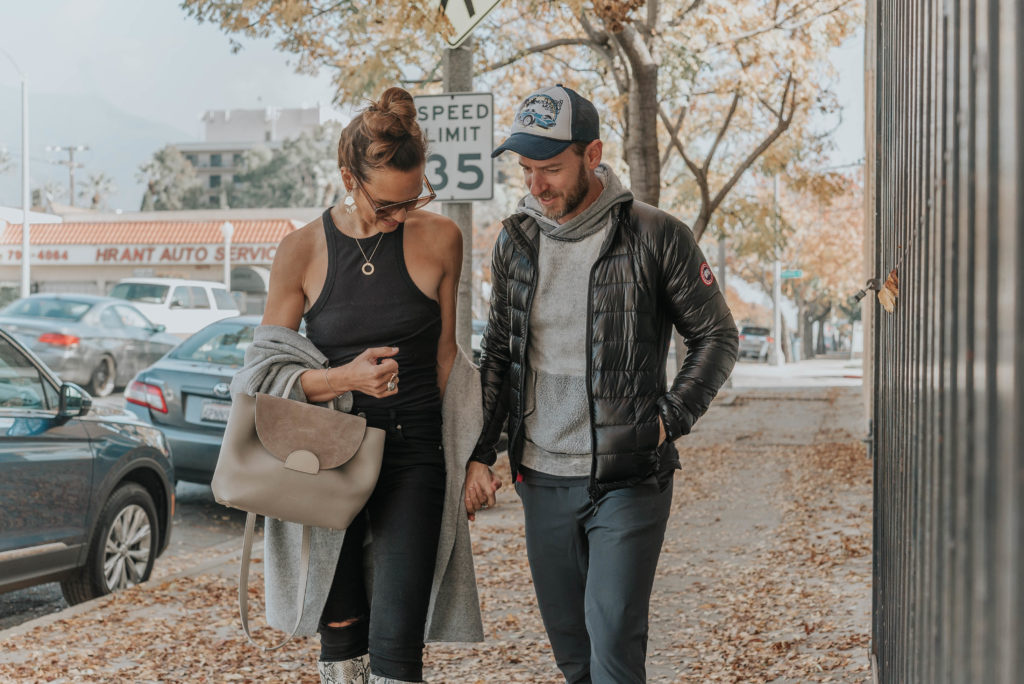 tank // bag polene // jeans similar // wrap coat by twenty see here for similar // snakeskin boots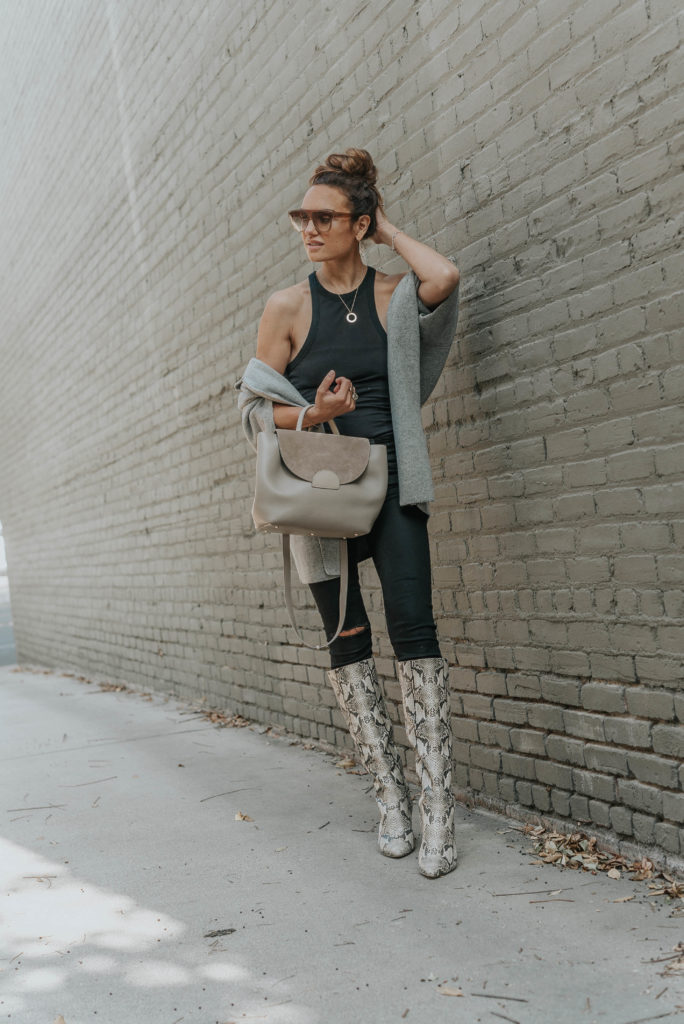 tank // women's levis jacket in medium // joggers in small // Nude sandals // bag vintage Chanel // Tanning drops I used in dark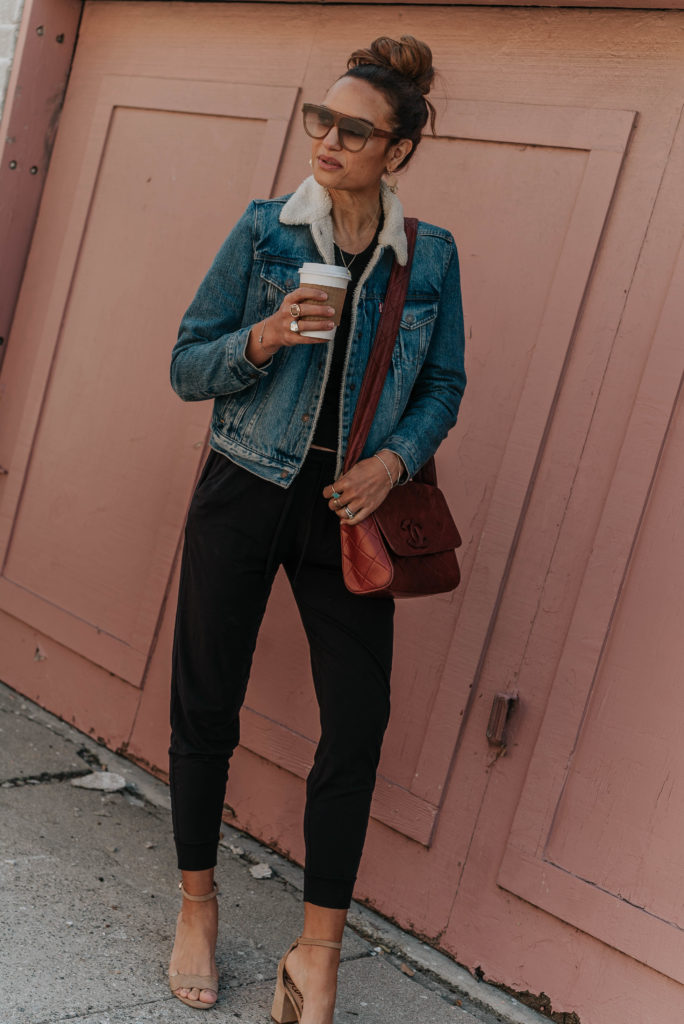 tank // women's levis jacket in medium // joggers in small // Nude sandals // bag vintage Chanel // Tanning drops I used in dark // This is the bra I wear for this tank or this one
Little things excite me like finding an item in my closet that can be styled in more than one outfit. Score.
Have you met this $20 MOST FLATTERING TANK EVER? I hope you jump on this tank as it has been known to sell fast. I styled it with a grey wrap and joggers and a trucker jacket. So many options.
As always, my shop page is open 24/7, and sign up for my newsletter for exclusive content. Happy Friday!