my cardigan // lunch containers // Wonder Woman tee's // Wonder Woman backpack // Girl's Biker Shorts // Women's biker shorts // Similar tank

The kids are headed BACK TO SCHOOL and with that comes my nemesis, school lunches.  To simplify our busy schedules, I'm sharing a school lunch grocery list and some creative lunch ideas that don't require utensils and are quick for you to piece together.  Oh and did I mention the kids love it.  I would love to hear some of your ideas, so leave me a comment.
I know getting back to school is daunting for both kids and parents, so please bookmark this post for your next shopping trip.  I've linked all these items to Walmart as well, because they have great healthy selections, low prices and some items can be delivered next day.  I'm all about less trips in the car, so this is a huge quality of life win.
Here's what I look for when buying school lunch items.  Finger foods are great because we save plastic utensils.  As a rule of thumb, provide a protein to fill their bellies during the day, add fresh vegetables with hummus or ranch dressing and lastly dried fruit for dessert.  I've learned the hard way to not pack nuts.  Many schools do not allow nuts on campus so don't waste them and keep them at home.  I also try to avoid filling the kids up with breads so here is a great idea for deli meat.  Take slices of ham and or turkey and roll it.  Then take the bamboo stick and make a kabob.  In between the deli meat add vegetables like cucumber, tomato, pickles or whatever else your kids like.  Think of it like a salad on a stick.  The best part, no dirty dishes for the kids to bring home.  Win, win!
I love expressing my creative side with school lunches and giving the kids something fun and healthy to eat during their school day.  Here's a shopping list you can copy for your next trip to Walmart! Or use the links below and buy online, taking advantage of their amazing next day shipping (I've taken advantage of MANY TIMES) for qualifying items. Before I purchase, I always check the reviews and if the item qualifies for Next Day shipping. Time is a hot commodity as a mom of 5, so if it can arrive ASAP, things run a little smoother.
Do you have a favorite lunch as a kid? share it below!

School Lunches Shopping list:
1)  Deli Meat (Turkey or Ham) Turkey Jerky is good too.
2) Fresh Vegetables (Cucumbers, Tomatoes, Carrots, Cauliflower, Broccoli)
3) Fresh Fruit (Grapes, Apple Slices, Peaches, Mango, Strawberries)
4) Dried Fruit (Coconut Chips, Dried anything)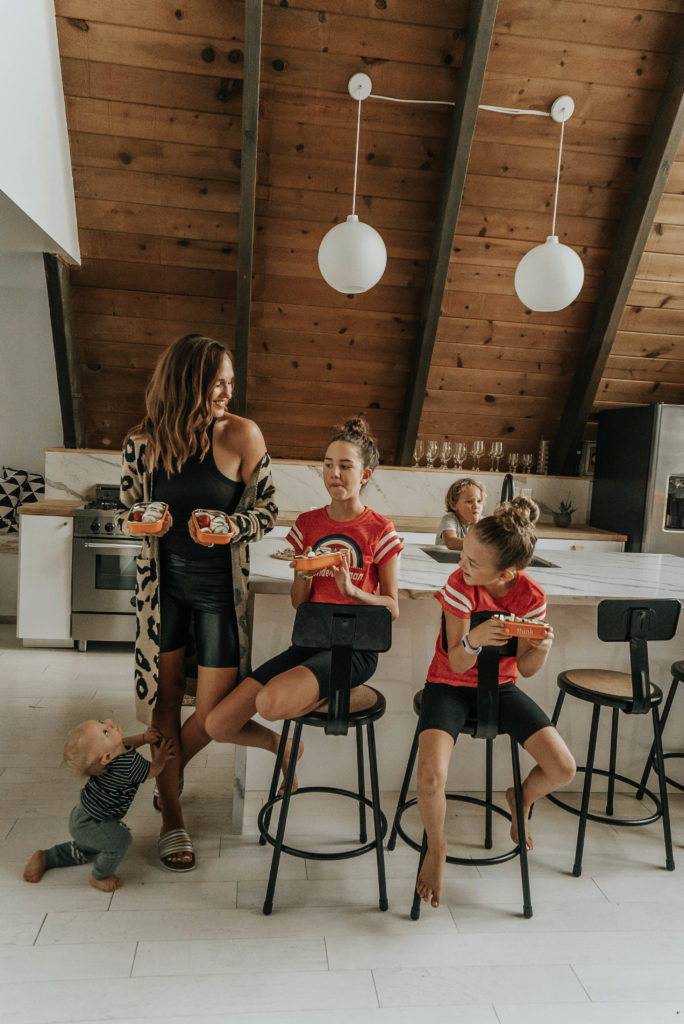 Thank you Walmart for sponsoring this post!