Do you have 3 rotten bananas at home?
Those rotten bananas can easily be made into yummy gluten free and dairy free banana muffins. I made these last night to go with our dinner and I got requests for seconds and thirds, a rounding success! Here's the recipe for the blueberry version of this recipe.
Read on . . .
Ingredients:
2 1/2 cups almond flour (I have the one I use on my Amazon page)
1/2 cup sugar
1 1/2 teaspoon baking powder (I use aluminum-free)
1/4 tsp salt
1/3 cup avocado oil or coconut oil
1/3 cup unsweetened almond milk
3 eggs
3 ripe bananas, smash and mix them in.
A dash of cinnamon (optional, but I love the added flavor)
Mini Chocolate Chips (optional but wow this adds tons of flavor)
Directions:
Preheat oven to 350. Mix all ingredients, bake for 20-25 min. They're ready when the toothpick comes out clean and the top is golden brown. Enjoy!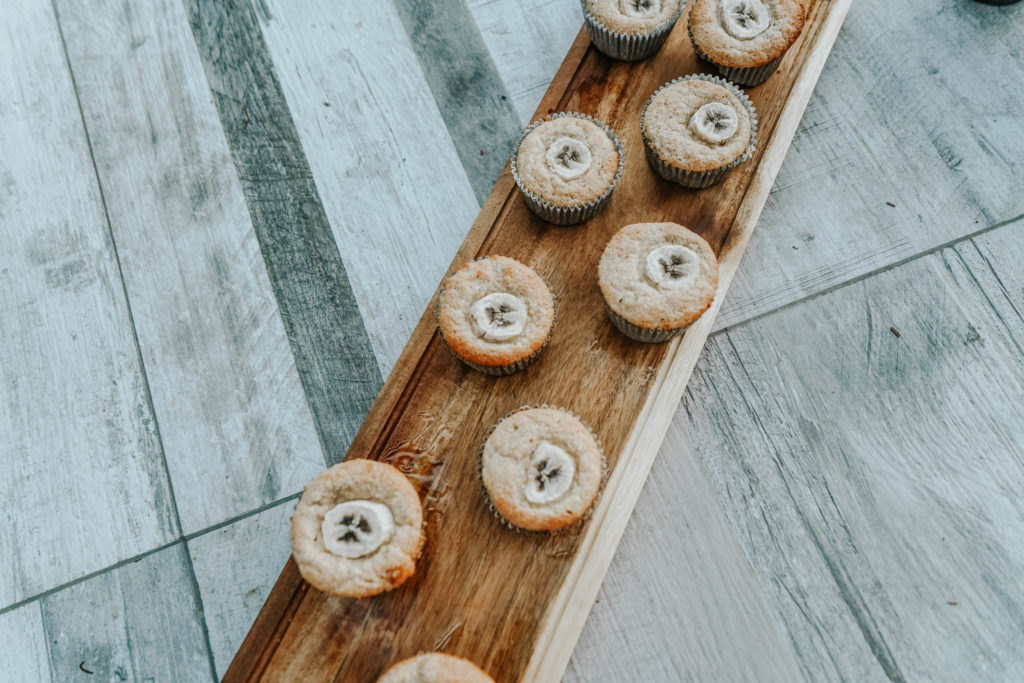 Sweatshirt in medium // Biker Shorts // Bag