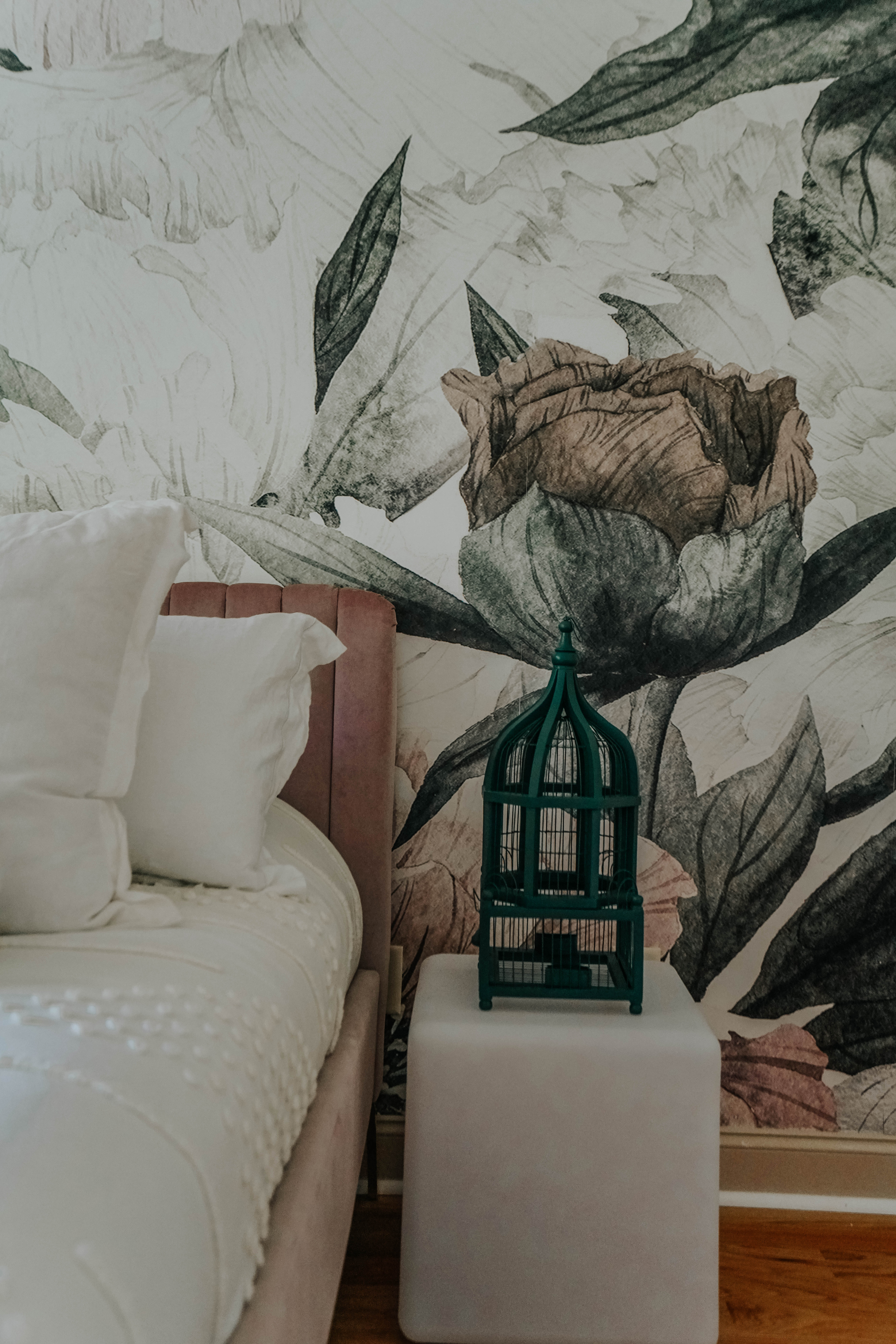 Anewall BLUSH FLORAL WALLPAPER // VELVET QUEEN BED // COMFORTER was $189 now $140 (on sale!) CLOTHING COAT RACK

What kind of wallpaper did you use?
We ordered the pre-pasted.
What wallpaper do you recommend for an apartment?
Good question! Peel and stick is a great option for renters.
On a scale of 1-10, how hard was it to install?
A 7! It took a lot of attention to detail, but not impossible! Read ALL the directions and be patient.
Would you do it again?
Yes, 100%, I'd like to do our powder room next.
Where did you order from?
@anewall I got the floral pre-pasted wallpaper. I think if you're renting, opt for peel & stick.