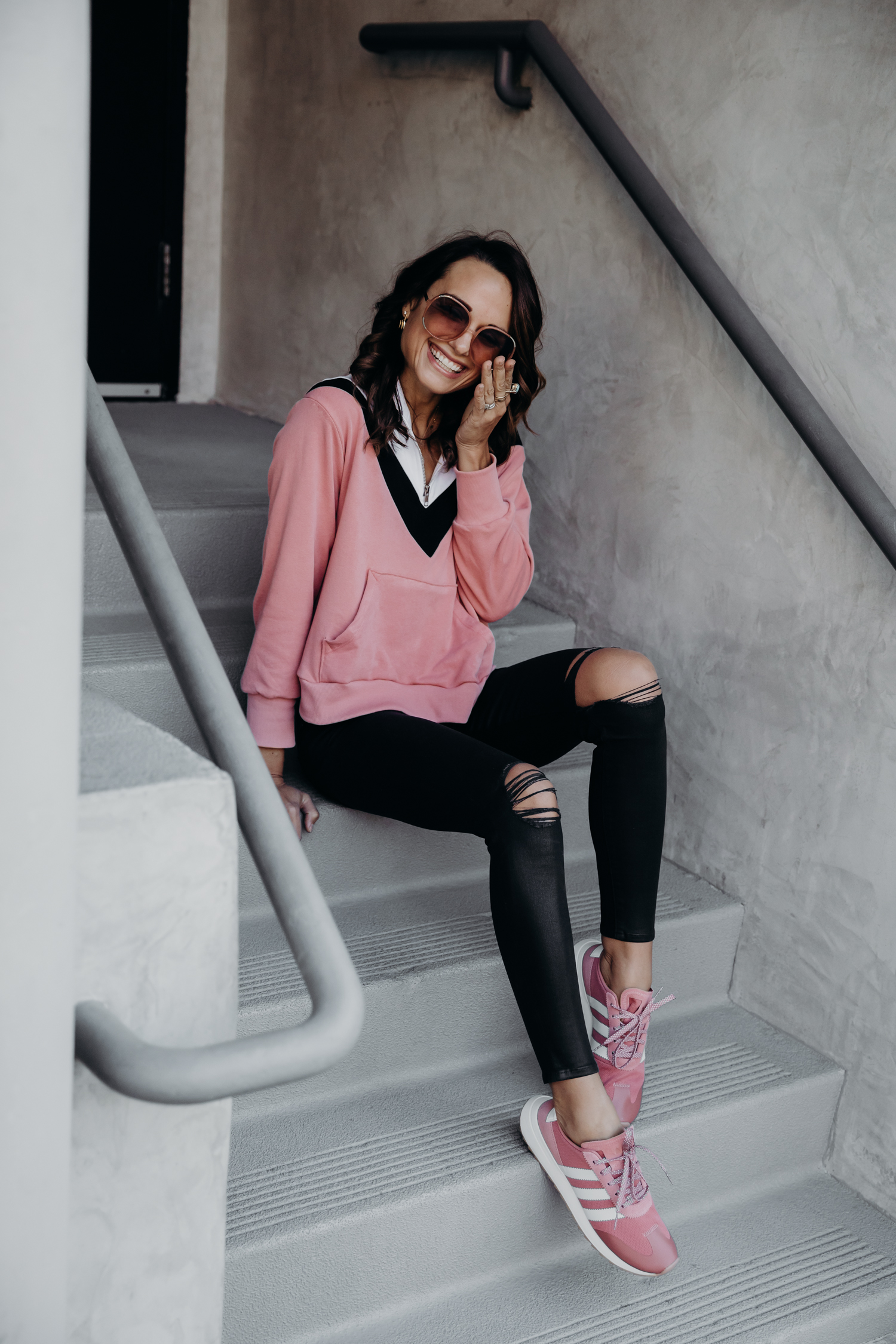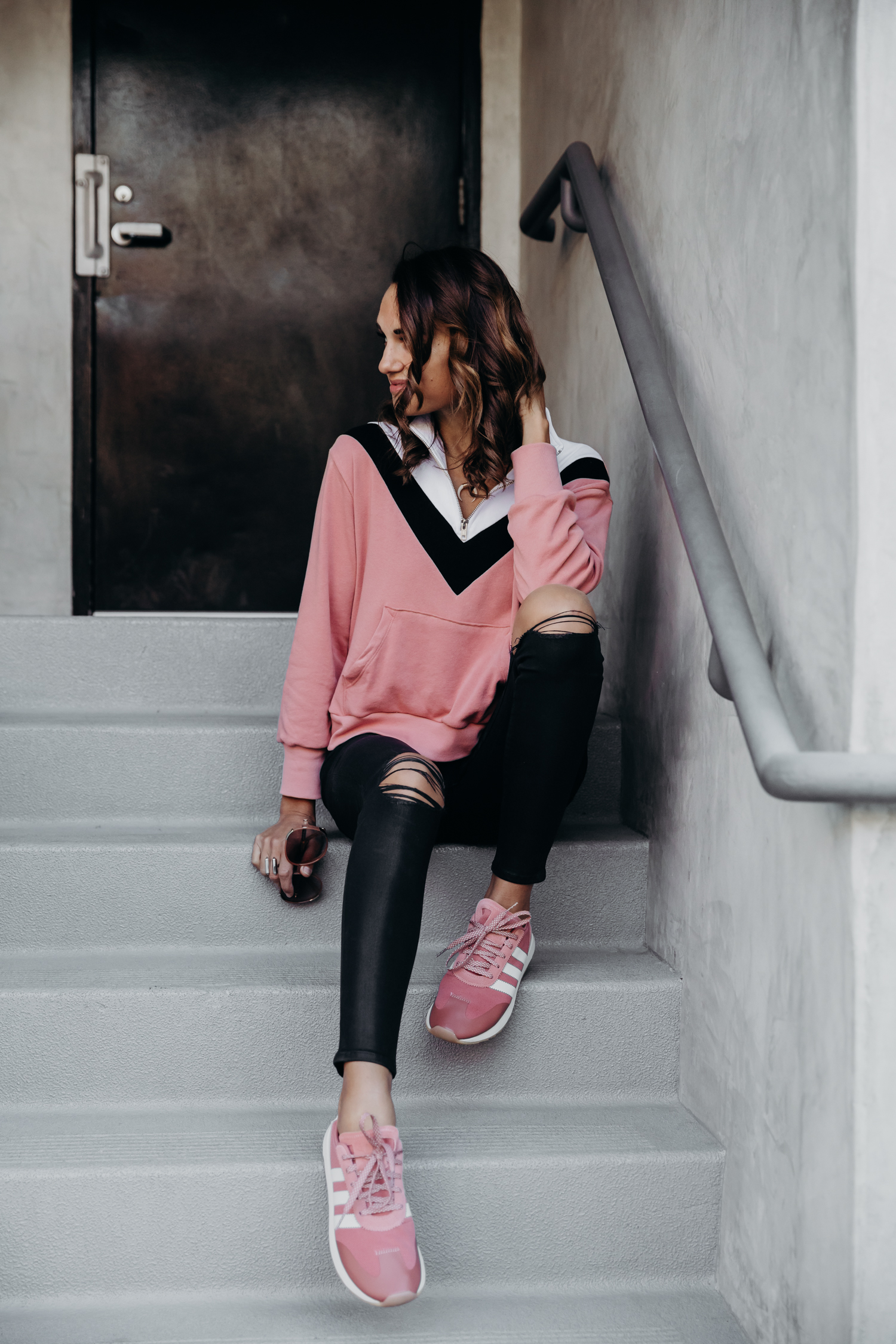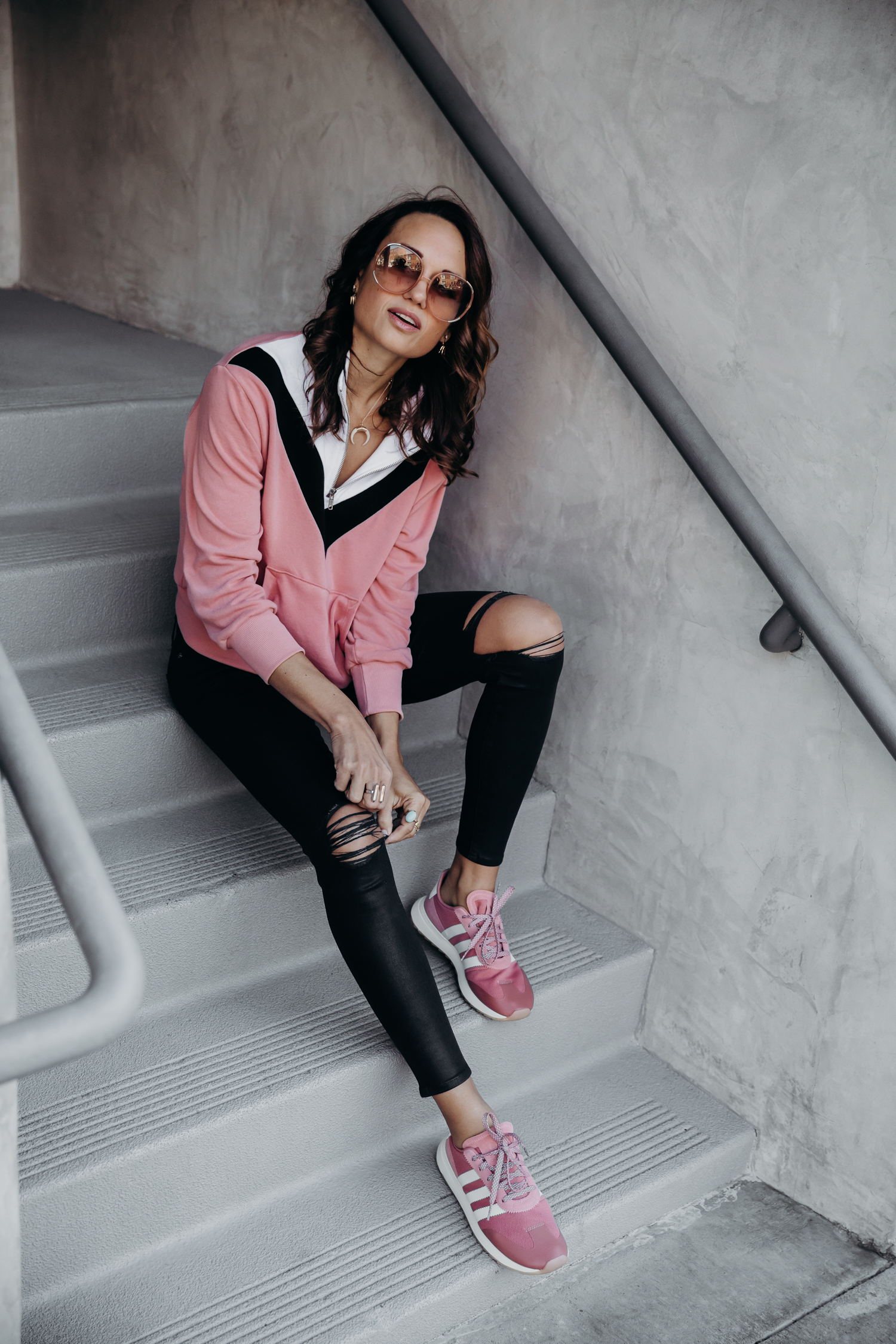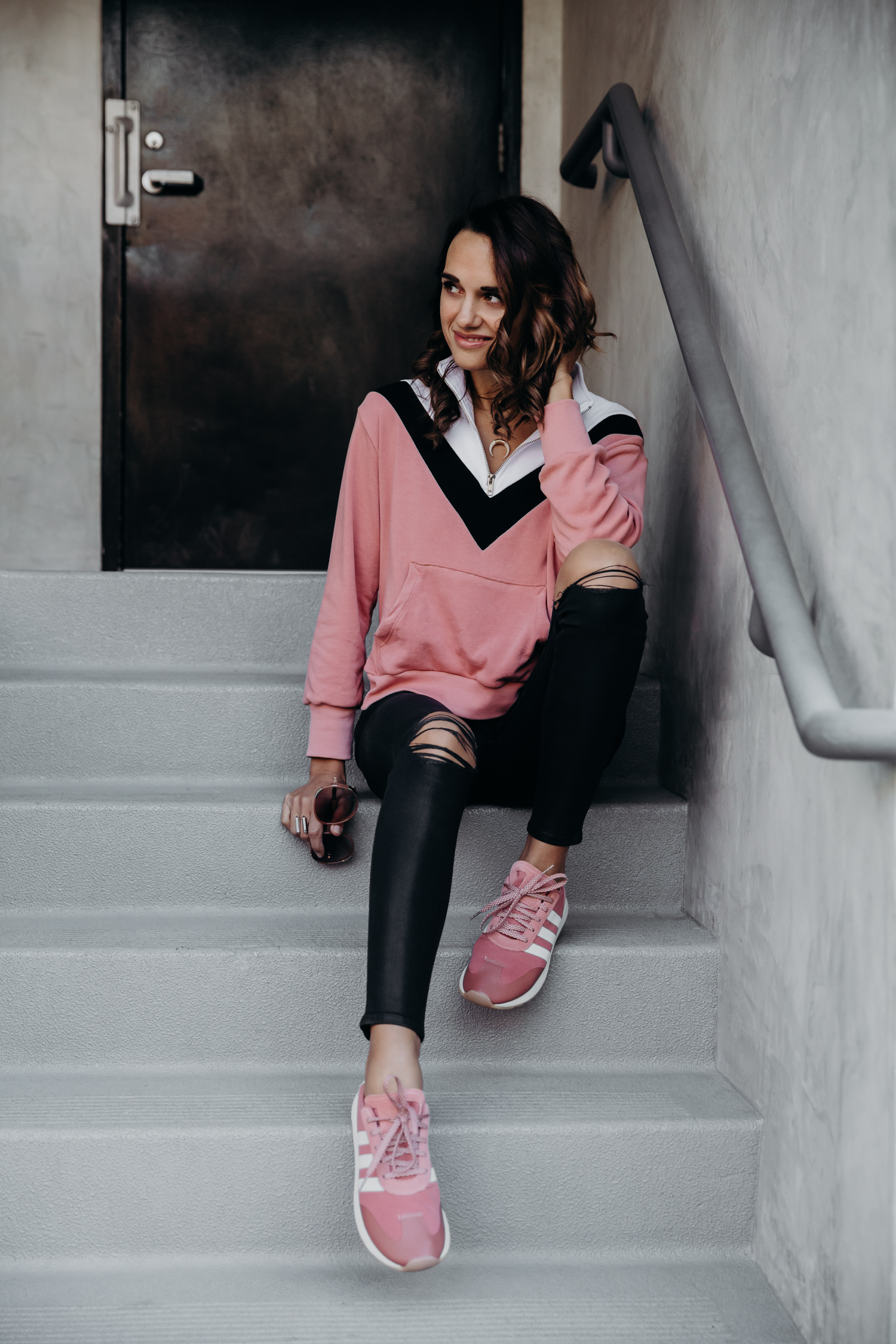 sweatshirt // jeans /// sneakers and similar // sunglasses

Southern California winters don't usually allow for cute puffer coats and layers of sweaters, but that doesn't mean we can't still be cozy. I like to do this style with just a touch of chic – that's the trick to dressing cozy – keep things comfortable, but adding a little something to avoid looking like you just rolled out of bed (even when you did!). Cue this amazing vintage style pullover from Bloomingdale's. It's chic with its colors and pattern, but at the end of the day it's a terry sweatshirt that I can move in. Plus, I'm always into a hint of vintage – it makes things more interesting and unique.
To dial it up just a touch I'm adding these ripped black coated jeans and sneakers. The jeans are still very casual, but the sneakers add that little bit of laid back chic I mentioned. Pro tip? Find a balance. If you know your top is on the relaxed side, spice it up with a cute sneaker like I did here or a black boot for going out. If it got chilly at night, as it does here in Southern California, I'd add this coat to add a dash of glam to an otherwise sporty look. 
You can find all of these pieces at Bloomingdale's. I love shopping with them because I can get all the high fashion pieces I'm looking for along with some of my favorite brands all in one place! Have you tried Wildfox loungewear? Why am I so late to the game? See more favorites below.

Thank you Bloomingdale's for sponsoring this post!