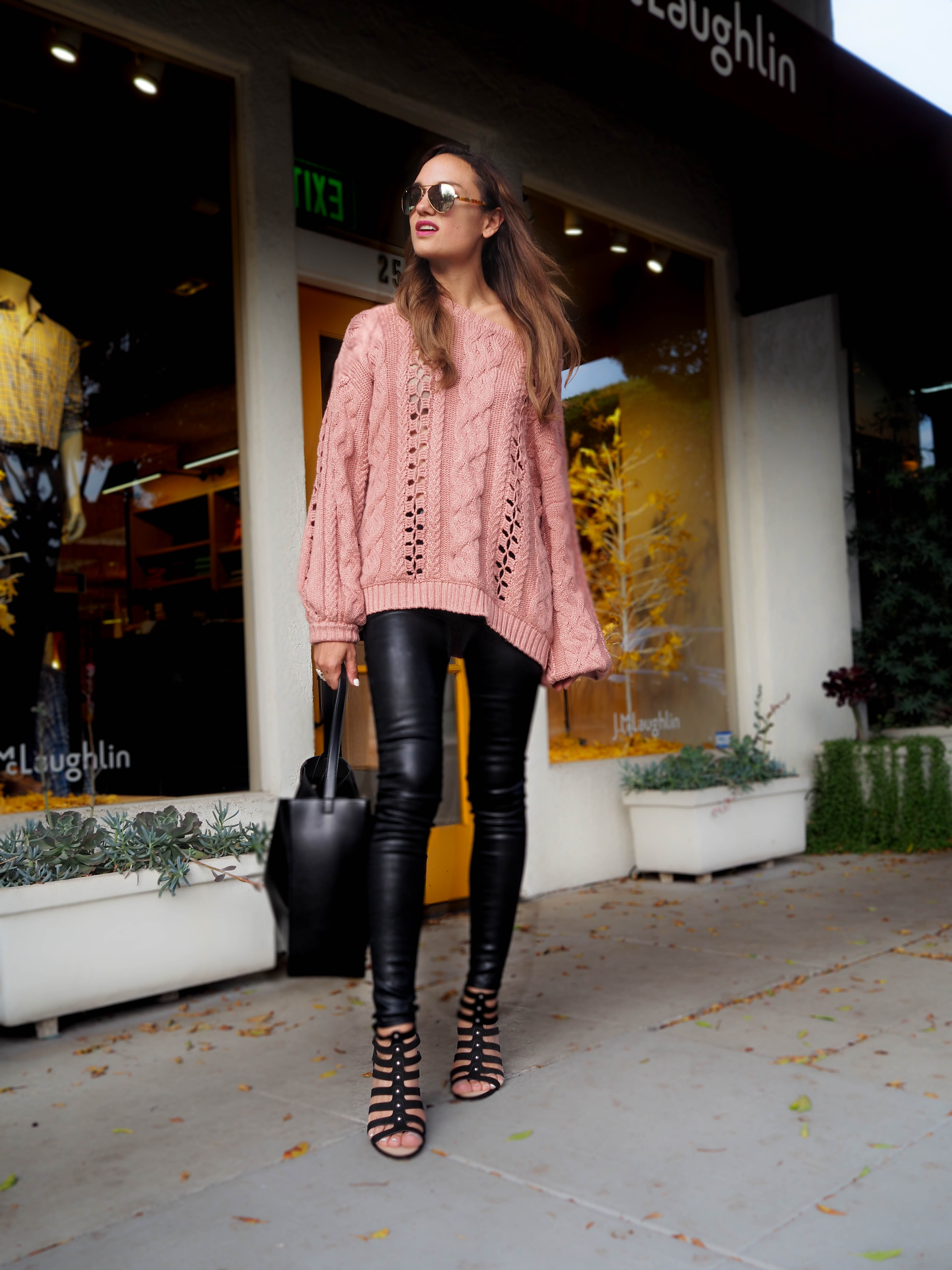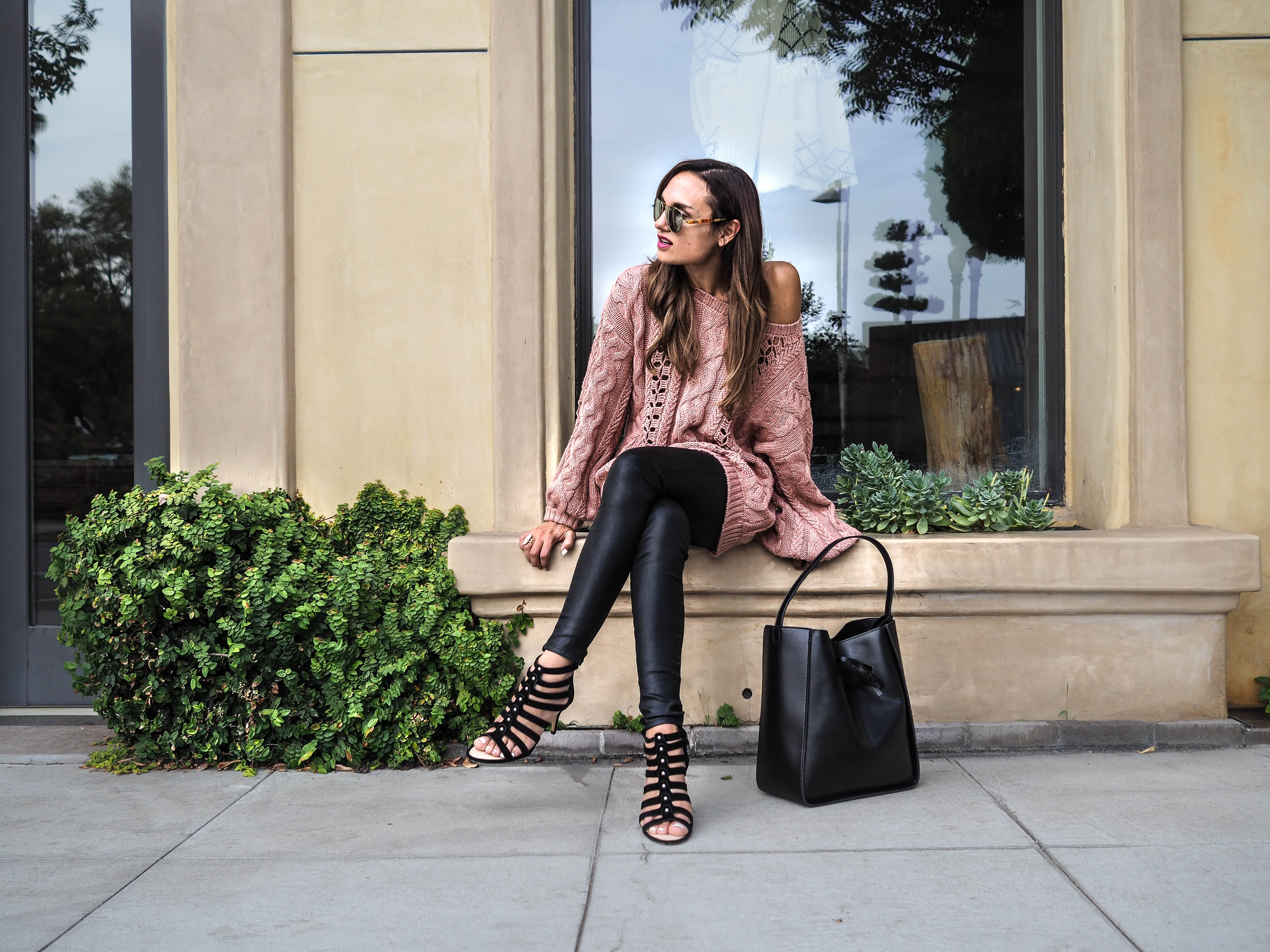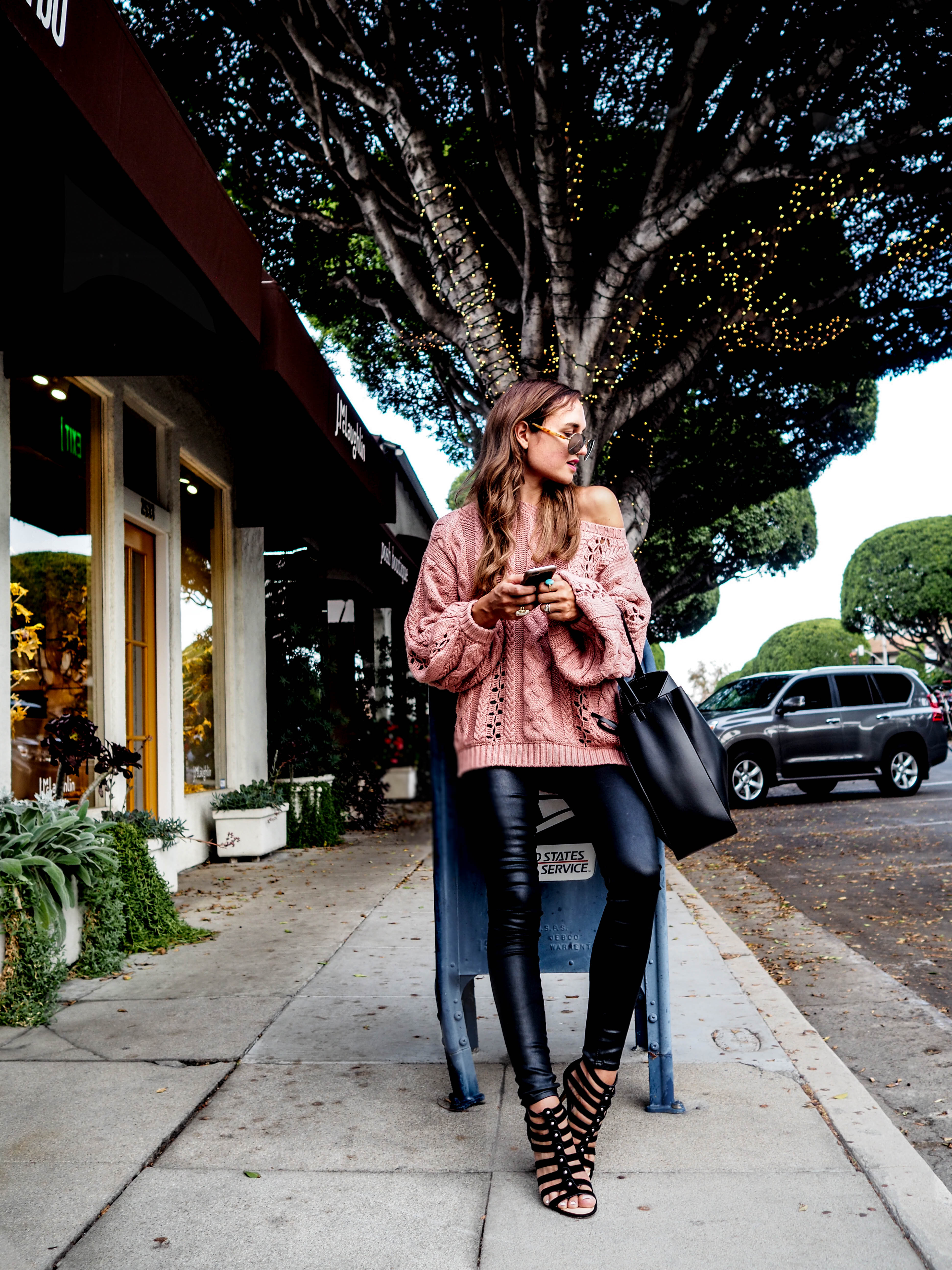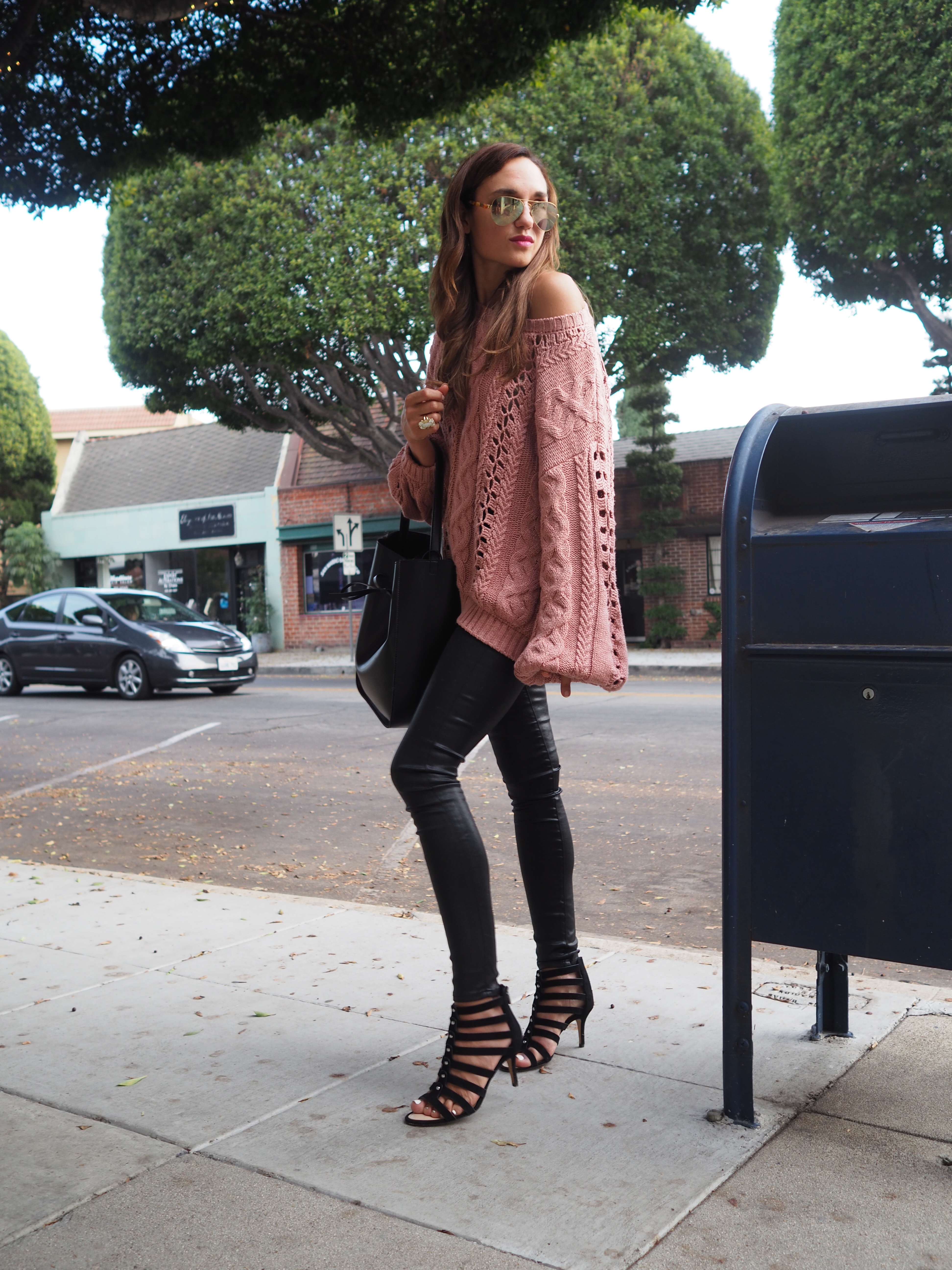 Truth be told, I usually shy away from pink. Even my six year-old doesn't want her classmates to know if she owns any pink for fear she'll loose her edge. Whatever her reason, mine doesn't seem far off. I gravitate to the black ensemble and accessories, hence my Sole Society choices, but I'll admit I love them styled with a pop of pink. Far from detracting, I have found that pink only enhances the edgy look. Shop my look below, which are all exact pieces, or they're on my shop page. Happy Thursday!
heels "ANJA" SOLE SOCIETY :: leggings AG JEANS (size down):: sweater FOR LOVE & LEMONS (mine is a small) I like THIS ONE :: bag "PRIMM" SOLE SOCIETY
Thank you SOLE SOCIETY for partnering on this post!