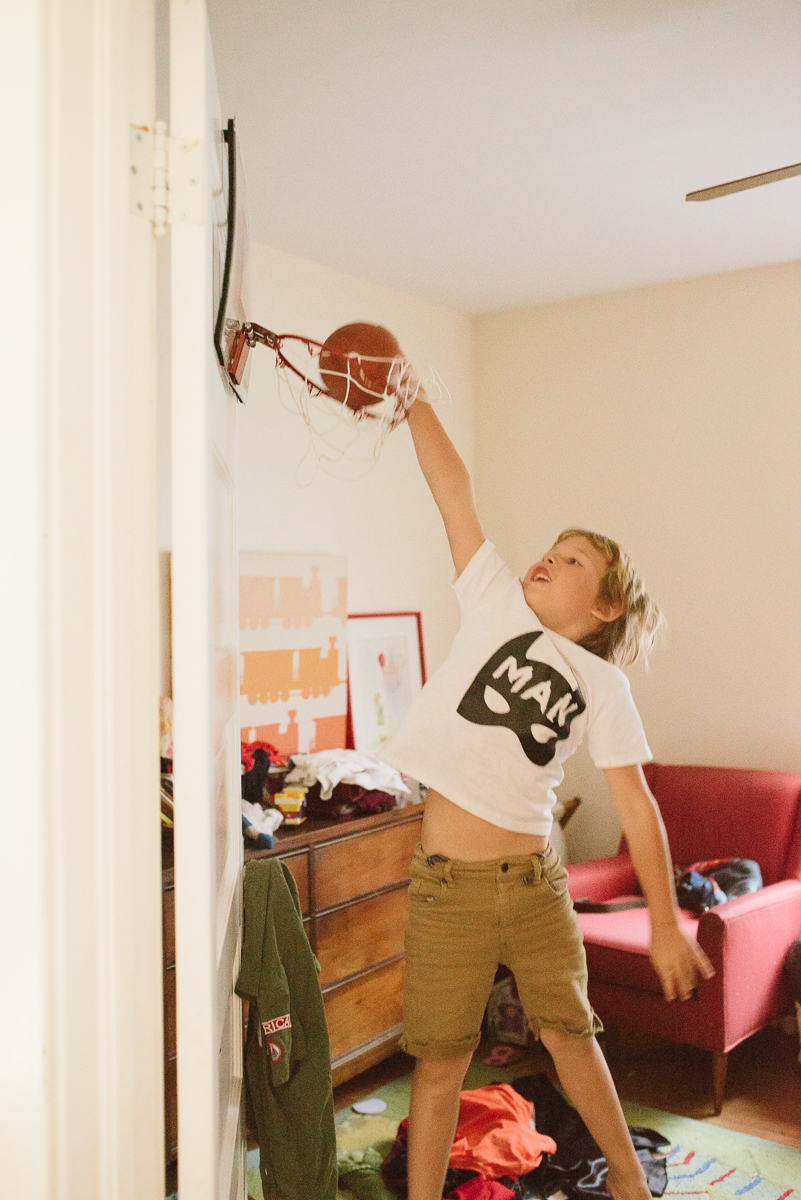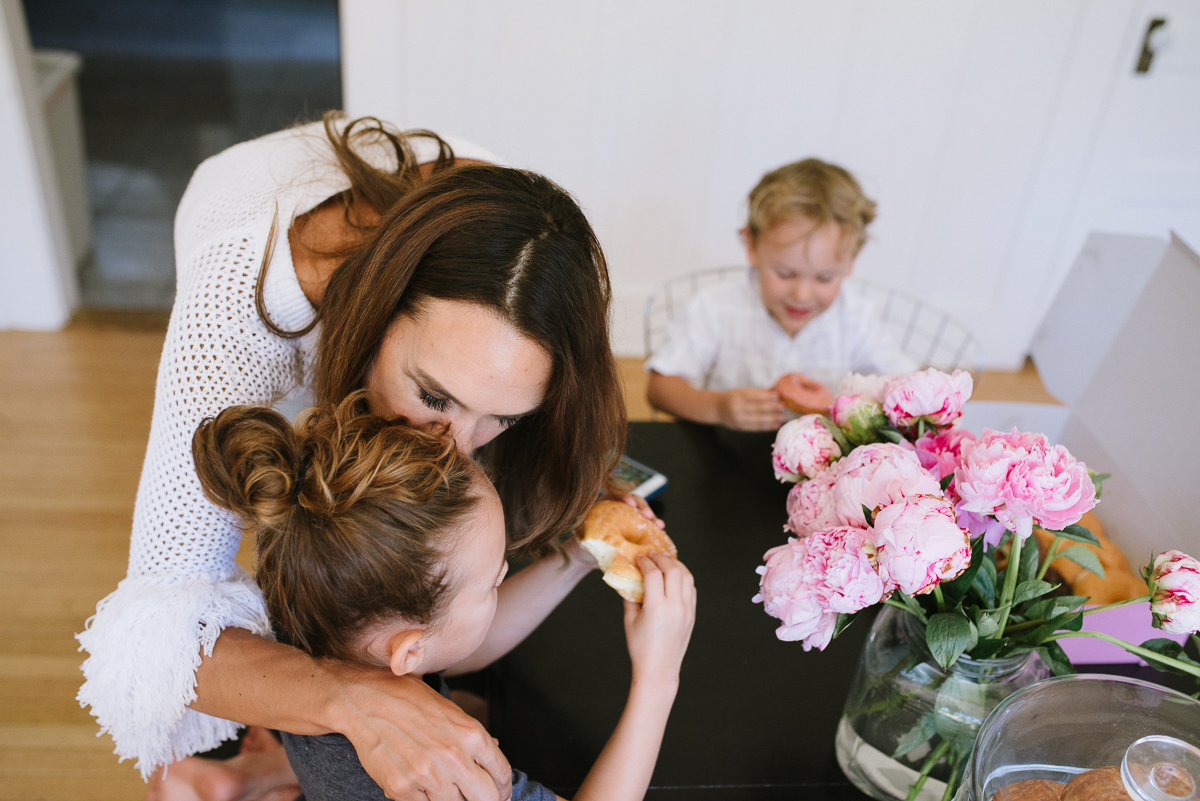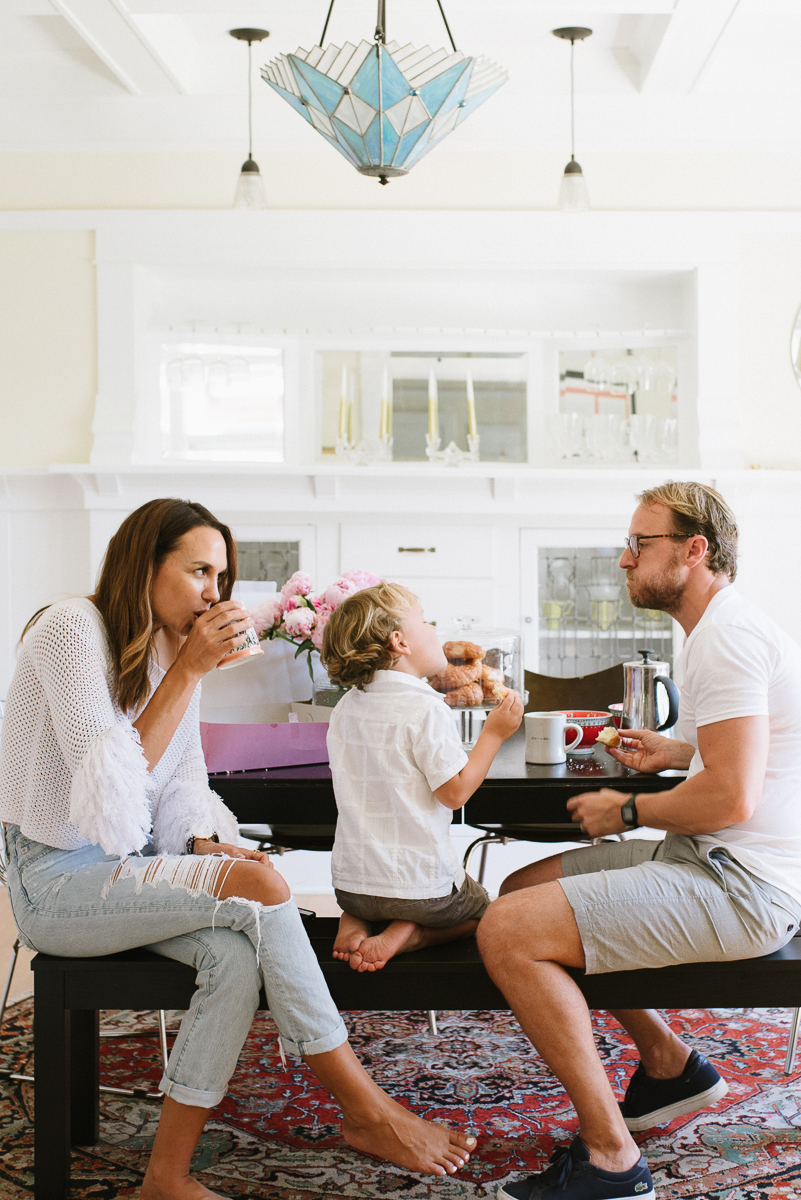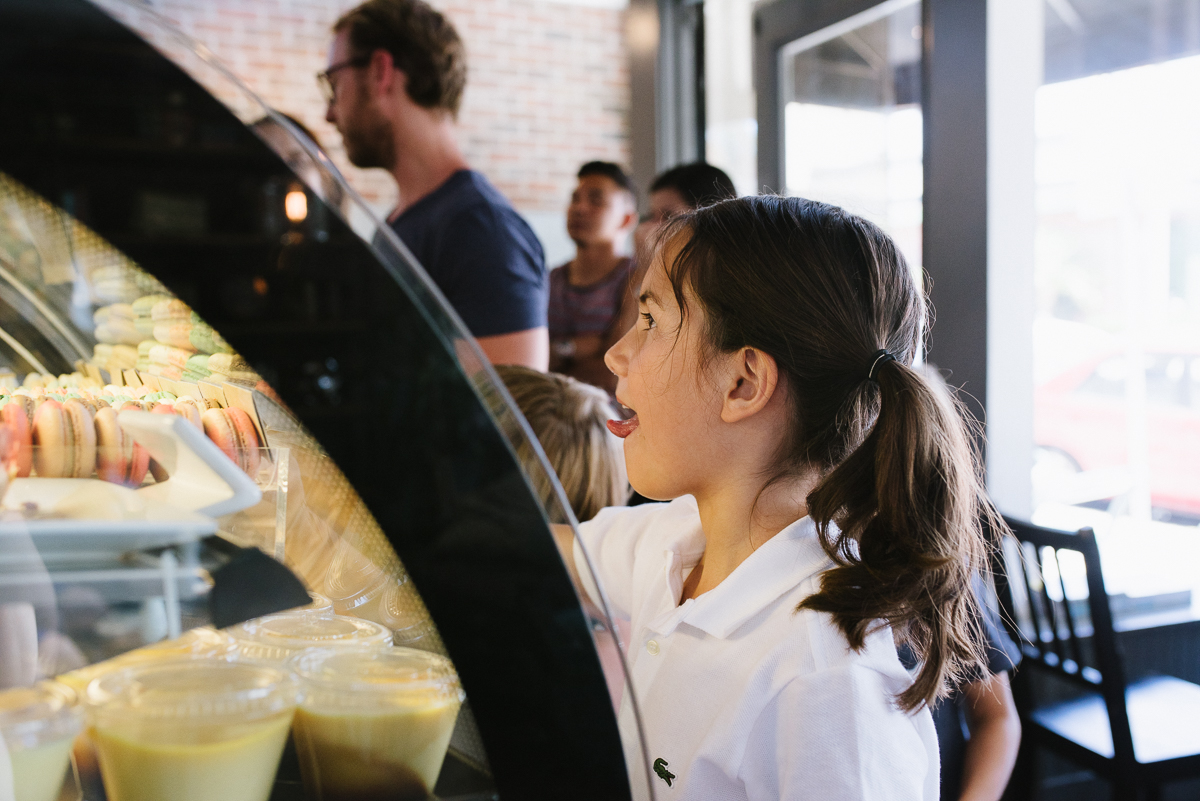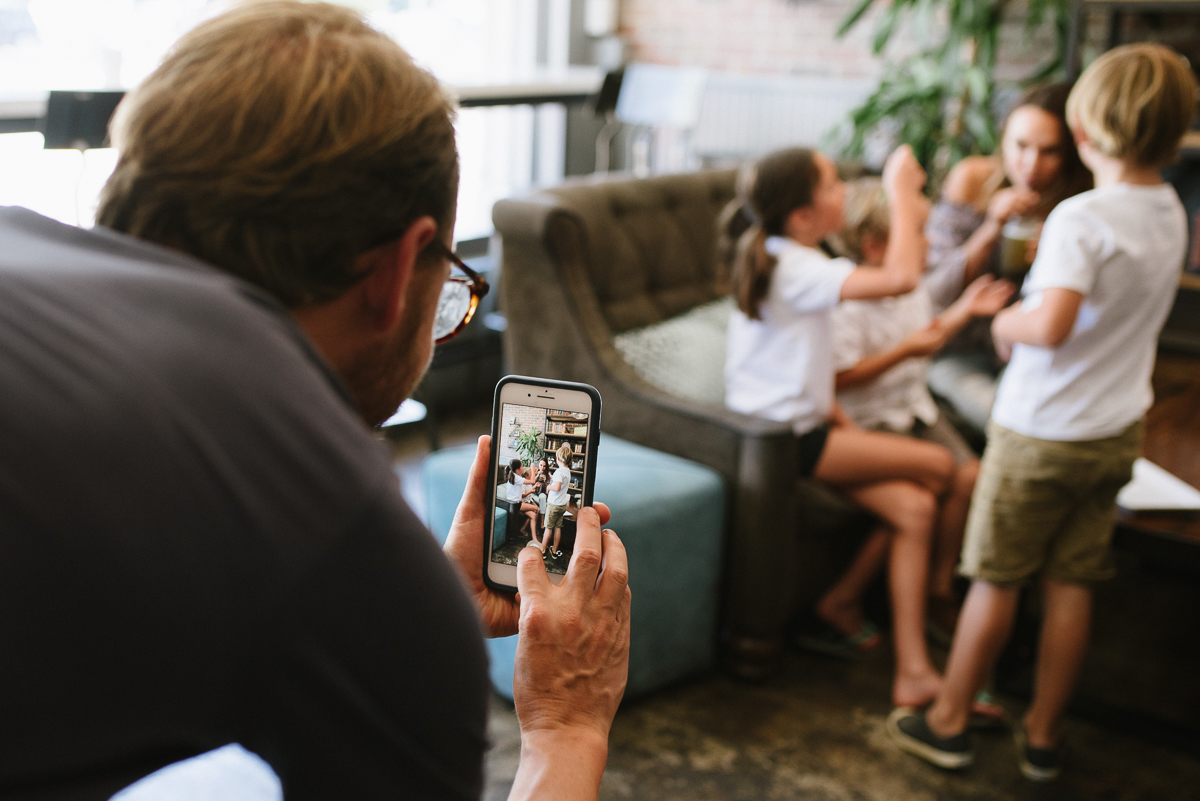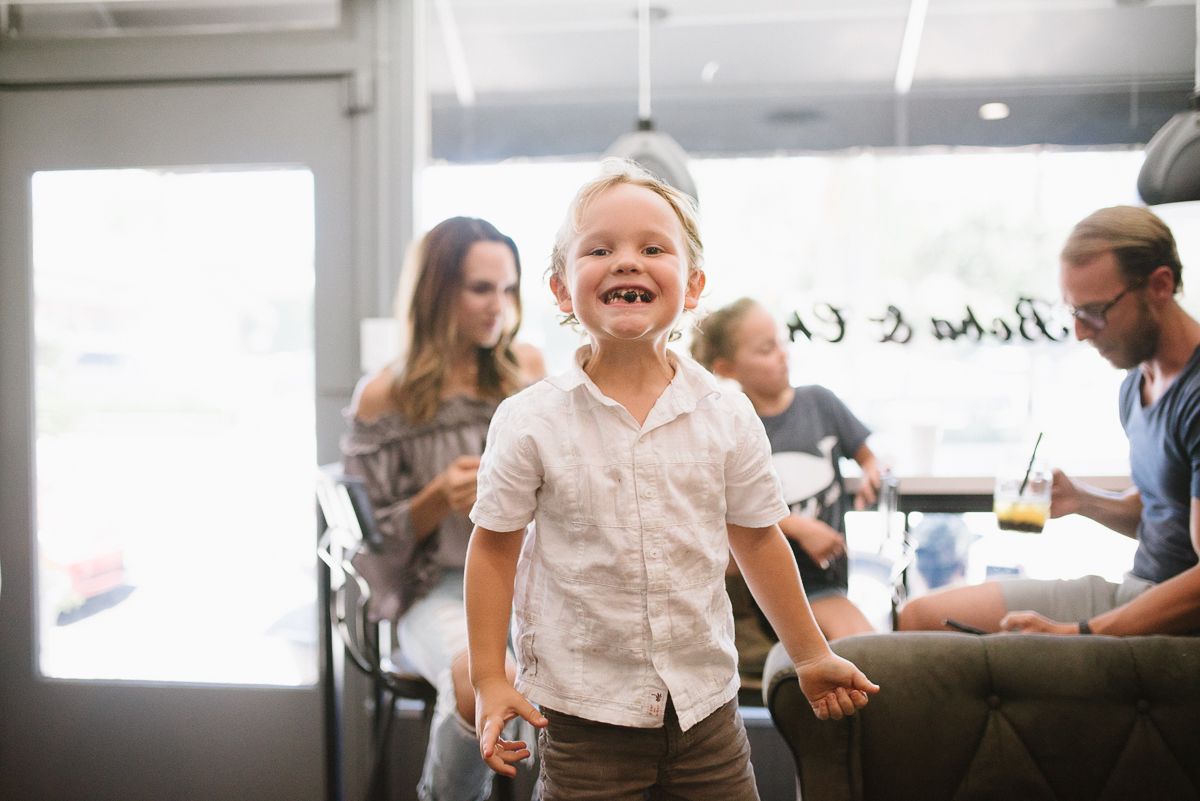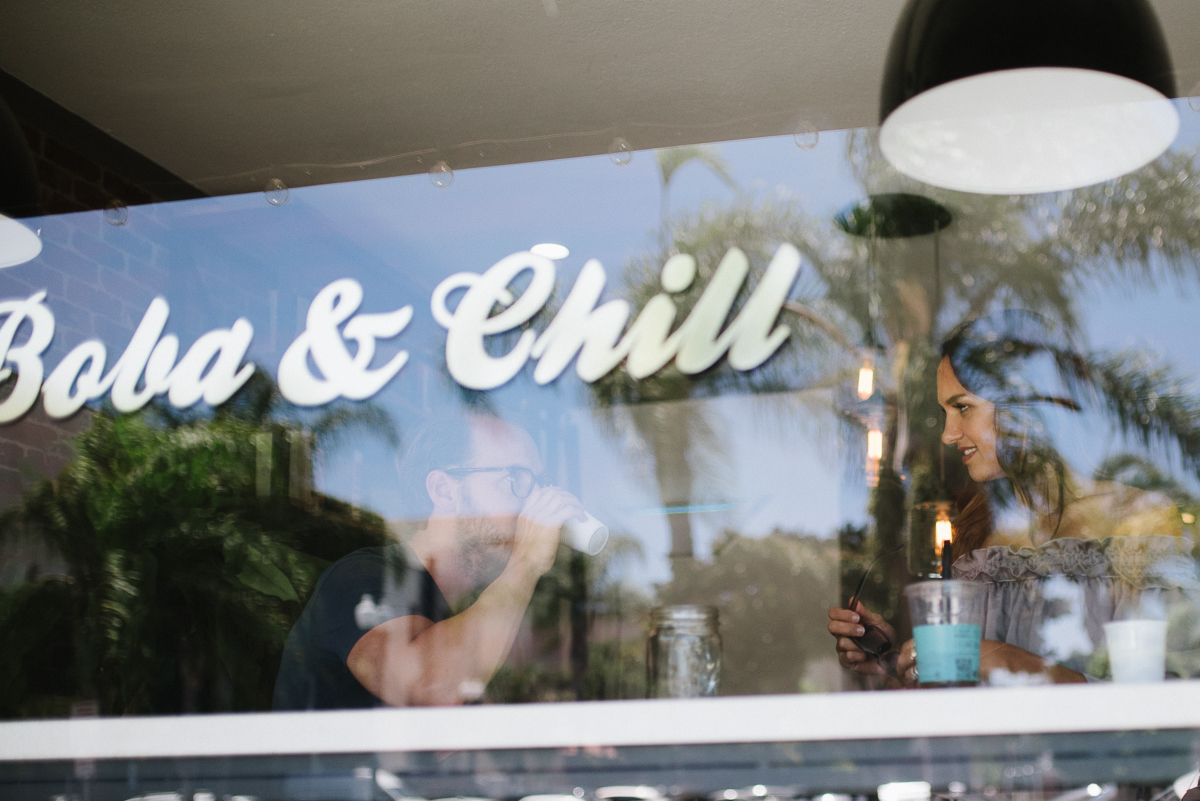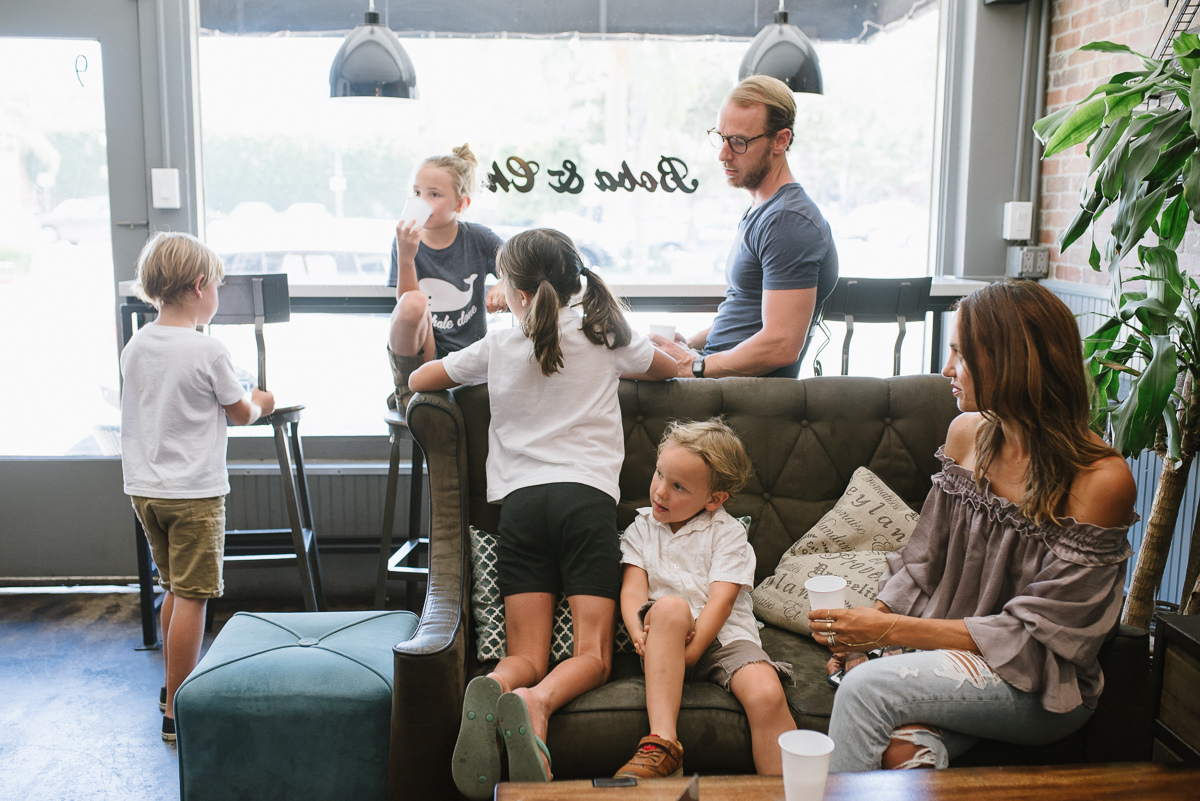 top FREE PRESS :: white sweater REBECCA MINKOFF :: jeans AG JEANS :: soft slippers STEVE MADDEN :: Photo's by Tiffany Luong Photography
Our days usually are never alike but usually begin like this . . . .
pancake breakfast, play time, lunch time, park time, dinner time, and family reading and walk to get boba tea.
Tiffany Luong offered to document our day. Being a large family of 6, I thought the idea intriguing. When I saw the end product I was grateful to see angles and perspectives I would have never seen if it wasn't for Tiffany  who captured such a raw and organic side of our family life. Including my boy's messy room, ha. From eating donuts, little laughs and hugs, to wrestling on the floor, she captured it all. She also offers photo books to further document your day for years to come. I was grateful for the opportunity since I most likely will forget the little things I love most about family life documented right here. Learn more about her services for your next family shoot HERE. And since it is Foodie Friday, I thought I'd share 3 kid approved meals we love and use daily. Happy Friday friends!
For the first recipe, I'm sharing our favorite breakfast dish, originally published HERE
AMY'S PUFFED PANCAKE
What I love about this one is that it's something you can prep the night before, then just toss it in the oven in the morning and bask in the rave reviews.
What You'll Need:
6 Eggs
1 C Flour (If you're gluten free, I'd chose a flour blend that has already done the math on which GF flours combine to imitate the fluffy texture you get with wheat flour. I'm a fan of King Arthur, but comment if you have another favorite)
1 C Milk (can use almond milk)
1t Salt
1T Butter (to grease the dishes)
Toppings of your choice – we like agave, maple syrup, lemon curd, or powdered sugar
How You'll Do It:
1 Whisk the eggs, flour, milk, and salt together. If you're prepping this the night before, cover your bowl and put it in the fridge until you're read to bake.
2  Preheat the oven to 425°
3  Melt the butter in two 9×13 pans
4  Pour the mix into the pan and put it in the oven for 15-20 minutes. It will puff up and create some crazy wavy textures in the oven, then it will settle and flatten out once it cools. So if it looks a little wild, you're doing it right.
5  Serve with your favorite topping and enjoy the satisfied faces.
HOMEMADE HUMMUS eat with carrots or pita bread
2 cups drained well-cooked or canned chickpeas, liquid reserved
1/2 cup tahini (sesame paste), optional, with some of its oil
1/4 cup extra-virgin olive oil, plus oil for drizzling
2 cloves garlic, peeled, or to taste
Salt and freshly ground black pepper to taste
1 tablespoon ground cumin or paprika, or to taste, plus a sprinkling for garnish
Juice of 1 lemon, plus more as needed
Chopped fresh parsley leaves for garnish
3 INGREDIENT DINNER
2 Cans vegetarian chili
1 package of hashbrowns in the shape of a rounded off rectangle
1 Package of cheese
Spread the hash browns across a 9×13 inch pan, layer chili and then cheese. Heat the over to 350 degrees and cook for 15 minutes. Enjoy!