Loving my new lululemon jogger set. I usually try and find a set for comfort, fabric softness and STYLE, of course! Lululemon usually hits it out of the park with all of the above. I like to wear the beyond the studio joggers with my on my level bag post workout or with my align tank. So many options! See my healthy lifestyle grocery list below.
My weekly grocery list
Buying groceries is incredibly stressful, so let me take out some of the fluff and share with you my essential groceries items. This is for me and my family of 7. This is not my entire weekly list but items I always want on hand in my kitchen.
1) 7 Celery Stalks. One for each day of the week
2) Cinnamon Raisin Ezekiel Bread
3) Avocados
4) Cauliflower
5) Butter Lettuce
6) Almond Milk – Sweetened (max 7 grams sugar)
7) LaCroix
8) Lily's Chocolate Bar (I like salted carmel)
9) Smart Sweets Sour Gummy Bears
10) Green Olives
I know, totally random…but totally the truth. A survey of CEO's revealed that these types of people eat the same thing for lunch every day. At first, I thought about the monotony. But then I realized, deciding what to eat is another decision that has to be made during the day. I have 5 kids, so I strive to keep things simple and keep the guess work out of life. Repeating what you eat every day saves you from making one more daily decision and therefore reduces a little stress.
While my diet may seem boring, here it goes. For breakfast I have a glass of celery juice and an almond milk latte. For lunch, I've been making (or Kate has been making) avocado toast on cinnamon raisin Ezekiel bread. I take one avocado, smash it and add Chili Lime seasoning. I then smear it on the cinnamon raisin toast. For dinner and or pre-dinner snack I make a salad. Levi enjoys my salads as well. I use butter lettuce and sprinkle with sunflower seeds, parmesan cheese and green olives. I drizzle my homemade balsamic dressing over the lettuce (link here). Levi is practically made of my salads which is why he enjoys them with me. For dinner, I eat whatever the family is eating and dessert is always a bite of Lily's Chocolate Bars and or my favorite gummy bears.
Joggers // Jacket // Align Tank // 19L bag // Align leggings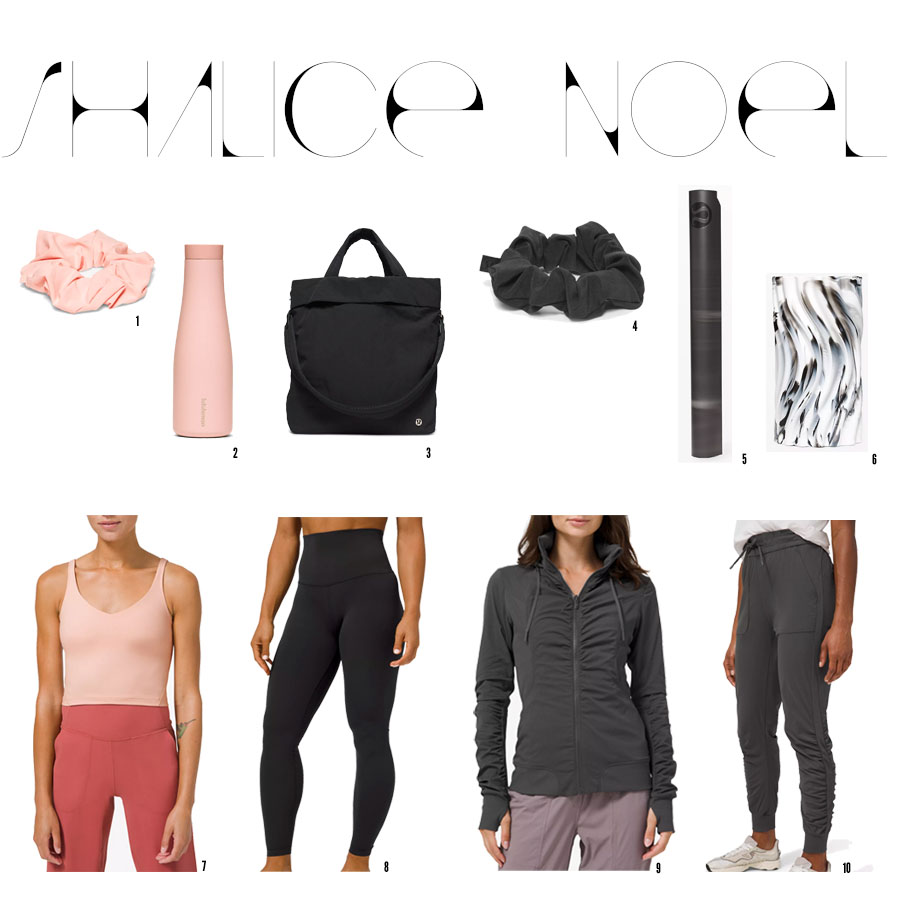 Thank you lululemon for sponsoring this post!