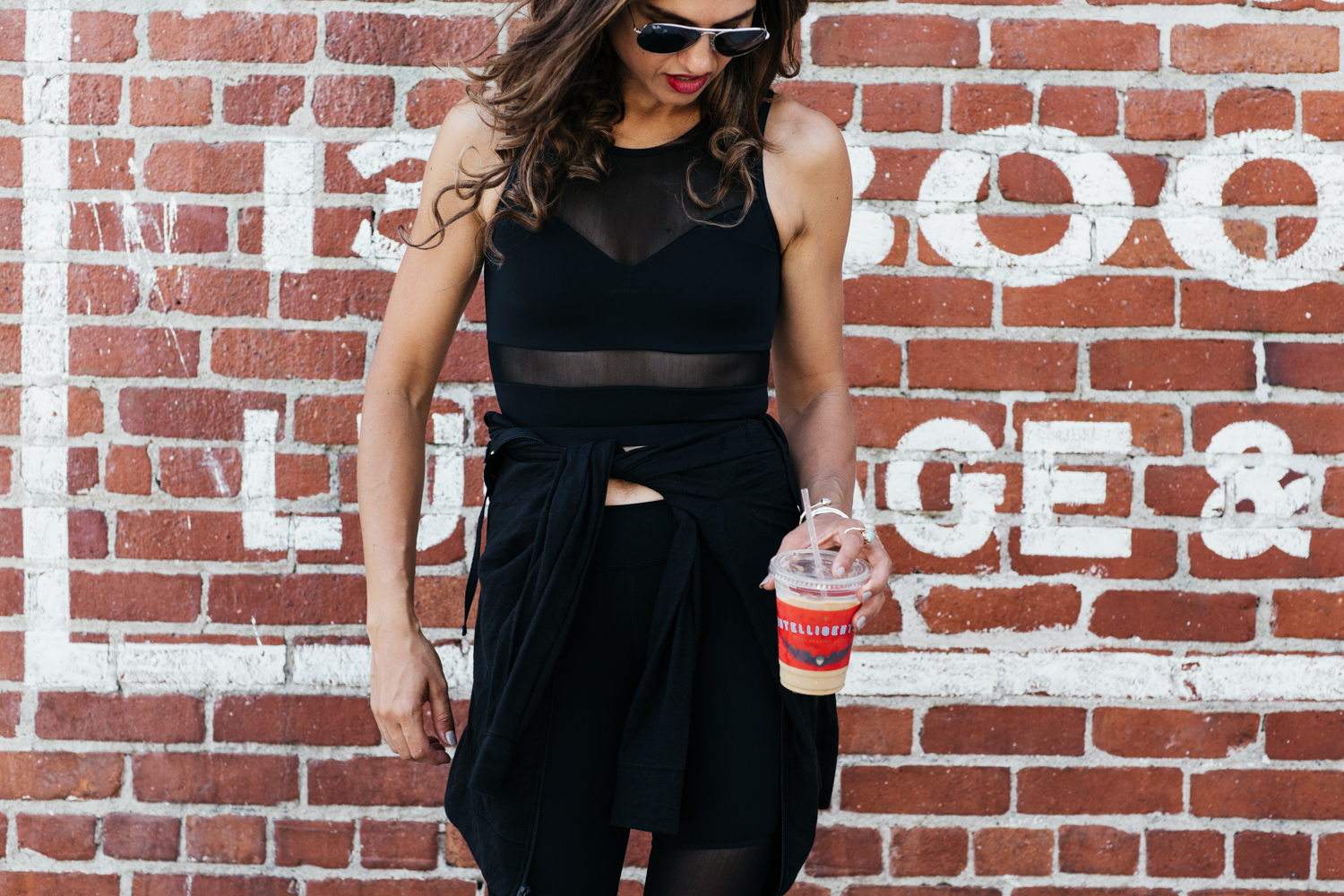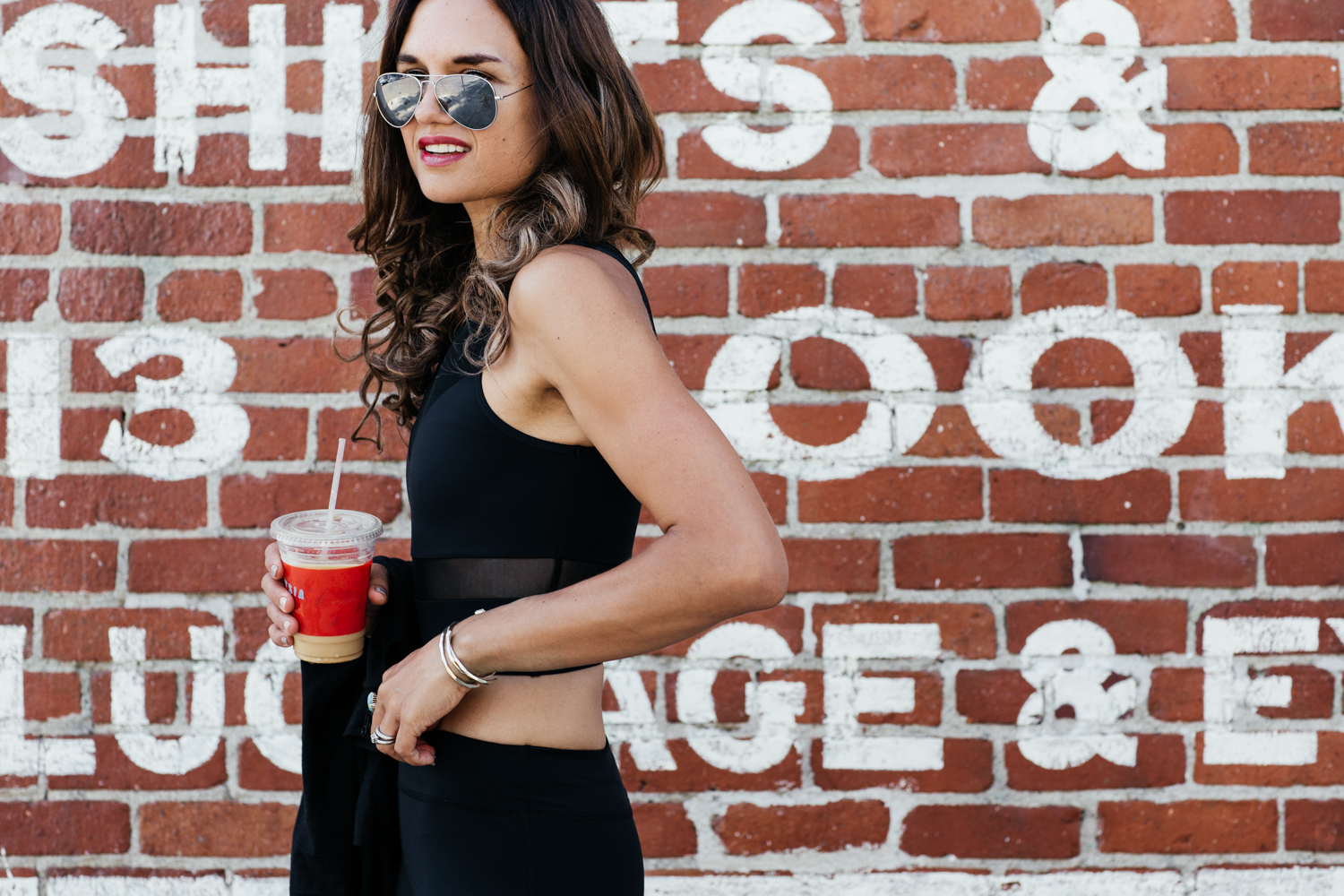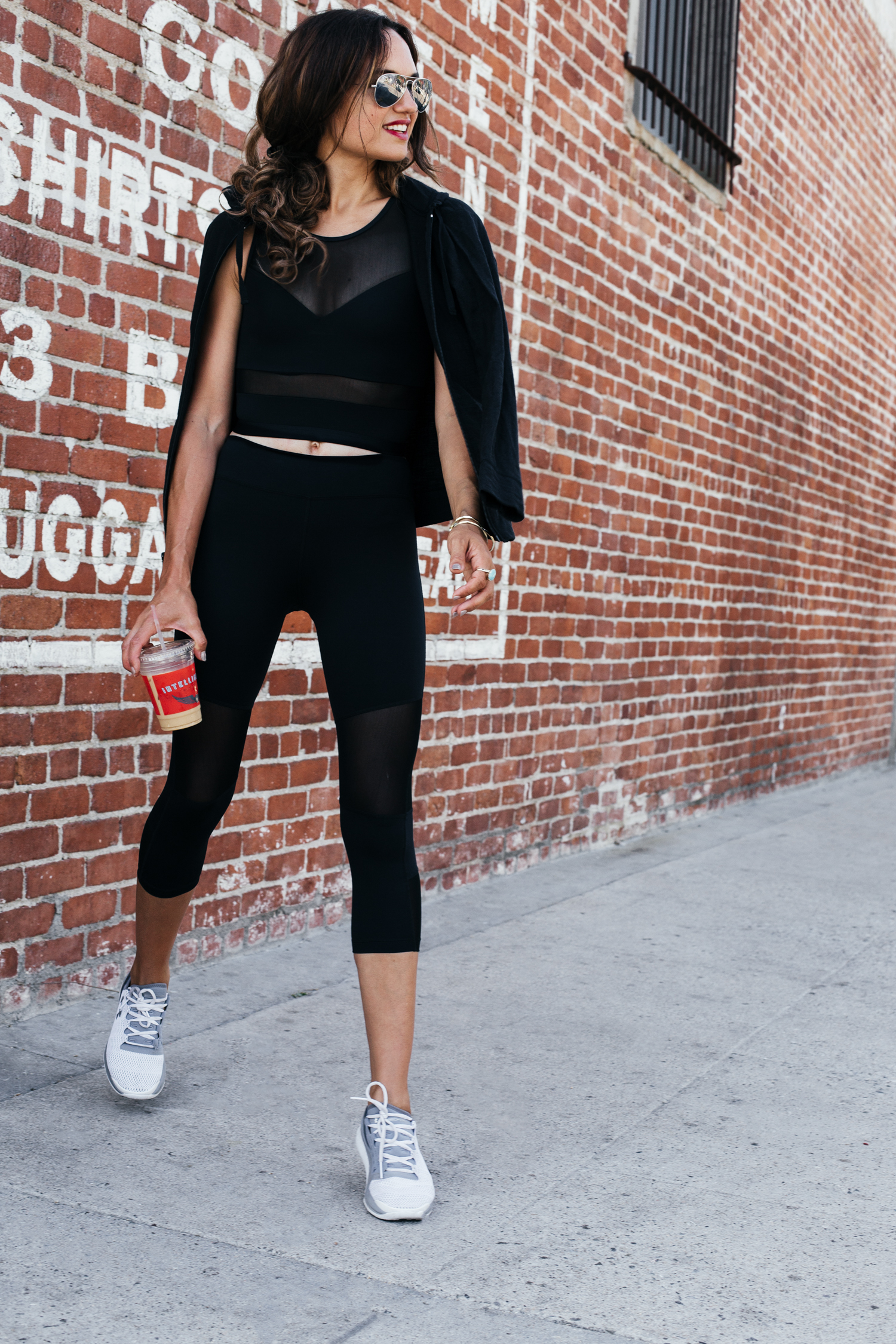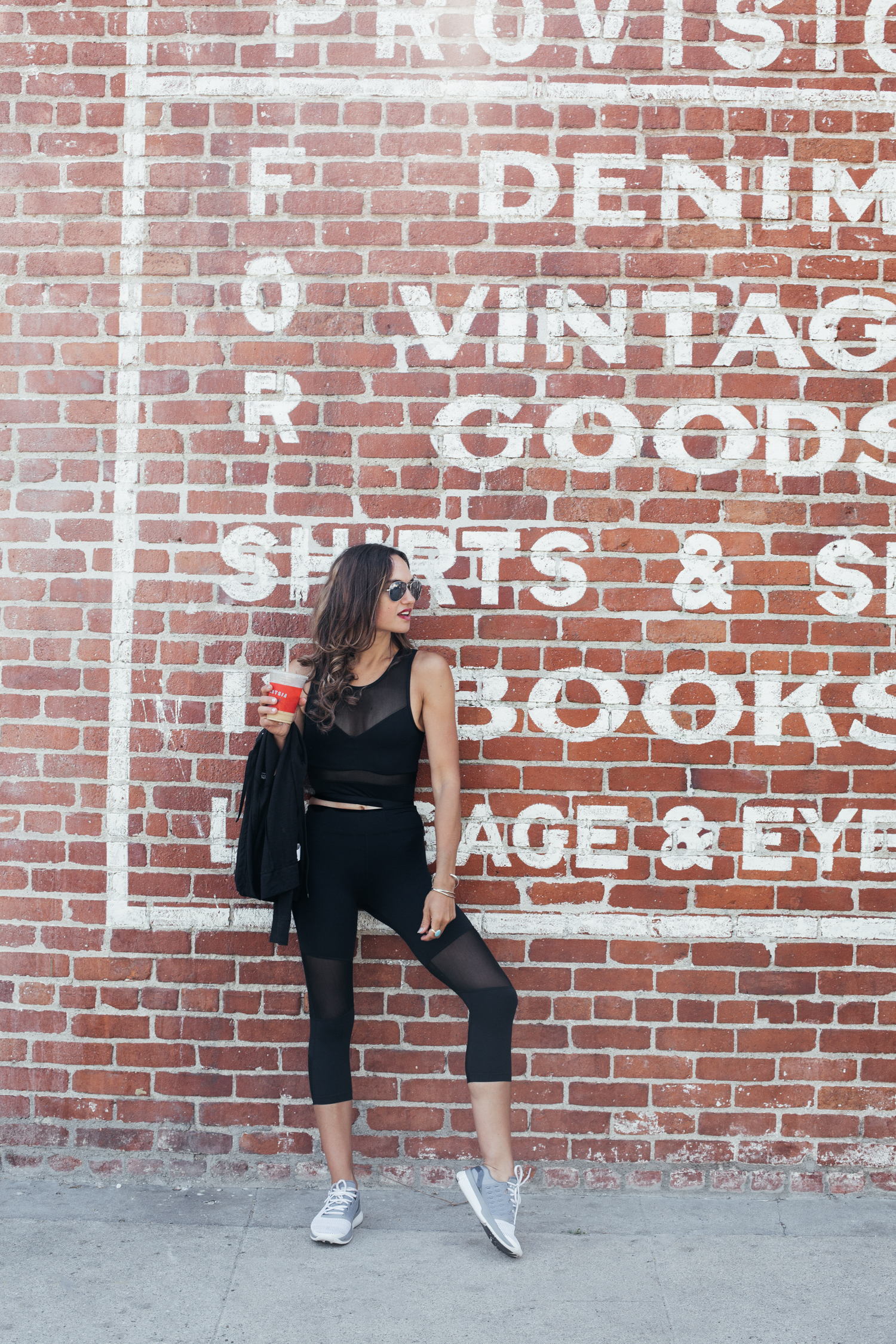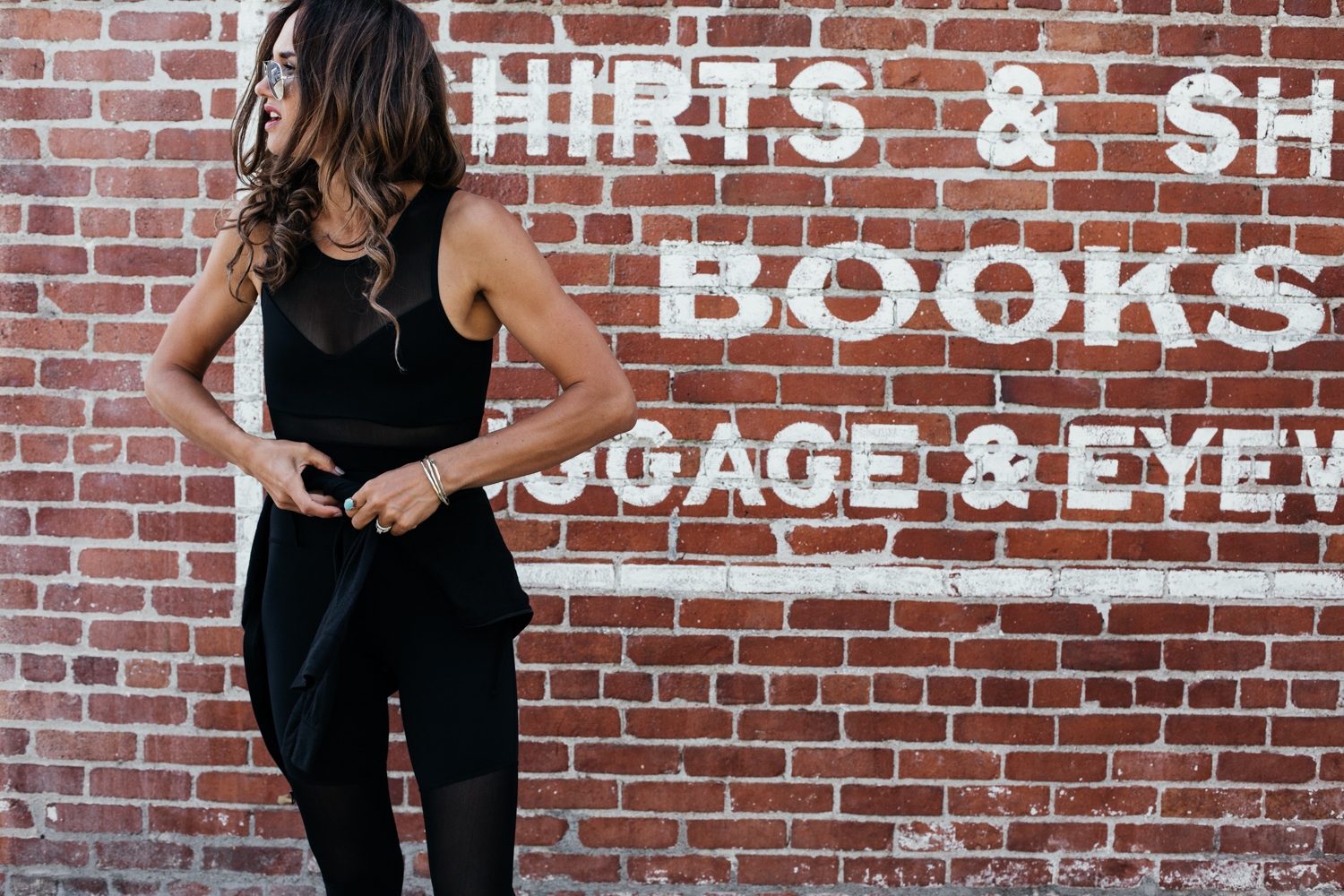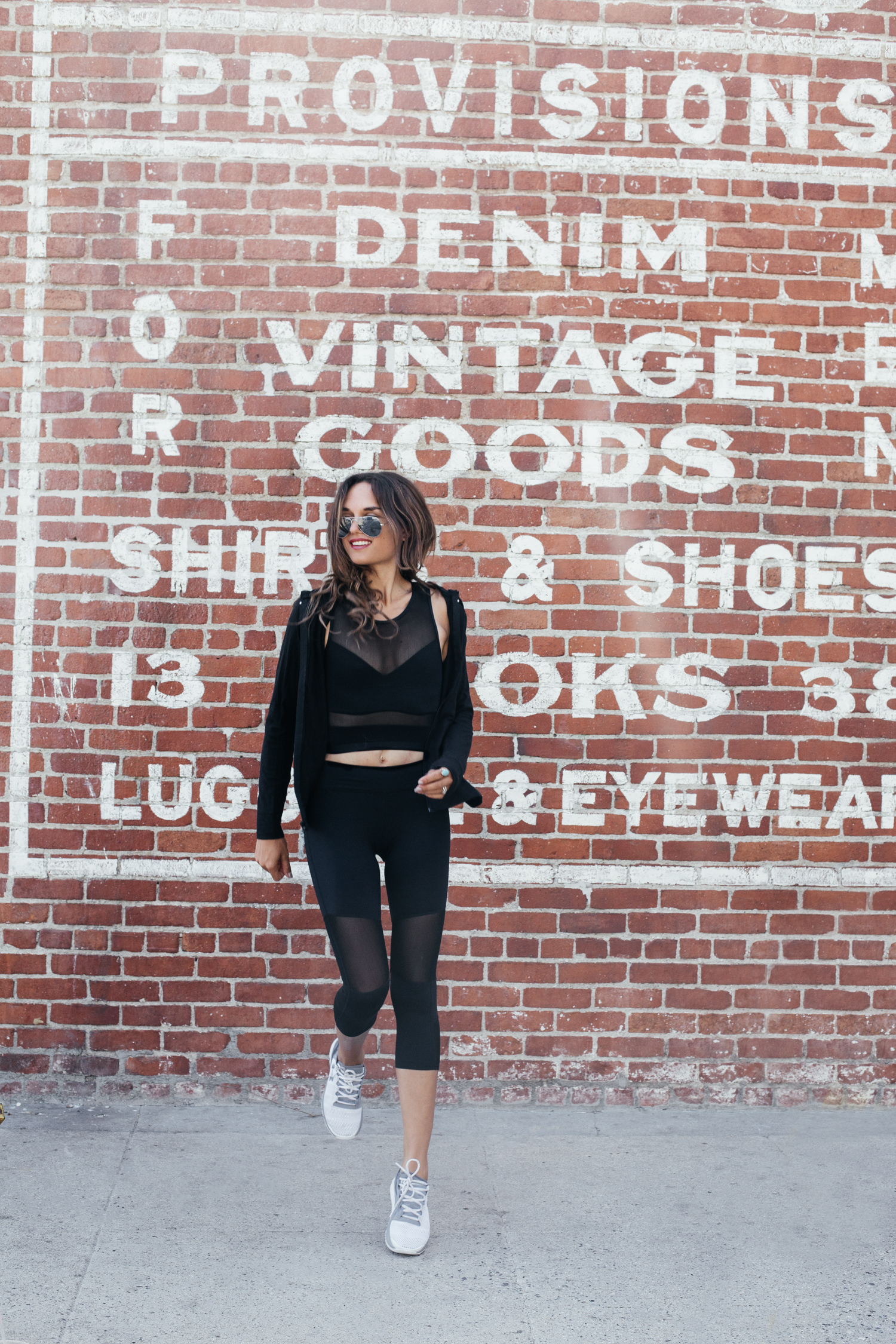 1. Start somewhere. They say it takes two weeks to create good habits. I recently got back into running. So hard. But beyond the benefits to the body, I started to see other benefits  – clearer thinking and better sleep.
2. Run to a fun destination. I'm a bored runner so I need music and a destination. I found I run better knowing I have a destination.
3. Add wall sits to your run. Warning, they're killer! What are they? Lean up against a wall with your feet shoulder width apart and knees are bent at 45 degrees. Hold them for 30-60 seconds. Work your way up to 10 sets. Switch it up. Maybe try jump roping next week. Stay fresh.
4. Add new workout gear. This is probably the most fun part of working out for me. Changing it up with fresh gear like this top and bottom from VARLEY are definitely a game changer. Whatever works to keep you healthy and motivated is the key.
Good Luck! What are your tips to staying motivated?
Top VARLEY SIMILAR TOP:: Bottoms VARLEY:: sneakers UNDER ARMOR ::