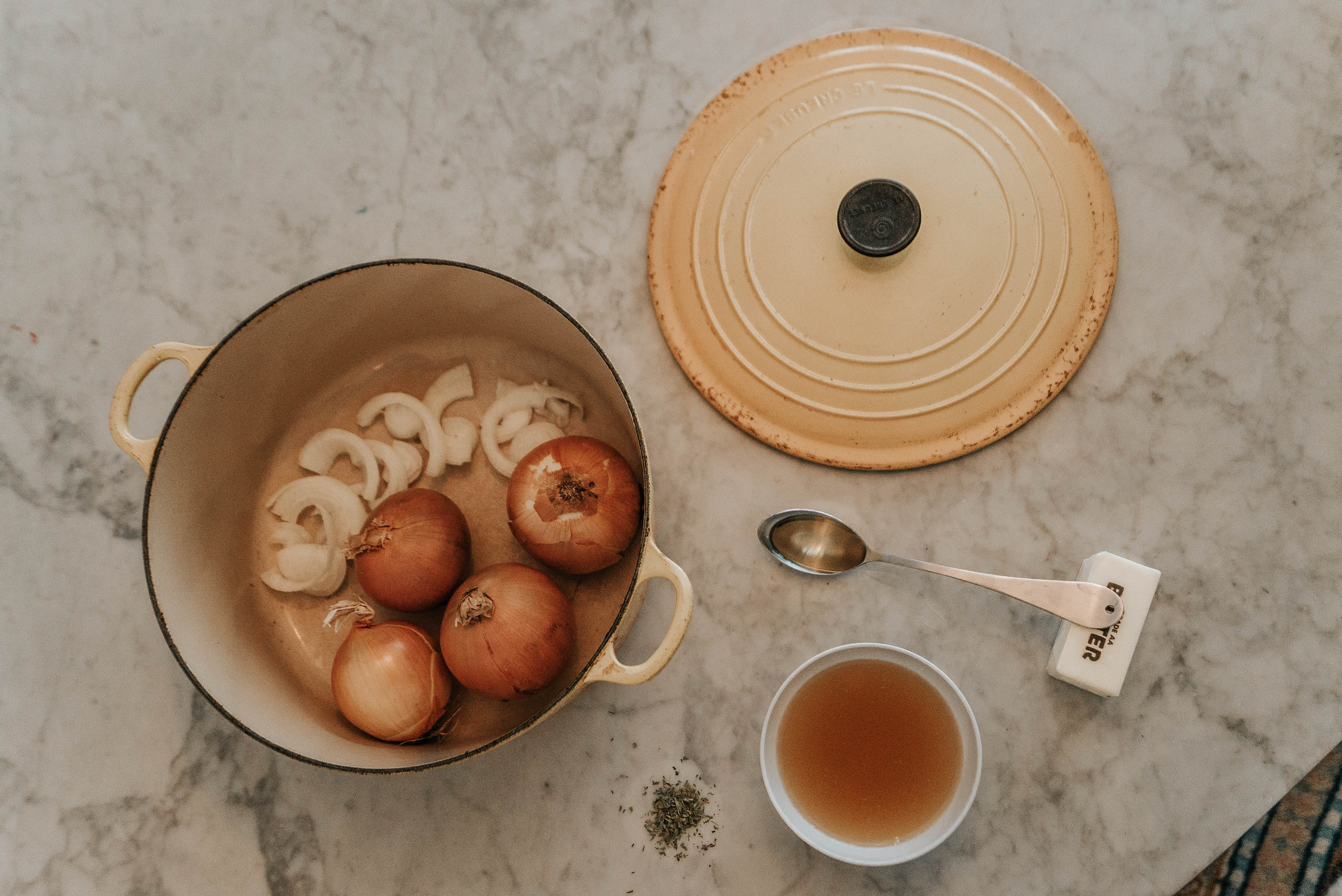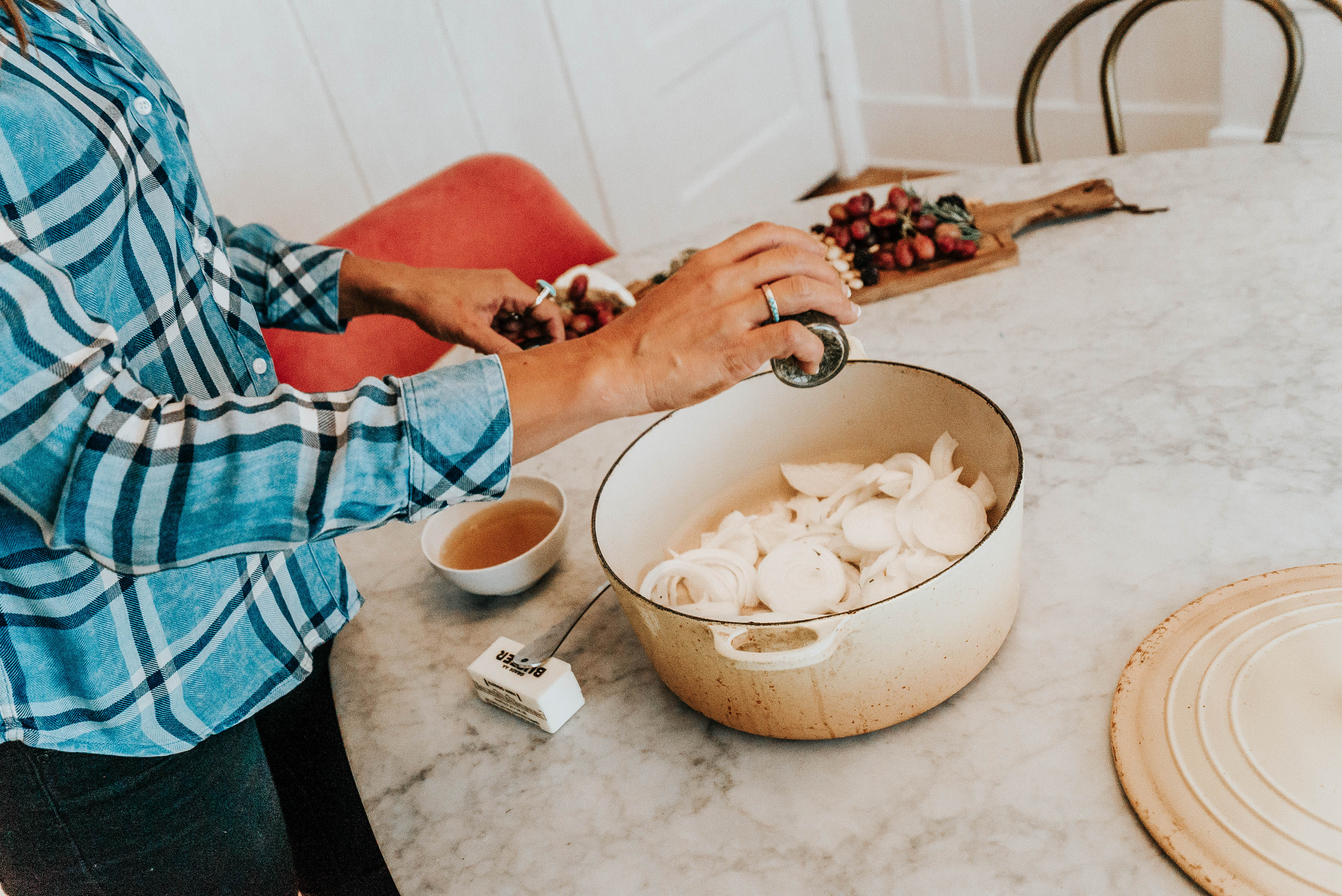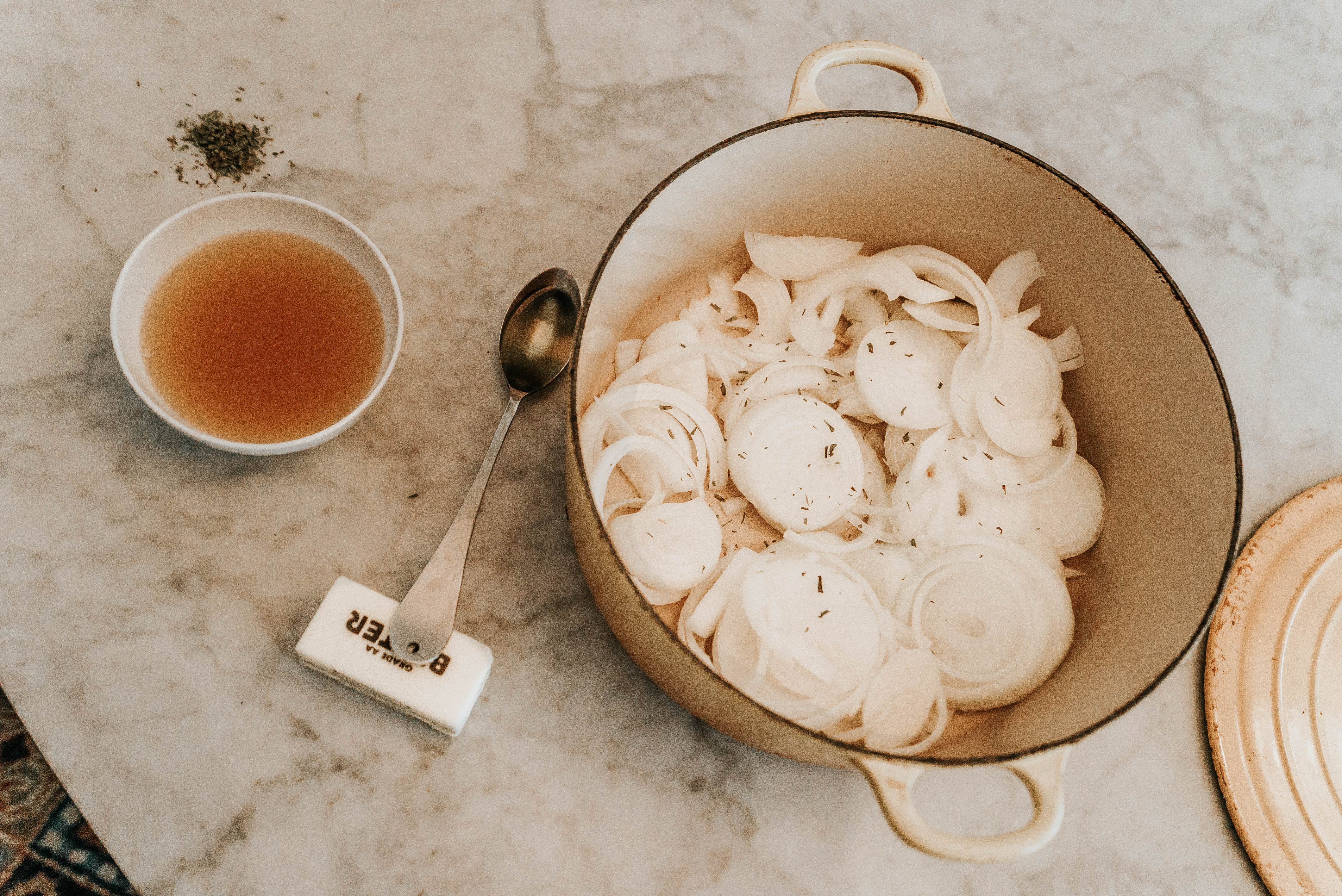 Le Creuset Round Dutch Oven (20% off one item with code UPICK) // Rails plaid button up // Jeans // Bowls Ikea // Cute measuring spoons
One tradition we started that I absolutely love is making French onion soup the day after Thanksgiving. We would get our tree, decorate it and enjoy fresh bread and soup. I recently mentioned we made the soup again this year on Instagram and immediately got requests for the recipe. There's nothing like a yummy bowl of French onion soup. The kids love it and it's only a couple of ingredients. Tip: to reduce tears while cutting onions, place a cracker in your mouth!
Serve with Mozzarella melted on toast.
1/2 cup unsalted butter
2 T olive oil
4 cups sliced onions
4 10.5 oz cans beef broth
2 T dry sherry
salt and pepper to taste
Serve with mozzerella toast
Instructions
– Melt the butter in a large pot on medium heat with the olive oil.
– Once the butter is melted down, add all four cups of onions. Stir constantly until they're translucent, but not brown.
– Add beef broth and sherry and season to taste with salt and pepper. Then, let simmer for 30 minutes.
You can be done here if you'd like and just dip your bread into the soup, but to go the traditional French onion soup route, follow these last few steps.
– Turn on your oven broiler.
– Ladle soup into oven-safe dishes and layer on fresh bread with cheese – we used Mozzarella but you can really use whatever you prefer. Put your dishes on a baking sheet and place in the oven until the cheese bubbles and browns slightly.
And that's it! Super quick and easy and a recipe the whole family will love!
Enjoy!

Deals this week around the web . .
In addition to Williams – Sonoma having a 20% off one item with UPICK, Revolve is having an additional 20% off Final Sale with code YEAREND20,