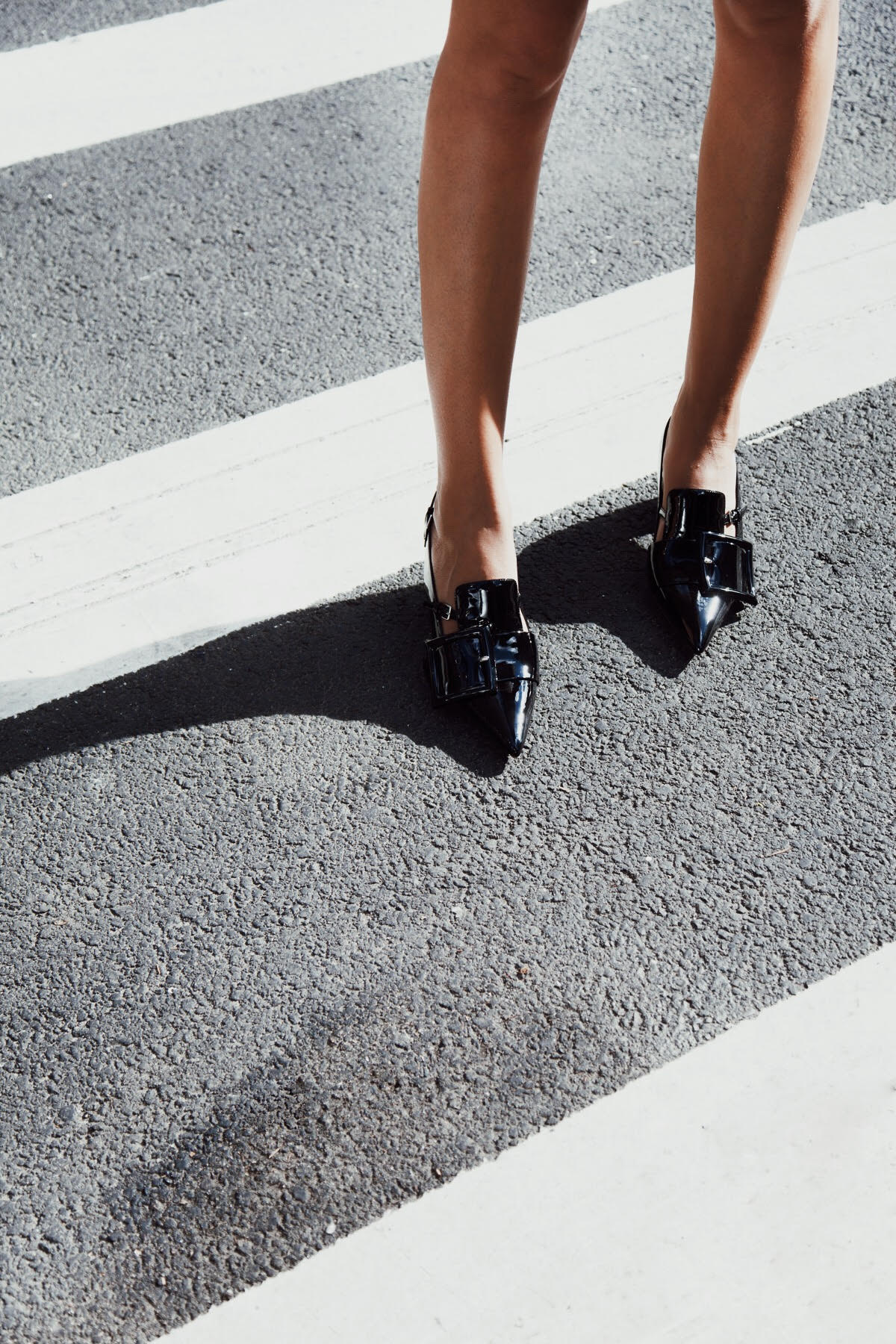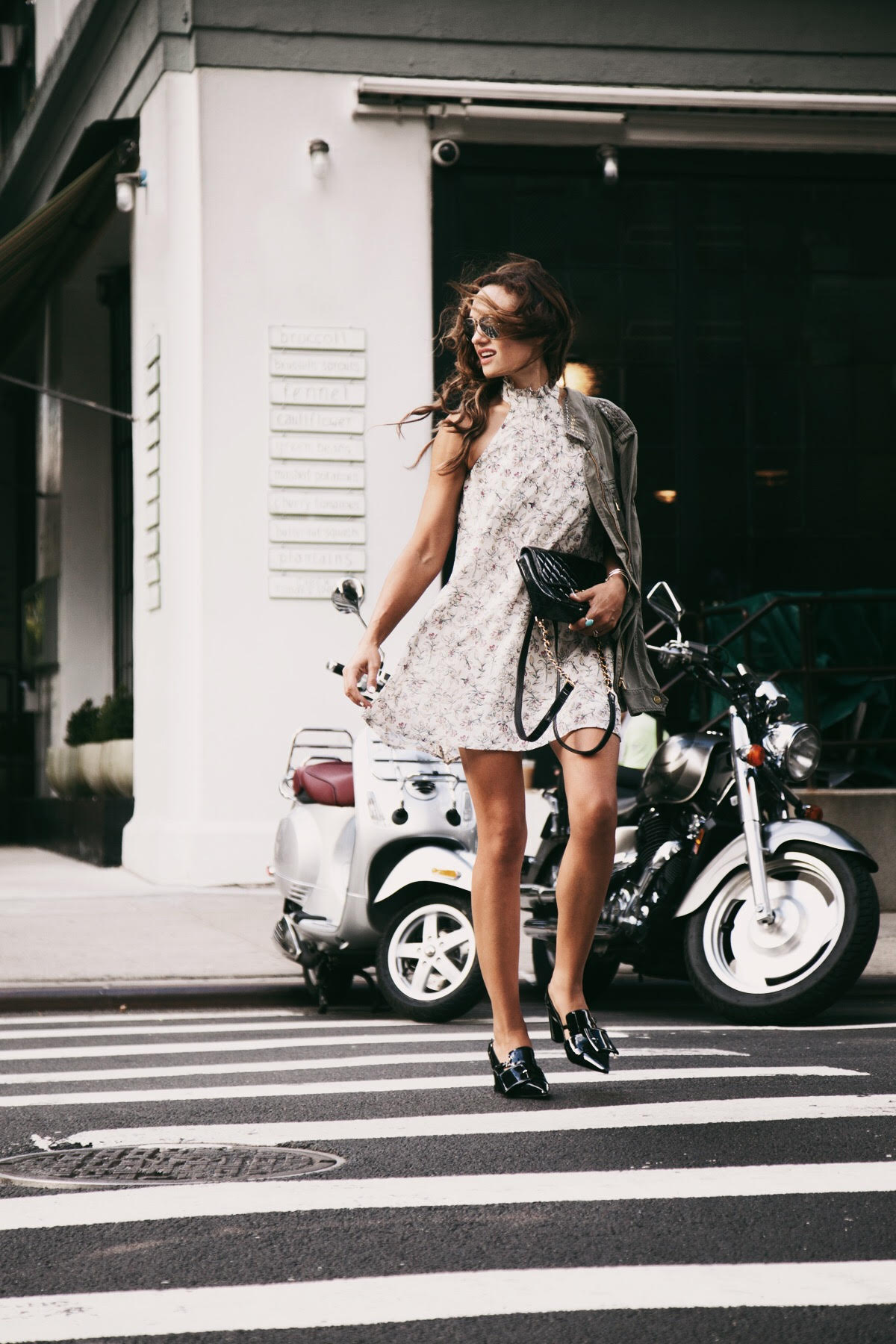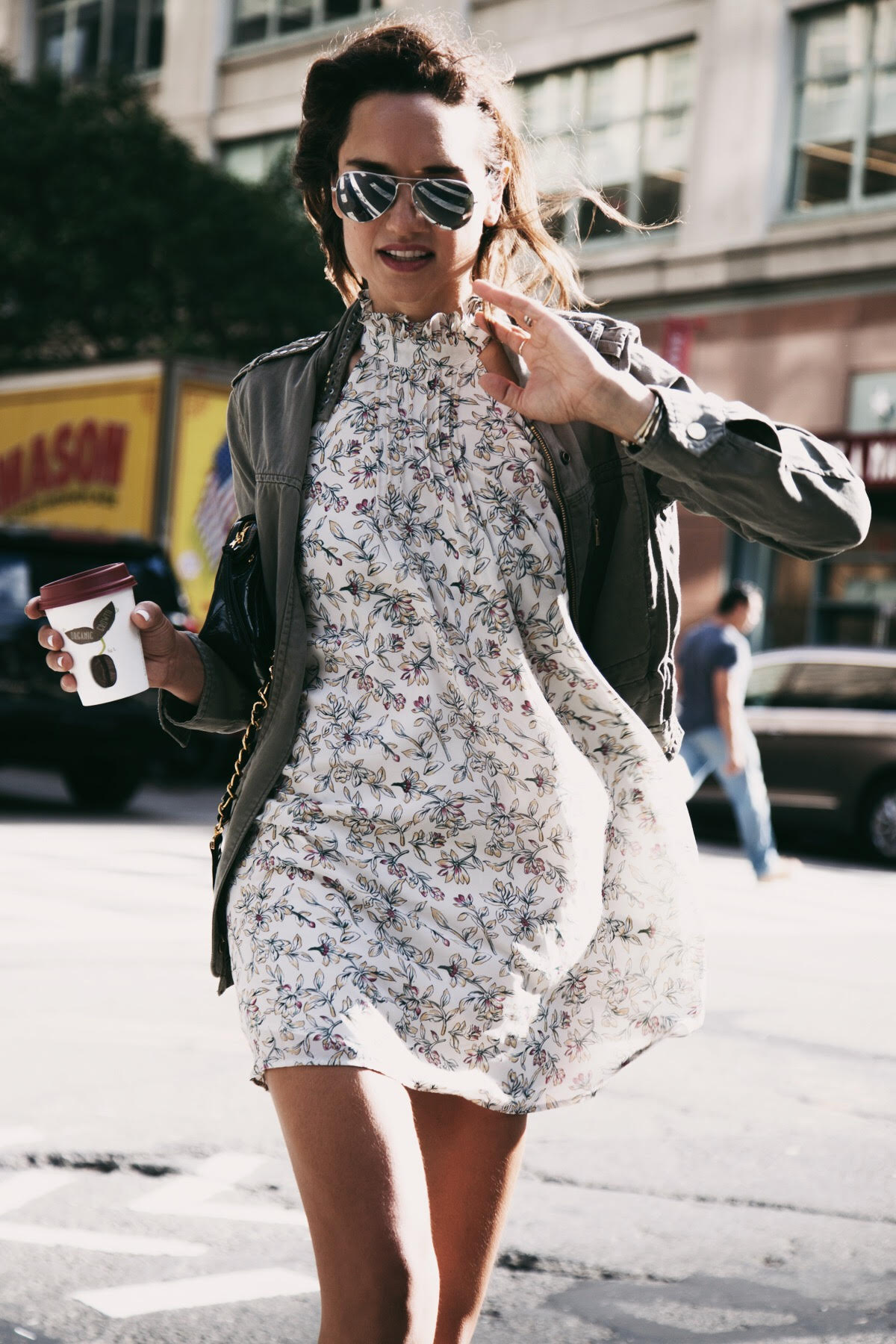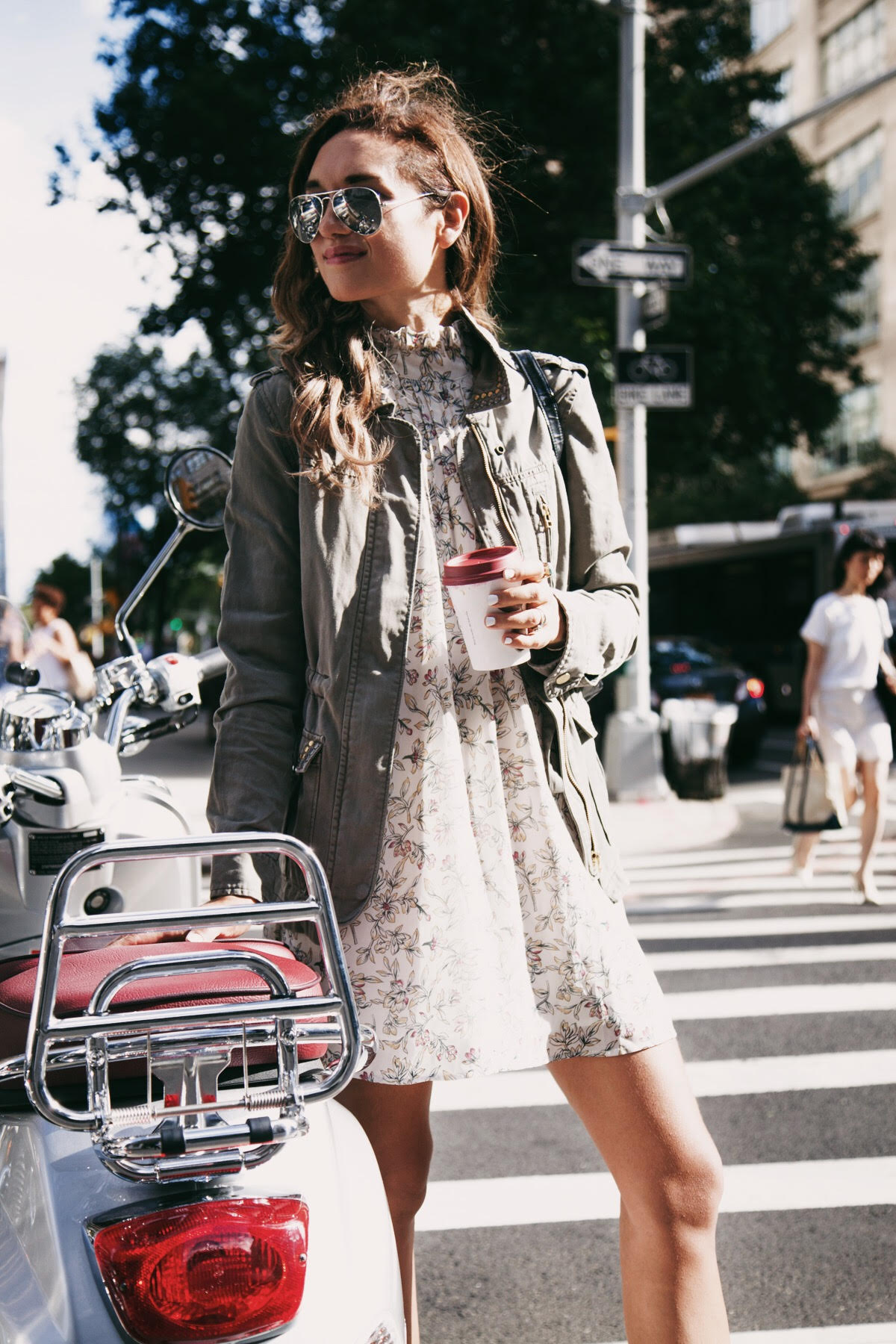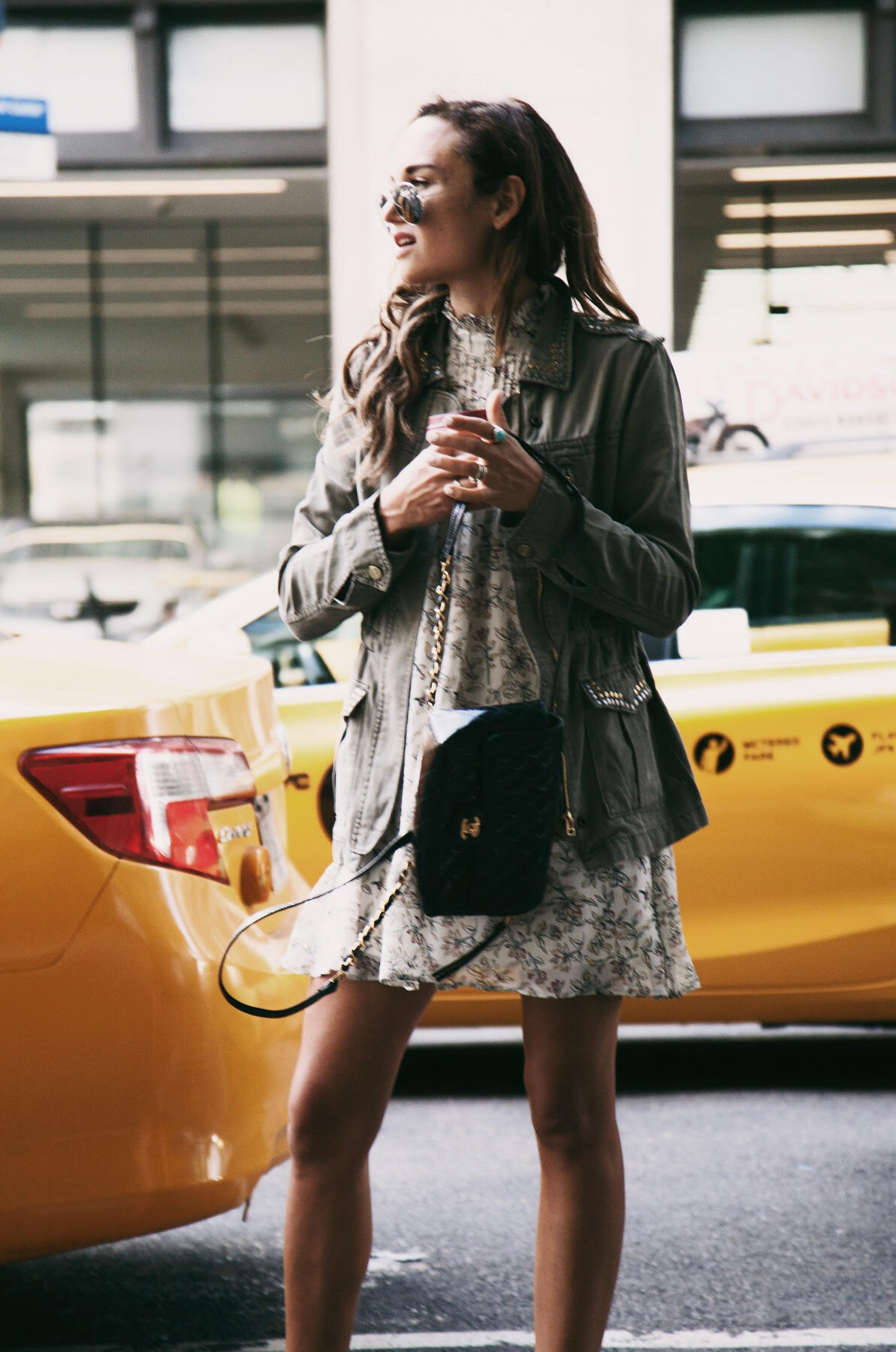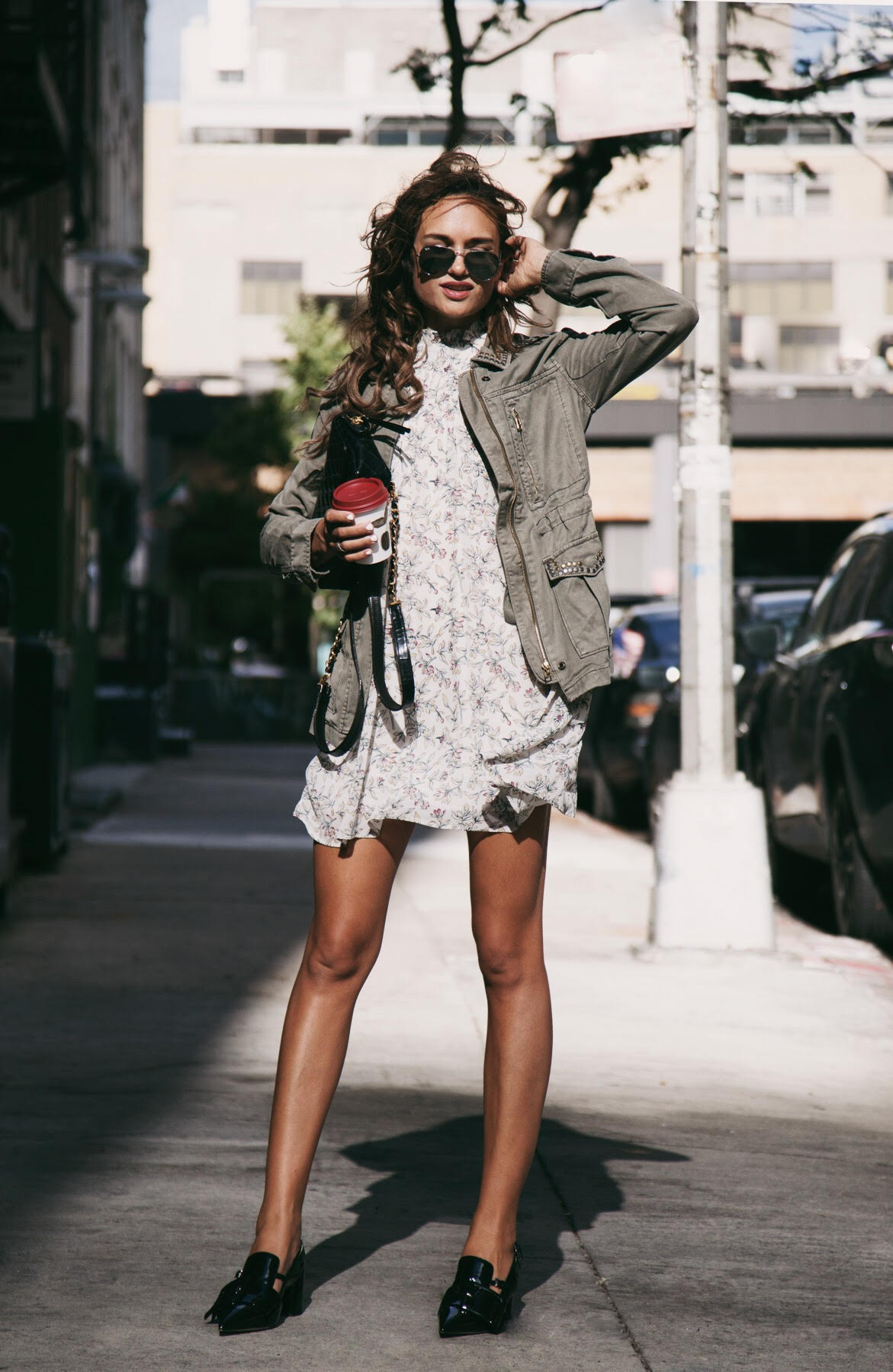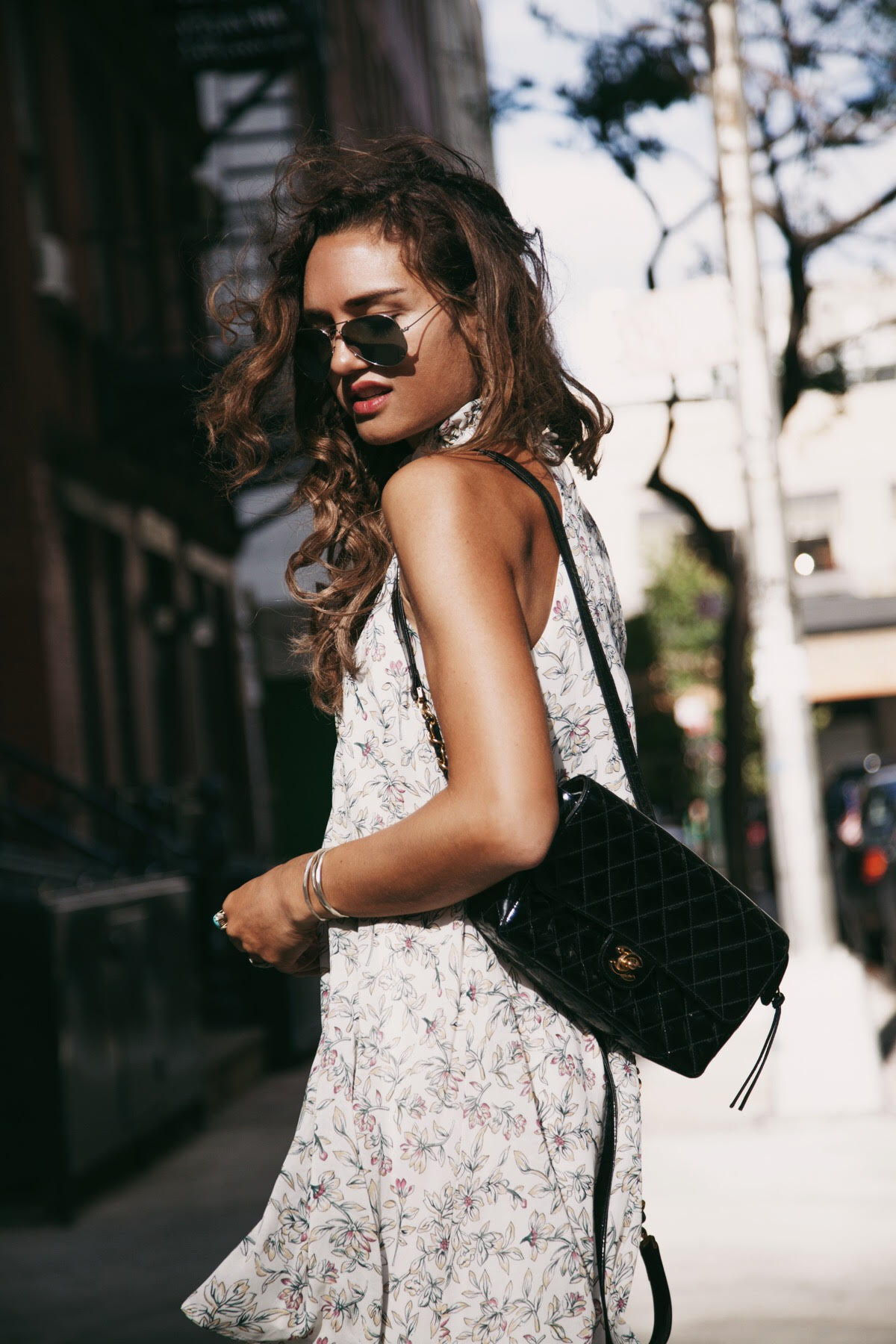 bag CHANEL :: dress JOA (I also like this one) and (this one):: cargo jacket SANCTUARY SIMILAR :: heels MIU MIU 
What were your last google searches?
healthy lunches for kids, bell sleeves, and flights for (NYFW).
How did you start out blogging?
I took selfies and flat lays of outfits over naptime. It was a total creative outlet.
Favorite new discovery?
Clarisonic. I brought home the Mia 3 from New York and I'm obsessed. So are my kids.
Favorite new lip stain that's 100% pure? 
100% Pure lipstain in pomegranate. It's been great for my sensitive skin and dry lips!
Most understated wardrobe ESSENTIAL?
The blazer. It's an instant tummy tuck, face lift to a tired outfit, and fastest way to elevate jeans and loafers. I like this oversize boyfriend version.
What do you like most about your job?
So many things from styling, traveling and to meeting people, but most of all that I get to stay home with my kids and still work in fashion. That's a dream come true.
When do you go back to New York? 
In less than 2 weeks for fashion week. I need to catch up on sleep now! Yeah right.
Fall's most wanted?
Anything leather, suede or chunky knit. Stay tuned for more fall faves.