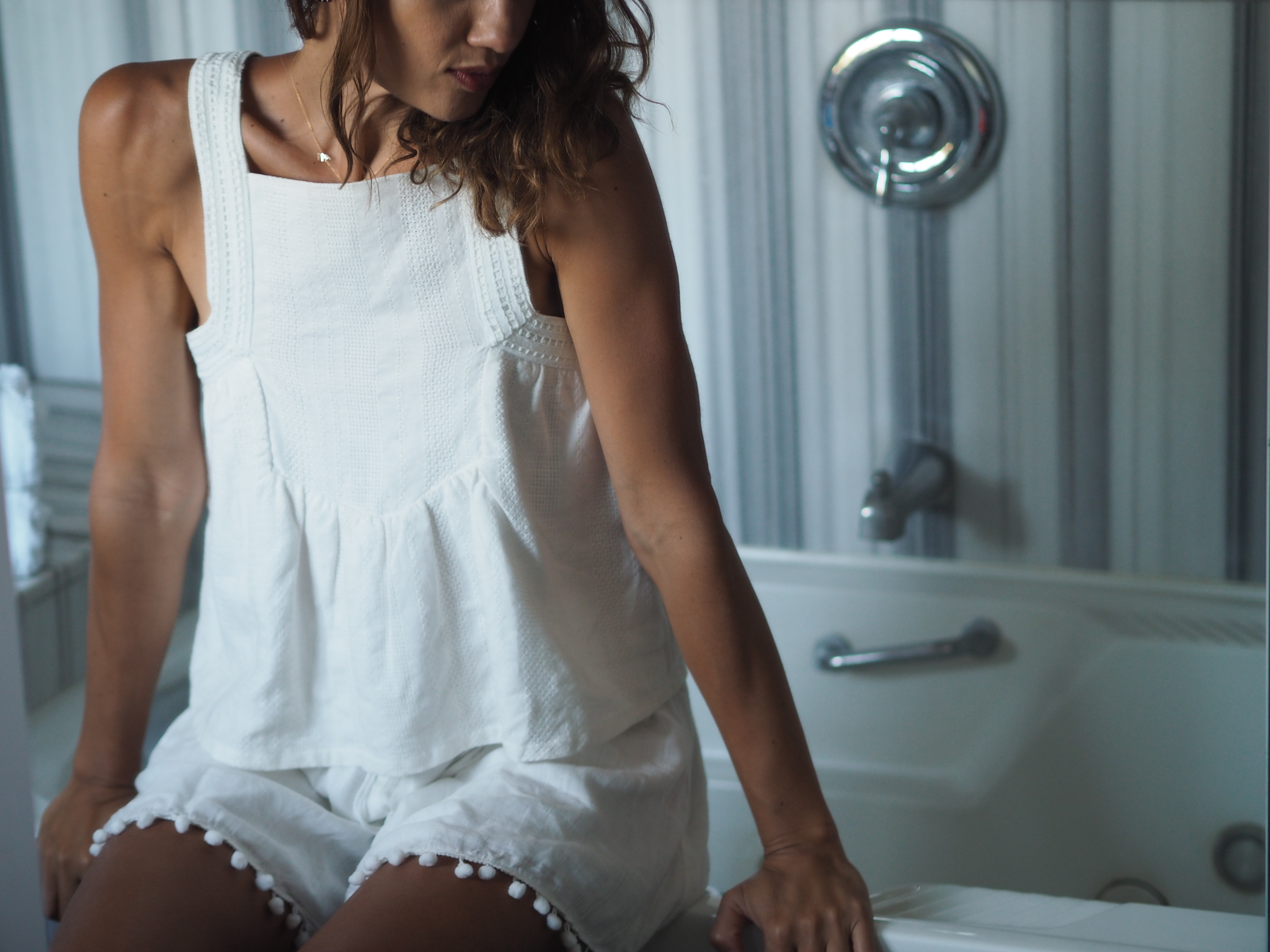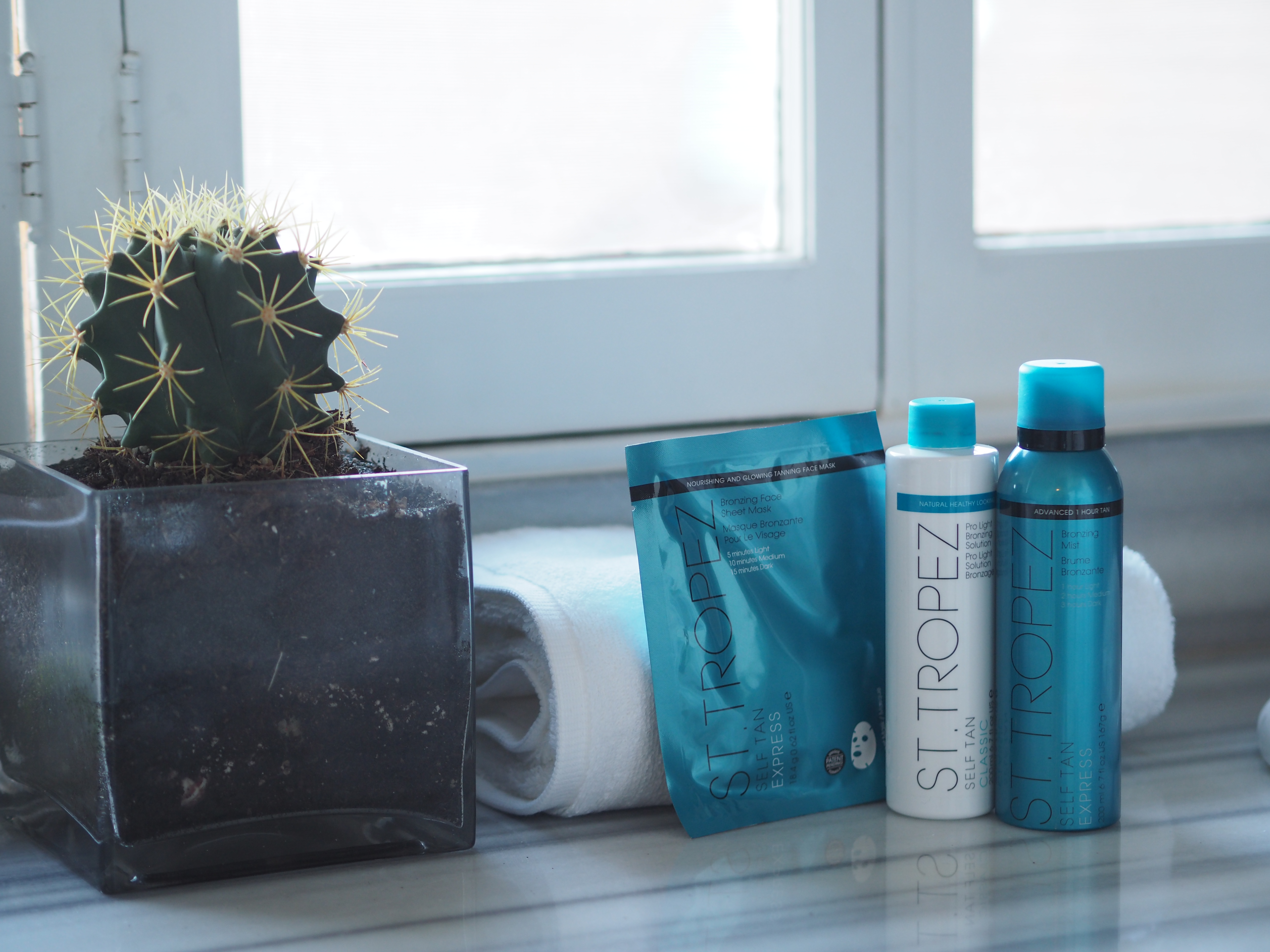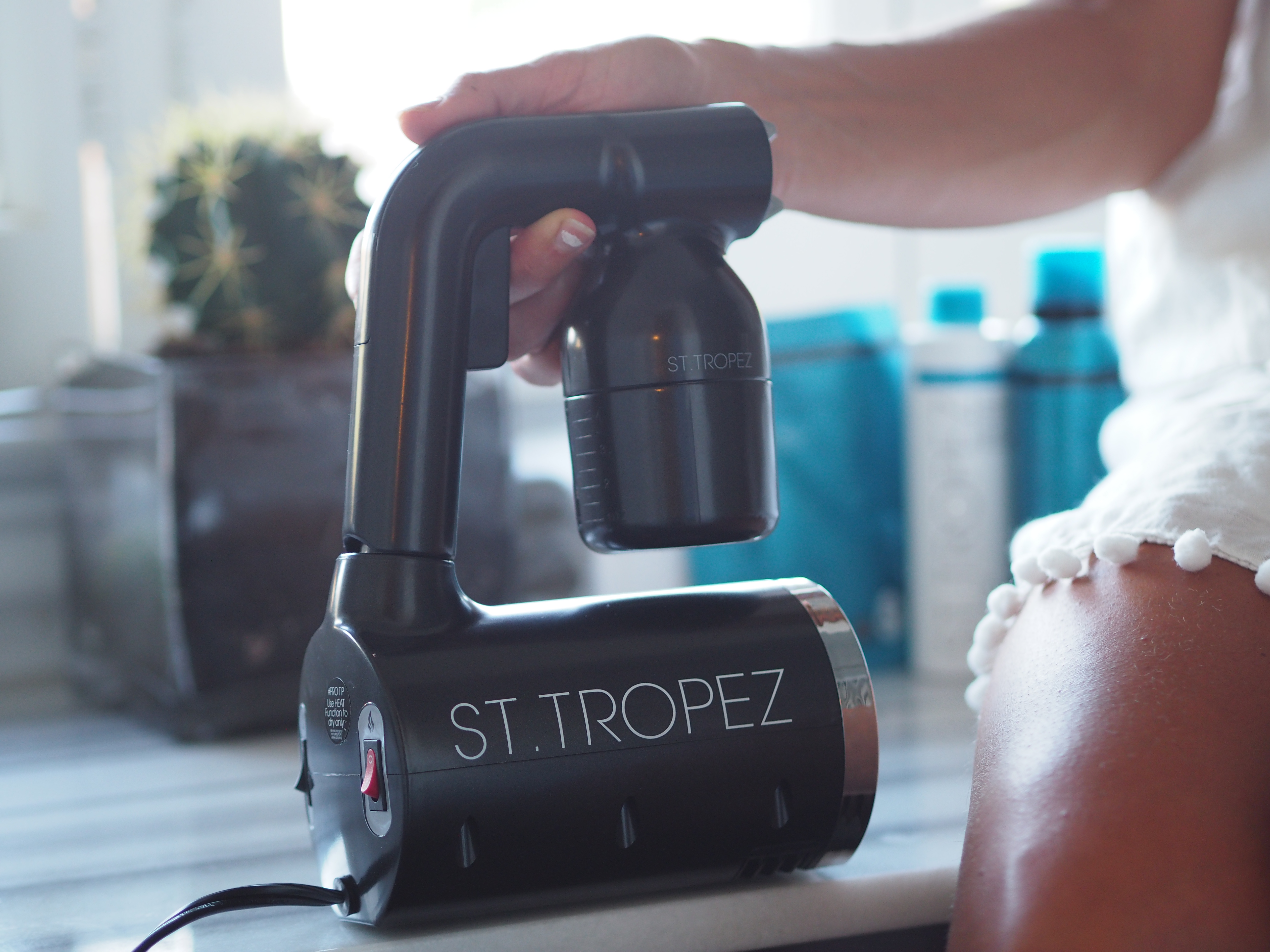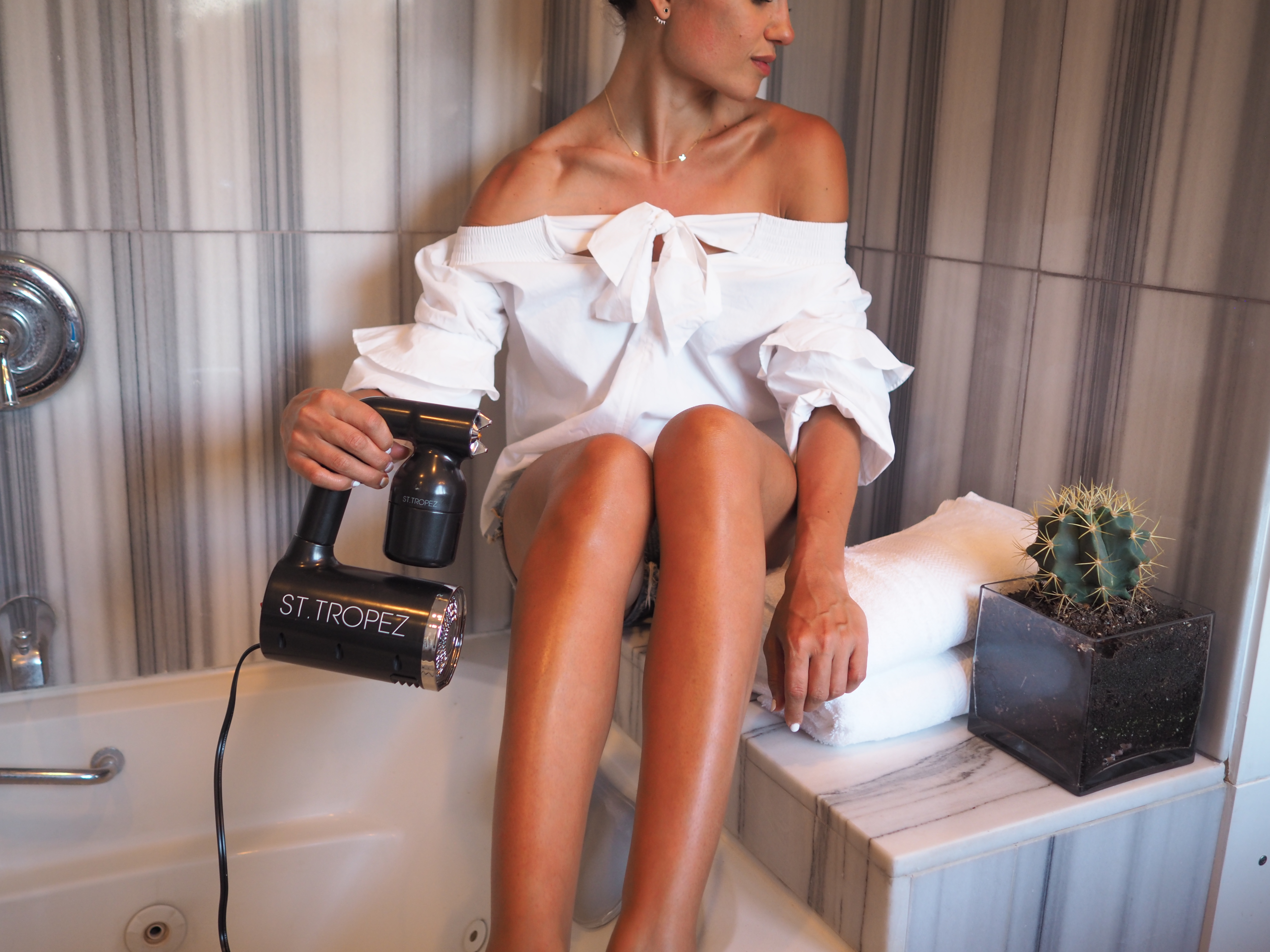 When QVC asked me to test drive their new self tanning device by St.Tropez, I jumped at the chance. I had used St. Tropez self tanning mousse in the past for a quick tan before going out etc. I liked how it didn't leave residue and it was a true tan with no resemblance to an orange. I was sold. I'm not super coordinated so I was a little nervous to try a device. Thankfully,  once I plugged it in and got started, it was easy and the fan almost felt refreshing to my skin. The fan allowed the color to lay on evenly and I love how fast it worked. I have on occasion gone to get a spray tan before a beach day or shooting a new suit, but this eliminates that visit. I am able to easily spray those hard to tan areas without a trip to the salon. I can tan my abdomen and upper thighs without a hitch in the comfort of my bedroom or bathroom. I had hubby spray my backside, otherwise I did it all myself and it was so easy. I'll definitely use it again before date night, a girls night out, or my friends wedding tonight. I'll look like I had a refreshing week in St. Tropez, minus the sand clean-up.
Pro Tips for Tanning:
1. Exfoliate before you begin, you want to start with clean and smooth skin for best results.
2. Waxing should be completed 24 hours prior to tanning.
3. Moisturize elbows, feet, hands and in between fingers and toes and heel. This really makes a difference!
4. Sleep on it. This allows the tan to settle in. Also try and wait 8 hours before taking a shower.
Comment below with your questions and comments about self tanning.
Thank you QVC for sponsoring this post!
machine ST TROPEZ via QVC  :: set of 2 ST TROPEZ refill