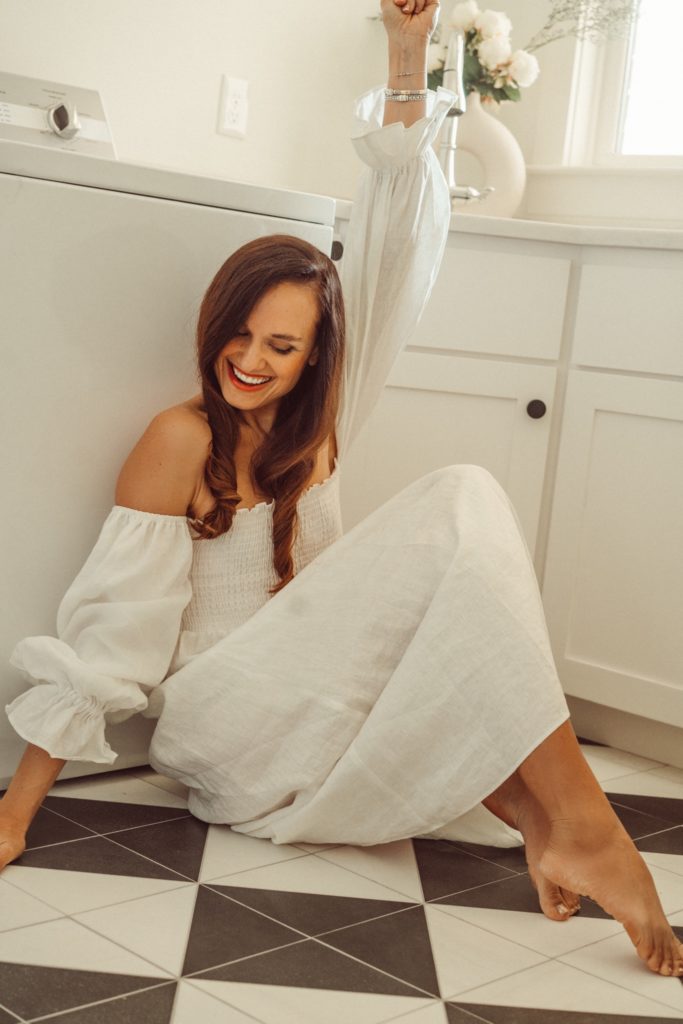 Ok, I really love my washer.
Let me explain. I've had every brand, many front loaders (that smell after many uses and not remembering to leave the doors open) 2 years ago when we bought our first Georgia house, I was in the market for a washer and dryer. I was told to forget all the brands and just purchase a Speed Queen. I tried many distributors and they were sold out and on a major waiting list. As a mom of 5, how can I wait 6 months for a washer and dryer? Since that was out of the question, I went with an LG front loader. The latter of which I never felt cleaned the clothes very well and I was happy to part with it.
Enter the TC5 top loader from Speed Queen, it has a 30min wash option, is heavy duty, no smells, and even Levi realized, "wow mom, you got all the stains out!" I'm a fan.
I did have one hang up the week we moved in, I overloaded the washer with my duvet cover, water spilled all over the floor, and I tripped the line. We had to go down to the basement to reboot the wires. After Reid fixed that, my Speed Queen was back to purring.
Founded in 1908 in Ripon, WI, Speed Queen owned by Alliance Laundry Systems LLC, I was sold on the fact that their washers last 25 years. They're known for their durability which the brand credits to "ergonomic motors, suspension systems, and only the best materials designed to handle wear, tear, and abuse."
Which one did you get?
Speed Queen TC5 Classic top load
Model:TC5003WN
SKU:6505836
Does the lid lock?
No, the lid doesn't lock.
Pros
One of the big pros is that you get clean clothes in about 30 min! Many of my readers raved about the quality of this commercial washing and dryer, and mentioned how they work for warranty companies and never get calls for Speed Queens.
Cons
It can be loud when in use, so I close the door.
What do you think, have you tried a Speed Queen?