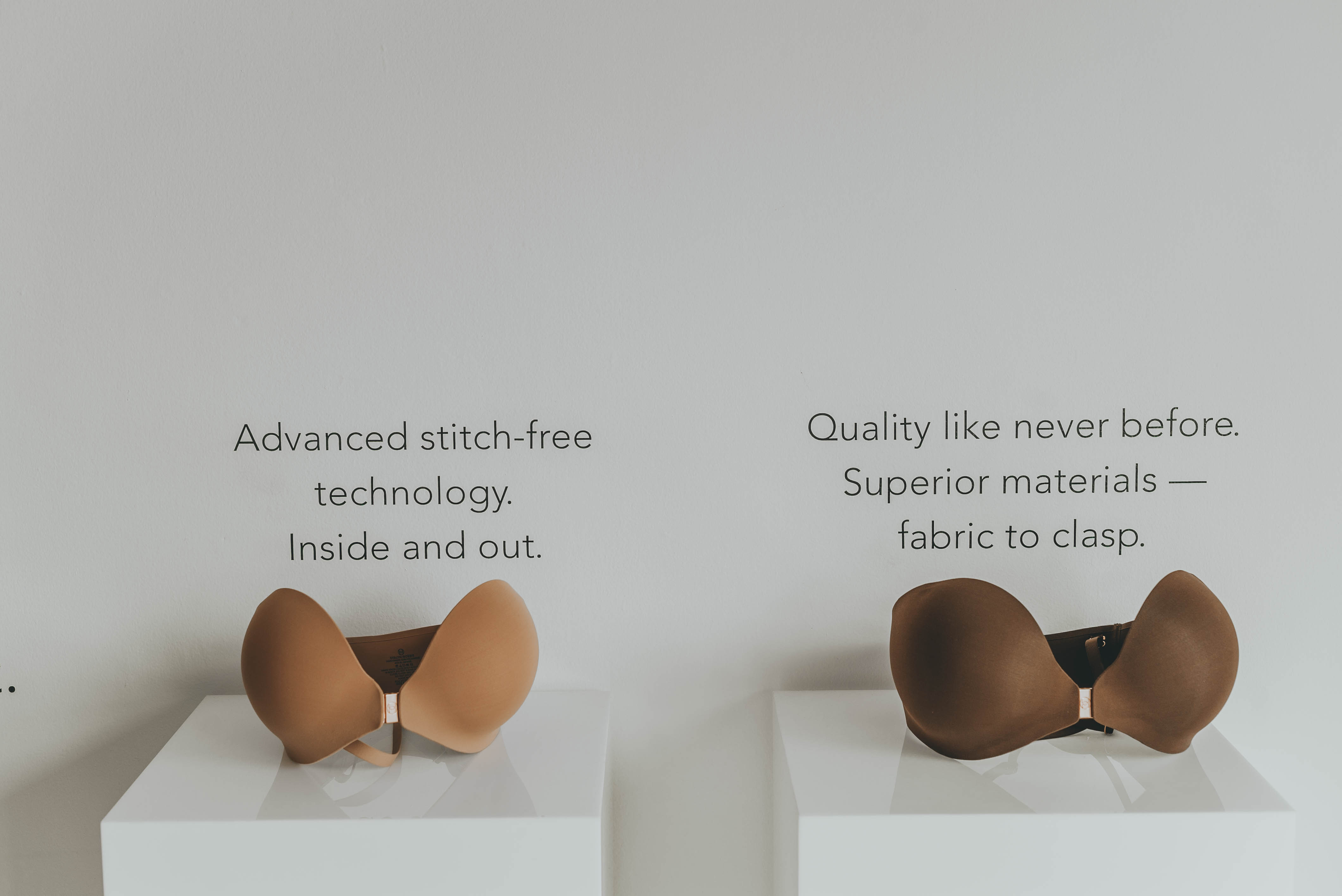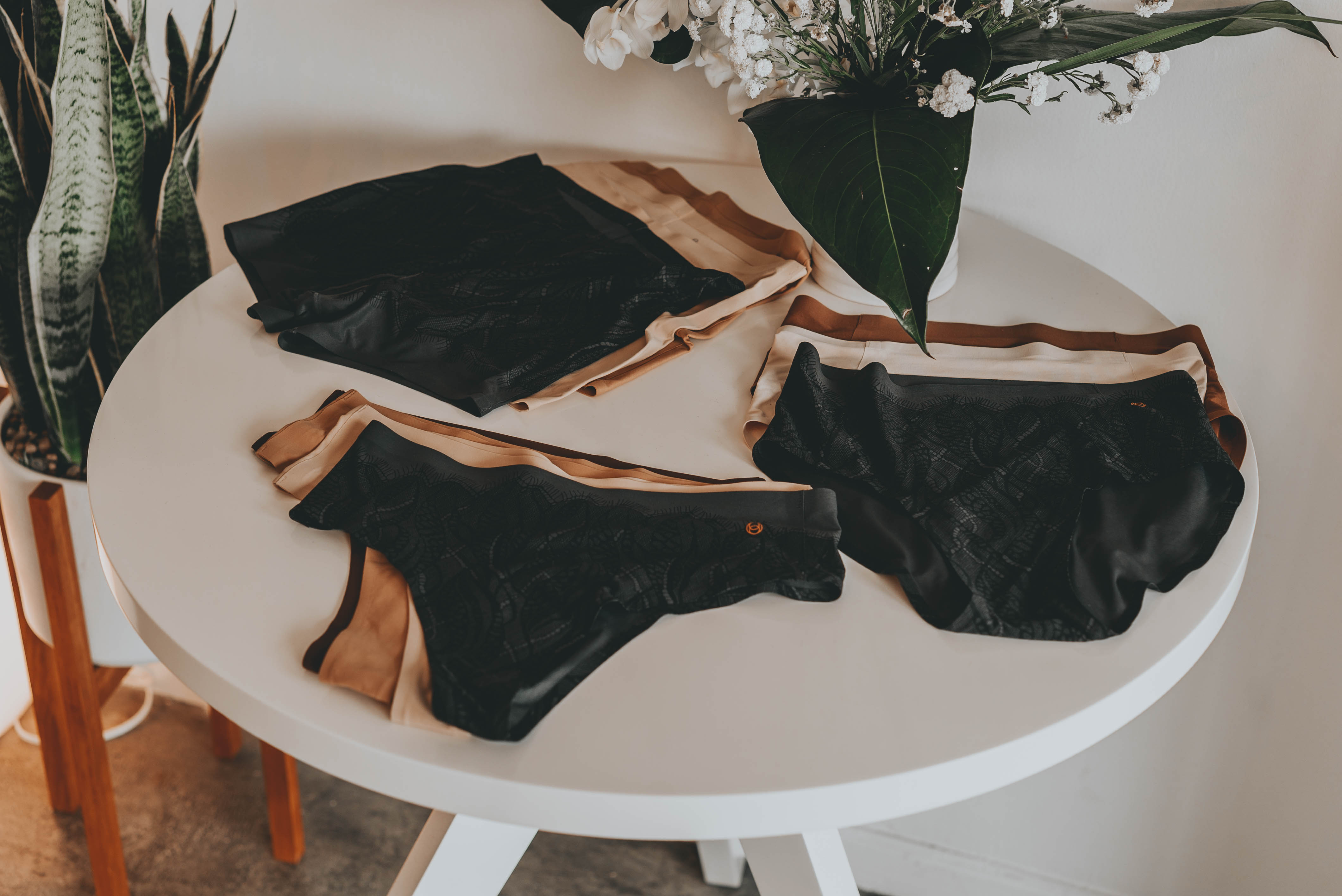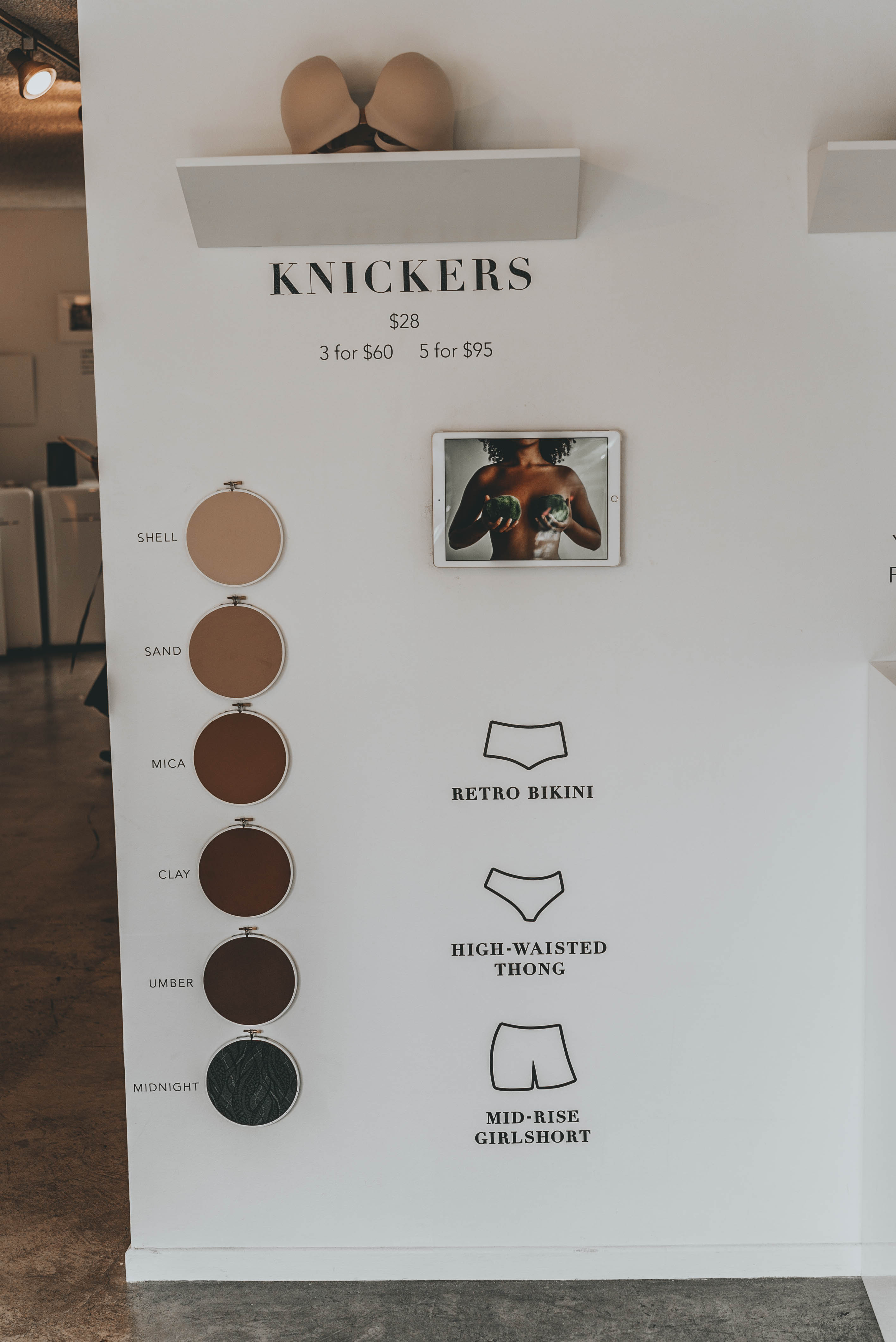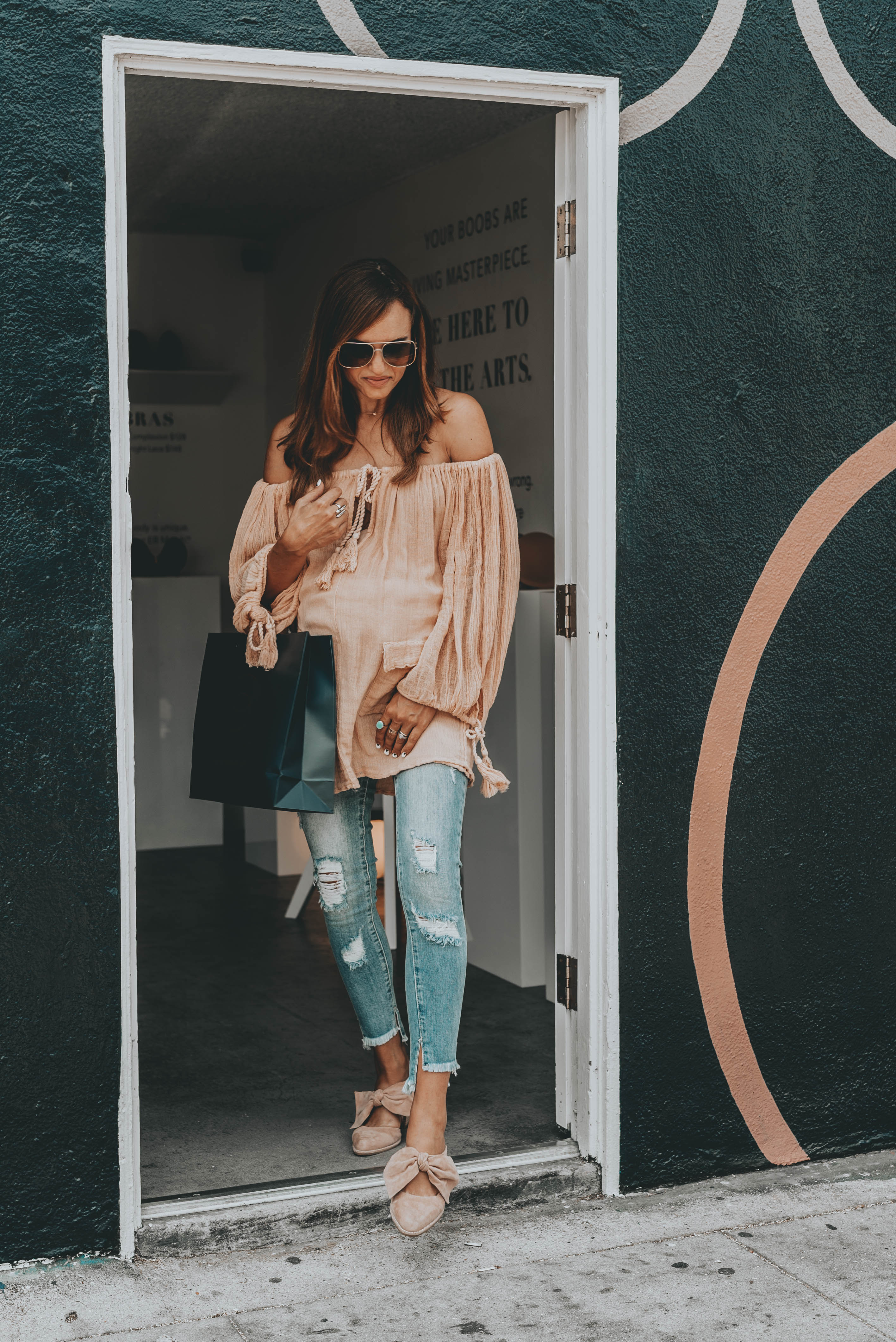 I recently went to Evelyn Bobbie for the first time and it was like nothing I had ever experienced before while shopping for a new bra. I was greeted by a friendly staff and a light and airy ambiance. Since the family came along, my kids were offered water and ushered to the back area where they played "look for Lloyd the LEGO" with daddy. On their way out, they cleverly spotted Andes mints in a cute bowl and sneakily over-stuffed their pockets, thinking I wasn't watching.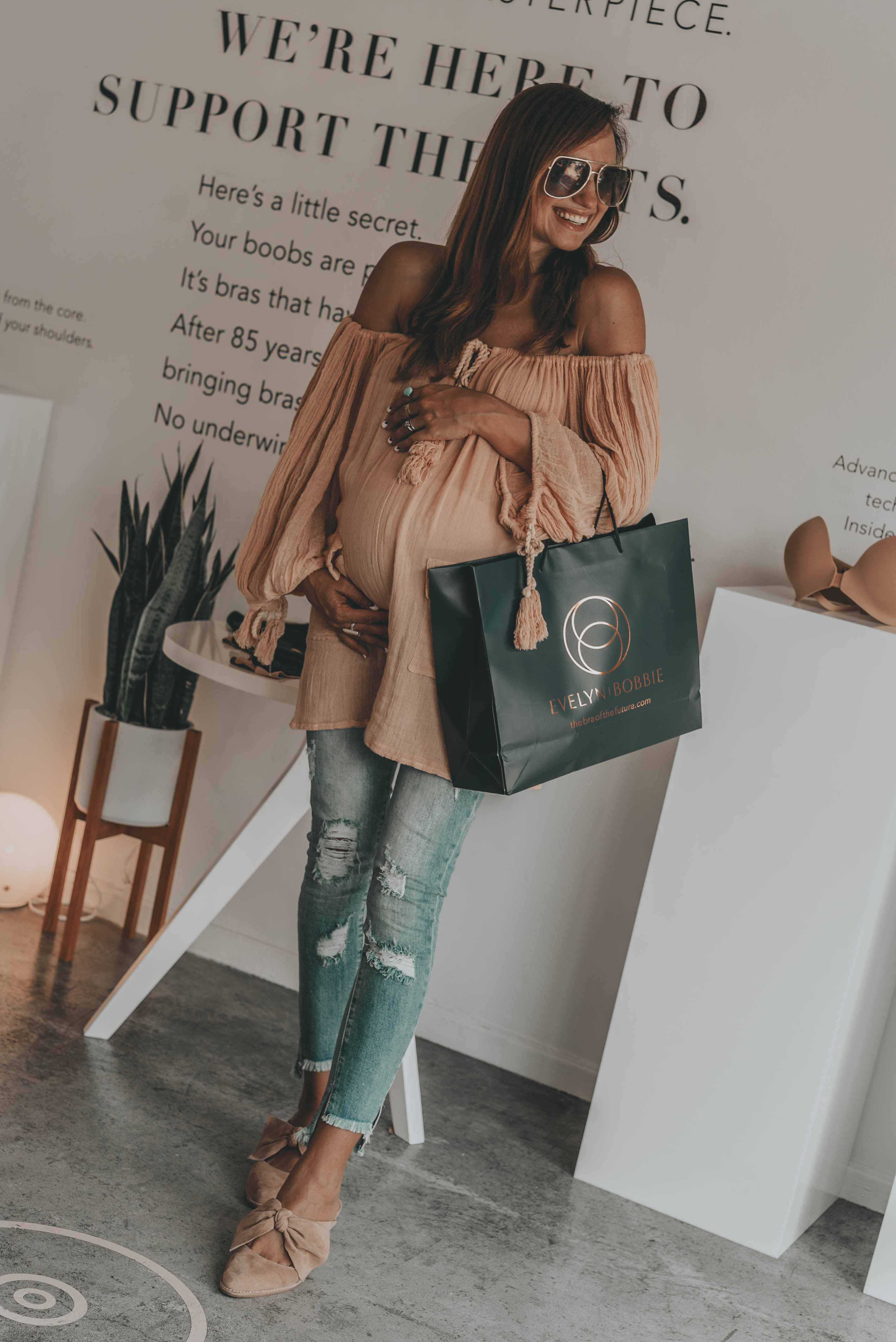 Ha! When they were squared away, Nicole, the manager, showed me to a changing room where I entered my email and name into an iPad and was given an ice cold Pelegríno. From there, I was measured over my bra. Nicole informed me of a couple interesting facts:
70-80% of women are not wearing the right sized bras. 

EB fit is found by a professional fitter who uses 6 measurements to find the perfect fit. 

A woman should check every 6 months for a new bra fitting. That's how much our breasts change!
What's the bra made out of you ask? A mold made from memory foam with a rubber core. 
No wire, just rubber that molds to your shape. 
I must say, it's an investment, but look at it this way – it's like your favorite jeans or a white tee. You may own 100, but you wear maybe 5 a year? Invest wisely.
 If you read my blog, you know I love investment buys. So what are you waiting for? Get a free sizing scheduled! 
The Portland-based Evelyn Bobbie pop-up is in Venice till Sept 7, and online 365 days a year, 24/7.
If you're curious how to buy online, EB has a tool to look up your current size. You start a quiz and they find your match. If it's somehow off, there's free shipping, free returns, and 100% guaranteed.
Thank you Evelyn Bobbie for sponsoring this post! 
Learn more about the Venice Pop-up HERE
To those curious as to what I got, I went home with a bra in MICA, and knickers in MICA as well. I liked the color!
Click here
for your personalized fitting!