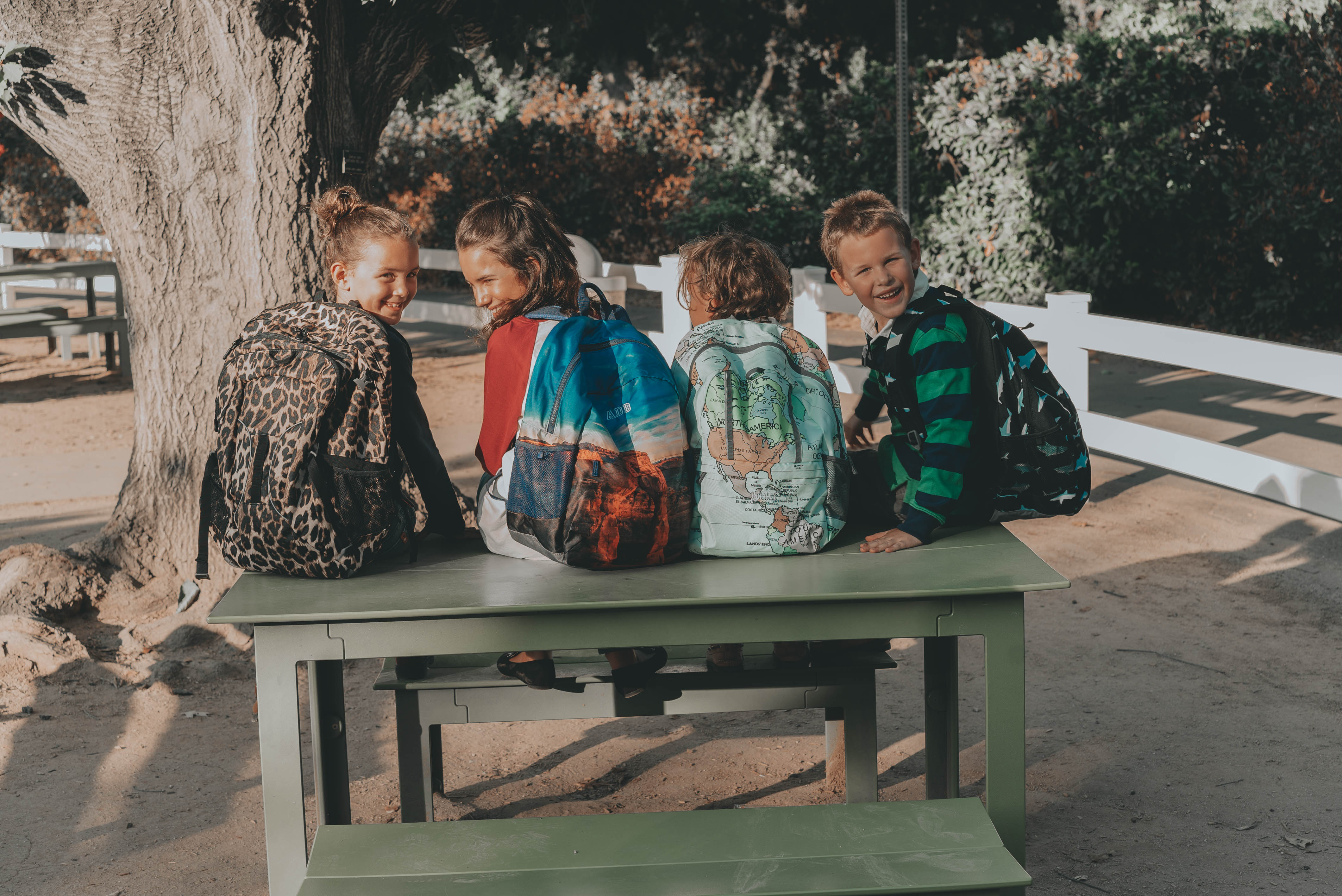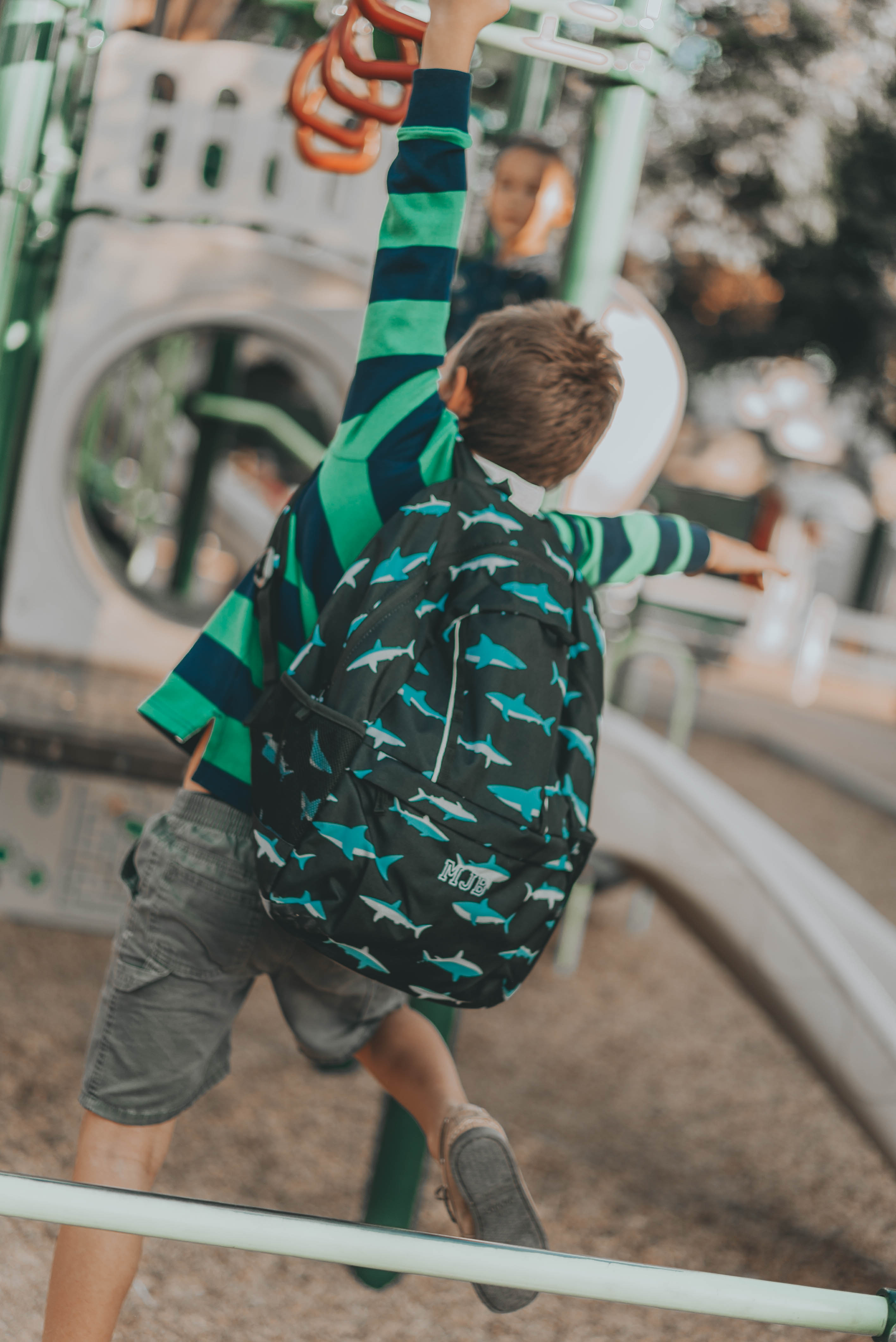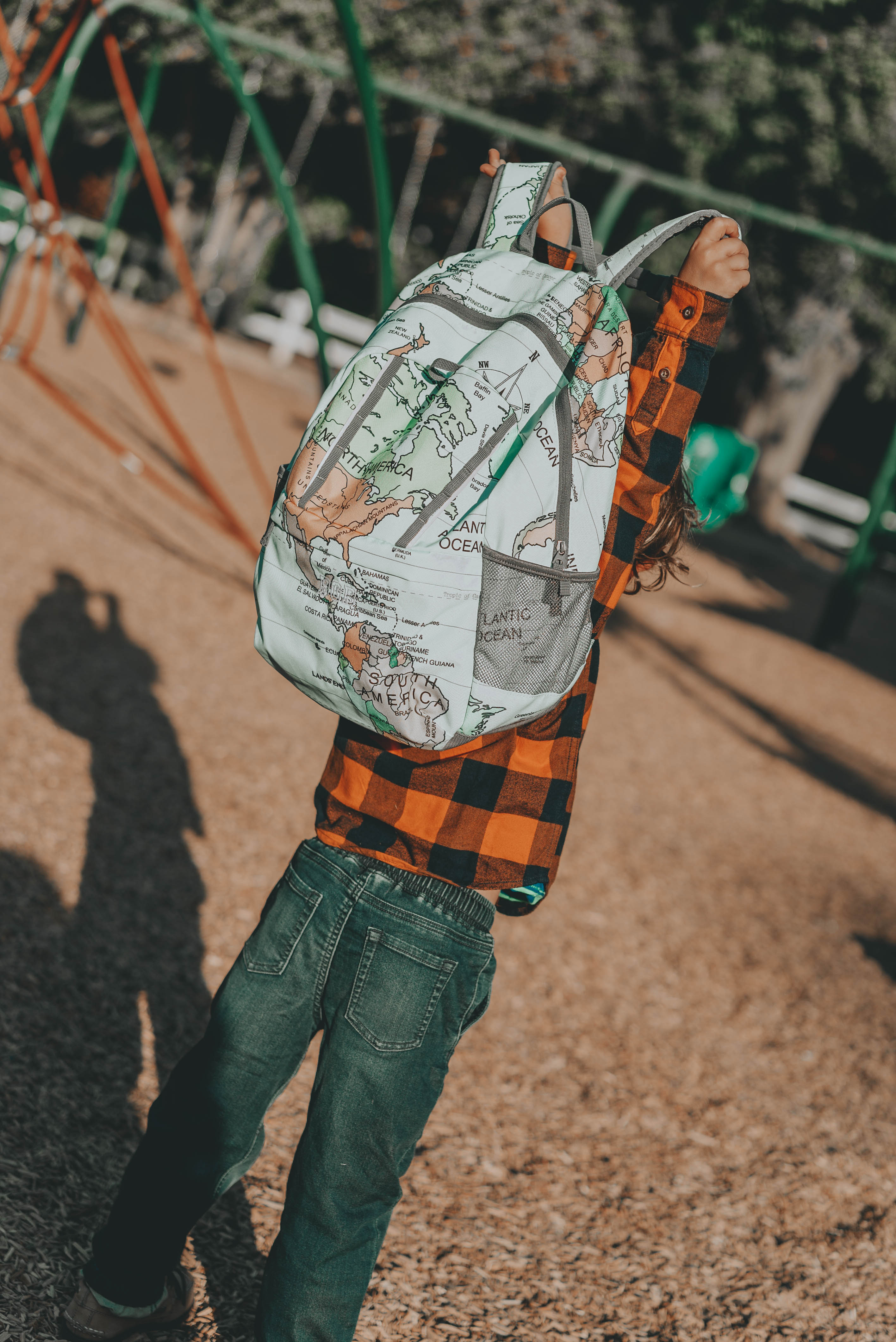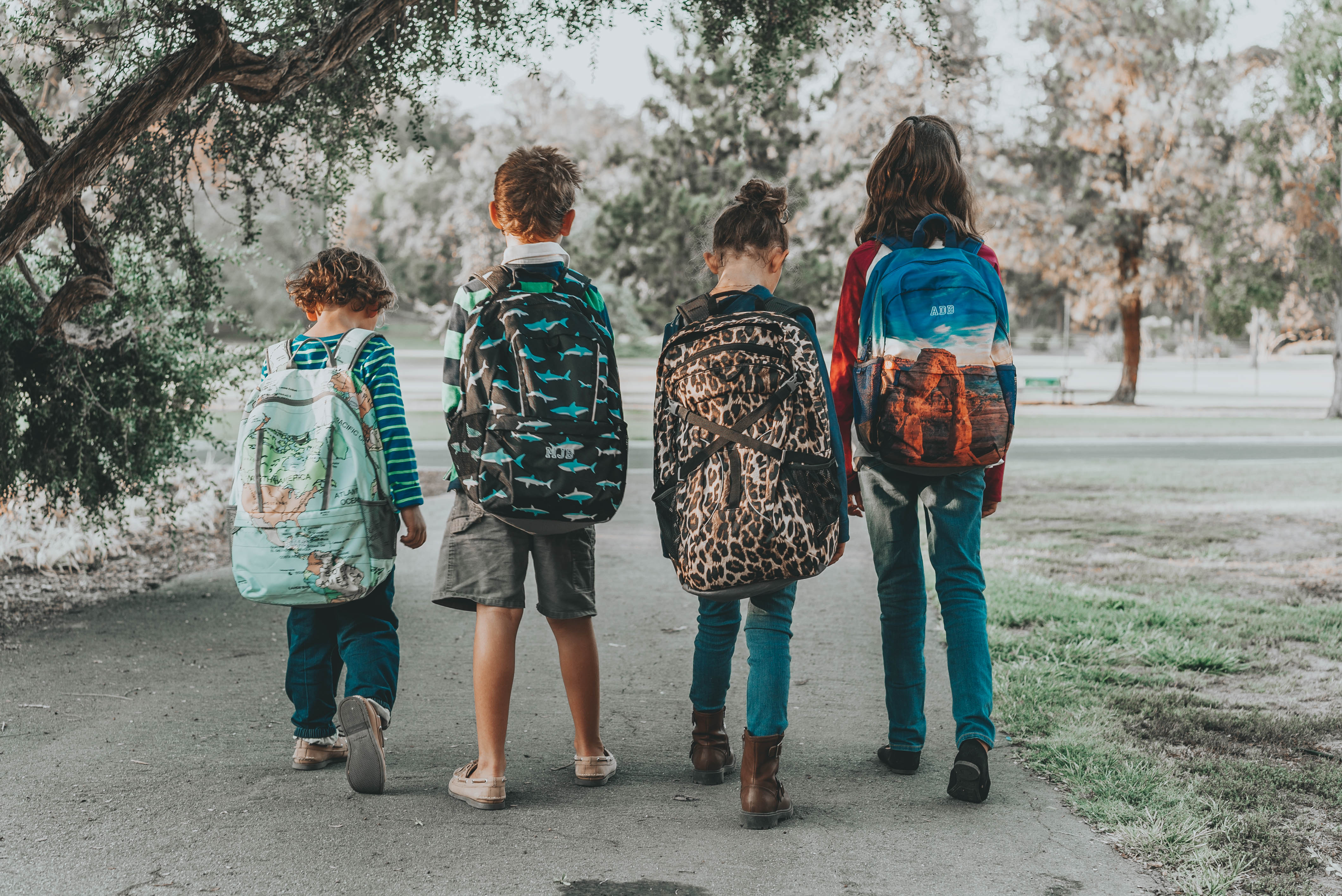 my kids backpacks: map // sharks // leopard // stone arch

My kids love to bring their scooters to the park and run around finding lizards probably just as much as they love seeing their names on a back pack! Their back pack's arrived today with many adoring fans. And guess what? Today is national backpack day!! Use code BACKPACK and pin 2018, to get 50% off a back pack or coordinating lunch box with free shipping at Lands' End.
This is THE time to get your son, daughter, niece or nephew a bag for school. My kids especially love them because they love seeing their names monogrammed on their bags – especially when you come from a big family, having your name on a bag is a big deal! Which one will you choose?
Thank you Lands' End for sponsoring this post!