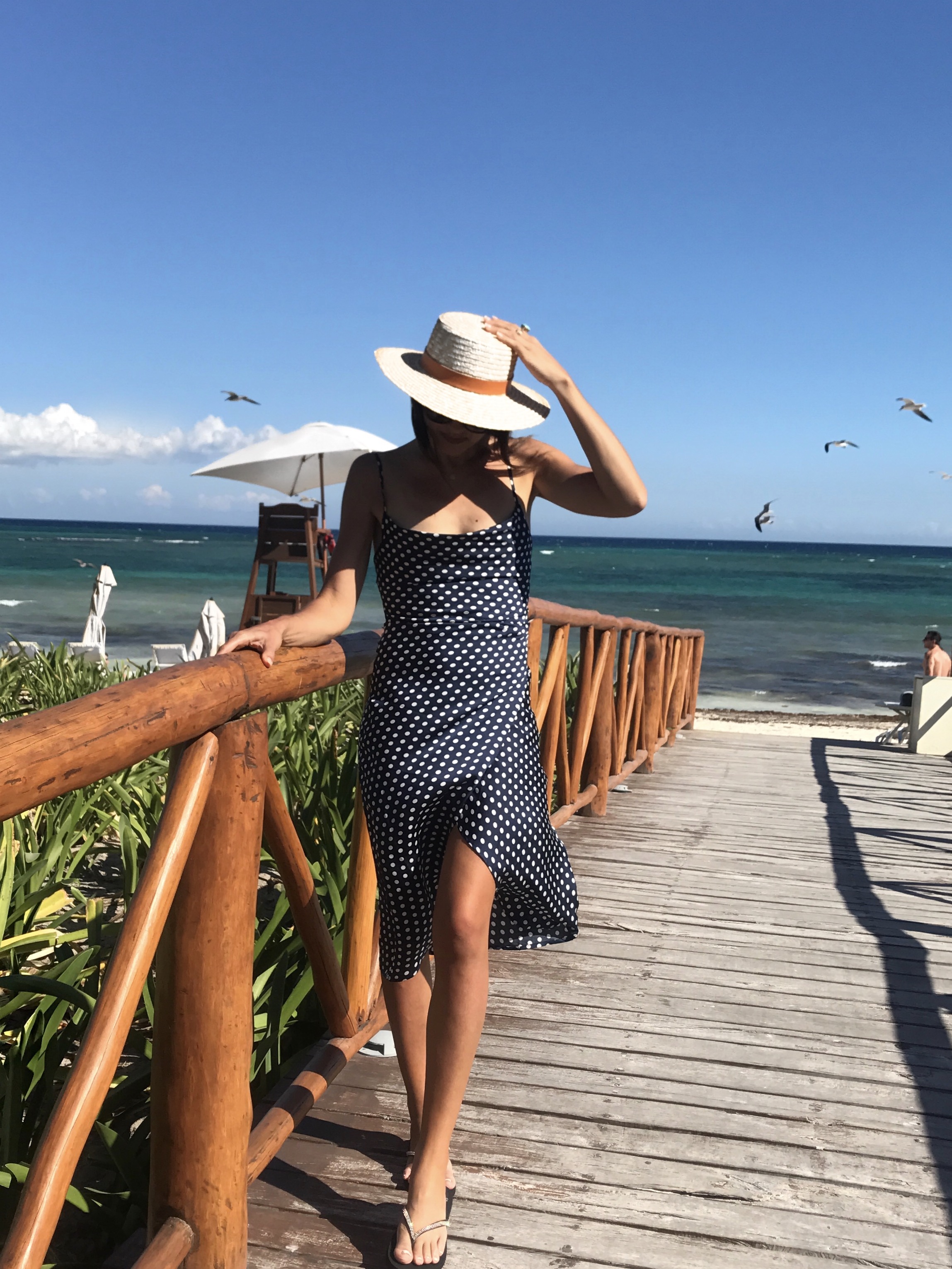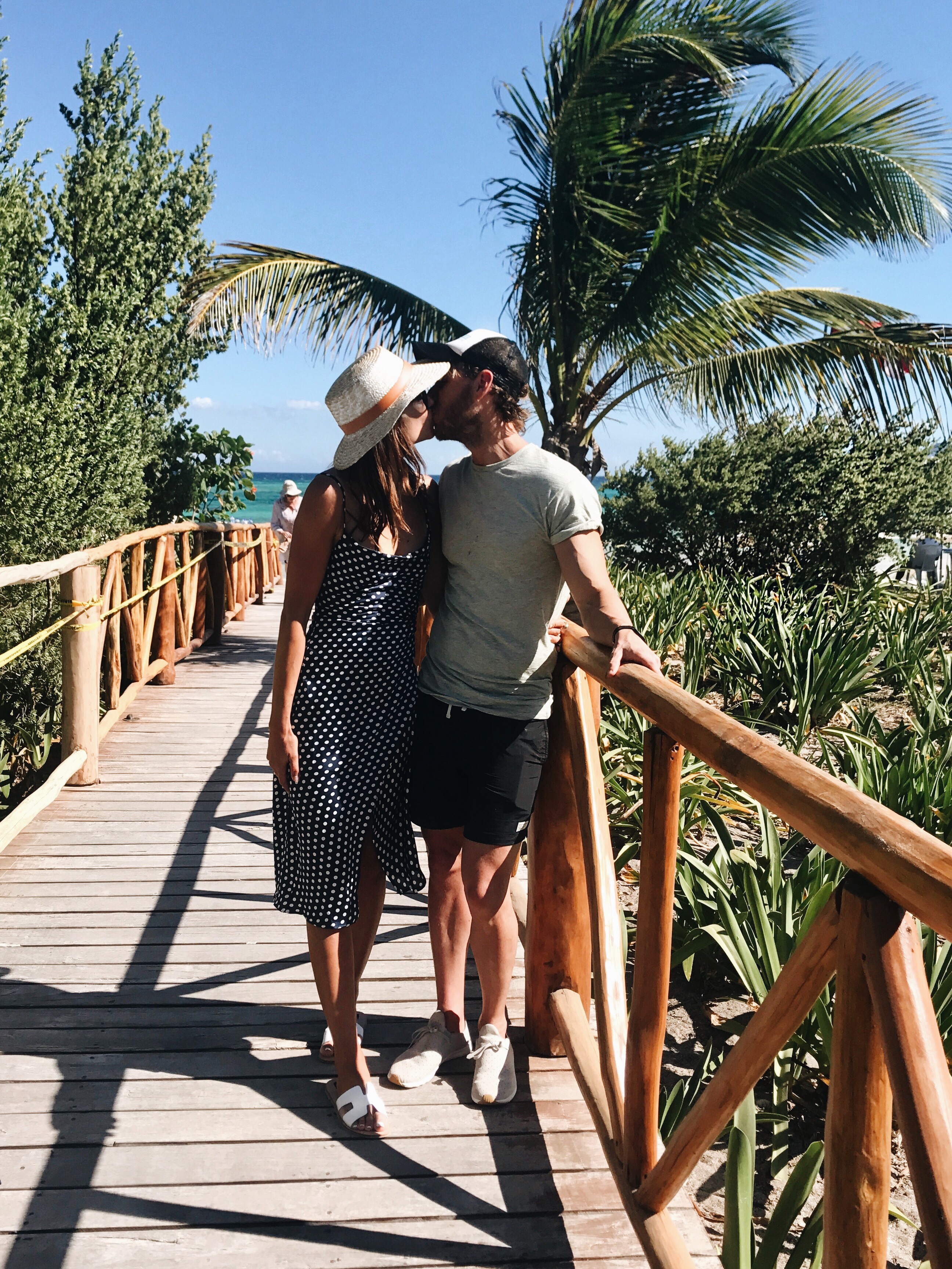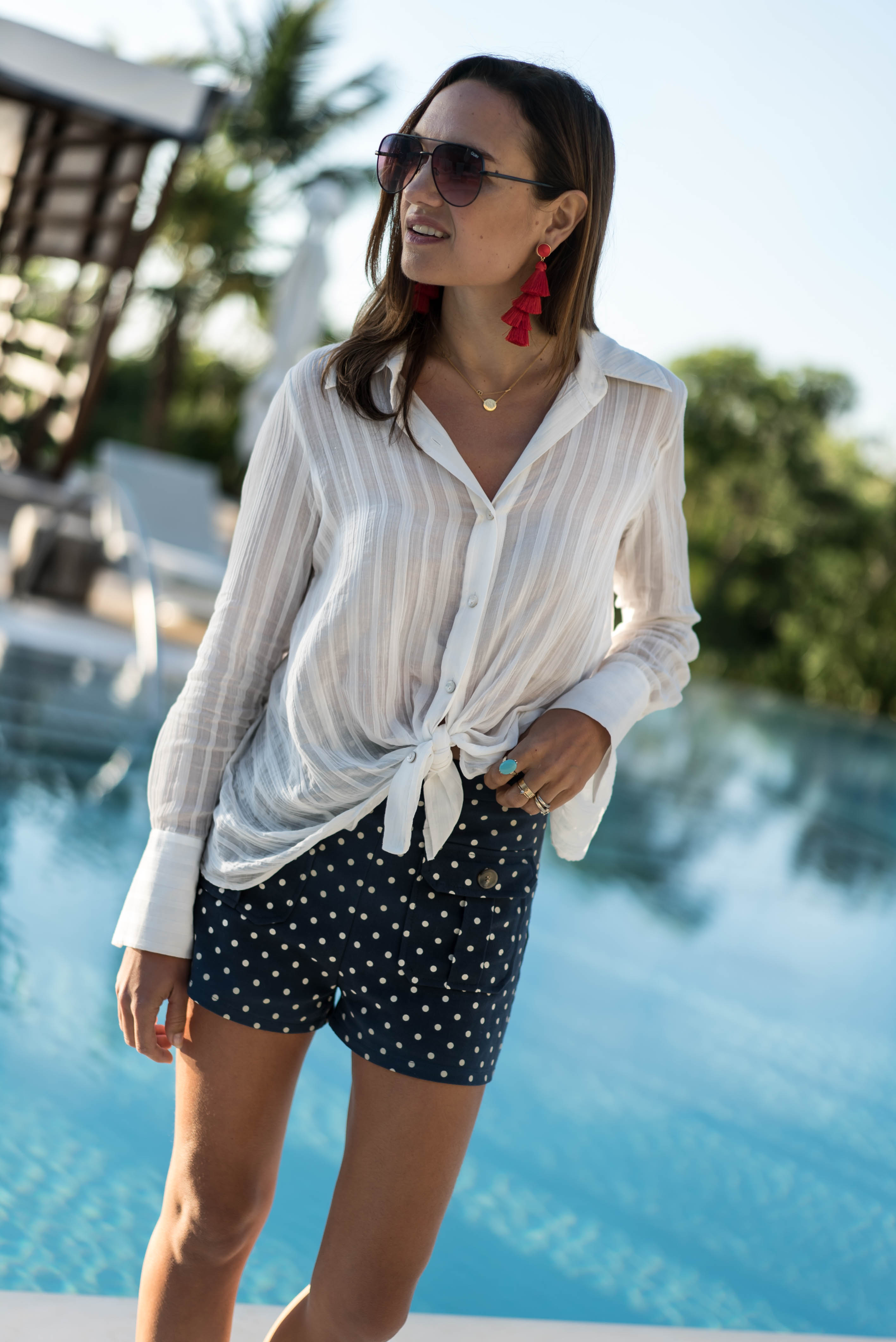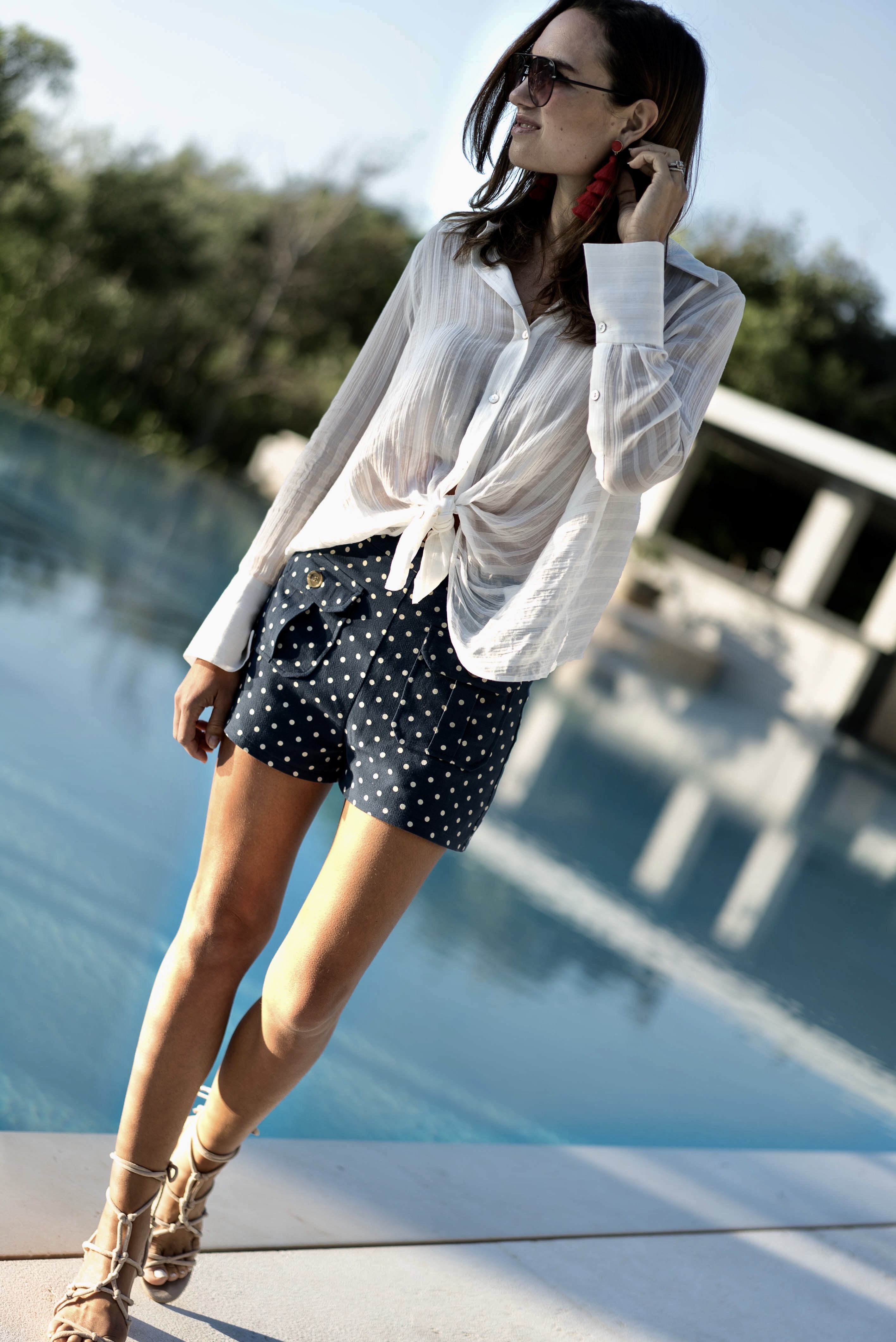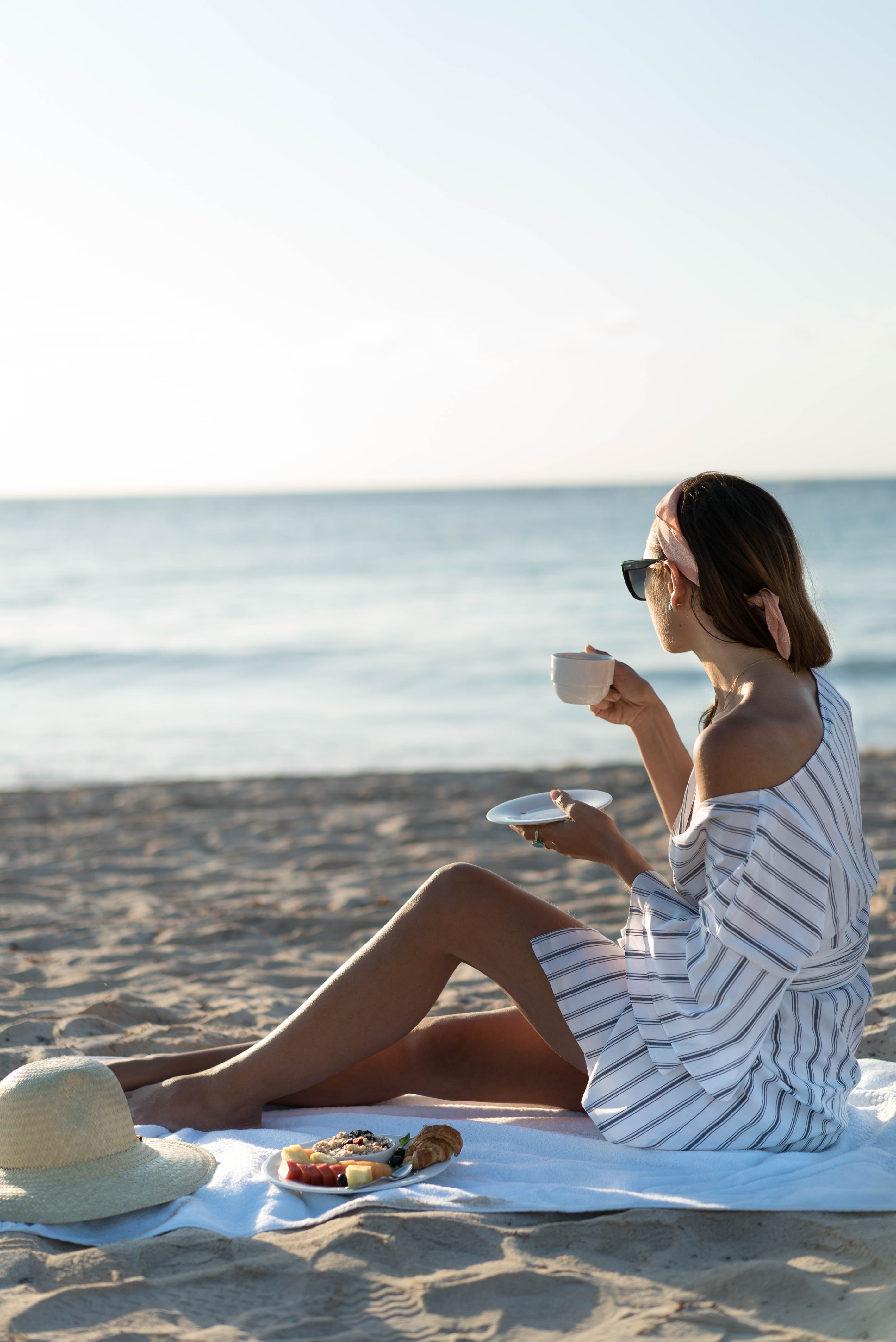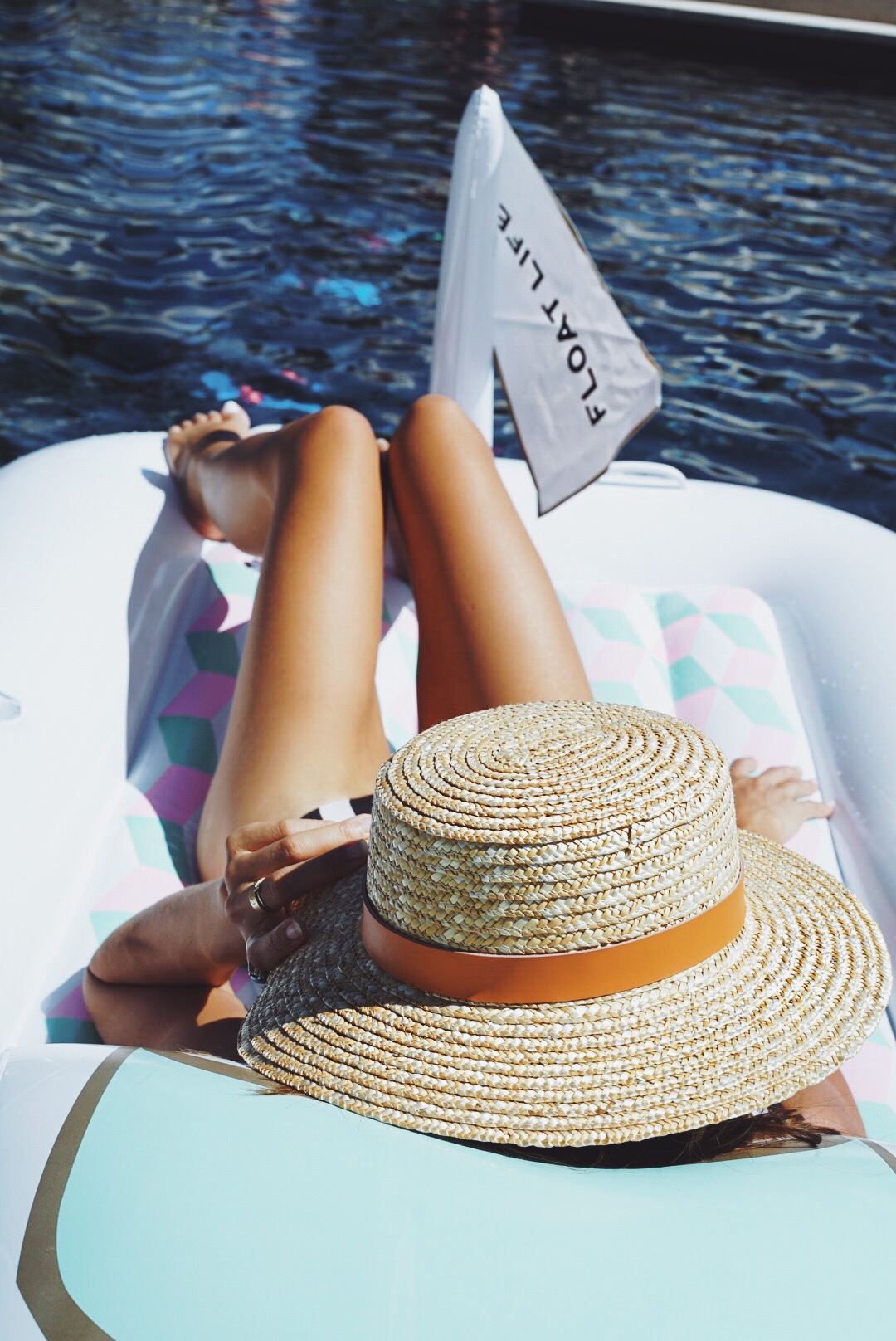 We spent 4 dreamy days in Riviera Maya, Cancun, Mexico to celebrate Unico's one year anniversary. Since I was their very FIRST influencer to stay at Unico and promote it, I was asked to be the first to hit the pinata. While I was feeling a little sick (2 months pregnant with baby Levi), the beach, the gorgeous scenery, and chill time by the pool made me feel WAY better. One of our biggest regrets was missing out on the excursions thanks to our flight arriving late. Be sure to organize that right away with your guide. Hopefully there will be a next time! The resort is all-inclusive that means food and beverage is covered with the price of your stay. Reid and I both agreed this is THE BEST WAY TO VACATION. There is much less stress having to pull out the Amex every time you order a daiquiri or guacamole and chips. And while we are on the subject, don't miss out from their signature avocado smoothies you can order from the cafe. Insider's tip. Have you been? 
Here are some common questions I got about our stay at Unico Resort.
It is all inclusive?
Yes all meals are prepaid. It wonderful to have one less thing to think about! Hello fresh chips and guac on the beach.
Are children welcome?
It is an adult only resort. Leave the kids with Granny!
Room with a pool vs Room with a tub?
However I missed the tub, we both agreed we loved the pool room by the beach and pool!
–What to pack for Mexico–
White and black tanks and tees
Sun screen!
Forget the designer bags at home. I barely needed a bag
Rompers jumpsuits and dresses for evenings
Outfit deets below. Let me know if I missed anything and if you have any other questions in the comments!
xx
Shalice
polka dot shorts // polka dot dress // white tie blouse // wrap dress // similar straw hat
We were so thankful to be able to return to Unico's beautiful resort and recreate so many memories. We can't wait to go back! Book your next trip to the ultimate paradise HERE.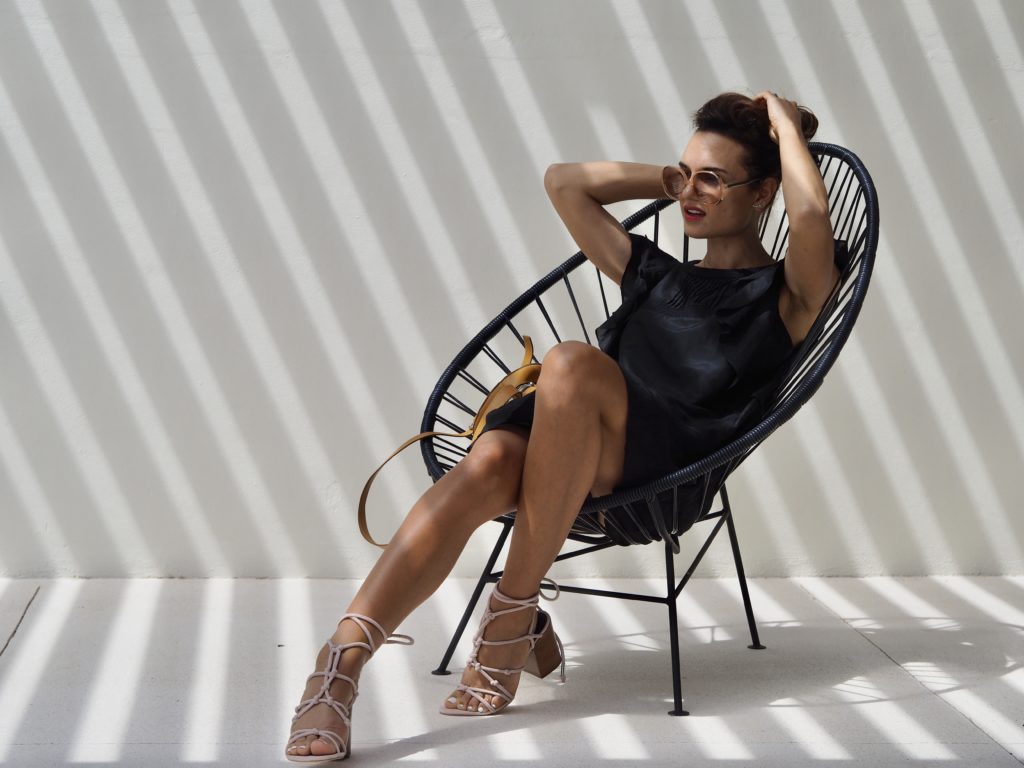 .